Monday 24 June, 2019 |
---
The Best Wedding Anniversary Gift Ideas For Lover Wife(Keep Watching)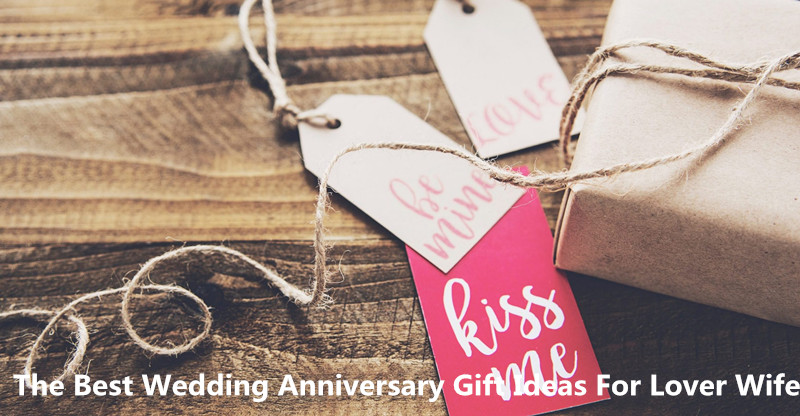 Every year of marriage has a symbol or material associated with it, this article will bring you ideas for anniversary gifts that will keep with the tradition for some of the milestone anniversaries.
Let's break down now
1st to 50th-anniversary gift Ideas
Plan Ahead
Choose Function and Symbolism
1st-Anniversary gift ideas - the traditional 1st year anniversary gifts are made from paper. This could include gifts such as engagement ring, gift vouchers, a newspaper from the day the wedding took place, share certificates, tickets to an event or a holiday, a scrapbook with photos from the first year spent together.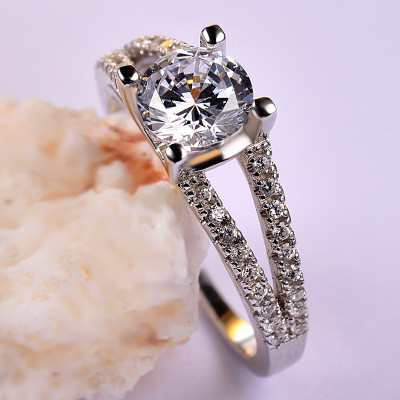 The Hot Sale Of Full ZirconRing Show Now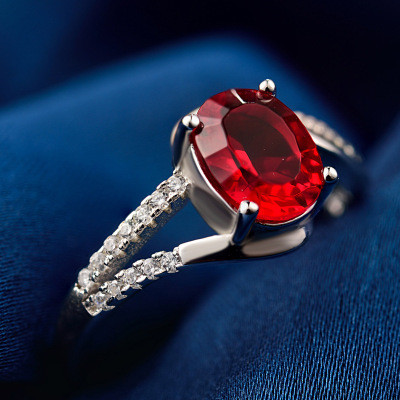 Fashion Design 925 Sterling Silver Ring

Shop Now
Always remember when it comes to engagement ring then you have a host of choices but antique style diamond engagement rings are very popular. It is one of the most genuine, beautiful, simple and perfect for all the occasions whether it is your engagement, wedding or anniversary. But before buying your ring you must have the knowledge of 4C'S of the diamond as your gift is priceless.
2nd-Anniversary gift ideas - A selection of handbags, clutch purses, and other bags can be customized or personalized with your pictures. Custom handbags and designer handbags include your photograph or another image, and different pictures can be printed on either side of the bag. Other bags include shopping bags, laptop bags, wash bags, and carryalls. High-quality bags personalized to your own design needs make these great gifts and superb items to keep for yourself.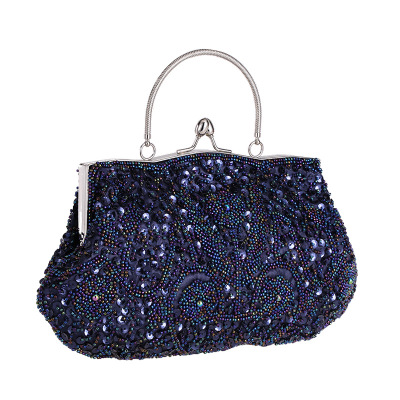 The Elegant Flower Design Black Evening Purse Shop Now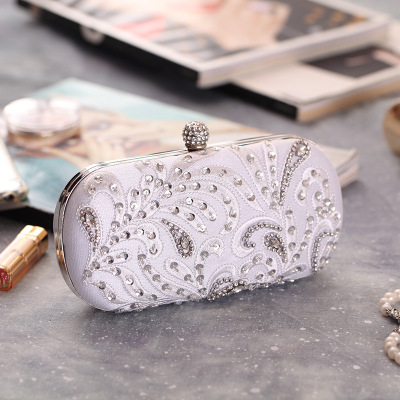 Evening Bag Wedding Party Clutch Purse Shop Now

3rd-Anniversary gift ideas - If you know a couple who are celebrating their 3rd anniversary soon and you have absolutely no idea what to buy for them there are some great options of leather bags that suit the leather gift theme perfect.
The best thing about the most range of leather bags is that they are unisex so you could buy the same gift but with different designs for the married couple,for example, the holdall bag. Or you could pick typical male and female bags such as a pink vinyl make-up bag for her and a black leather wash bag for him.
Put a photo of her from the wedding day on the make-up bag and a photo of him on the wash bag so that when they travel or hit the gym together they have the most loved up bags ever. People will envy their marriage and fabulous bags!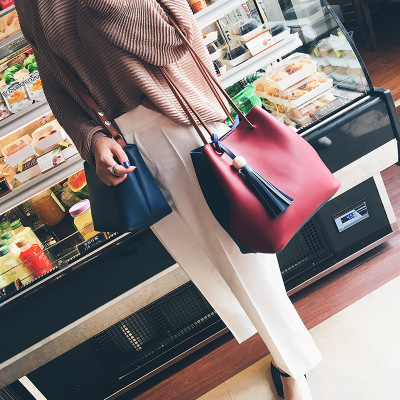 Big Clutch Bags For Women Handbag

Shop Now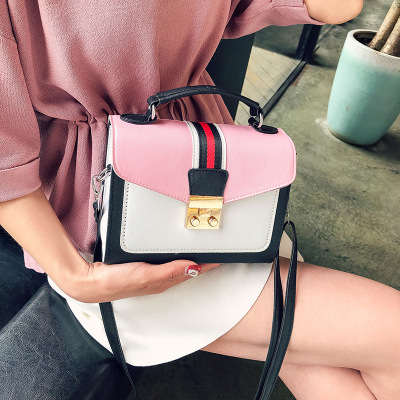 Fashion Lady Clutch Bag Shop Now

4th-Anniversary gift ideas
The pendant on this sterling silver necklace is circular to symbolize the never-ending circle of love and friendship that is around us. The pendant is about a half an inch in diameter and comes on a 16 to the 18-inch chain.
925 Sterling Silver Birthstone Necklace Shop Now
If necklaces aren't your thing, you might want to get your spouse some opal drop earrings. You can get a handcrafted pair of these from the island of Bali for about $43. They'll even throw in a Native Leaf Jewelry Bag at no extra charge. They do have other opal earrings from the same island that range in price from 30 or so,if the drop earrings are a little too inexpensive for your taste.

925 Sterling Silver Purple Birthstone Earrings Shop Now

5th-Anniversary gift ideas - you definitely want to put some thought into the charms you put on the sterling silver bracelet. You might get charms that remind you of where you met the person you're gifting.
You can also sum up a person's basic characteristics or preferences in a bracelet, and you can also get charms that suit particular events in that person's life or your relationship. Putting thought into the charms you buy is the first step to really crafting a beautiful bracelet that will be treasured for life.
925 Sterling Silver Flexible Link Bracelet Shop Now
6th Jewelry anniversary gift ideas
Many women love jewelry, and you'll cash in of this fact by selecting them together of the anniversary gifts for her. you'll find quite number of them on jewelry store near me, and thus you would like to stay variety of things in mind as you select them.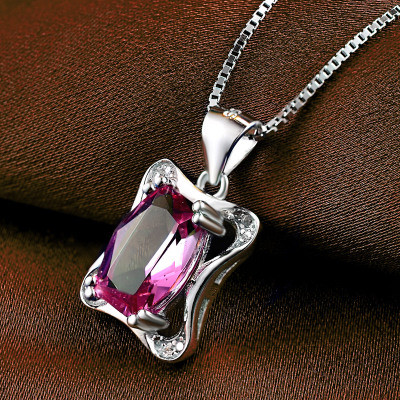 FASHION 925 STERLING SILVER PEARL DIAMOND CHAIN NECKLACE Shop Now
For starters you would like to think about the sort of jewelry- either a necklace, a pair of earrings, bracelet or a group . Keep in mind, you ought to also consider the fabric of the jewellery , the planning and shapes, and confirm that you simply have selected the one that suits her taste. you'll also personalize the gift, by offering her jewelry that's designed together with her birthstone.

7th Anniversary gift ideas-Birthstone necklace gift ideas
One of the more common things that folks usually have made out of opal may be a birthstone necklace. Opal is really the birthstone for the month of October.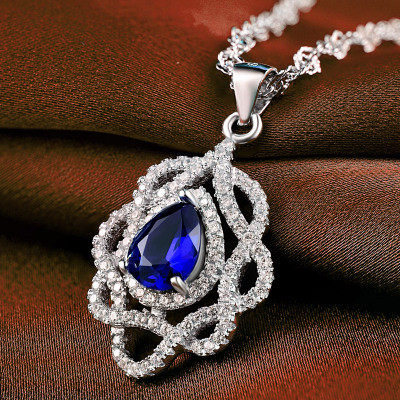 925 STERLING SILVER DIAMOND FLOWER NECKLACE Shop Now
So if your anniversary is within the same month as your spouse's birthday and both are in October, this is a double gift. Just do not forget to urge your spouse a marriage anniversary gift also .
8th Anniversary gift ideas-Birthstone earrings
Earrings as jewelry gifts, especially for anniversaries, are a number of the simplest items to match up thereto traditional list of gift materials. You know, the one that says so-and-so year should be paper, wood, or a valuable or gemstone.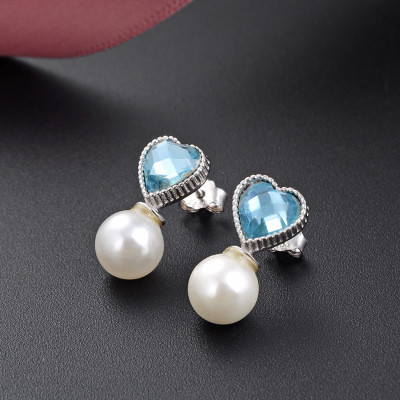 ELEGANT 925 STERLING SILVER EARRINGS Shop Now
With earrings, you'll easily match the fabric to the gift, and it should be of a design that you simply know will catch your eye. this is often why it's an excellent concept men should be more observant. listening of her likes and dislikes will assist you select just the one she is going to love.
9th Anniversary gift ideas-Sterling silver necklaces
Necklaces are one among the foremost romantic jewelry gifts that you simply can give your wife, especially to celebrate an anniversary. they will be of the straightforward type, with a solid chain and one gemstone, preferably her birthstone or diamonds.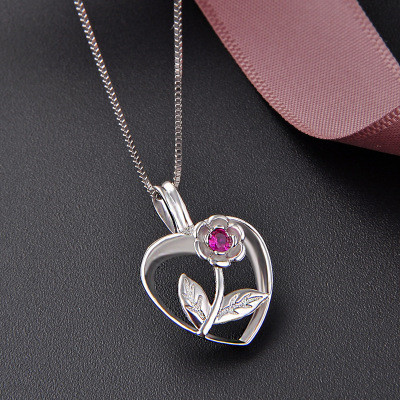 THE FLOWER DESIGN 925 STERLING SILVER NECKLACE Shop Now
Or, alternately, you'll provides a necklace that's made from individual links or gemstones, usually in stylized handcrafted settings. For those that wish to follow the more traditional yearly route, there are beads made out of most of the materials listed, and may easily be personalized.

10th-Anniversary gift ideas -Jeweled Hair Combs
Much like clips, pins, and barrettes, jeweled wedding hair combs and headbands also serve the purpose of keeping the hair neatly in place but also add a bit of interest and pizazz to the bride's hairstyle.
The Hot Sale Of Wedding Hair Combs Shop Now
Combs can be made of genuine or faux gemstones and worn on one or both sides of the head. which is great wedding anniversary gift for wife.
11th Anniversary gift ideas-silver bracelets
In commercials for anniversary gifts, a unbroken theme is that of gifting the one that you love with a bracelet.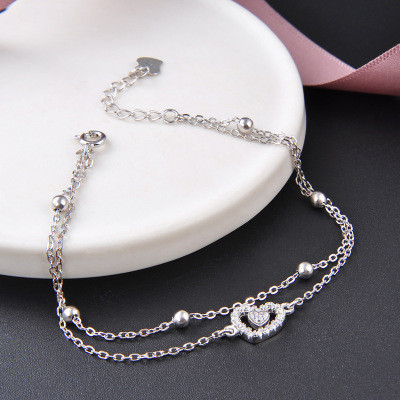 LOVE DESIGN LOGO 925 STERLING SILVER BRACELET Shop Now
A bracelet are some things that's not necessarily a consistent whole, but rather made from chosen pieces that complement one another , to make a harmonious whole. it's also an excellent thanks to personalize the gift, choosing charms that represent important moments in her life, or your journey as a few .
12th Anniversary gift ideas-Silver rings
A ring isn't a present often thought of to offer for an anniversary, but as years pass, you'll find fitting reasons to try to to so.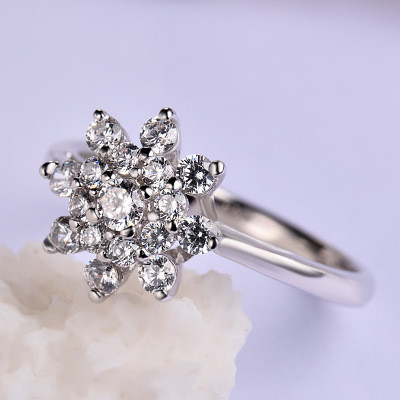 925 STERLING SILVER RING, BORUO CUBIC ZIRCONIA RING Shop Now
Silver rings are very fashionable during the first years of the wedding , and may be later modeled into the ring referred to as a mother's ring, to celebrate babies along the way. Of course, upgrading or replacing the marriage bands would even be appreciated.
13th Anniversary gift ideas-pendant earring anniversary gift
A great gift idea for virtually any woman may be a fantastic pair of earrings. Having said that when buying earrings as a present you want to notice of the sort of jewellery which the planned receiver normally would wear. variety of girls prefer jewelry created from bearing metal as an example alloy , alloy or platinum, and for a majority of those a present of silver earrings are often appropriate.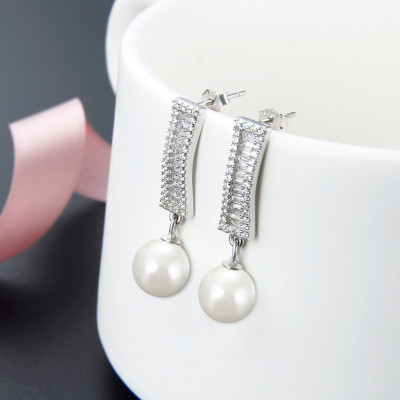 THE POPULAR OF STAR DESIGN 925 STERLING SILVER EARRINGS

Shop Now
Once you've got decided upon alloy earrings, then the subsequent point to seek out out is whether or not they favor an easier sort of earring like studs or smaller sized hoop earrings or perhaps if they like their jewelry to urge noticed more by wearing longer drop earrings including sparkling gems particularly chandelier earrings. With a touch of study previously you're more inclined to settle on the pair of earrings they go to actually enjoy.
14th Anniversary gift ideas-Silver earrings
You can also choose the silver earrings, which are charming and stylish anniversary gift. they need all the designs for housewives, the working women or the teenagers and every one the various sorts of earrings are for a daily use. they provide you an off-the-cuff appearance or if you would like you'll get one for the intimate parties to suit the environment.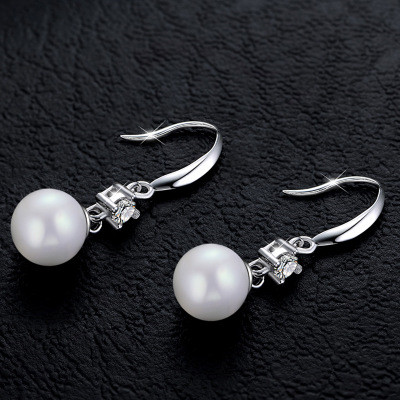 925 STERLING SILVER EARRINGS UNIQUE DESIGN WOMEN'S JEWELRY Shop Now
In short, you get a silver earring for each atmosphere and each taste. it's a pleasant and suitable gift for ladies whom you would like to impress.
15th-Anniversary gift ideas -Wedding headbands for wife may be thin, delicate and barely noticeable or they may be much wider, made of several rows, and used to draw attention to the hairstyle.This is also good idea for wedding anniversary.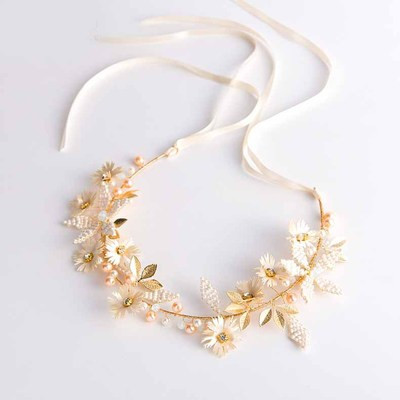 New Trend Of Wedding Hair Headband

Shop Now
16th Anniversary gift ideas-Designer handbag
A designer handbag may be a perfect anniversary gift,this practical gift will always be appreciated. Designer handbags are an important accessory during a women's wardrobe. we will not leave the house without our daily items in toe.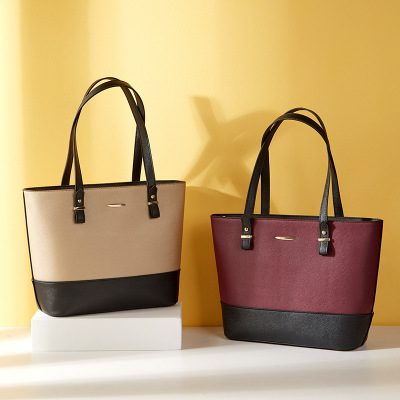 FASHION LADIES EVENING DESIGNER BAG Shop Now


17th Anniversary gift ideas-Leather handbag
Try to choose Leather handbags with a singular sensation. Your handbag may be a multi-tasking device that mixes the virtues of practicality and utility: along side showing off your personal taste, it suggests a particular economic prosperity.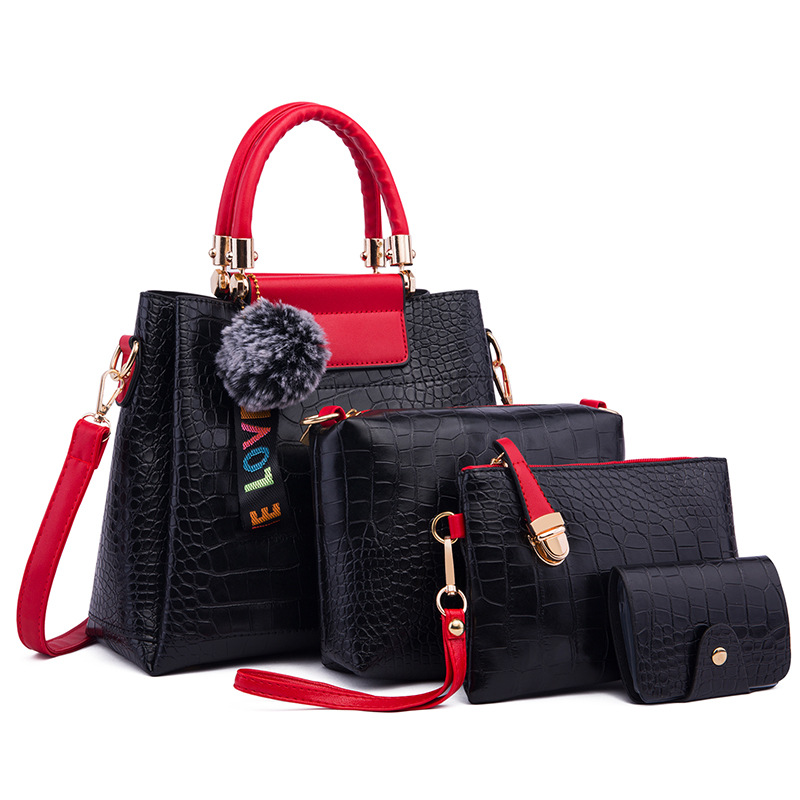 BIG PU HANDBAGS FOR WOMEN PURSES Shop Now
18th Anniversary gift ideas-Clutch bag
When you are buying a bag as a present for somebody else there's a touch little bit of extra thought that has got to be put into it. Buying something for somebody else may be a bit harder to try to to since it'll require you to understand their personal preferences so as for them to enjoy the gift.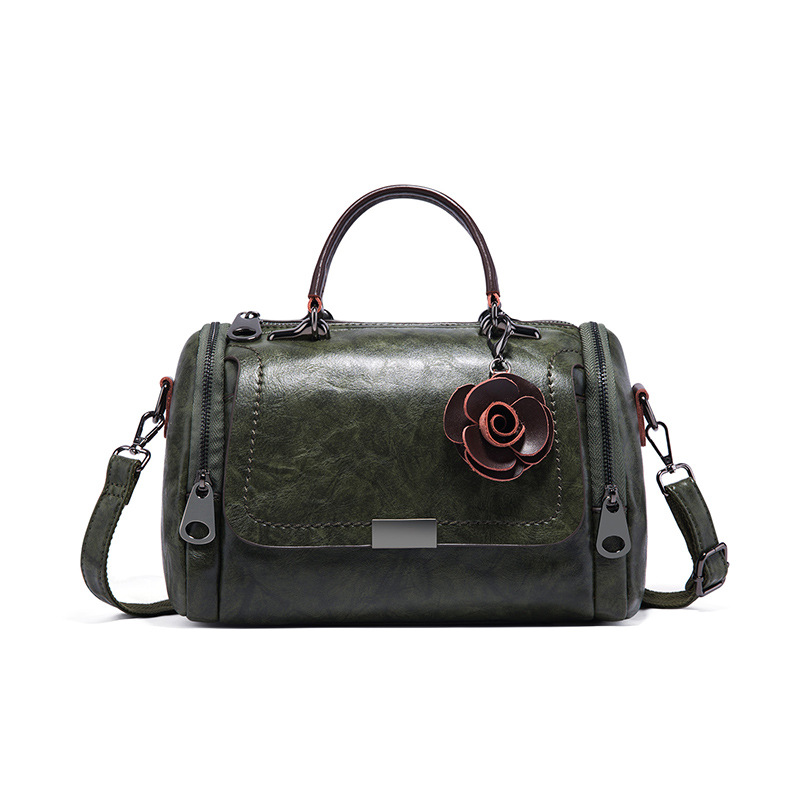 CLUTCH BAGS FOR GIRLS HANDBAGS

Shop Now
If you're getting to buy a clutch purse for one among your friends or relatives then confirm that you simply take the time to urge a touch little bit of help in order that you'll be ready to buy one that they're going to use and love.
19th Anniversary gift ideas-Striped swarovski crystal evening bag
This shell shaped bag is a tremendous addition to anyone's wardrobe. it's alittle bag which makes an enormous impact.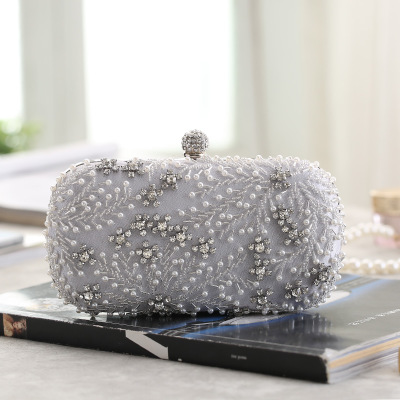 EVENING BAG WEDDING PARTY CLUTCH PURSE

Shop Now
These can become the centre of attraction of any evening. you'll carry this bag to any special and elite social affair and you're bound to bag home a lot of compliments and following eyes.
20th-anniversary gift ideas - Wedding tiaras, headpieces once strictly reserved for royalty, are and always will be a classic wedding hair accessories that has withstood the test of time for centuries.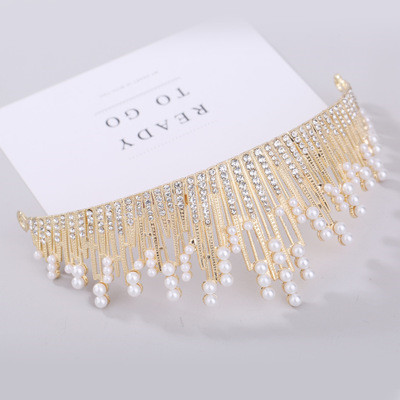 The Crystal Design Bridal Wedding Hair Crown Shop Now
There are tiaras suitable for every bride's tastes ranging from the traditional to the modern to the contemporary and available in all shapes, styles, and sizes.
21th Anniversary gift ideas-Crystal bags are a requirement for any fashionista
Striped Swarovski Crystal bag is little in size making it apt for a night out. you'll slot in the essentials needed, like your telephone , your nose powder and lip gloss for small touch ups here and there during the party.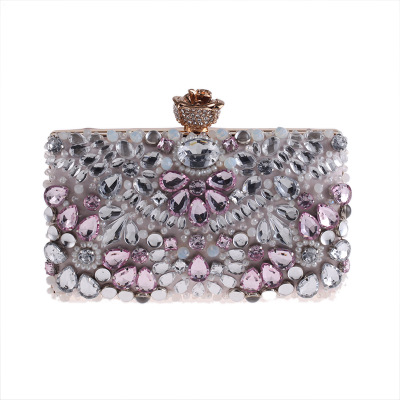 FASHION FLOWER EMBROIDERY WEDDING PURSE Shop Now

22th Anniversary gift ideas-Fashion handbag
Giving fashion handbags as a present makes any occasion well worth the women's time. These occasions are the rationale for giving handbags as gifts; be it a marriage , prom, birthday, anniversary or graduation.
WOMENS EVENING CLUTCH BAG Shop Now
23th Anniversary gift ideas-Silver bracelets include varying styles like bangle, cuff, link, chain, and charm bracelets. Each have their own appeal and also their own sorts of customers. If you're considering giving a silver bracelet as a present , review these designs and their "target" audience.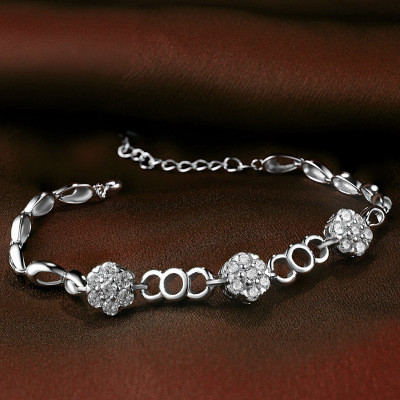 JEWELERS 925 STERLING SILVER BRACELET MADE WITH LOVE Shop Now
24th Anniversary gift ideas-God silver bracelets
These trendy bracelets are wider than bangles and have a gap on one side to slip onto the arm. Gold silver bracelets are often a tasteful gift for an older woman, but they're also costlier that other types. Another popular, but less costly , sort of cuff bracelet is granulated, creating a playful shimmer of sunshine .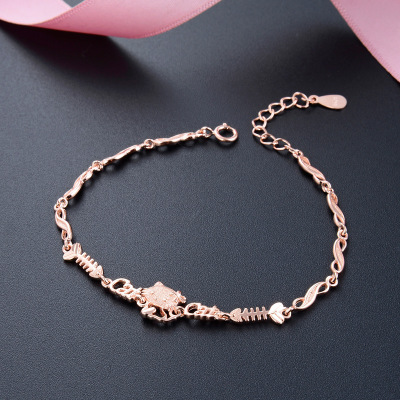 925 STERLING SILVER ROUND BRACELET CHAIN Shop Now
25th-Anniversary gift ideas - Silver is the theme for this year making jewelry the most popular choice however you could also look for silver photo frames or silver cutlery.
26th Anniversary gift ideas-Link bracelets: These are closely woven pieces that have an intricate design but are smoothly crafted to get flat along the arm. an exquisite example of an in depth link bracelet is that the Byzantine style link bracelets, which features a mysterious aura thanks to the historically accurate linking knots. For men, a tight-knit link bracelet that resembles chainmail is fashionable many men, because of the resurgence of Roman culture in our movies and fictional diversions.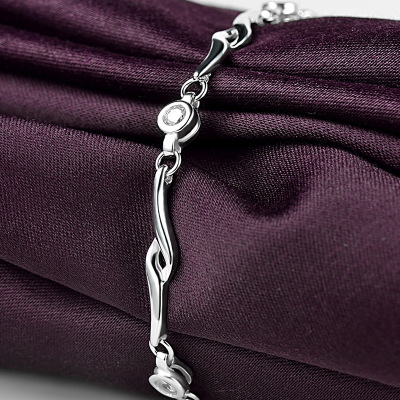 925 STERLING SILVER BRACELET Shop Now
27th Anniversary gift ideas-Silver chain bracelets
Perhaps the foremost classic style that works with most outfits and is out there within the widest variety. These chain-style bracelets can become charm bracelets by adding adornments to the chain links or could also be worn as a clear silver accent. These are great for engagement gifts also as coming-of-age.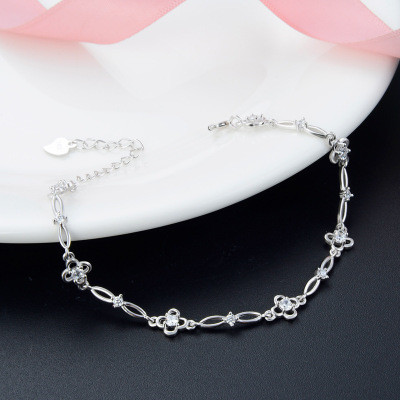 FASHION CHAIN DESIGN 925 STERLING SILVER BRACELET Shop Now
28th Anniversary gift ideas-Charm bracelets: Popular in most metals, but the affordability of silver has made these bracelets a fashion trend also as a showpiece for travelers. Many tourist stops now have charms available with symbols of the world , like the Eiffel Tower from Paris or a double-decker bus from London. These were very fashionable within the mid-20th century and have recently become popular again, especially with young teens.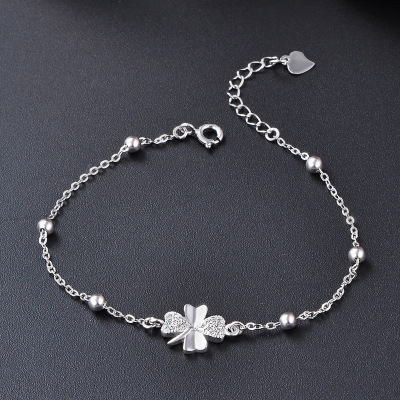 925 STERLING SILVER PURPLE BRACELET Shop Now
29th Anniversary gift ideas-Gemstone bracelet
Gemstone bracelets are fitted to different purposes and for various quite people. People like to wear while going out for special dates or formal functions. Applauded for his or her brilliant colors and extreme beauty, gemstone bracelets have their own charm, their own ecstatic place within the jewellery boxes of just about all the people.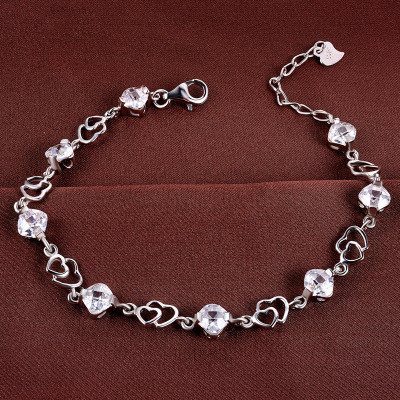 PERSONALIZED 925 STERLING SILVER LOVE DESIGN CHARM BRACELET Shop Now
30th-Anniversary gift ideas - The thirtieth anniversary is quite an achievement and has the theme of Heart design, a Heart necklace is a lovely gift to give or receive.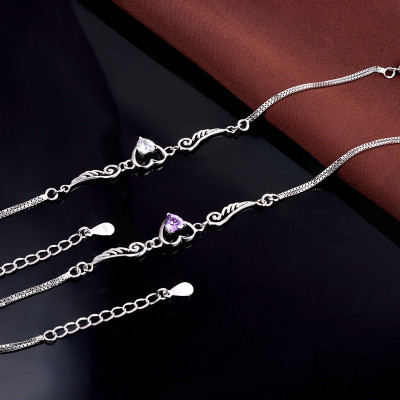 925 SILVER WOMEN BRACELET LOVE HEART ANGEL WINGS Shop Now

50th-Anniversary gift ideas - The silver birthstone rings as anniversary gifts
Sterling silver birthstone rings, studded with specific gemstones, can form the right anniversary gift for the one that you love . the primary anniversary obviously demands gold. Perhaps, a mixture of gold and therefore the alloy can make the ring more versatile and special, and easier on your pocket.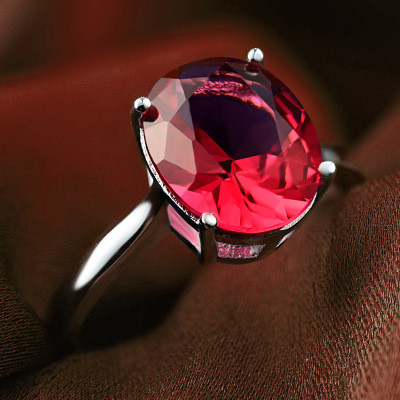 925 STERLING SILVER PRINCESS RING FOR WOMEN Shop Now
Similarly, a garnet colored Cubic Zirconia (CZ) studded ring are often a pleasant second anniversary gift. Pearl beads on the third, topaz colored CZ on the fourth, and sapphire CZ on the fifth anniversary are recommended.

Looking for anniversary gifts it is wise to set yourself a budget so that you do not spend more than you had set out to.
Plan Ahead
A great wedding anniversary gift idea that can stay close to the heart is one that takes some thought and planning before getting the final product.
This requires a lot of thought on symbols, colors, and images that will have a special meaning to the couple celebrating the love and endurance of their marriage, regardless of how many years they have been together.
Nothing brings two people closer than a gift that has a close tie to both parties.
Choose Function and Symbolism
Having a lovely decorative piece as a wedding anniversary gift idea is a nice thought but something with the function that a woman can also show off or keep close by is something truly special.
Pendants, watches, bracelets, and rings are always great choices since they are functional pieces that can also be customized to suit every body's shape and style.
There is also an array of symbols that can be incorporated into jewelry pieces that can be used in everyday situations or saved for special moments.
Find a Reputable Jeweller
In order to get the best job done for your wedding anniversary gift idea as well as your investment, it's very important to get a sound professional who understands the intricacies of custom work and can help offer professional advice for the best materials and designs that should be used for the best results. On the cosyjewelry.com you will find many inexpensive jewelry online
Professionals know the ins and outs of jewelry and they also know how to perfectly custom design pieces for the best look from every angle.
They will not only deliver quality work that you can be proud of but they will also be the best investment for creating a piece that will last through the ages.
---
by Administrator
---
---
---
---
News for Wednesday 19 June, 2019
---
View all news for Wednesday 19 June, 2019 on one page
---
---
---
Recent News
---
---
---