Thursday 15 October, 2020 |
---
20 Unique Engagement Gift Ideas for couples(Worth Collection)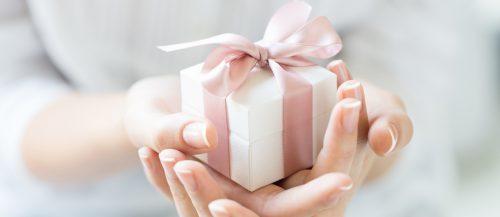 Engagement gifts are given to a newly engaged couple as a way of congratulating them, as well as to wish them happiness and successful in their new life together.
These gifts are much less extravagant compared to wedding gifts and are usually given by close relatives and friends of the couple.
Often, engagement gifts are practical items that can be used by the couple for their upcoming wedding.
There are many couples that make their own wedding registry too early, letting their friends and loved ones choose gifts off the list.
Couples do this to make themselves well on their way to setting a new household before their wedding day arrives.
Ok,let's break down;
Here are some great engagement gift ideas to inspire you but feel free to come up with your own creative ideas:
20.Hairpin.Bridal hair pins are either iridescent gold or silver plating. They are usually matched with colored or plain crystal beads. They keep the hair out of sight and they are just really cute and very precious to look at.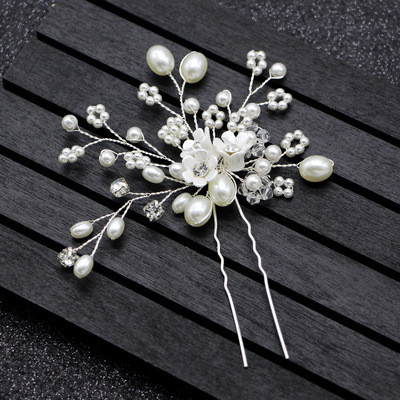 3 Piece Handmade Of Bridal Wedding Hair Pin
They are a very fabulous accessory that ranges from materials, colors, and sizes.
19.The designs vary from simple to complex rhinestone wedding headbands. Wearing this wedding hair accessory, you will get positive compliments.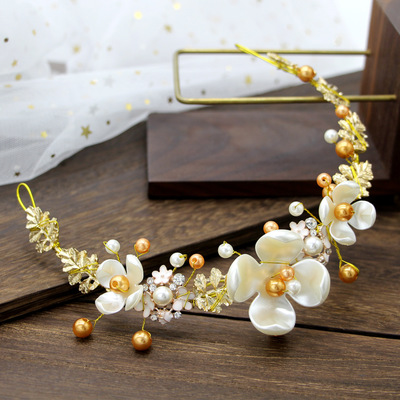 Wedding Hair Bands Headpieces For Prom Evening
18.A wedding tiara is a hair accessory definitely worth taking into consideration when planning your wedding ensemble. Tiaras provide an essential aspect of any bride's look for her memorable wedding day.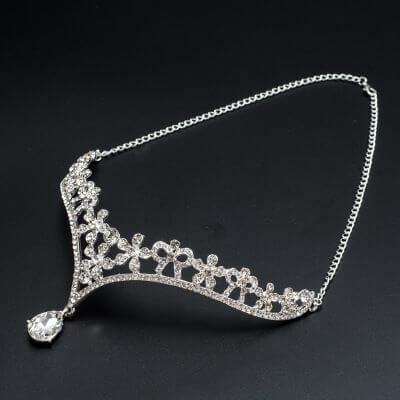 The Diamond Design Bridal Tiaras
Wedding tiaras are favored due in large part to the way it makes a woman feel (like a princess) on her wedding day.
17.Earrings: Many woman trend like fashion trend sterling silver earrings to match different clothes hairstyle,necklace and ect.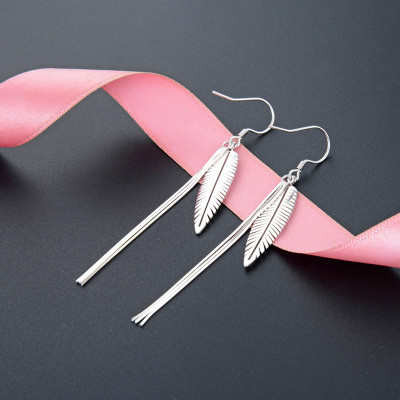 The Fashion Trend Heart Design 925 Sterling Silver Earrings
16.Wedding Hair Combs
The design of wedding hair combs hasn't changed in thousands of years, although the type of embellishment has. There's no prettier gift for a UK girl than a comb encrusted with crystals and freshwater pearls.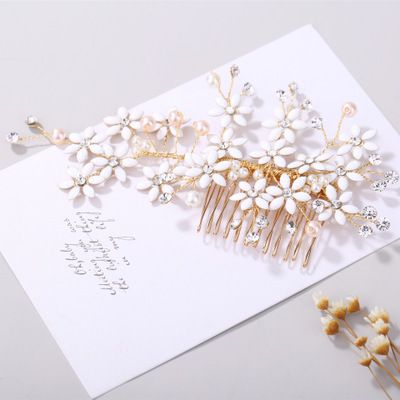 The most common type of comb in the modern era is made from plastic, although wood, metal and shell are also popular. As a teenager's gift, a beautiful set of combs is sure to be treasured for years to come.
15. Sterling silver jewelry. It is just a question of picking the pieces that will best complement the wedding party's dresses.
The bride will generally choose a more elaborate set of wedding jewelry, and select something a bit more streamlined for her attendants.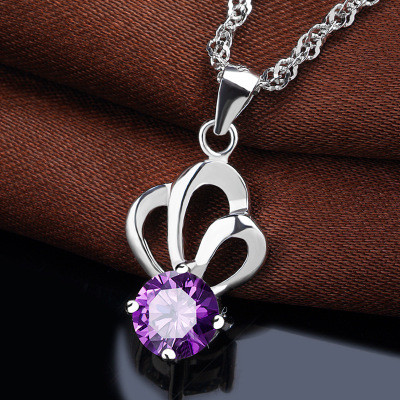 The Eagle Design Of Sterling Silver Necklace
For bridesmaids, Sterling silver necklaces and bracelets which can be engraved are favorite gifts, as are bridesmaid jewelry sets which are handmade with Swarovski crystals or pearls in the wedding colors.
14. Woman Handbag:It designs increasingly get more creative every season. Today's woman love to own the perfect leather handbags to match their personality and lifestyle.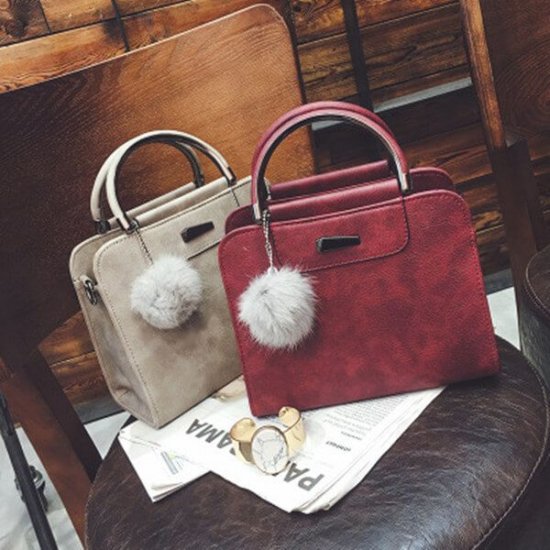 The perfect handbag offers a lot of essential factors - functionality and versatility while still remaining chic, trendy, and stylish. Know what you really want before you scour the shops.
Here are a few questions that you should answer: Are you fashionable and trendy, or are you better off being casual or classic? Which handbag will best complement your shape?
What are the things that you normally bring with you? What do you normally do every day?
13.Purse.
When selecting a handbag or clutch purse you have to ensure that the handbag size will complement your look, and will serve you well every day.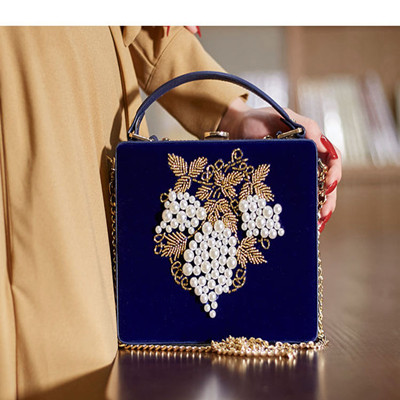 12.Engagement ring
Everyone wants to have a perfect ring for that perfect occasion. If you are planning to buy an engagement ring for your partner and are worried about what she or he would like, then take her or him with you and select the best engagement rings available in the market. You can select from various kinds of rings ranging from classic to contemporaries.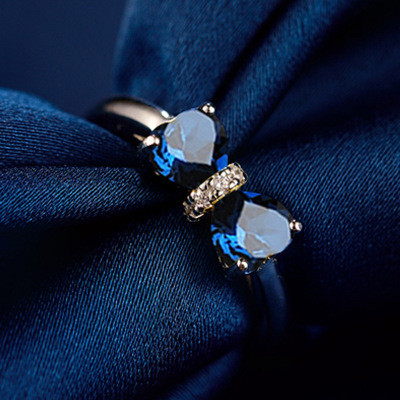 The Bridal Engagement Ring For Wedding
11.Bracelet
Giving a charm bracelet to your loved one for a special occasion is a great idea.Sterling silver bracelets are unique and stylish, and you can suit them to any budget or occasion.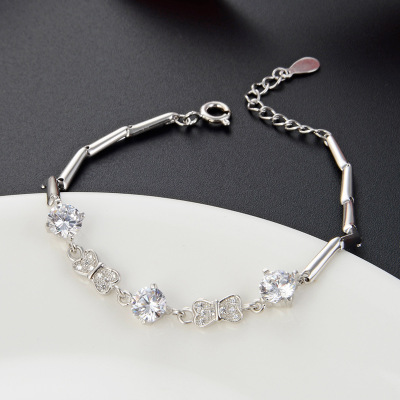 925 Sterling Silver Flexible Link Bracelet
Before you simply wrap up a starter bracelet or a charm, though, spend some time thinking about these fun gift giving ideas that will make the process of giving and receiving these gifts even more fun and interesting.
10.Nice Bottle of Wine / Champagne
Offering the couple a nice bottle of wine or champagne is always a simple and sweet gift idea. It will show them that you are happy for them without going overboard. There are plenty of nice wines or bottles of champagne that cost less than $15. Also, if you are thinking about getting them a bottle of wine, then a nice accompaniment gift might be a wine stopper.
9.Embroidered Designer Handbags
The personal selection of an embroidered Chinese hand bag seems to be very popular and in good taste these days. The bags are ample enough to carry most things women want with them.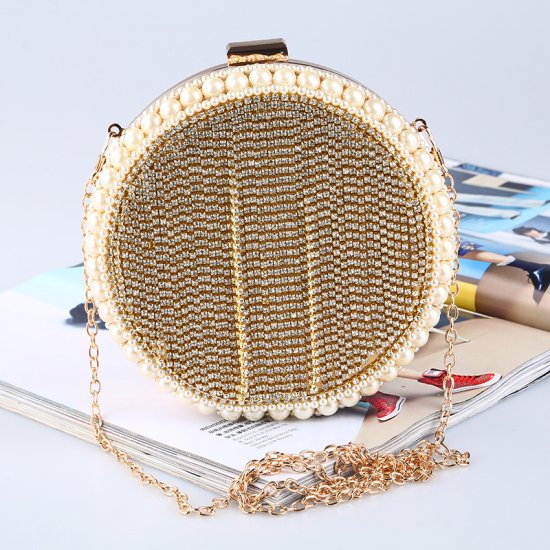 Handmade Flower Design Evening Purse
They are also quite attractive in regard to one's own desire for an Asian appeal. A thoughtful customer will view the choice range with consideration.
Then they will make their best selection based upon their own personal feeling about the hand bag. Wishing you a happy and lucky shopping experience!


8.T-Shirts
T-Shirts that have 'just got engaged' imprinted on them are an excellent gift, especially for a male friend. You could also try gifting them a matched pair of t-shirts for them to wear together.
7.Framed Four Leaf Clover
You could purchase a framed four-leaf clover, which symbolizes good luck and insert a note that says 'you don't need a four leaf clover since you have each other'. This is an economical yet fine and personalized present for a newly engaged pair.
6. A Pair of Key Chains
You could gift a pair of key chains that form a heart when together and when separated, the heart splits into half. One heart goes on to one chain and the other on the other chain. This is an indication that from the moment they became engaged, they are complete only when they are together. Such key chains are easily available at any gift shop.
5. Doorknocker
A doorknocker with their name and would-be common last name inscribed on it constitutes an unusual and unique gift item that indicates your level of happiness when you see them together.
4. A Countdown Clock
A countdown clock that counts the number of days, hours, minutes and seconds left for the wedding also makes for a good gift. With each passing day, the clock eliminates one day and so is the case with each hour, minute and second.
As soon as an argument brewed, any one of the two could ring the bell and the dispute would be instantly settled. Therefore, a crystal ball is a much-appreciated gift, capable of resolving arguments faced by couples.
3. Champagne Flutes
Champagne flutes are one of the finest engagement gifts and once personalized, they can say a lot.
With champagne flutes available in plenty, you don't have to hop from shop to shop looking for the most appropriate gift; instead, you can hop online and choose from the plethora of designs available.
Most online stores provide the personalization facility, so now you can easily personalize your friend's present, sitting in your chair.
2. Perfumes are very pleasant gifts for the bride, and the groom. Just be sure that the perfume you buy should not seem to be boring or needlessly strong.
1. Cufflinks are considered to be conventional but are good gifts. So, a set of attractive cufflinks may be gifted to the couple. It is better to choose some studded cufflinks. It will certainly suit a gaudy event like engagement.
---
by Administrator
---
---
---
---
News for Wednesday 14 October, 2020
---
View all news for Wednesday 14 October, 2020 on one page
---
---
---
Recent News
---
---
---