Sunday 01 May, 2022 |
---
Meaningful Anniversary Gifts List by Year for Her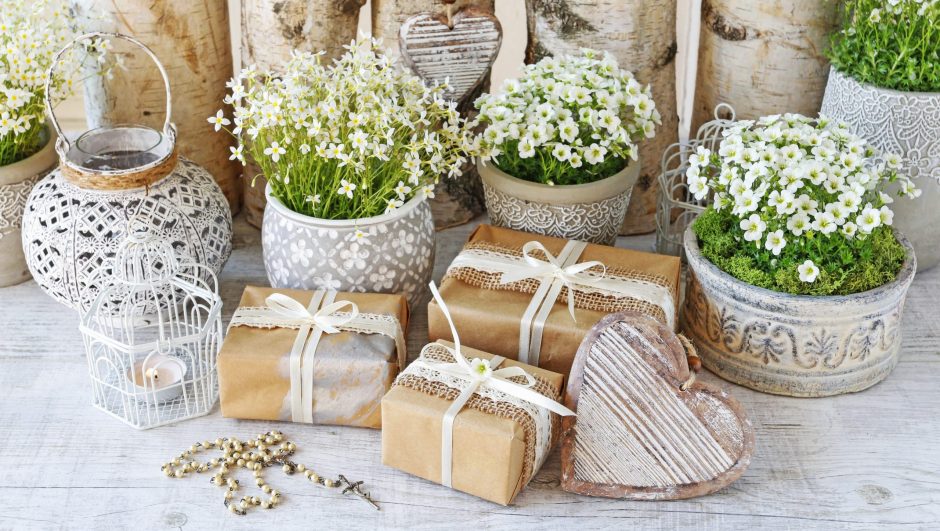 If you are looking for something anniversary gift by year, give it to a husband, wife, child, or a friend of the couple.
The modern or traditional list will guide you in deciding what to give for anniversary gifts by the year.

The Theme For Anniversary Gifts By Year 1 Bracelets
Some women like to wear bracelets, and there are several common styles that many men prefer wearing. While some like sterling silver or gold chain bracelets, others prefer a precious metal and leather mix, which adds a sophisticated, rugged feel.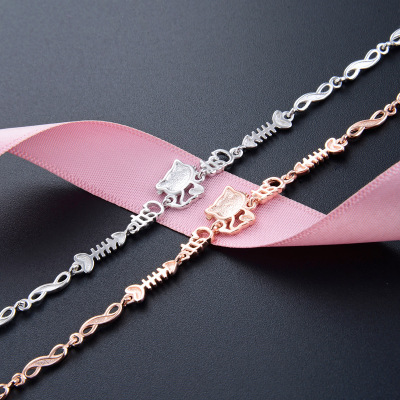 925 STERLING SILVER ROUND BRACELET CHAIN Shop Now

The Theme For Anniversary Gifts By Year 2 Rings
Silver rings are becoming common. Be it weddings or parties, plain silver rings are seen. What makes silver rings a prime choice for women? They are not expensive. It means that they can be used roughly.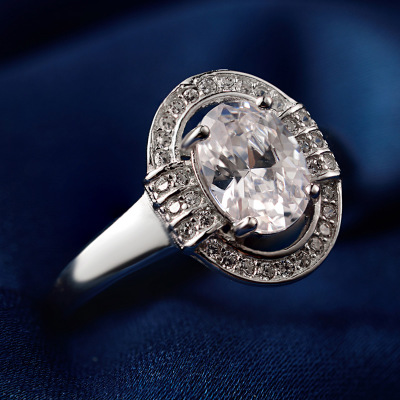 925 RINGS ANNIVERSARY WEDDING BANDS FOR LADY GIRL Shop Now
If they are lost, you will not feel as upset as you lose your gold ring. Moreover, if the couple cannot afford gold or diamond rings, they can be conveniently worn on engagements.
The Theme for Anniversary Gifts By 3 Year Earings
You can never go wrong with silver jewelry. While it is not the most luxurious metal, it is classic and goes with everything. A pair of silver earrings should take your wife back to her younger days.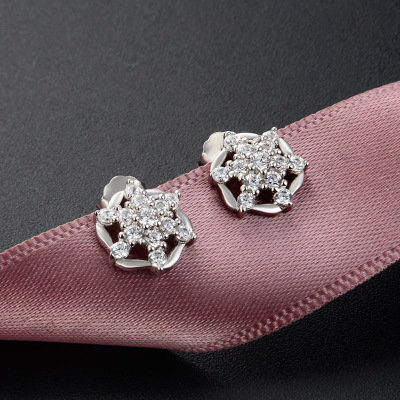 925 STERLING SILVER ELEGANT STYLE EARRINGS FOR WOMAN Shop Now
Silver Necklaces For Anniversary Gifts By 4 Year Necklace
Nothing says I love you like a necklace. Sterling silver necklaces can be simple and delicate or vintage statement pieces. Finding one with a gorgeous stone adds an extra layer of texture and color, bound to complement the silver.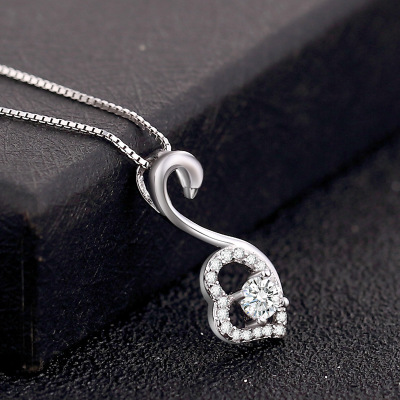 Silver necklace Sho Now

The Theme For 5 Anniversary Gifts By Year Plaques
Help your friends or relations celebrate their commitment with an anniversary plaque, personalized with the anniversary date, the husband's and wife's names, and a private message.

The theme for six year-Anniversary Mugs
As your favorite couple sits in the kitchen drinking their cups of joe before moving alongside the day, bring back their feelings of flirtation and infatuation with anniversary mugs. Personalized mugs make a perfect gift for the husband and wife who are still young at heart!


The theme for seven years-Anniversary framework
A picture is worth a thousand words, and no other view is often worth quite a couple's wedding picture. For those lucky couples celebrating their anniversary, offer a commemorative anniversary frame with your personal touch by personalizing the frame with the couple's names and anniversary date engraved.

The theme for eight years is Women's purses.
The purses come in an array of elegant looks to hold your indispensables. For example, you can gift your girlfriend or wife a stylish-looking bag, matching her style and how she dresses.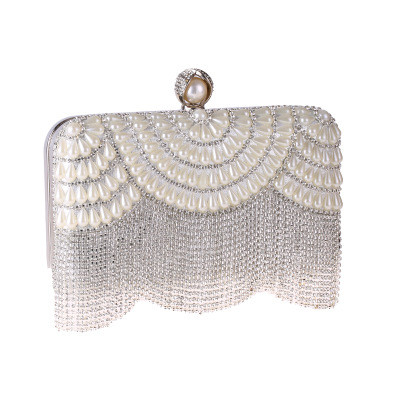 Women Pearl purse Shop Now
Nonetheless, before presenting a handbag to your girl, consider choosing the most appropriate bag for her.
The theme for a 9-year Designer handbag
Women's stuff like designer handbags is a trendy gift for them. You may incorporate different ideas to make them a special gift for your receiver.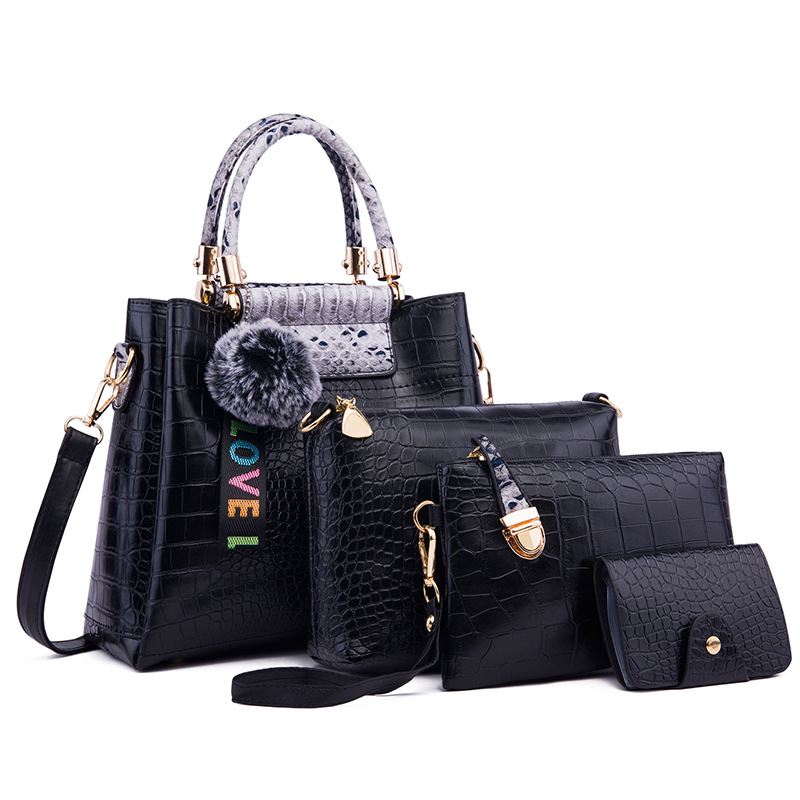 HANDBAGS FOR WOMEN PURSES

Shop Now
Personalized bags are best to make a unique gift. Personalized handbags and clutches are ideal presents for chosen women who participated on the anniversary day.
The theme for ten years-Photo Albums
Photo albums are beautiful items for people to look back on their lives' fond (and sometimes not so fond) memories. An anniversary photo album is ideal for the couple that has acquired a few years' worths of photos, memories, and moments that comprise the material of their marriage.
The theme for 11-year-Crystal Champagne Glasses
Give your special couple the "cheers" they deserve on their anniversary gifts by year -- make their anniversary celebration one to recollect with crystal champagne glasses! Elegant toasting glasses are ideal for customizing the spouse's names and anniversary dates.
The theme for 12 years is Hair clips.
Hair Clips. The best anniversary gifts by year are the ones that look good while being practical. For example, the hair clip can be both—some sport a giant flower, which positively calls attention. So name an event, and hair clips can accessorize it well.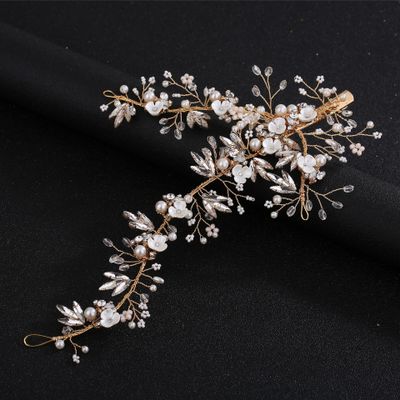 WEDDING BRIDESMAID HEAD CLIP FOR WOMEN Shop Now
Are you on your way to a particular social event, like the prom or a debut? Then this one's for you. It can also be worn on everyday occasions. No worries, it won't look out of place. It's also convenient. You can make an updo or use it to add a little spring to a short hairstyle.

The theme for 13 years is Traditional Gift: Wood.
Wood may be a relatively common and versatile element, making for a perfect fifth-anniversary gift choice! Wood is additionally very durable and is the de facto material for many high-quality furniture. Many antiques and family heirlooms are made from wood, and if you buy (or make) something of top quality, you'll rest assured that it lasts for generations.
The theme for 14 years Pyrograph
Pyrography is, essentially, the making of a design employing a good flame or heated tool. A comparatively inexpensive and meaningful gift for this anniversary might be your wedding photo pyrographed or laser-etched onto a wooden base. A fast internet look for "pyrography anniversary gift" will provide some valuable results. Confine mind that pyrography is often applied to other anniversary gift ideas also. You'll have an image, family crest, name, or hand drawing etched onto any wooden object.
The theme for the 15-year Jewelry Box
It is a joint fifth-anniversary gift by year, except for a reason. Some gorgeous jewelry boxes will be found nowadays. You don't need to urge something common or mass-produced. Instead, search for a high-quality package that's hand-made and has character. Consider your partner when picking out a jewelry box. What's her taste? Would he want something extravagant and ornate? Or will something elegant but straightforward make her smile? Only you recognize, so take some time when choosing this gift. Have rock bottom or inside the jewelry box engraved with your anniversary date for added meaning.
The theme for 16 years Linen Chest
What I call a linen chest could be wont to store anything. It is mainly made from wicker but is often found in various solid wood varieties. I like to recommend solid wood. Like jewelry boxes, you'll find a good array of choices in design and sort of wood while searching.
The theme for 17 years Table
It can be as simple as a corner table or curio desk or as large as an office desk or formal board. If you're going with a bit of furniture, the principle to follow is to shop for or create (if you're good with woodworking) something which will last. If you want to urge a table as an anniversary gift, don't just buy a table; buy an heirloom. Whether large or small, buy something of very top quality. Something that your children will give to their children. Somewhere on the Table, and not on a leaf or any part which may usually be removed, engraved, or etched with your names and anniversary date!
The theme for 18 years Chair
Another anniversary gift to think about, maybe a chair. Not just any chair, of course. Rocking chairs are an honest option. They will be highly comfortable and last longer than a lifetime. There are rocking chairs that will hold two people or more. If rocking chairs aren't your thing, there are countless other possibilities. Take a while and search the web. You will be amazed at what's out there!

The theme for 19 years Clock
Clocks aren't only practical, but they will be significant gifts. They symbolize the marking of your time itself and the keeping of it. Buy a pleasant clock and have it engraved. Minute after minute and hour after hour, that Clock will stand tribute to you, and you're beloved committed to every other.
The theme for 20-year Cotton is the traditional gift. You'll buy new bed linens, attractive underwear or Lingerie, cotton towels, or hammocks. You'll also choose personalized shirts, cotton clothing, or a cotton canvas sack toge your photo on the front for ladies.
The theme for 21 years-Flowers is traditional gifts for this year. Nothing is more appropriate than having a fruit basket or flowers delivered to the house or office of your partner. A more romantic idea may be a floral bath with floral scented candles set and rose petals scattered across the bed.
The theme for 22 year-Anniversary Keepsake Plate
A traditional gift for silver or gold anniversaries, a keepsake plate offers ample room for gift customization. Personalize the keepsake plate with the couple's names and anniversary dates, a private message, or a romantic poem.

The theme for 23 years-The Lingerie
The Lingerie, whichever manner, can make the simplest gift. Mostly leather lingerie with leather corsets. The most factor in thinking about underwear of this nature for your skills is that; it certainly matches your budget; it's surprising to notice how affordable these products are. For example, some lingerie costs you but $100, and you'll be assured of a sizzling bedroom with delectable looks.
The theme for 24 years-The Memory Locked Scrapbook
It may sound cheesy, but making a scrapbook for your girl will enthrall her, and they will find it very romantic and sweet. So, what are the wants of creating a scrapbook? First, you would like to urge a blank scrapbook from a store. Second, buy some decorative materials like ribbons, glitters, and other pieces you need. Third, write chronologically the items you probably did together as a few. Write all of them, including the bad experiences! These tell you your relationship has been strong, albeit you went through rough times together! Put a line there on the "I'd rather have bad times with you than good times with somebody else ." line thereon. Do not forget to place some pictures of you together.
The theme for the 25-year-Sweets
Personalized chocolates are lovely thanks to surprising a beloved. There are various options for sweets that range from simple to more extravagant. After dinner, a few customized chocolates are a lovely touch and a thoughtful idea to point out you care. So, suppose you'd like something more extensive and outgoing. In that case, an enormous decorative sweet with a customized message will surely catch attention and show what proportion of effort plan for it.
The theme for 30 year-Home Décor
If sweets are too quick to disappear, there's an array of various home décor items which will have a monogram touch or maybe a special personalized message included as a memory that both of you'll enjoy for several years. Personalized anniversary gifts like monogram bedding, monogram towels, personalized silver framework, or maybe a customized canvas print can add a special touch to the house and touch the guts of your beloved.
The theme for 50 years-Functional Items
If you wish to give your beloved a unique yet functional personalized wedding anniversary gift, various things will have a special touch. For example, if they love stationery and want a customized paper set with an engraved silver pen set, write a touch love note on the letterhead as an additional sweet touch. If both of you enjoy recreational sports like golf, why not personalize his and her golf set for more romantic games together.

Conclusion; To celebrate such a day as a wedding anniversary requires nothing less than a spectacular gift exchange or whether you are celebrating an anniversary or looking for a gift.
---
by Administrator
---
---
---
---
News for Friday 29 April, 2022
---
View all news for Friday 29 April, 2022 on one page
---
---
---
Recent News
---
---
---