Sunday 22 May, 2022 |

---
10 Type of Wedding Ceremony Right For Every Bride(Collection Now)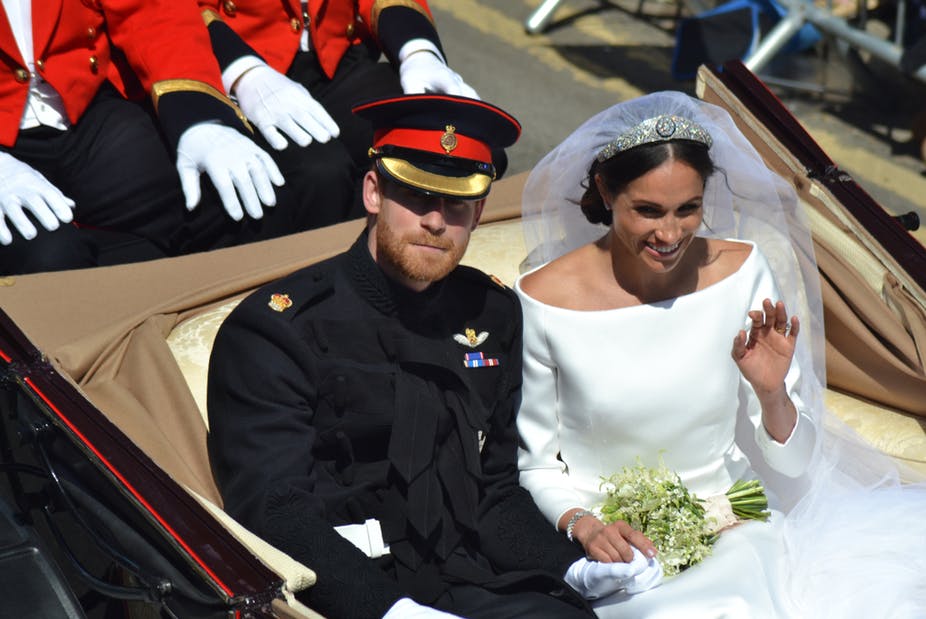 The wedding ceremony is an opportunity to perform a traditional service and celebrate with friends and family. The marriage certificate must be signed at the end of the service for the law to legitimize the couple's relationship.
The first thing you need to do in good wedding ceremony planning is decide what type of wedding ceremony you want. For example, if you opt for a traditional religious tradition of your faith, your arranged wedding ceremony will follow a protocol.
Here, I want to show you ten types of wedding ceremonies right for you.
1. Traditional Wedding Ceremony
2. Church Weddings
3. Double Weddings
4. Destination Weddings
5. Weekend Break Weddings
6. Religious Wedding Ceremonies
7. Beach Wedding Ceremonies
8. Civil wedding
9. Non-Religious Marriage Ceremonies
10. Online Weddings
1. Traditional Wedding Ceremony
The most traditional wedding ceremonies are white, white (or ivory) wedding dresses, white flowers and candles, white flower girl dresses, and even white aisle runners.
Generally, the only natural color comes in the bridesmaid dresses and perhaps their jewelry sets (although white pearl bridesmaid jewelry sets would also be very appropriate).
Very traditional weddings do not feature bridesmaids in chartreuse mini dresses, either.
All of the attire should lean towards what is classic and conservative.
Of course, every couple also has the right to personalize their wedding, even a traditional one. For example, if the bride wants a pale pink or baby blue sash on her white gown, that accent looks beautiful and feels sufficiently conventional.
Speaking of the bridal gown, it is one of the central elements in any wedding ceremony.
If your style is traditional, look for a gown with timeless details such as lace trim, long trains, and silk flowers.
A traditional wedding dress need not be a full ball skirt, nor should it be a slinky mermaid style.
A-line skirts are always pretty, as are fuller ones if that is your style. Look for necklines such as sweetheart, portrait, and bateau necks.
Strapless gowns can also work if worn with a beautiful matching shrug for the ceremony. Sterling silver jewelry and designer handbags will provide the perfect finishing touches.
The appeal of a traditional wedding ceremony is that it is truly timeless.
Stripped of modern trends, the service will retain more honor and respect for the past that can be a meaningful part of a wedding.
Wedding trends may come and go, but a traditional ceremony will always taste good. Traditional English Wedding Ceremony
2. Church Weddings
The wedding tradition can become very complex when you look outside your race, religion, and social group.
Performed by a Christian priest or vicar, the Church wedding ceremony continues to be top of the list as a venue.
These ceremonies are white weddings primarily in the United Kingdom, Ireland, the United States, and the British Commonwealth.
3. Double Weddings
A different type of occasion often challenging to arrange is where two couples are married simultaneously; typically, a person with a brother or sister might plan this occasion with that sibling.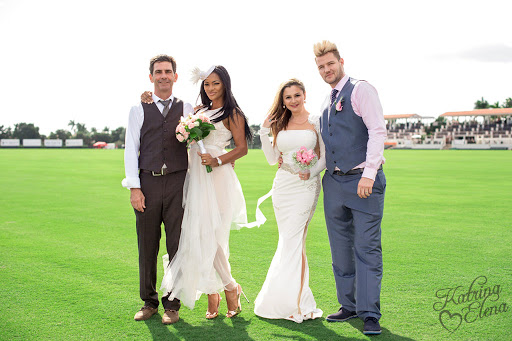 Image: TreCreative
4. Destination Weddings
A destination wedding is where the engaged couple and often guests travel to attend the ceremony; it doesn't matter exactly where you travel to; whether it is in Egypt or just to Las Vegas, it will still be considered a destination wedding.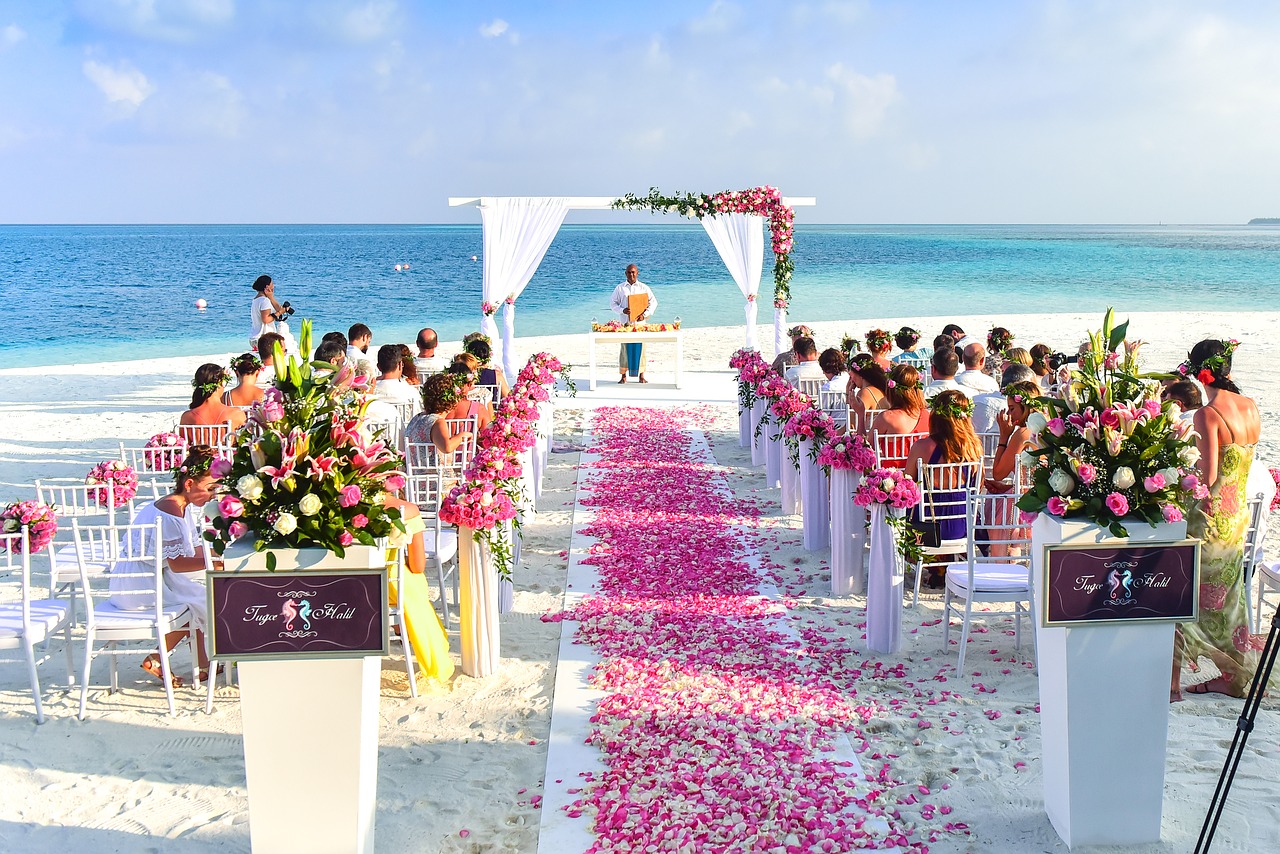 5. Weekend Break Weddings
Some couples decide to have their wedding throughout the weekend, ensuring the occasion is less stressful for all concerned.
Those with a themed element can also be very successful, and the activity can be either built into the day or throughout a weekend.
Accommodation is typically arranged where the service will occur, and the other events are held.
6. Religious Wedding Ceremonies
The wedding tradition can become very complex when you look outside your race, religion, and social group.
Although it may seem like the world has generally turned away from the Christian religion, it has not stopped the popularity of Church ceremonies. Primarily in the United Kingdom, Reland, the United States, and the British Commonwealth, these ceremonies are known as white weddings.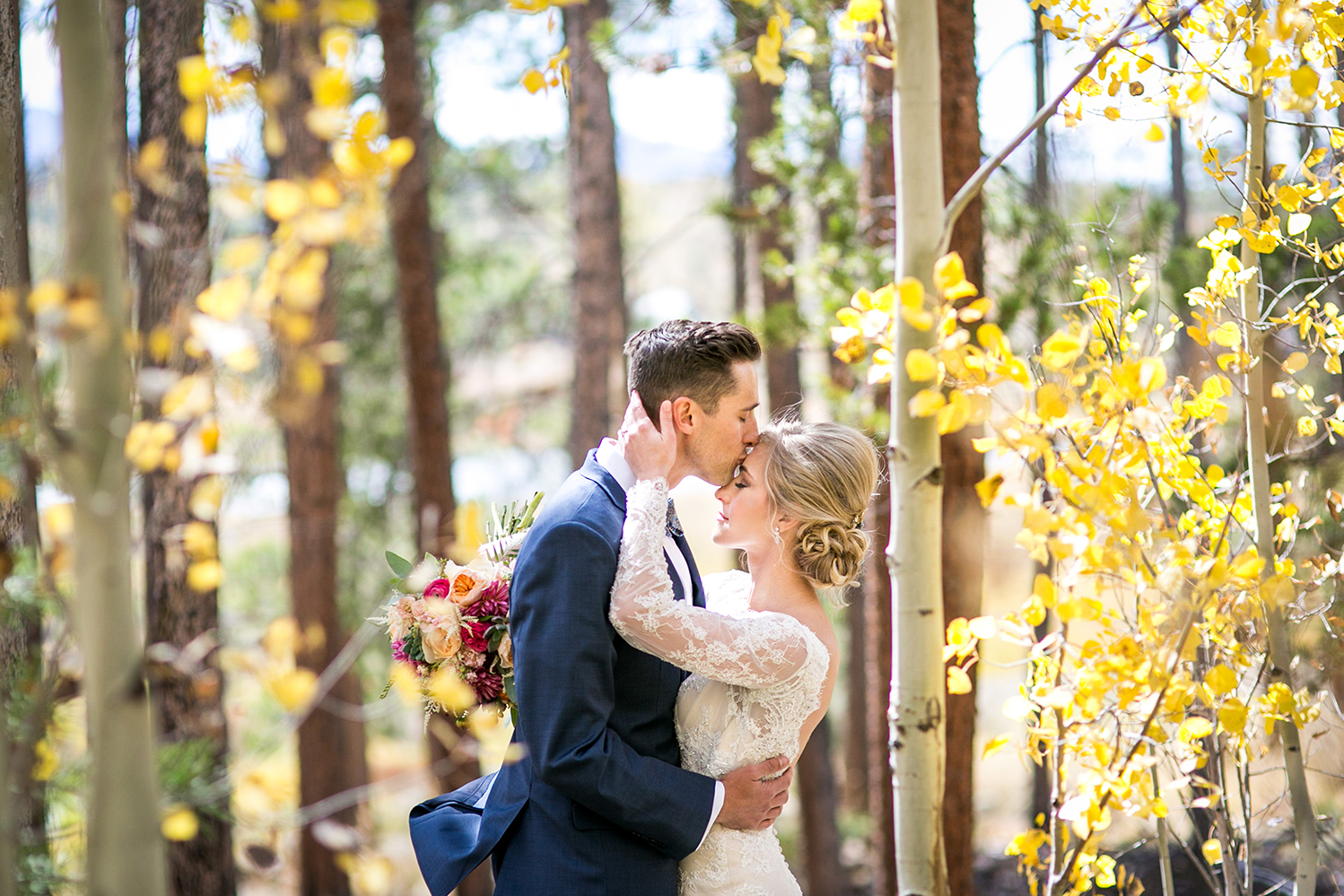 7. Beach Wedding Ceremonies
Military beach weddings can be famous too; this wedding involves military members getting married.
No official procedure is used, but guests and others generally wear their military uniforms here.
The Arch of Sabers, where the bride and groom walk under an arch of swords held by military members, is a notable tradition.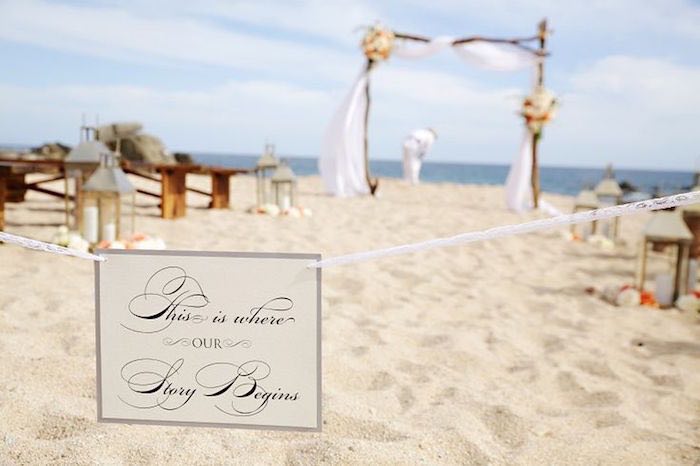 8. Civil wedding
A civil wedding is one option that appeals to many.
With growing intermarriages amongst people of differing faiths, religions, ethnic backgrounds, and even nationalities, civil weddings solve the differences in couple origins and orientation.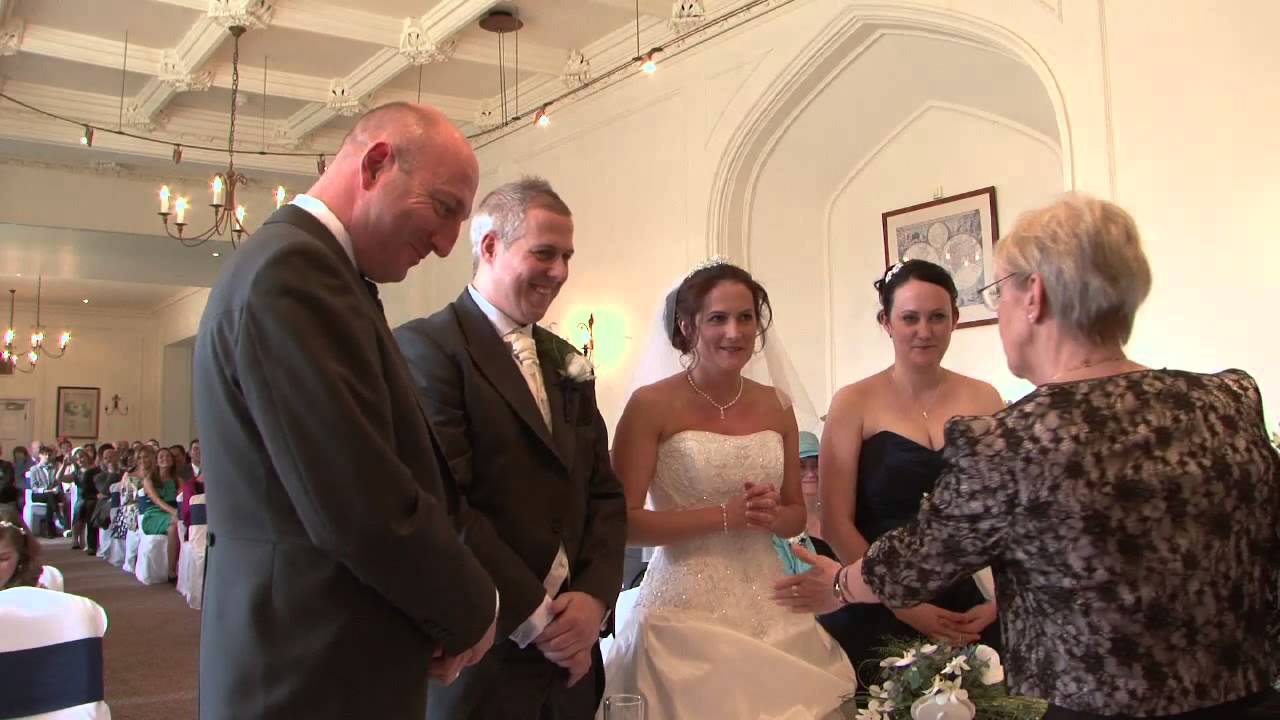 A civil wedding provides a neutral atmosphere, and neither the couple, their parents, nor the guests are subjected to any observances.
The only central point is the law, and once the legal requirements are settled, there is nothing left.
A civil wedding is cheaper compared to other types.
No officiating priests, no rules on what should be brought into the hall, nor any unique costumes for the people playing various roles in the wedding.
If you are on a limited budget and do not have the same faith or ethnic background, this is the best option. Celebrity civil weddings
9. Non-Religious Marriage Ceremonies
When you are looking for non-religious rituals to include in your wedding, don't forget to research the customs in your heritage.
Many nationalities and ethnic groups have special rites that they traditionally include in marriage ceremonies.
One of the best-known examples of this would be the broom jumping which is often a part of African-American weddings.
Once you begin looking, you will find that beautiful customs can be included in your wedding to give even more meaning to a great day.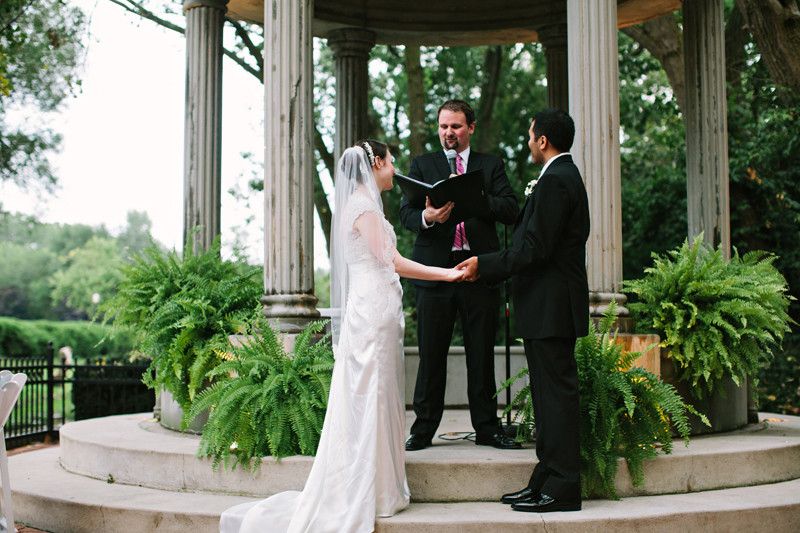 10. Online Weddings
Internet weddings seem to have come about recently, and several people are now using this method to seal their vows.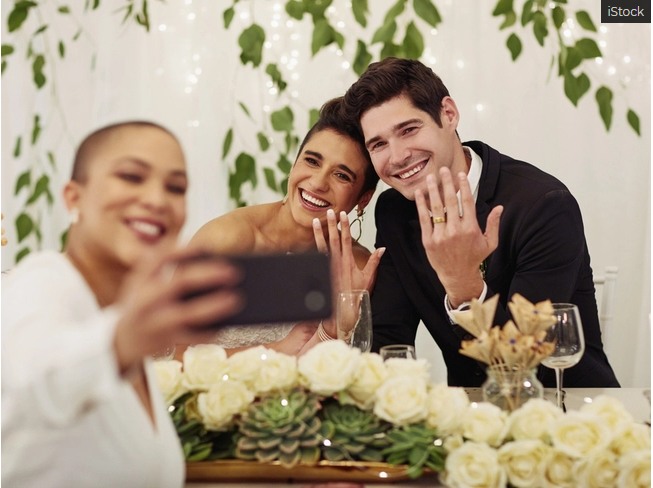 Internet companies specializing in this type of ceremony are there to help you with your marriage.
Internet or online wedding can also refer to a couple's broadcasting their marriage to friends and family in other parts of the world.

While finalizing the plans for your wedding ceremony, be sure that you feel comfortable with the choices made since they will become lasting memories.
Often, well-meaning friends or family members try to influence the couple. Still, the final decision should always align with the ultimate desires of the couple as it is a day of celebration in their honor.
---
by Administrator
---
---
---
---
News for Saturday 21 May, 2022
---
View all news for Saturday 21 May, 2022 on one page
---
---
---
Recent News
---
---
---