Friday 09 October, 2020 |
---
How To Choose 1st Anniversary Gifts(Awesome Ideas)
by Administrator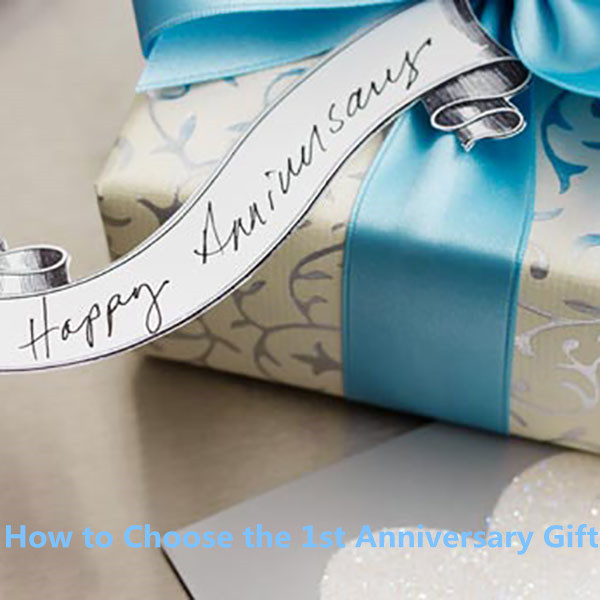 How To Choose 1st Anniversary Gifts?
The 1st-anniversary gifts symbolize the texture of being together for an entire year and unforgettable moments of your relationship.
Here show you the gift list.
With this in mind, I think your 1st anniversary Gift wedding is the most vital and thus choosing the right anniversary gift is essential.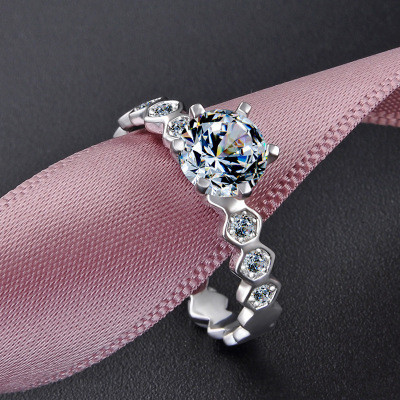 1. Engagement ring-My first suggestion is to pick an engagement ring with the look of what you want.
You can buy the ring set from jewelry stores and substitute it for the center stone, which is likely the most expensive part of the ring.
It could be moissanite, a high-quality diamond substitute, or a gemstone if it is a diamond.
If it is an expensive gemstone, the substitute could be a lower cost, identical or similar color gemstone.
2. Paper
1st-anniversary gifts are made up of paper. It might include gifts like books (a romantic novel, for instance), money, gift vouchers, a newspaper from the day the marriage happened, share certificates, tickets to an occasion or a vacation, a scrapbook with photos from the preceding year together.
Alternatively, you'll choose any paper wedding you desire and wrap it in paper to stay with the theme.
A very personal and unique gift may be a gift of poetry, especially suitable because it's made from paper and maybe uniquely written, including the highlights of your romance, wedding, and the first year.
3. Leather items
Gifts for men ideas for this year include a leather belt, leather purse, briefcase, leather bags, or a leather hamper crammed with goodies.
4. Fruit and flowers
Fruit and flowers are the symbols for the 1st wedding anniversary of a marriage, making this year very easy to seek out gifts. The main obvious gift ideas would be a bunch of flowers or a fruit basket; however, you'll be more imaginative and buy jewelry or home items that contain either the fruit or flower theme.
5. Wood
Wood symbolizes wedding anniversary gift ideas making it easy to shop for a male and harder for a woman. You'll want to consider purchasing a present that both couples will enjoy, like a wooden piece of furniture for their home or a family portrait framed in a wooden frame.
6. Winebox
Anniversary presents ideas that could include a tin or aluminum wine box, jewelry box, and tableware; believe it or not; you'll purchase watches made of aluminum. Poetry also can be very suitable, creating the right opportunity to precise your innermost feelings (and after ten years of marriage, those feelings may not be expressed daily).
7. Crystal
Crystal is the symbol for this year, making it extremely easy yet sometimes expensive to shop for personalized gifInstead. Find endless ideas for crystal figurines, glasses, and vases widely available in leading street shops.
8. Anniversary Keepsake Plate
An exquisite 25th or 50th-anniversary keepsake plate offers ample room for thoughtful customization, a traditional wedding anniversary idea for the silver or gold anniversaries. Personalize the keepsake plate with the couple's names and anniversary dates, a private message, or a romantic poem.
9. Anniversary Plaques
Help your friends or relations celebrate their commitment with an anniversary plaque, a First anniversary personalized romantic gift with the anniversary date, the husband's and wife's names, and a private message.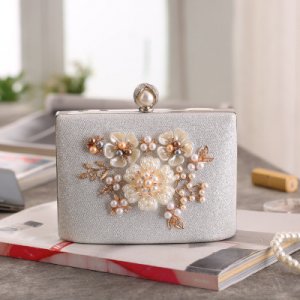 They're much larger than a traditional purse wedding, 1st-anniversary gift ideas for her, and infrequently. And the zipper at the highest to keep items from rupturing.
These have a more casual appearance, and a few young ladies may prefer to monogram them to place their style on them.
Finally, these are also very customizable, so young females are ready to show a touch of their personality once they use these purses.
11. Personalized Heart Key Chains
A conventional sentiment of two halves of 1 heart gets a contemporary twist wedding gift. Each heart's halves are often personalized with the husband's and wife's first initial, making a perfect first-anniversary gift from spouse to spouse, boyfriend to girlfriend, or any special couple in your life.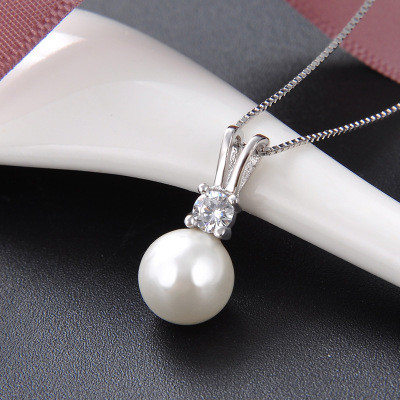 12. Birthstone Necklace
Birthstone necklaces are among the most elegant accessories gift-giving every modern woman can wear.
Superstitious or not, you can have birthstone necklaces worn without making it look like a weird talisman.
There are many available modern designs nowadays in jewelry stores and even online.
As a part of the extensive selection of jewelry sets and jewelry pieces, silver bracelets are understood for their timeless ethereal quality. Sentimental folks who like purchasing a long-lasting and intimate wedding anniversary gift for their loved ones prefer to buy silver bracelets for those who matter to them. It is often among those gifts that undergo generations and are unlikely to tend to people thanks to the highly personal quality of giving it to a specific person. It is often given to a person no matter age, preferences, or status. It's always readily welcomed by its recipient; therefore, the giver will delight in seeing it worn on one's wrist.
13.1st Anniversary Gifts Mugs
As your favorite couple sits in the kitchen drinking their cups of joe before moving alongside the day, bring back their feelings of flirtation and infatuation with anniversary mugs. Personalized mugs make a perfect gift for the husband and wife who are still young at heart!
14.1st Anniversary Gifts Framework
A picture is worth a thousand words of unique 1st gift ideas, and no other view is often worth a couple's wedding. For those lucky couples celebrating their anniversary, offer a commemorative anniversary frame with your personal touch by personalizing the frame with the couple's names and anniversary date engraved.
15.1st Anniversary Gifts Photo Albums
Photo albums are beautiful items for people to look back on their lives' fond (and sometimes not so fond) memories. An anniversary photo album is ideal for the couple that has acquired a few years' worths of photos, memories, and moments that comprise the material of their marriage.
16. Crystal Champagne Glasses
Give your special couple the "cheers" they deserve on their extraordinary 1st-anniversary gift ideas -- make their anniversary celebration one to recollect with crystal champagne glasses! Elegant toasting glasses are ideal for customizing the spouse's names and anniversary dates.
17. Flowers
These are suitable for 1st-year anniversaries, and ladies always enjoy receiving a gorgeous bouquet. Traditionally roses are the flower to settle on to point out your love, although other flowers like carnations or gardenias are often popular. If your wife enjoys gardening, you'll go a touch further, and instead of giving a bouquet, you'll buy her some flowering plants for indoor pots or for planting in your garden. In this way, she will appreciate the flowers whenever they bloom.
18. Perfume
Perfume is another timeless 1st-anniversary gift your wife will appreciate on any anniversary. Again it pays to see out a number of her favorite perfume makers before you jump in and buy something. If you find a replacement scent by her famous perfume maker, it can bring an honest gift. Aside from that, classics like Chanel No 5 always tend to travel down well and can be an appreciated present.
19. Personal Gifts
Most girls enjoy pampering themselves, and 1st-anniversary gifts that indulge this could make your wife happy. These include scented soaps, body wash, toiletry and crystals, scented candles, and foot baths. There's quite a wide choice out there for this present, and counting on the kind of activity your wife enjoys, you ought to be ready to find an appropriate gift that she will both appreciate and use.
Conclusion; Wedding anniversary 1 st is an anniversary celebration. If you're privileged enough to understand a few close to commemorate this anniversary, you'll know that it is often hard to work out what quiet gift to urge them.
Read More;
20 Unique Engagement Gift Ideas For Couples
---
---
---
---
---
News for Monday 07 October, 2019
---
View all news for Monday 07 October, 2019 on one page
---
---
---
Recent News
---
---
---