Tuesday 09 July, 2019 |
---
Useful Tips Choose Fashion Woman Accessories For Outfit(2019)
by Administrator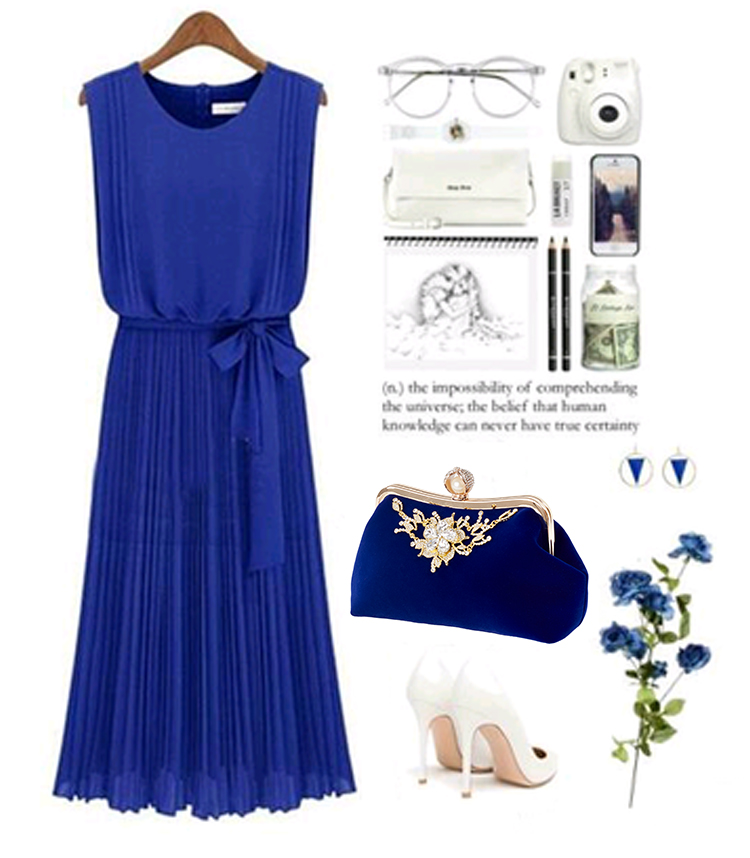 There are tons of accessories you can choose from, too, like jewelry, clutch purses, or hair accessories. Fashion accessories can even be worn together to create a unique look. You'll have to figure out which kinds of accessories will make the perfect you.
Here I want to show you three-part for your show;
Jewelry
Purse
Hair accessories
Let's break it down now;
First, Jewellery is often the best for outgoing for any occasion. It has a lot of meaning for them, and it would make them extra special. If you are looking for the best piece to give, this page provides some thoughtful suggestions. So read along and enjoy.
Why women love jewels
Women adore charms and jewels. They would often pay a high amount to have the best piece. This enhances femininity and brings them to a higher level of empowerment. Jewelry is part of their language of sophistication and elegance; they crave these so much.
What do they love the most about the necklace?
A necklace made of birthstones
- The birthstone necklace is exquisite, and it can be worn both by a simple and fashion-forward woman. Agates are considered "stones of strength" and come in various colors, while Amethysts are purplish and are some of the most beautiful stones on earth. Combining the two stones would create a beautiful piece of jewelry that can be beautifully worn during cocktail parties and formal dinners.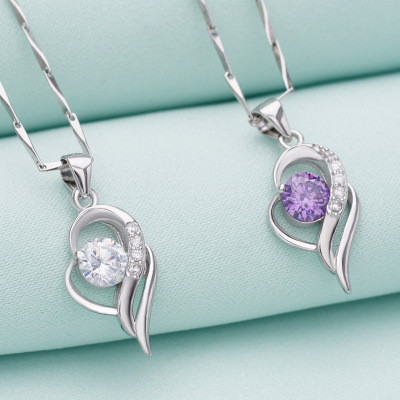 Sterling Silver Birthstone Necklace

Shop Now
A necklace made of Chrysolite gems with an Emerald pendant
This piece can be described as lavish and classy at the same time. It is one of the timeless handmade pieces of jewelry you can give to a woman. Chrysolite gems are golden yellow, and these symbolize fame and self-esteem, while Emeralds have a dark green hue and denote eternal love. This piece perfectly matches evening wear and is often a gift to women who love to go to social functions and dinners.
A bracelet with a birthstone
The Birthstone bracelet is a perfect present for an outgoing woman for her birthday. It is made of a combination of bloodstone, a dark brown gem with bright spots, and Coral, a deep tangerine-colored gemstone. Bloodstones symbolize knowledge, while Corals symbolize youthfulness and hope: this piece best suits summer attire and casual wear.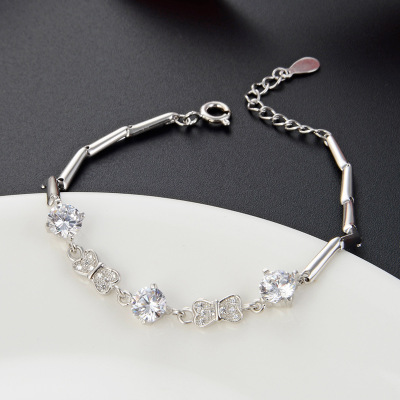 Birthstone Flexible Link Bracelet

Shop Now
Engagement ring
- A Topaz gem is thought to bring strength and emotional balance. It comes in various colors, such as peach, sky blue, green, and gold. This stone is rare, and it is not easily obtained, unlike other gemstones, making it a little pricier.
Now here, show you the engagement ring spending and lifestyle.
A brooch made of Pearl
- Brooches are perfect fashion accessories, especially among professional women. They make a simple outfit look graceful and elegant. A brooch made of Jacinth gemstone and pearl would be a perfect present for a working woman because Jacinth stones denote honor, wisdom, and power, while Pearls represent success.
A pair of earrings
- Gemstones earrings have a lime color and often symbolize fame and dignity; this piece makes a perfect gift for prosperous women and can go with casual and semi-formal outfits.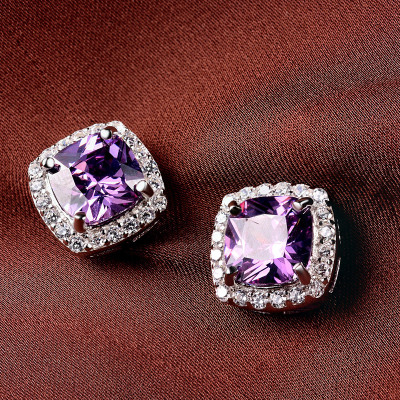 Fashion Diamond Earrings

Shop Now

Women are passionate about jewelry, and they would greatly appreciate it when you give them handmade jewelry on their special day.
The clutch purse for outfit
Clutches, purses, and other evening handbags are usually associated with stylish women. These accessories are often used during grand events such as red carpet parties, black-tie, and other big celebrations. Carrying these types of items can make an elegant impression on other people.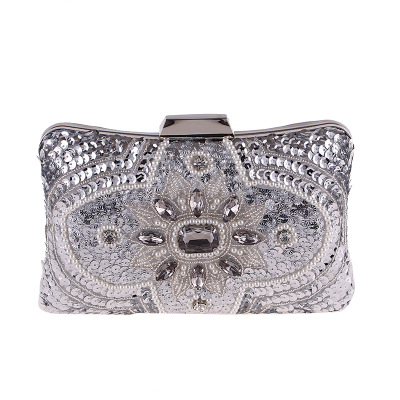 Excellent Quality Of Flower Clutch Purse

Shop Now
You might find different designs with embellishments and trinkets that give a touch of elegance to the person who carries them. Women who love to take these items have high maintenance; they won't' settle for less. They prefer designer label items that usually have very high prices; most guys find them very difficult to handle.

Here show you the Market Size & Industry Statistics for handbags and purses.
Market forecasts show the long-term industry outlook and future growth trends. The following five-year demand forecast projects both short-term and long-term trends.

Those women who love bright-colored bags are perceived to be more friendly, lively, relaxed, fun, and fresh; they have a very light and not too heavy aura. These girls are very outgoing, which most men would love. They are expected to be very outspoken and love having fun making friends with rarely known people.
Leather handbags are used mainly by women who portray a wild and rugged personality. Usually, this item has numerous pockets, chains, and buckles. Chains and buckle embellishments project a wild side or a bad girl image of a woman. Bigger-sized leather bags are ideal also for traveling, which could sustain numerous items; this is also popular for its versatility and durability.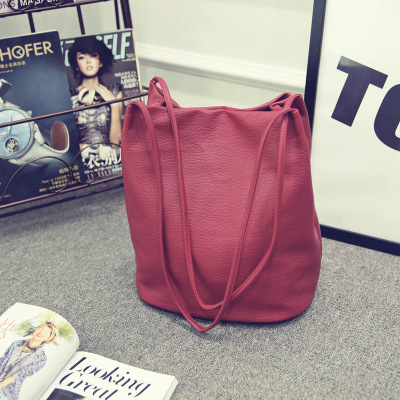 Big PU Clutch Purse

Shop Now
Hair accessories;
You should know that women wear hair accessories every day and on special occasions as a woman. If you shop at a beauty supply store, the products there will probably cost you more than if you buy the same products at a supermarket.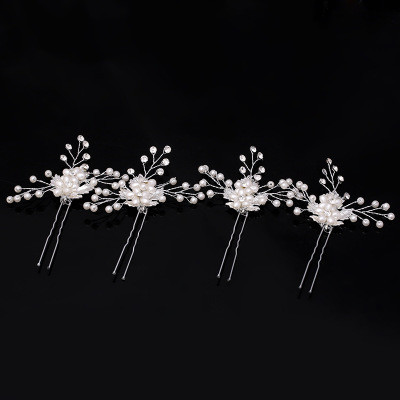 Sweet Bridal Wedding Hair Pins

Shop Now
Conclusion; Fashion accessories have become essential these days as these cool and funky embellishments help jazz up your entire look. Whatever you wear, your ensemble cannot be completed without the stylish fashion essentials.
---
---
---
---
---
News for Monday 08 July, 2019
---
View all news for Monday 08 July, 2019 on one page
---
---
---
Recent News
---
---
---