Sunday 21 July, 2019 |
---
How To Planning /Choose Wedding Theme For Your Big Day(Step By Step )
by Administrator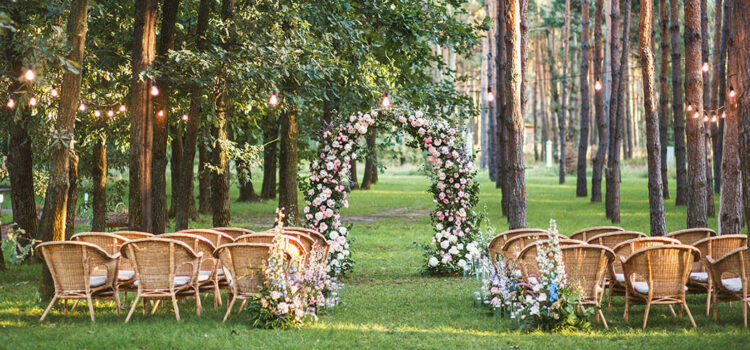 A wedding theme is incorporated into all aspects of your wedding including invitations, reception decorations, favors and sometimes wedding attire. You can even plan your reception menu around a wedding theme.
Why should you choose a theme for your wedding?
Here are the top three reasons to choose a wedding theme:
1) Themes set your wedding apart from others by letting you showcase your creativity.

2) Weddings are more fun and exciting to plan when there is a theme involved.

3) Theme weddings are more entertaining for guests, and they are sure to remember how much fun they had.

Once you decide to incorporate a theme into your wedding, the next step is choosing what type of theme to go with. Think about ideas for possible wedding themes.
Not sure how to plan your wedding around this theme?
First of all, do you want to create a beach wedding theme at the wedding ceremony or just at the reception? Decide how much you want to incorporate it and then consider these things:
1.What is your theme? You have decided on beach wedding theme but do you want to focus on shell designs, flip-flops theme, tropical or a mixture? It is best to limit the theme to one or two main ideas.
2.Consider your flower types - tropical, palm branch greens, daisies for your bouquets and reception decorations. Talk to your florist about your theme.
3.Reception wedding decorations - table decorations, centerpieces, any hanging decorations. Will you be decorating your own reception venue? Check out the internet or your local party supply stores to see what you can find. Maybe you want a lighthouse beach theme. Search for things that focus on this area. If shells are what you have in mind, look for real shells to display around your cake table, head table and other areas in the reception area. Tie in tropical flowers and ferns or potted palm trees.
4.Wedding favors - stick to the same theme you are using for your decorations. Don't veer off from the shell theme or whatever you decide on. Keep your theme consistent.
5.Attendants wedding gifts - you may even want to theme the gifts for your attendants to help give them lasting memories of your wedding.
For the bride, buying gifts for her bridesmaids can seem like the easiest thing in the world - there's such a variety to choose from. Whatever you choose, make sure the gift receiver will like it - this is one area where your personality shouldn't rule. The common practice is to have the same gift for all bridesmaids. Why not go a step further, and order separate gifts for each friend? It will show her you appreciate her much more than words can say!
Jewelry is always a safe choice - think delicate chains,sterling silver bracelets, earrings etc. If the thought of buying expensive wedding jewelry fills you with trepidation, check out discounts, or go online and hunt for bargains.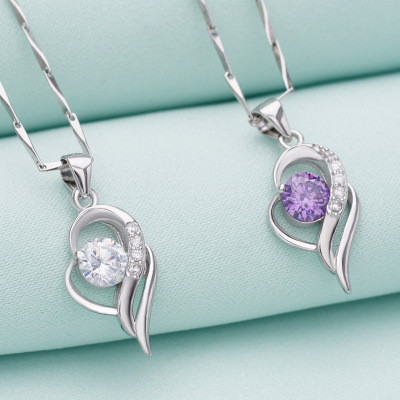 A few popular bridesmaids accessories gifts to choose from include bridal wedding accessories such as bridesmaids jewelry, clutch purses, shoes,wedding tiaras or hairpins, and other items that can complete your bridesmaids' ensembles. Bags of goodies and gift baskets are favorite gifts for bridesmaids as well.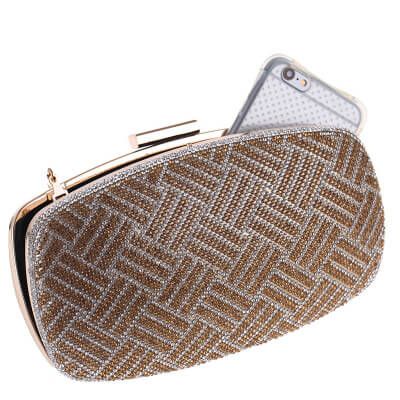 Fashion Quality Of Evening Bags

For example;My nephew was married in Buffalo, NY in June. Not exactly a city with white sandy beaches but this was our hometown. He and his fiance had been living in California but married where the family was. He and his bride loved the beach so they tied a beach theme into their wedding even in the midst of downtown Buffalo. You can do this too!
When we arrived at the reception, every chair had a Hawaiian lei draped over one corner. The wedding cake had palm trees and beach scenes as you can see in the photo. Snow was also incorporated because they also love the mountains and snow (being in California you can be at the beach one day and in the mountains the next!) My sister, mother of the groom, had made this creation to match the bride and grooms styles. My sister was a professional cake decorator. You should be able to share your likes with your decorator and see what ideas they can come up with for your cake.
The flowers that you use to decorate your reception site can be tropical and your wedding favors can be beach themed or tropical to go along with your cake and create the right image for your theme. Your favors can incorporate palm tree designs, flip-flops, tropical flowers, shells, beach chairs, mini beach buckets with candies or simply create favors in the beach themed colors you may be using like aqua, sand color, white, etc.
Wedding hairstyle with theme;
Choose to leave their hair down completely, and simply smooth out the texture and add a few bridal hair accessories to dress it up. Barrettes, clips, flowers and wedding tiaras can all help to dress up any hairdo you decide to go with wedding theme.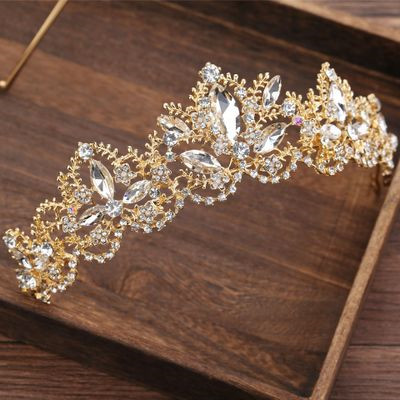 Although there are many factors to consider before selecting the perfect wedding hair, the most important thing is that you are comfortable with the style that you choose.Your wedding day is one of the most important days of your life, and you should feel as beautiful as possible on that special occasion. Find a wedding hairstylist that understands your needs and taste, and transform yourself into the most beautiful bride you can be!

So, when planning a beach wedding theme these are the things you want to focus on to help create your theme.
If you follow these basic ideas when planning a beach wedding theme and remember to relax and have fun your day should be perfect!
Here show you 7 top themes you might consider for your wedding?
1) Hawaiian or beach theme.
The good thing about a Hawaiian or beach-theme wedding is the amount of decorations you can find. You can make your own paper leis or paper palm trees, or find Hawaiian-themed items anywhere. Be sure to check the local thrift stores for anything tropical - dishware, shirts, dresses, etc. Just make sure all the decorations, as well as the attire, scream "BEACH." And, you can cut down on the cost of champagne and serve Mai Tai's or other tropical drinks.
You might think a Hawaiian or beach-theme wedding is just perfect for a summer wedding. Well, you're right. But, a beach-theme wedding can also be fun during the wintertime as well, and give people a fun respite from cold, dreary weather. Just remember if you're having a beach-theme wedding during the winter to hold it indoors. Those slinky Hawaiian dresses and breezy Hawaiian shirts can get a little cold in the snow.
2) Country western wedding theme
Plan a shotgun wedding with a country western wedding theme. Western outfits are fairly easy to create or assemble, and a western cookout will surely keep your wedding reception costs down. You can either hire a company to have a western-style barbecue, or just use your own grill.
Western decorations are very easy to make or buy. Again, thrift stores can be perfect places to find boot-shaped vases, cowboy hats and shirts, or other western items for decorations. For music you can play country-western CDs or hire a country trio or band.
3) Wine wedding theme
For those of you into wine, a wine-themed wedding can be a great idea. You can hire a sommelier to put together a flight of wine for a reception tasting, or choose wines that mean something to the both of you. Perhaps the first bottle you ordered at a restaurant. Or a champagne dated the year you met.
Decorations can include grapevines, wine bottles, or posters of wine regions. For wedding favors you can give your guests a bottle of wine with a personalized label of the bride and groom.
4) Butterfly wedding theme
Butterfly releases after the wedding ceremony are becoming quite popular with couples. If a butterfly release will be part of your wedding, you can make butterflies part of your theme with butterfly decorations.
5) Sports wedding theme
No matter what type of sports the bride and groom are into, you can turn it into a wedding theme. You could have a theme of a certain sport, such as golf or baseball, and decorate with items from those sports, with wedding favors reflecting the sport given to guests. Or, you could celebrate a certain team.
If you wanted to go totally casual the bride and groom can dress in attire from the sport, such as basketball jerseys, with all the guests dressing in costume as well. As for the bouquet that the bride throws? Maybe instead of a bouquet she'll throw a football or toss a baseball.
6) Las vegas wedding theme
Hire a few poker, roulette and craps tables and a few Vegas-style dealers and you have yourself a Las Vegas-themed wedding. Throw in an Elvis impersonator and you have yourself a wild Vegas-themed wedding. In most large cities there are companies which rent out tables and dealers, as well as any number of Elvis impersonators to choose from.For wedding favors consider a pack of cards with the bride and groom's picture.
7) Pirate wedding theme
Decorate your reception hall to look like an old saloon or the deck of a ship. Peg legs, hooks for hands and eye patches make nice touches to your pirate wedding costumes. You might consider using a treasure chest to store your wedding gifts.As you can see, when it comes to wedding themes, the possibilities are only limited by your own imagination.
---
---
---
---
---
News for Friday 19 July, 2019
---
View all news for Friday 19 July, 2019 on one page
---
---
---
Recent News
---
---
---