Friday 06 May, 2022 |
---
Ultimate Guide the Wedding Plan for Your Big Day
by Administrator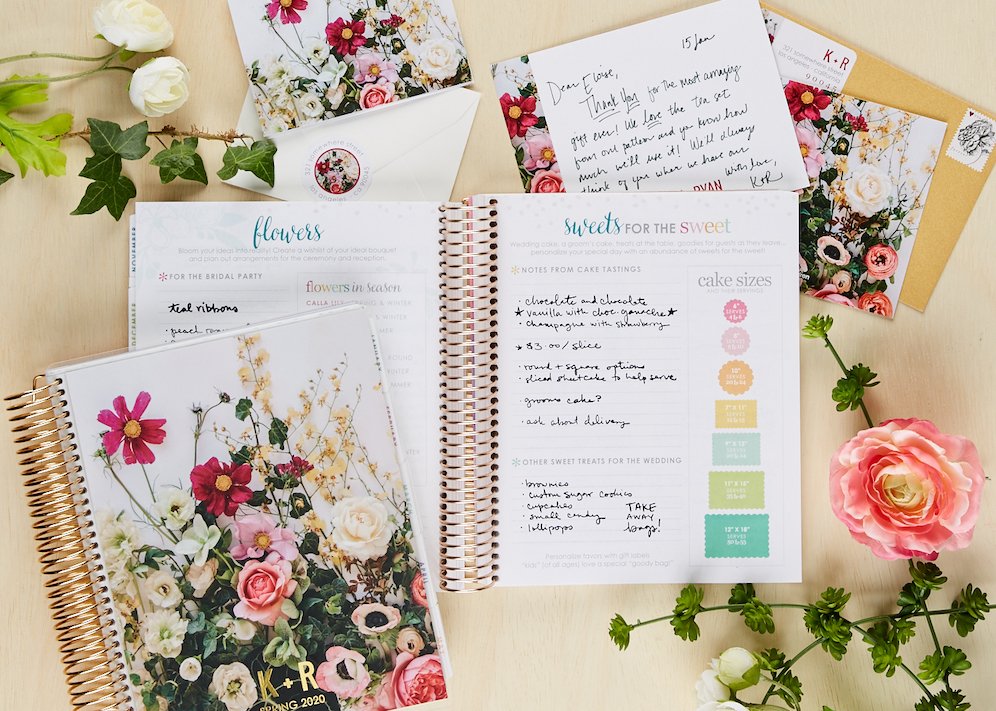 What is the Wedding Plan?
Starting the wedding plan process as early as possible won't help ensure everything is coordinated and found out on time.
Here are some great ideas about the wedding plan
You will want to select the top 9 most important things regarding your wedding and sit down to figure out how much you can afford to spend on each one. This is a big step when planning your wedding, so you should treat it as such.
Hiring a Wedding Planner
Consider Wedding Season
Consider Wedding Flowers' Colors
Choose A Sentimental Wedding Date
Choose A Wedding Theme
Best Wedding Decorations
Wedding Favors
wedding Venue Sets
A Great Honeymoon
---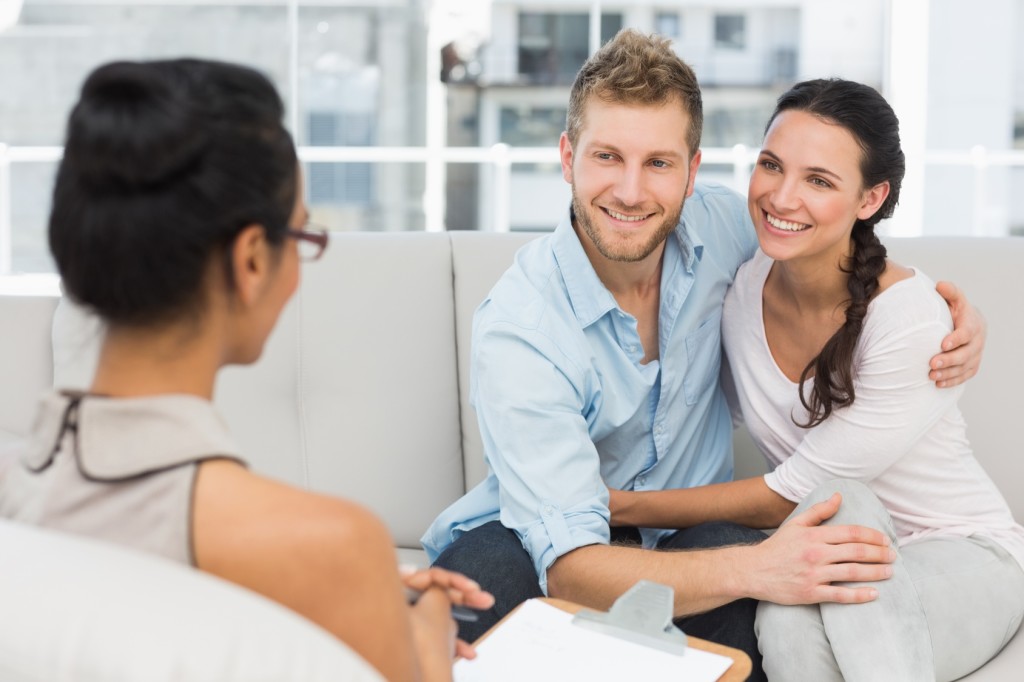 Here are the Top 3 Benefits of Hiring a Wedding Planner;
A wedding planner already features a shortlist of brilliant vendors and may quickly determine who remains available and take it from there.
Contacts & Costs Savings:
They are professionals who have deep-rooted connections within the wedding industry.
They can leverage their resources to customize products and services just for you.
They have hands-on working relationships with most wedding vendors and can provide you with tangible feedback on the quality of vendors' products and services.
Wedding planners also receive extra discounts and perks from their industry partners, which they will happily pass on to you; this will certainly allow you to stay within your budget.
Time-Saving:
This is a Full-Time job for most planners, so while you are busy with your work schedule and other family commitments, they are the ones who will be able to stay on top of all the vendors and efficiently organize your wedding tasks.
Furthermore, they will have expert knowledge of when and how tasks on your wedding checklist should be accomplished.
They are also beneficial in reminding and guiding you on proper etiquette, budget guidelines, and anything else along the way.
Peace of Mind:
Things can go wrong during the wedding plan; however, a wedding planner can act as a buffer to absorb the stress involved in organizing your wedding.
A good planner always has a contingency plan for many products and services you require.
They will also present you with options, frequent progress reports, and check-ins to ensure you are at ease before your wedding.
They are problem solvers, and they help alleviate any stress you may encounter during the process, which you will need during this time.
---
Here are a few tips for finding the best one to meet your needs and turn your wedding into the experience and dream of a lifetime.
Experience
When talking to prospective planners, ask them about their experience. For example, many wedding consultants have wedding planning websites describing their background and services.

Look for someone who has been working in the wedding industry for several years.

Ask about difficult situations and how they have resolved the problems. Talk to prospective planners about common issues that present themselves during the planning process and potential solutions to those issues.
References
Also, ask about past experiences. Often, planners will offer references from brides they have worked with in the past.
When you talk to brides they have worked with in the past, ask the reference what they liked and what they did not like about the wedding consultant.
Ask about how flexible the wedding planner was and how they helped offer alternative suggestions.
Ask them to honestly tell you if they would work with this wedding consultant again.
Cost
Wedding planners and consultants charge for their services in several different ways.
Some planners offer assistance based on a flat rate price. For example, if you talk to a wedding planner who uses this pricing system, make sure you understand what services are included in the contract.
In many cases, planners who charge a flat rate will add services not included in the original contract.
Some planners charge a flat rate based on a limited number of hours.
If your wedding requires them to work additional hours, those hours will be added to your final cost at an hourly rate.
Another pricing system is a percentage of your overall wedding budget. Wedding planners using this pricing method will ask you for your estimated budget and include that amount in their contract.
Again, make sure you understand precisely what services will be included in the contract.
Also, it is essential to keep in mind that if you increase costs and your budget increases, your wedding planner cost will also increase.
Working with a wedding planner can reduce the stress of getting married.
At reduced prices, wedding planners often have access to local vendors, such as bakeries, florists, wedding and reception sites, and decorators.
Experienced wedding consultants can help you stay within your budget and allow you to relax and enjoy your special day without stressing over the details.
For some brides, choosing their wedding date will come down to when their favorite reception site is available. (It is often easier to book a date at a church than a reception site.)
---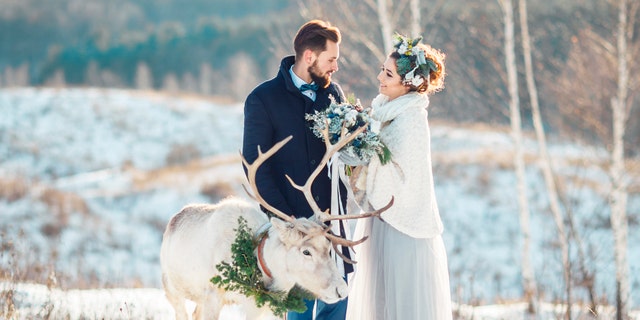 Consider Wedding Season

Many couples will choose the wedding plan date based on their favorite season.
This may also depend on where you live. Southern brides enjoy spring weddings before the weather gets too hot, while a New England bride might want to take advantage of the spectacular fall foliage.
If you have always imagined yourself as a June bride carrying roses and wearing pearl bridal jewelry, then a Saturday in June could be the perfect date.
One couple I know got married in the winter because the groom was worried about being too hot in his tuxedo in the summertime.
Couples who love the beach will probably want to have a summer wedding (unless they are planning a destination wedding).
---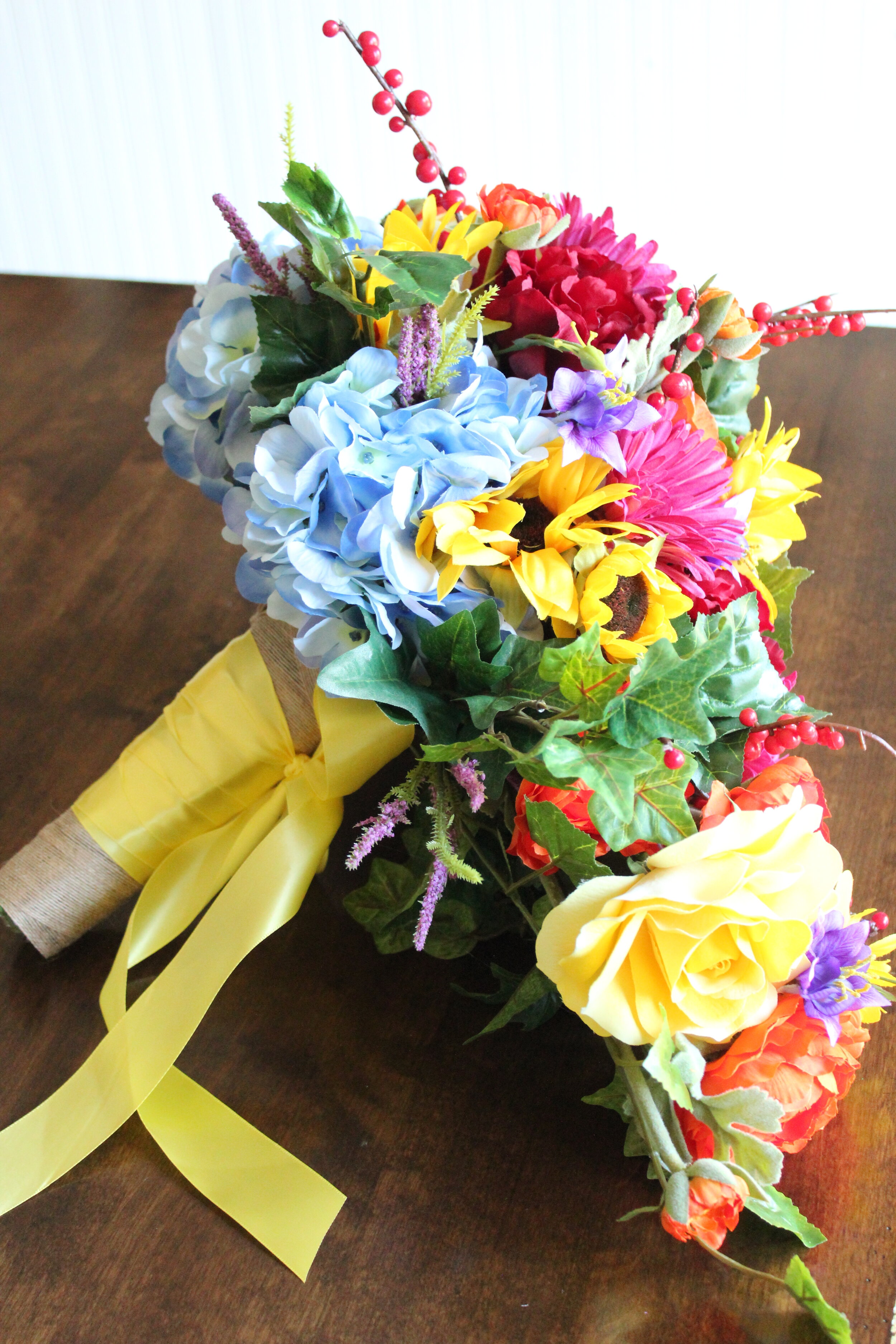 Consider Wedding Flowers' Colors.

You could also choose the wedding plan date based on your favorite flowers or colors.
If you absolutely must carry lilies-of-the-valley, you better plan a May wedding. If you adore red roses, a Christmas wedding plan would be fantastic.
Brides who love the look of red, orange, and yellow mums can get married in September or October.
Pastel wedding colors are traditionally associated with the spring, bright colors with summer, orange with the fall, and red with the winter.
---
Choose A Sentimental Wedding Date

Once you have set the wedding plan date, you will be ready to start booking your venue, caterer, florist, band, and rest.
If you have chosen a holiday weekend or popular wedding date (like a Saturday in June), it would be good to send out save the date cards about six months before your wedding.
When your wedding day finally arrives, all of your loved ones will be there to celebrate with you.
The mark of a good decorator is their ability to transform a venue into your winter wonderland, secret garden, and an elegant ballroom-wedding day.
Decorators work in conjunction with supply houses, light designers, and florists to create the wedding of your dreams.
---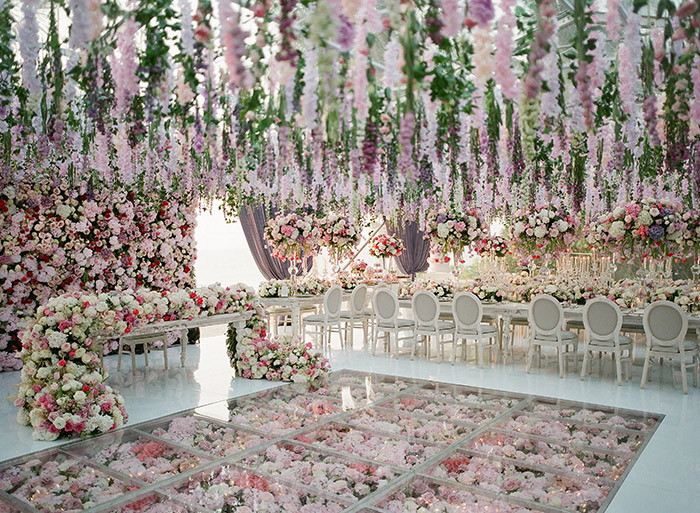 How to Find The Best Wedding Decorations

Wedding decorators take care of every minute detail to make the entire wedding look extravagant and speckless.
Look for the following qualities in a wedding decorator, and if you find one, you can be sure to get what you have been dreaming about for your special day.
1). Punctual
If you are a perfectionist, you cannot put your big day at risk. Instead, go for the best decorator willing to sit with you at least 2 to 3 months before the wedding.
This helps you to have everything discussed clearly so that you get plenty of time to choose your wedding theme perfect for that season of the wedding.
2). Creative
The person must be willing to work as a team and sit with their friends and relatives to put together the idea of a unique wedding theme.
Since tradition plays a huge role in weddings, especially in Indian weddings, take the time to discuss the needs and design the theme accordingly.
3). Go-getter
The decorator must be energetic with quick observing and listening skills. The person must be a hard worker after their success and finds success by making lavish weddings.
4). Customized
Select your costume and keep it handy while discussing makeup with your beautician. The decorator can give you custom-made décor options based on what you wear for your wedding and other events.
5). Wedding Decorator
The wedding decorator must also focus on the guests. The person must take care of the wedding favors. You probably don't want your guests to have old-fashioned chocolates as gifts. Ask your decorator to go creative in this part too.
Follow these tips to get to your best wedding plan decorator, and no doubt, your wedding will become the talk of the town.
If you are too busy to engage yourself in the wedding preparations within the short stipulated time, go for good wedding planners to take care of everything, including exclusive wedding decorations for your wedding.
All you have to do is to be present for your wedding. Everything else will be taken care of by professional wedding planning services. No hustle and no bustle. Just relax.
Some couples choose to involve their guests in the wedding in unusual ways; for example, disposable cameras can be placed on tables for the guests.
The guests can take pictures of the wedding reception from a personal point of view and create unusual and fun wedding albums/scrapbooks for the future.
---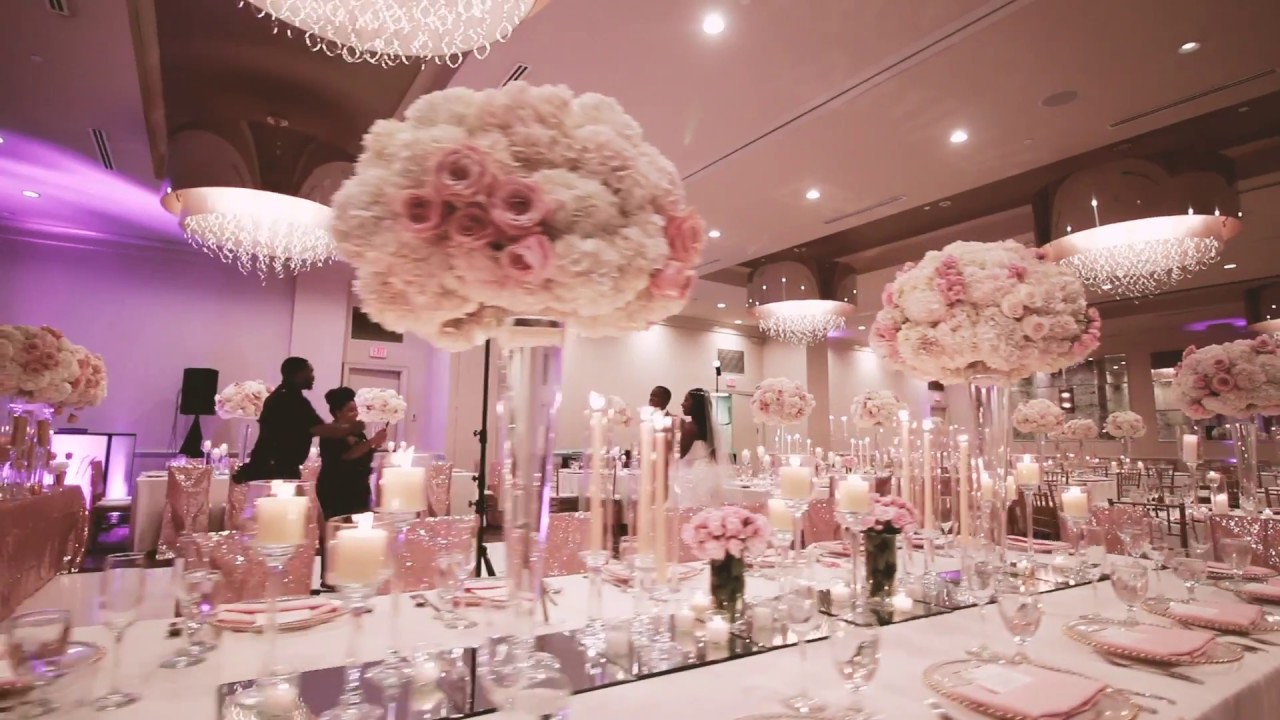 How To Choose A Wedding Theme

Many couples are faced with a tough decision on which wedding theme to choose. With so many wedding ideas, how is one to choose?
The easiest way to start choosing a wedding theme is to look at what you and your spouse are passionate about on the wedding list.
Especially if it is a hobby or sport that both of you enjoy doing together, think about whether this common hobby or sport is suitable to use as a wedding theme.
If you do not have any hobbies or sports in common, you can explore other themes that may appeal to you and discuss them with your spouse.
Sometimes, one of the couples will take charge of the entire wedding planning while the partner remains passive.
It is relatively easy to decide on them if this is the case.
Compromise is necessary if both parties are heavily involved in the planning process.
Despite what personal preferences each of you may have, there are some primary considerations to take note of when choosing a wedding theme:
Costs - Have a budget in mind
Location - Depending on the selected theme, where is the most suitable place
Size - How big do you want your wedding to be? How many guests?
Formal or informal
Time - Is the theme realistic for both of you? Do you have the time to plan for the article?
Weather - Is the theme susceptible to weather conditions?
---
Here are some wedding theme ideas that you can consider:

Beach wedding theme
Seasonal wedding theme - Spring, Summer, Fall, and Winter
Garden
Butterfly
Fairytale
Western
Asian
Hawaiian
Las Vegas
Ethnic - Indian, Scottish, Irish, Japanese, etc
If the chosen theme depends on weather conditions, you may have to think about making a contingency plan. The beach theme is one example.
Once you have decided on a wedding theme, it is essential to carry it through to the end.
You may be tempted to side-track or change the theme halfway, but in most cases, this will only slow down your planning and incur extra costs.
Planning for a wedding can be stressful sometimes, but when you look at the beautiful decorations, the dresses, and the smiles on everyone's faces on your wedding day, you know that it is definitely worth the effort.
A few popular wedding gifts include bridal wedding accessories such as bridesmaid's jewelry, clutch purse, shoes, wedding tiaras or hairpins, and other items that can complete your bridesmaids' ensembles.
Bags of goodies and gift baskets are favorite gifts for bridesmaids as well.
Personalized picture frames and albums, custom jewelry boxes, and monogrammed shirts are also a hit as bridesmaid gifts.
An endless selection of gift ideas awaits you. Do some good research ahead of time, compare prices and choose the right presents for your supportive wedding attendants.
She picked the pieces that would best complement the wedding party's dresses. The bride will generally choose a more elaborate wedding jewelry set and select something streamlined for her attendants.
Sterling silver jewelry can suit any taste, from the timeless style of pearls on a silver chain in a tin cup necklace to a contemporary lariat to a sparkling crystal and sterling silver necklace for a bride who loves to shine.
For bridesmaids, silver necklaces and sterling silver bracelets that can be engraved are favorite gifts. Bridesmaid jewelry sets are handmade with Swarovski crystals or pearls in wedding colors. Here can search for it easily by jewelry stores near me.
---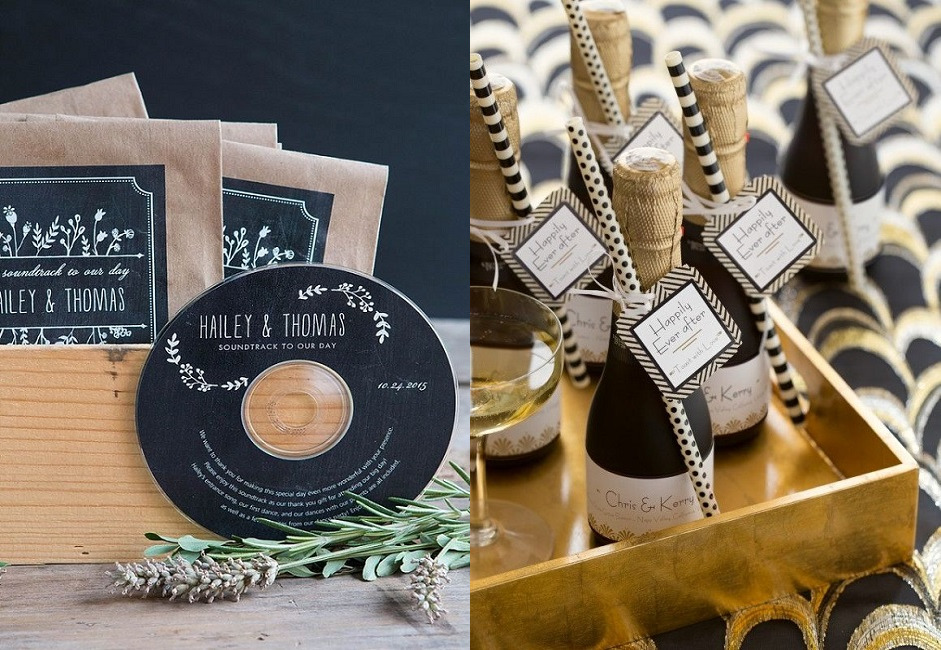 Inexpensive, Elegant Wedding Favors

These inexpensive, elegant wedding favors offer you several advantages.

Inexpensive: This is, of course, a relative term. A donation of $1,000 might be termed "inexpensive" if you are inviting 1,000 guests.
You are getting wedding favors for a mere $1 per guest. If you are on a smaller budget, your wedding favor donation could be much less than $1,000.
Perhaps you have little to spend on any wedding favors. For example, a small flute-shaped bottle filled with bubbles, its white top said to look like champagne foam, might cost only $0.20 per guest, which may be all you can afford.
But suppose you donated the same amount to the Humane Society. You would still get inexpensive wedding favors, but they would not appear to be affordable.
The ASPCA has no minimum donation amount. Nor do they limit donations at the upper end. Whatever you can give for your wedding favors is appreciated.
Elegant: Those little champagne bubble bottles would not seem wise. Most inexpensive wedding favors do not. However, the exact amount of money was donated to the Humane Society.
Respect: Your friends are likely to respect your decision to donate in place of giving wedding favors. Many will probably compliment you on your gracious deed. You may even find that a few looking forward to their weddings will ask how you donated.
Satisfaction: You begin your married life knowing that you did something meaningful - showed compassion to animals in need. You will gain a sense of pride knowing that your wedding favors had real value.
---

Again, your wedding venue sets the tone for your wedding and when picking, put these factors into consideration:

The first is the wedding plan budget. You can choose from many venues that will also be available; the question is, can you afford them?
As you plan your wedding, you must learn to appropriately budget your money and set aside portions for each part of your wedding.
The budget you will use for your venue will also depend on how many guests you are planning to invite. Of course, the bigger the place, the more expensive you will pay.
The second thing to think about is the wedding plan date. If you consider having two wedding venues, you need to ensure that both platforms will be available on the same date.
When deciding on the wedding plan date, it is best to pick a year ahead. Wedding venues will often accept reservations for big weddings if you book six months to 1 year early.
Believe it or not, sometimes you will encounter booking a venue that has already been booked for more than a year. That is why starting ahead of time is an advantage.
The third thing is to pick several venues that you can choose from. You must compare their rates and see what will fit your budget best.
Also, make sure you have a backup wedding venue if something goes wrong with your first choice.
Further, if you already have a list of venues in hand, you should make it a point to visit them personally.
This way, you will look at the place and see if it has the perfect size for your wedding.
It will also be helpful to visualize where you will be placing certain aspects for your weddings, like the stage, the buffet table, the sound system, and other things.
---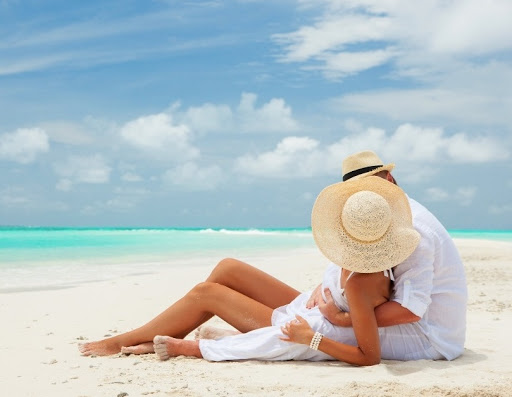 Planning Your Wedding Honeymoon
I have five tips that will help you get started and might even inspire you to think outside the "honeymoon" box:
1. You don't have to travel worldwide to have a great honeymoon. The first thing that springs to most couples' minds when they think of a "honeymoon" is some tropical, distant locale on the other side of the planet.
They aren't thinking about the exorbitant cost of flying that far or even the unromantic struggle of being stuck on that flight for fifteen hours.
To put it simply, there is probably some beautiful getaway a lot closer to where you live.
Try looking into flights under eight hours long, and you'll be saving money and a little sanity too!
While you're at it, why not skip the plane entirely? Driving on your honeymoon can be much more fun, and you can always add a slight detour for a bit of spontaneity.
2. Consider booking a room with bed and breakfast. Whether you're thinking about staying closer to home or you're still sold on that distant locale, you can still save more money by booking a bed and breakfast.
You're guaranteed to have a variety of selections in bed and breakfasts no matter where you travel. Unlike conventional hotels, they provide an authentic, cozy atmosphere perfect for sparking a little romance between your lovebirds.
You'll feel even more immersed in the locale of your honeymoon, and many of these types of accommodations include nice extras like local insider information, free meals, and even some free activities!
3. Every vacation destination has an off-season. You can figure out when that is for your chosen destination and find some fantastic deals with a bit of research.
Most places are just as charming in their off-season and often have the same activities available year-round!
You will have the same experience for a lot less money, but you'll have the advantage of beating the crowds.
Sure, it might seem like a drag to wait, but it can make your trip sweeter.
4. Try camping! As you can tell, all of the wedding plans is goes into a honeymoon can get complicated, especially if you're looking for a deal.
Why not cut the middle man out of your trip entirely? Go camping instead!
You can still travel to the destination of your choice; do a little digging and find somewhere you can lay your head under the stars.
The adventure of making your way together out in nature will surely spark romance between the two of you, and the success of pitching a tent or building a fire can be a great bonding experience.
After all, nothing can kill the mood faster than a bit phrase called "check out time."
5. Why pay for it yourself in the first place? While it's a long-standing tradition to create a wedding registry of gifts, the one thing couples often don't think to put on the list is their honeymoon itself!
Experiences last you a lifetime; silverware stays until it starts looking tacky. So you're already two people who have combined all of your worldly possessions.
Odds are, not only do you have all of the things you need, you probably have two of all the things you need by now.
Instead of asking for traditional gifts, ask for your honeymoon! You can either break it up into components like airfare, hotel reservations, or activities; you can allow your guests to donate some cash to your honeymoon fund, giving you the chance to choose and plan as you like.
---
Conclusion:
The wedding plan is essential and can help you find yourself.
You may also find your man will be proud of you for taking care of everything, but you can always ask him to help with the plans.
Your maid of honor can also come in handy, so be heard to speak out when you need help planning your wedding.
Here also you should know.
---
---
---
---
---
News for Thursday 05 May, 2022
---
View all news for Thursday 05 May, 2022 on one page
---
---
---
Recent News
---
---
---