Friday 20 May, 2022 |
---
Ultimate Guide Your Wedding Accessories Checklist In 2023
by Administrator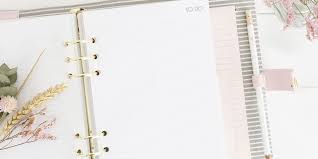 How to start Wedding Accessories Checklist?

When you say how do I start my wedding accessories checklist, it means having decided to plan it yourself, which can be quite an experience.
Here you can find trial wedding speeches for the groom, attendees, and maid of honor, all for free.
A few websites also have a checklist that does it-yourself types designed, keeping in mind those planning their wedding alone.
You can always have a printout of this checklist, but if you rather be in constant touch with the website, they shall be able to guide you in moments' needs.
Let's break down this Wedding Accessories Checklist.
Next to each item, you should place the following information:
In addition to the parents,
The Wedding Party Includes Your Choice. For
ATTIRE
Bride
Wedding Gown Fittings and Alterations
Gown Preservation - Carrying Bag
Beauty Treatment, Hair & Makeup
Groom
Wedding Attendants
Personal Wedding Accessories
Choose a Wedding Theme if applicable
Wedding Accessories Collection
Sixpence for the bride's Shoe
Stationery
Save the Day Cards or Magnets
For The Ceremony
Gifts
Gifts from Groom to Bride
Gifts from Bride to Groom
Tips for Service Providers
Vendors and Service Providers
Dressmaker or Bridal Salon
Rental Agent for Wedding Reception Needs
Specialists (Dove Release, Butterfly release, etc.)
PHOTO & MEDIA
FOOD/BEV & HOSPITALITY
MUSIC
Dances and Games for Kids
This checklist makes planning your wedding easy and fun—more specifically, including Wedding Planning Budget checklists.
So here's the way to plan for your Wedding Accessories Checklist.
I sincerely hope that I have been able to help you answer a few doubts about "How do I begin planning my wedding."
These times will never come back, so live every moment and day to its fullest; setbacks are just temporary, so never let the stress bug you.
Marriage is there to lead a life together and involves more than a wedding ceremony.

If you plan to get married and want to plan your wedding, here are a few things that you might find important.

1). Start early.
If you start with the planning early on, you will have enough time to make changes and make options.
Especially if you are tight on your budget, you may want to start with early planning to make wise choices.
If you start early with your planning, you can also wisely choose the date of your wedding, and a wise choice of date can also help you cut costs.
The peak season for weddings, such as June or summer, can often mean a little more expensive location or wedding packages than an off-peak season, but you also have to consider the attendees.

2). Set your budget.
Your budget is also an important thing to consider in planning your wedding. Of course, your budget will determine the type of wedding you will have because, for sure, you don't want to be deep in debt to make your wedding desires come true.
Following are some Wedding Accessories Checklist tips to help your wedding on a budget:
1. Establish a budget. Determine which aspects of your wedding accessories checklist are most important, and scale back on items that are not a priority.
Keep your finances in check without sacrificing quality or style by shopping at a store that offers a wide selection of designer looks that matches your budget.
2. Use the Internet. Many brides-to-be rank wedding websites as top resources for helpful wedding planning advice, tips, and ideas.
Most wedding products, such as bridal gowns, bridesmaid dresses, invitations, wedding favors, bridal accessories, and jewelry, can be found online.
3. Seek expert advice. When searching for your dream wedding dress, seek expert advice from the in-store bridal consultant.
Consultants can provide great insight into the gowns' quality, fit, and construction. Also, consider bringing along a trusted friend or family member to provide honest feedback.
4. Map out a timeline. Over 60 percent of engaged women give themselves less than six months before their wedding to purchase their own.
Following a timeline will eliminate impulse shopping as a last-ditch effort to finalize your wedding plans.
5. Select a national retailer. Bridesmaid dress coordination remains in vogue, with almost 75 percent of engaged women wanting their bridal party to wear the same color or color scheme.
Select a national retailer that carries a large assortment of bridesmaid styles in various sizes and colors to ease shopping and ensure everyone looks and feels their best.
6. Personalize your wedding gown. Look for cost-effective solutions for personalizing your wedding dress, such as adding optional sleeves, a colorful sash that matches your wedding color scheme, or a sparkling brooch.
Ask your wedding consultant about coordinating accessories like tiaras, veils, clutch purses, shoes, and jewelry. Select pieces that complement your dress and personal style.

7. Create a seamless look. Visit a one-stop shop and choose a personalized color scheme that makes it easy to coordinate every aspect of your wedding day, such as save-the-date cards and invitations to ceremony and reception items. Shop online or in-store to create a perfectly coordinated event.
To be practical, you must plan early and set the budget right from the start.

3). Write your ideas on paper.
You can always write everything on paper, whatever you want with your wedding, and not think of budget and costs.
You can write anything you want and later choose from these options. It is also vital to put everything in black and white so you can see the list and not forget anything.
Weddings can involve extensive and small things; some details are often forgotten or missed.
To avoid this, you need to write everything down to go over it and not miss anything.

4). Prioritize
Given a list of what you want for your wedding, prioritize what is essential and what is just mere preference.
Considering your budget, you must choose what you can afford, decide what is essential and optional to cut costs, and stick with your budget.

5). Canvass suppliers of wedding needs

Start canvassing for suppliers. Even if the wedding is still far, you can start looking for suppliers and compare their price differences.
Especially if you are tight on your budget, It helps to look for suppliers early on to check their work, products, and prices and make a wise decision according to your budget and preferences.
It is essential to start planning as early as possible to make sure your big day is even more special than you have always imagined.
The Rings
Of course, choosing an engagement ring is a vital part of any wedding planning.
After all, the exchange of rings seals the ceremony and makes the couple man and wife.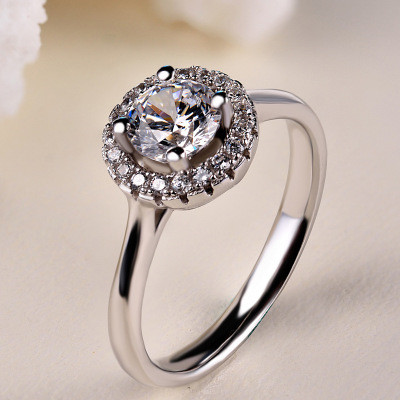 925 Sterling Silver Material Made Engagement Rings

Most couples want to shop for their wedding bands together to agree on a style and setting. This process may take longer with so many different metals and finishes available.
Be sure to leave plenty of time for this vital part of your wedding.
The invitations
The happy couple will want to include as many family members and friends in their celebration as possible, ordering and mailing hundreds of invitations for a large wedding.

No matter how many guests you are expecting, it is essential to allow plenty of time for your guests to RSVP. Having an accurate count of the number of guests will make other parts of planning your wedding,
such as ordering the food and renting the reception hall, which is much more accessible.
Food
Speaking of food, you must ensure plenty for your guests to enjoy. Finding a caterer with experience planning wedding receptions is essential, as these caterers may be more sensitive to your specific time frame and needs.
The Reception
The party afterward is a big part of any wedding celebration, and you will want to make sure you rent a hall with plenty of space, elegance, and style. An accurate count of how many guests will attend the reception will significantly help you plan. However, as with other aspects of wedding planning, it is essential to start looking for a place to hold the reception as early as possible.
The Cake
A wedding cake is no ordinary pastry - it is the centerpiece of your celebration and a work of art. Therefore, finding a cake decorator who is skillful and artistic and a first-class baker is vital. Again, planning early and getting references is essential.
The Dress
Last but certainly not least is the wedding dress itself. A wedding dress is probably the most essential piece of clothing a woman will ever own, and choosing just the right wedding dress is a vital part of planning any wedding. Shopping around and scouring your favorite bridal magazines for ideas is a great way to ensure you find the wedding dress of your dreams.
The photographer
You will have to select your wedding photographer early on during the wedding planning process. These photographers usually have the best cameras available, so you should hire one instead of doing it yourself.
Flower arrangements
Your flower arrangements beautify and make your wedding memorable.
You should go down to your local florist and ask them for ideas on flowers to choose from for your wedding.
They will be of immense help, so take their advice with an open ear.
You want to remember our wedding day forever, so plan for it accordingly to have the best day possible.
All it takes is a little preparation and a plan, and you can have the wedding of your dreams without spending a fortune.
Choosing a Hair Piece or Wedding Tiara
If you want more than a veil or plan to remove the cover at the reception, consider giving the hairstyle an extra unique feature or two.
The hairpiece you choose must flatter your hairstyle and size, build, and - most importantly - personality. The range is vast, from veils and hats to flowers, wedding hair pins, crowns, and caps. Give yourself time to explore every option.
The hairpiece must be proportioned correctly to your height. It is also worth considering the groom's height. Here also have more Useful Tips for Choose Wedding Hair Accessories.
Good with planning your wedding day.

Conclusion: A lot of planning and organizing is involved in preparing for a wedding party.
However, it is always worth it for your guests to have a great time and the bride and groom receive lovely practical gifts for their hobby or home.
Read More;
---
---
---
---
---
Other news for Friday 20 May, 2022
---
View all news for Friday 20 May, 2022 on one page
---
---
---
News for Thursday 19 May, 2022
---
View all news for Thursday 19 May, 2022 on one page
---
---
---
Recent News
---
---
---