Friday 16 October, 2020 |
---
70+ Amazing Wedding checklist and Timeline for Big Day(Collection Now)
by Administrator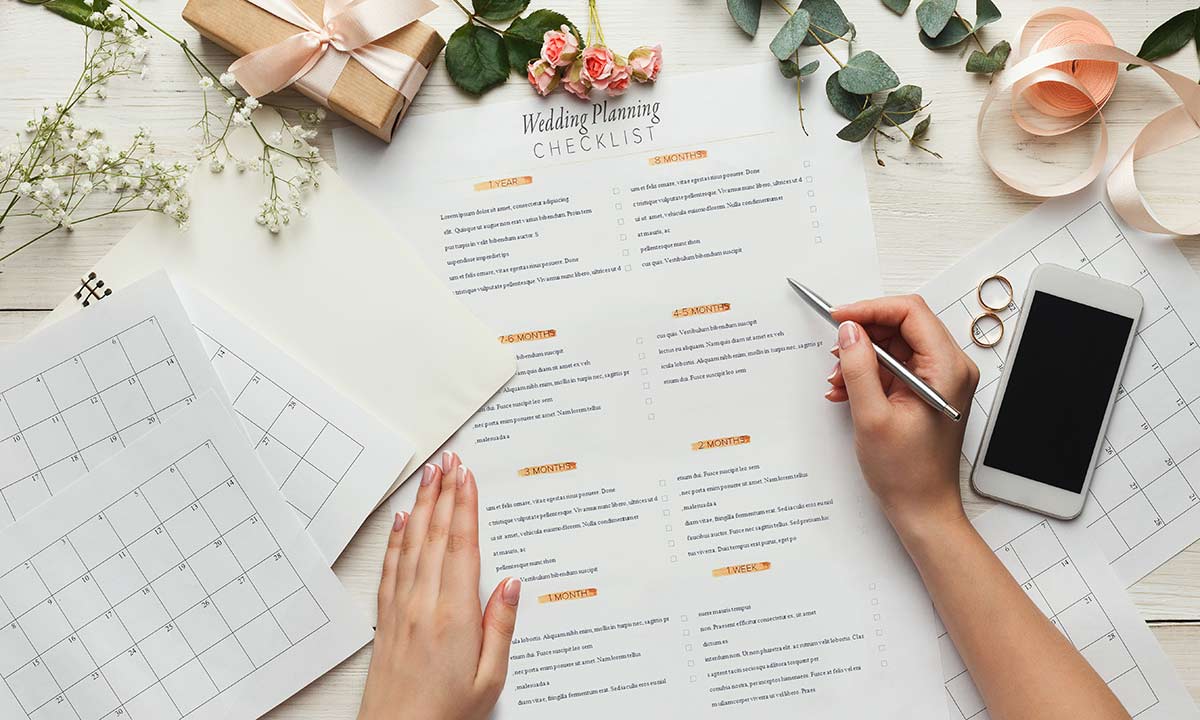 A wedding checklist and timeline are a fantastic way of planning a wedding. It is a good way for people to be on top of their events and activities.
Let us look at you when you compare a wedding checklist and timeline for the big day.
Wedding Timeline Planner for Your Big Day(Collection Now)
Here show you 70+ the wedding checklist and timeline list for you.
1).12 Months Before
Determine Your Wedding Budget
This is something that you and your fiance should do together. You've probably already given some thought to your budget since you've decided to take on some of the wedding plans yourself. Once you make up your budget, every other decision will be easier to make.
2). Decide The Size and Theme of Your Wedding
Sit down with your fiance and talk about the kind of wedding you want to have. Determine how many people you'd like to invite, keeping your budget in mind. Brainstorm a few possible dates for your wedding.
3). Book Your Location And Caterer
The location rental and the caterer for your wedding will represent the highest cost. To save money, look into using public space (like a local park or historic place) as the spot for your wedding.
Be prepared with your wedding budget and date when you talk to possible caterers. Work with the caterer to find the best use for your money. Also, discuss any rentals that the catering company may be able to provide.
4). Create and Send Engagement Announcements
Buy card stock online or in a craft store. Using a word processing wedding program, create a template for your engagement announcements. Print the announcements and send them to friends and family.
5).10 Months Before
Make up Your Guest List and Decide Wedding Colors

Since you've already determined the general size of your wedding, go through and make up a list of friends and family for the guest list. Don't forget to consult your parents and your fiance's parents.
Narrow down the list until it meets your wedding size criteria. Select the main color palette for your wedding using online resources, wedding books, or magazines.
6). Begin Looking at Flower Suppliers
Whether you decide to use real flowers or silk ones, you'll need to start looking at where you can purchase your blooms.
Many floral wholesalers offer flowers for weddings in bulk and have websites where you can look at their offerings.
Get an idea of what types of flowers you'll want to use and then how many stems you'll need. Also, look at the ordering process to see when you should put your order and when your flowers will arrive.
7). Select Your Wedding Gown or Meet With Your Seamstress
If you're buying your gown from a bridal shop, select your gown and order it. If you are working with a sewist to create your gown, select a pattern and meet with your seamstress to determine when the dress will be finished.
Now you have a general idea of what you need to get done 10 to 12 months before your wedding. Keep on track for those first few months of wedding planning, and you'll be able to take care of most of the details without getting stressed. Stay tuned for Part Two of the Do-It-Yourself Wedding Planning Schedule.
8).6 Months Before Your Wedding
At this point, it's to start planning for your big day. This may seem like a long time away to start planning for it, but it's pivotal that you do so to be organized. You want to decide how the wedding will be paid for and work out all your expenses.
At this point, you will want to call your church and set up an appointment with the officiate. You will also want to consider pre-marriage counseling to decide if this is what you two should really be doing right now.
You will also want to decide how big of a wedding that you want and decide how much money you're willing to spend on it. Let's take a look at more attributes of your wedding schedule.
9).4 Months Before Your Wedding
At this point, you want to coordinate with your florist to decide on floral themes for your wedding. You will also want to check the details and requirements of your marriage license. You will need to bring this on the day you're getting married, so this is very important.
You will also want to order your invitations at this point and shop for the groom's attire. You can leave him out of this process, so keep this in mind.
10).2 Months Before Your Wedding
You will want to mail out your invitations and plan for the rehearsal dinner at the wedding checklist and timeline. If you have many out-of-town guests, you will want to plan for their lodging and accommodations. Make sure you find a stylist and hairdresser also at this point.
11). 1 Month Before Your Wedding
Get fitted for your wedding dress and have the groom-to-be get fitted for his wear also. Get your marriage license and make sure you have all of the wedding day accessories in order.
12). Your Wedding Day
On your special day, get your hair done, and allow 2 hours to get dressed in your attire. Make sure you bring the rings and your marriage license, and you are good to do. Most importantly, make sure you relax and take many deep breaths before it's time to get married.
13).Wedding Ceremony / Church
It is a good idea to get the priest or whoever is taking the service to give you a running order including songs and hymns and have these printed in order of service booklet for your guests.
Photo from upwalthambarns
14). Photographs
You should have your photographs taken after the service.
Sometimes the weather can interfere with these plans if you have them taken outside, but it is best to get them done before the reception.
It is also a good idea to put on a cocktail bar just before the reception to keep guests happy whilst you are away getting the photographs done.
15). Speeches
The speeches will normally take place after the dinner has been served and guests have finished their deserts.
First to speak would be the bride's father, who would traditionally speak about some fond memories of his daughter and introduce her to the groom's family.
The speech would then be rounded up with a toast to the happy couple. Next up would be the Groom to deliver some words and thank all the guests who have attended and special mention to his new wife.
The speech would be rounded off by thanking the bridesmaids. The best man would then be expected to deliver a light-hearted speech with some funny stories but without causing any offense.
This would also be the point to read out any messages from guests who were unable to attend the wedding—last but not least, a toast to the newlyweds before it is time to cut the cake.
16). Wedding Gifts for Guests
A wedding gift for the bride and groom should be a useful and practical gift. This gift should be useful around the house that can be used for many years and repeatedly.
It also should be something the bride and groom will cherish forever; this will ensure that they will hold on to it for a very long time and even possibly display it in their home and brag about it to their guests.
17). Dance
The evening celebrations begin with the first dance and the bride and groom taking to the floor to dance to their favorite song.
Traditionally the bride will then dance with her father, and the groom will dance with his mother, and the best man will then take to the floor with the chief bridesmaid.
18). Plan An Off-Season, Off-Time Wedding
Planning a low-cost wedding begins with the timing of your special day. Most weddings are planned between May and October, so by planning a wedding "off-season," you can dramatically lower the cost of your wedding.
Also, weddings scheduled before lunch typically make a low-cost wedding easier to achieve.
19). Get Friends And Family To Help
Consider enlisting the help of family and friends in making your wedding special and saving money.
Paying for a professional photographer eats up valuable funds and could be dispensed with if you have a photography enthusiast in your family who is willing to cover your wedding.
Decorations and food preparation are also elements of your wedding that family and friends can help out with. Your family can be a valuable asset when it comes to planning a low-cost wedding, and their involvement in your wedding will make the day that much more special.
20). Save On Wedding Attire
Other tips for saving money on your wedding include the wedding party's attire.
The bridal gown need not be purchased for thousands of dollars at a bridal salon.
Women's evening attire sold in department stores can make a suitable replacement for an expensive wedding gown and save you hundreds of dollars as well.
21). Cut The Guest List
A long guest list makes a low-cost wedding more difficult.
You can save money by cutting your guest list by utilizing a smaller site for the ceremony and reception and paying less for your reception catering costs.
Consider having a reception of light hors d'oeuvres instead of a three-course meal for your guests.
22). Print Your Own Wedding Invitations
In addition, printing your own wedding invitations is a cheaper alternative in most cases to paying a company to print them for you.
Printing companies charge high prices, and no one will know the difference if you print the invitations yourself on your office PC and printer.
23). Shop Around
Finally, shop around before you buy items necessary for your wedding.
Savings a few dollars here and there can add up to a big difference, and many dollars are saved simply by planning and using a little creativity and innovation.

24). Not Getting To Know Or Not Staying In Constant Contact With Your Vendors
Get to know your vendors personally; this will ensure quality service.
Call them every few months to make sure they still have your wedding scheduled in, and always call them first when you make changes that could affect them directly.
25). Wedding Decorations
With this in mind, a wedding checklist and timeline are important to choose decorations that complement the chosen venue.
For instance, gazebos always fit well into garden and beach weddings.
Bright colors are generally great for outdoor, summer, and daytime weddings, while warmer and softer colors are best for evening or winter.
You can also use your wedding scheme to guide you in selecting the colors to decorate the venue.
26). Forgetting About The Other Half Of We
Brides, this is mostly directed at you. Don't forget about your groom. This is his wedding too, and I'm pretty sure he'd like a say-so in the planning.
27). Not Taking A Break
Couples tend to forget that planning the wedding should be as much fun as the event itself, but if they don't give themselves a week or two off every few months, then they'll get stressed out and burned out, and they won't enjoy the day of the event as much.
Also, remember, giving yourself a break allows you to come back with some fresh ideas.
28). Forgetting Murphy's Law
If anything can go wrong, it will. Always have a backup plan for everything.
If you have an outdoor wedding, have a location arranged to go to if it rains.
Give someone you trust a list of your vendors and guests so they can contact them with the sudden changes.
Prepare for everything from the caterer dropping the cake to having a heel break.
29). Getting Hammered The Night Before
This is just a big no-no. No one wants to go to their own wedding with a hangover.
Having a drink or two at the dinner rehearsal the night before is fine, but having your bachelor party....just don't do it.
30). Wedding Video
Wedding videography is possibly one of the most challenging aspects of video production (getting the right exposure, framing, audio, etc.). There are no re-takes; the events occur around you in real-time, allowing only one chance to get the shot.
From Forestry Films
The standards have been increased over the last few years due to market forces or even the increasing competition levels. Whatever the reasons behind it, current wedding videographers have raised the creative bar to the limits and taken the simple wedding video into account in a completely different area.

31)Schedule Hair Appointments
One of the first things that you should do is schedule your hair appointments. This can't be left off the list. Even if you're planning on wearing a veil, you should still plan to get your hair done because it's your wedding day.
So do it for general purpose. This will be the biggest day of your life, so you want to act like it.
It's in your best interest to have your hairstylist come to your place of residence to do your hair. If this will cost you an additional fee, then go ahead and pay the fee.
The last thing you want to do is run around like a chicken with its head cut off. You need to be organized, and everything that you do on your wedding day should reflect it. Let's take a look at another element that should be on your wedding day schedule.
32) Allow Time for Dressing
Ideally, you want to set aside at least 2 hours for dressing. You want to make sure that your dress fits right on you and that your bridesmaids are looking good too.
The groom needs time to get dressed, and all of his men also need to be in order.
This is a two-way street here, to keep this in mind. Here's something else that should be on your wedding day schedule.
33) Bring Engagement Rings
How awkward is it to get married and to forget the wedding ring?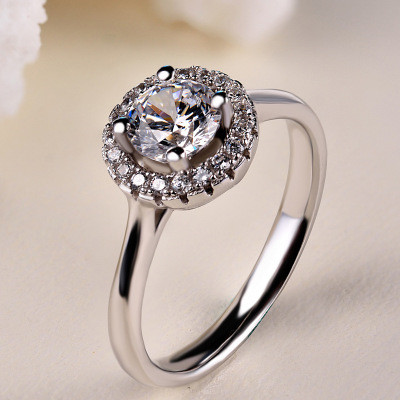 I've seen this happen on TV shows, but I've never seen it happen in real life - but I'm willing to bet that it has happened before. Don't forget the rings, or you will end up with a wedding that you will remember forever - and for the wrong reason.
34) Have The Marriage License Ready
Make sure you bring the marriage license to the wedding. This is something that not a lot of people consider, but you mustn't forget about it.
35). The Guys Should Pick Their Tuxes Up 2 Days BEFORE
NOT the day of the wedding! Be sure they try them on! We have seen many tuxes that do not fit. Try on the shirts too, have the personnel at the tux shop show them how the buttons and the cuff links work.
36). Hairdressers
Hairdressers have probably caused more brides to be late than any other thing I know.
Ensure your hairdresser knows when we need the photography to start, not the ceremony two hours later!
We recommend you have more than one hairdresser if you have several bridesmaids. A word of caution concerning your hairdo, some designs may be exquisite, but what will they look like in pictures? Long hair strands or curls covering your eyes can cast shadows on your face.
37). Make Sure The Florist Knows The Schedule Too!
The flowers need to be ready and available two hours before the ceremony.
The location of the ceremony should be decorated ahead of time, so the florist isn't arranging flowers on the altar when we need to start photography. Arrange for the flowers and decorations to be left up until the photography is done.
38). The Church Needs To Know The Schedule.
If the photography starts, for example, at 2:00 pm, the church will need to be open, air-conditioning turned on the way before this time.
The photographer will need time to set up equipment beforehand (20 minutes). The church also needs to know you need approximately 45 minutes after the ceremony to do portraits of the bridal party and family with the bride & groom.
The church staff should not be in the background, turning off the lights, cleaning, and taking down decorations while having portraits done at the alter.
39). It Is Recommended That The First Row Be Left Empty
The parents should be seated in the second row. If the area between the front row and the altar is spacious, it's OK for them to sit there. I have often noticed the parents cannot see anything because the bridal party is standing right in front of them.
Also, the photographer needs a place to kneel to photograph the processional coming down the aisle. If the parents are sitting in the front row, and the bridal party is standing in front of them, it does not leave any place for the photographer, who will be moving away from there when the bride arrives at the altar.
39). Train The Ushers!
I have seen ushers seat people in the front row that were not even family members!
I recommend that ushers be separate from groomsmen. The ushers need to be stationed at the door during the ceremony to seat late arriving guests quietly!
40). A Word About Children
We love children! Young children can be adorable in pictures. When a young child is the primary subject of our photography, we can spend the needed time to create some really precious memories.
Your wedding day may not be the correct time to do this. We have experienced a few two-year-olds who want to be in all the pictures, except those they are supposed to be in!
If you have very young children at your wedding party, we recommend an adult other than those in the bridal party supervise the children, and if they get cranky, take them away from the area where your portraits are being created.
41). Let The Limo Driver Know The Schedule, Both Before and After The Ceremony.
Make sure they don't schedule another job too soon after your ceremony.
Regardless of all the planning, there should be a little leeway in the schedule.
42). The DJ or Party Host Needs To Know The Schedule.
In the wedding checklist and timeline, the DJ needs to know if we are going outside to capture a sunset or other outdoor portraits during the reception.
43). Have A Backup Plan For An Outdoor Wedding In Case of Inclement Weather.
Outdoor weddings can be lovely, and we love to photograph them. Just one word of caution, beware of the harsh midday sun, casting harsh shadows on faces with dark circles under the eyes.
Natural light, especially late in the day, is often the most flattering for portraits. We also look for shady areas where the light is not too harsh.
44). Bridal Shoes.
Inexpensive pairs of bridal shoes should not be given a miss on the presumption; they cannot possibly be comfortable or have a classy appearance.
One can certainly find many bridal shoes with the looks of a designer pair because, in fact, these are inspired by the actual designer shoes.
The local bridal shops and departmental stores keep stocks of such inexpensive bridal shoes. Shoes designed by promising designers, having elegant looks with the nice fitting that give a cozy feeling to your feet, are kept at such stores.
Without writing them off, one should go and look for a pair or two which might catch your fancy.
The pairs found attractive are bound to be very easy on your pockets. Also, the variety available for selection would range from sandals, peep toes, slingbacks to pumps.
45). Booking A Banquet Hall
If you plan to celebrate your wedding reception at a banquet hall, booking the hall should be one of the first things on your list.
This is especially important if you plan to celebrate your wedding during the popular wedding months - April through August. Some places will require booking up to 12 months in advance.
46). Location
Setting a wedding date greatly depends on where a couple plans to get married.
For example, if a couple decides they would like to have a wedding in the park, it is obvious that having a wedding in the winter season is out of the question.
Just as a bride coordinates her bridal jewelry with the style of her wedding dress, she should also coordinate the location of her wedding with the appropriate season.
47). Work Schedule
Both the bride and groom must consider their work schedule before setting a wedding date. It is important to schedule the date around vacation time to allow for time off for the honeymoon.
The bride should consider her work schedule if she needs to take time off to shop for a bridal gown, bridal jewelry, decorations, bridesmaid's gifts, and all of the other wedding-related items that she will need.
48)Holidays/Events
It is unfair for couples to schedule their wedding during a major holiday or an important previously scheduled event.
A couple should not want to put their guests in a position to choose between attending a wedding and missing an important event. Doing so may prevent guests from attending the wedding.
49).Theme/Style
Most brides have a theme or style in mind for their special day. If this is the case, then the wedding date must coincide with the wedding theme. A beach-themed wedding is more appropriate for the summer months.
After all, a bride is not likely to wear a beach wedding dress, seashell bridal jewelry, and flip flops for a winter wedding.

Setting the date ranks high on the list among the many factors that a couple will have to think about when planning a wedding. Remember, choosing a wedding date totally depends on location, the couples' work schedule, holidays and special events, and the style or theme of the wedding.
50). When You Decided To Have A Destination Wedding
You probably did so with the understanding that not everyone would be able to make it. This is just how most destination weddings are. Many reasons come up. Money, distance to travel, or work all come into play.
51). Make Arrangements With A Destination Wedding Travel Agent
When you send the save the date cards, include the travel agents' information. If all of the reservations are made through one supplier, they will get the absolute best deal for all of you.
It may be cheaper to purchase a package or to go ala carte. A good travel professional will be able to do this for you.
52). Ask Your Attendants Only If It Won't Be A Financial Hardship For Them
It's customary for the bridal party to pay for their flight, wedding attire, and activities.
You should expect to pay for their hotel. If you have the means and want to do more, that would be nice. I'm sure it would be appreciated, but it isn't expected.
53). Be Sure To Set Up An Itinerary For The Stay
You should have some activities scheduled. I don't feel like you need to schedule every minute, though—plan for the rehearsal dinner, wedding, and post-wedding activities.
It's nice to plan an activity that is unique to the area. Leave plenty of time for everyone to go off on their own if they want. Also, be sure to plan some alone time for the couple. You can place a printed itinerary in with the guest bags. This will allow everyone to know what the schedule is.
54). Plan A Reception For When You Get Home
It doesn't need to be immediate, but you want to be sure to celebrate with all of your family and friends who couldn't make it to the wedding. They'll want to be able to congratulate you as well.
55). Destination Weddings Are An Incredible Adventure
If you use open communication, you should pull it all off without a hitch. Plan the destination wedding of your dreams, invite all of your loved ones and enjoy yourself!

56). Keep Your Guests From Being Hungry
The worst thing for guests at a wedding reception is to sit around starving the entire evening.
Even if you plan on having a full course meal for a sit-down dinner, If you are unsure about having a crazy bizarre dish for the meal, consider having it during cocktail hour.
People will be more intrigued to try something new and exotic if it's in a bite-size portion. Don't go too crazy; make sure other normal choices all of your guests will enjoy.
For example, you won't want to have a huge display of only sushi if only a few guests enjoy that. You'd be much better off having one serving of a popular sushi roll along with something else more popular such as crab balls.
57). Have An Exit Strategy In The Wedding Checklist And Timeline
If you really want your guests to enjoy themselves and have a good time, you may want to consider supplying them with some sort of transportation home.
Or another option, if your reception is in a hotel ballroom, reserve a block of hotel rooms for guests to stay in so they don't have to drive home slightly intoxicated.
This will ultimately give your guests the freedom to relax and enjoy the evening without worrying about who will drive home.
58). Choose A Fun Venue In The Wedding Checklist And Timeline
We know your budget will play a factor in which venue you choose, but if you can, consider picking an interesting reception venue that will be sure to wow your guests. Many exciting places that can also be your reception site are science and art museums or the local zoo or aquarium.
59). Choose The Seating Wisely
Nobody wants to be sat at a table where they don't know anyone. So to keep your guests from feeling terribly uncomfortable, try to keep your guests seated with people you know they will have a good time with.
Sometimes it's inevitable, but in those cases, sit that person at the table with your Aunt Kendra (she makes everyone feel like they've known her for years).
60). Keep A Time Limit On The Toasts
We all love to hear those few words of encouragement and warm-hearted wishes, but guests can only take that for so long.
Be sure to limit the number and length of toasts to only those who should be giving one.
Generally, these people are the maid of honor, the best man, and maybe the parents.
61). Lastly, Think Beyond The Wedding Cake
Of course, the wedding cake is one of the reception highlights in the wedding checklist and timeline, and many guests actually remark about that being their favorite part. But consider giving your sweet tooth-loving guests something more than just one slice of cake.
Wedding guests alike love getting any type of chocolates, cookies, or candies as favors, as opposed to plastic little trinkets they're going to do nothing with but throw in the trash.
So consider having chocolate-covered strawberries, truffles, cupcakes, or even a candy bar for your guests.
Dessert and candy bars have been becoming increasingly popular at weddings today, and it's because guests love favors they can eat.
62). Rain Gear
Spring weather is always unpredictable, so be sure that you don't let a spring shower ruin your wedding day.
If rain is in the forecast, be sure to round up plenty of giant golf umbrellas to keep the bridal party and the guests from getting soggy.
And don't forget a pair of Wellies in the wedding colors for the bride to wear on her way to the ceremony site!
63). Bridesmaid Gifts
These are the last-minute type of things that many a bride overlooks until it is almost too late. If you have not yet selected special bridesmaid gifts for your attendants, now is the time.
Popular choices for spring weddings include pearl bridesmaid jewelry, clutch purse, and custom-blended fragrances. If you have a ring bearer or a flower girl at your wedding, do not forget to pick up their accessories at this point in the planning wedding checklist and timeline.
While you are at it, grab a guest book and a coordinating pen too.
64). Wedding Favors
Floral theme wedding favors are always pretty for spring. How about a small box of chocolates in the shape of flowers? Or give your guests tiny pots of live pansies to take home and enjoy.
Packets of flower seeds are also great favors for spring receptions. If rain is likely on your wedding day, a cute favor idea would be frosted sugar cookies in the shape of umbrellas.
Favors with a cherry blossom theme are also very appropriate for spring.
65). Marriage License
If you remember only one thing when planning your wedding, this should be it! After all, without a marriage license, there can be no marriage. Every state has its own regulations about marriage licensing.
Some states have waiting periods, and most states also have expiration dates by which a license must be used to be valid, so the timing is critical.
If you are getting married in another state, keep in mind that you and your fiance will likely have to appear together in person to apply for the license; a pre-wedding road trip might be required.
66). Wedding Welcome Baskets
While not strictly a necessity, welcome baskets are a wonderful way to greet your guests as they arrive in town for your wedding.
You can be sure that your guests will appreciate having a basket of little goodies awaiting them when they check into their hotel.
Popular things to include in wedding welcome baskets are small bottles of wine, local foods, travel-size luxury toiletries, and the wedding weekend schedule of events.
This is one of those little extras that will make a great impression on your wedding guests.
67). Pop The Question! If a woman Says Yes, You're On Your Way To Wedded Bliss.
Announce your engagement on the wedding checklist and timeline. This can be done in a variety of ways. For example, a letterpress announcement card can be sent.
These can be sent 6 months to a year in advance.
You will need to review and finalize your guest list at this point. An alternative method is to use email or e-card to notify your friends and family of your engagement.
You probably already have the email addresses of most folks at this point.
68). Wedding Planner.
Decide if you are going to plan your own wedding or require the assistance of a wedding planner. There are many resources for wedding planners on the web.
If you decide to do it yourself, I recommend you find a checklist to cover all the details you will need to pull off your wedding to make it a complete success.
69). A Good Idea For A Wedding Centerpiece Is A Theme.
Think of what types of activities you and your fiance enjoy. For instance, if you enjoy gardening, you can develop your theme around flowers and fruits. Instead of buying real flowers, you can save money by buying silk wedding flowers.
These will last forever, and you can set them up ahead of time since you don't have to worry about them dying on you. This will be one less thing you'll have to worry about on your big day!
You can also create a beautiful fruit centerpiece. Try using real citrus fruits since they give off a delicious scent! Or, if you enjoy the beach, grab some starfishes, sand, etc., at a craft store and use them as your wedding centerpiece. You get the idea!
70). Decide How Many Guests Will Be Attending Your Event.
It will be important to get a list of how many guests are in the wedding checklist and timeline, from the in-laws of the guest, that they would like to attend in order of importance.
This can be done the save the date. Remember, some invitees can just be invited to the reception and not the wedding.
71). Hotel
Begin making hotel arrangements for your guest in the wedding checklist and timeline, and be sure to get a discount from the hotel for your party.
72). Start By Deciding How Much You Think You Can Afford To Spend On Your Wedding Jewelry.
You may be surprised to find that you can get some great items without having to spend a fortune.
If you are low on cash, skip the wedding jewelry that contains diamonds. You can always have them added or get new engagement rings at a later date. Instead, concentrate on the metal you wish to buy.
Do you have many choices like gold, stainless steel, white gold, sterling silver, or titanium? Just to name a few.
They all have different prices, and they can all make for great rings. Remember, some types can be sized, and some can not.
Go somewhere to get your wedding jewelry other than a retail discount store. They may have an affordable sterling silver necklace, bracelet, and earrings in the types of metals that you like. Still, you will not get the personal help you need when picking out the all-important wedding jewelry from jewelry stores near me.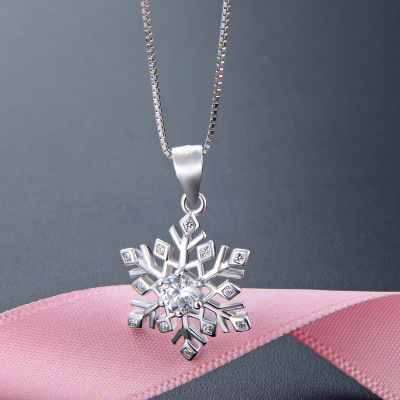 Sterling Silver Necklace With Pearl Decorate

Shop Now
You want to know that someone will help you pick out what you need with personal and undivided attention and that you can get some type of warranty on the rings.
Without this help, you could spend money on something that breaks or something that is just not right. This is an important purchase, so treat it as such.

73). Your Veil And/Or Wedding Hair Accessories Also Play A Part In Choosing Your Hairstyle.
Remember, they have to attach easily. Most importantly, they have to stay on your head. Your hairstyle should not interfere with that. You also have to consider your hair type.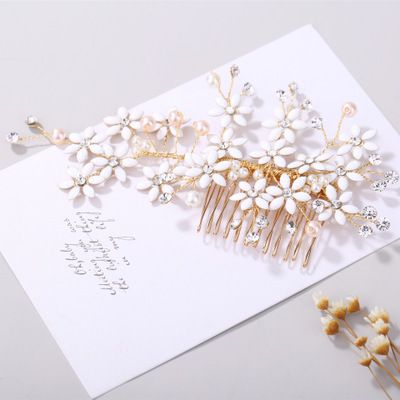 The Hot Sale Of Wedding Hair Combs Shop Now
For instance, if your hair is straight and fine, then hairpieces with wide-toothed combs will not stay in well.
You will need a fine comb. Choose a style l to withstand your wedding hair combs without getting all messed up in the process.
Read More;
How to Plan Your Wedding Planning, Checklists, and Budgets(Ultimate Guide )
---
---
---
---
---
Other news for Friday 16 October, 2020
---
View all news for Friday 16 October, 2020 on one page
---
---
---
News for Thursday 15 October, 2020
---
View all news for Thursday 15 October, 2020 on one page
---
---
---
Recent News
---
---
---