Thursday 22 October, 2020 |
---
Top Great 4 Wedding Ideas for Big Day(Keep Reading)
by Administrator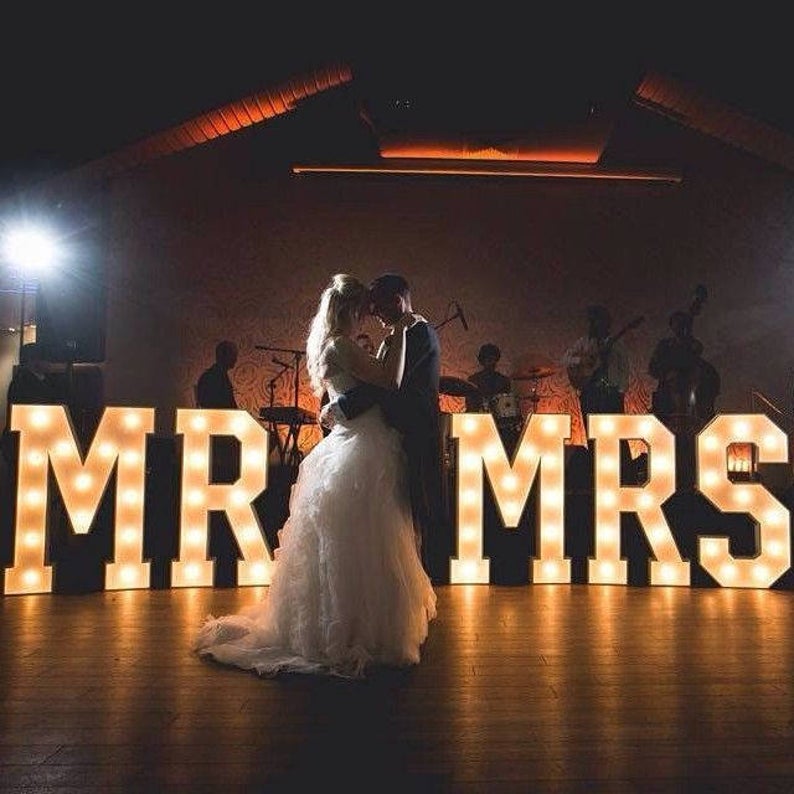 Weddings are momentous enough; a royal wedding has the world stopping at the mystique and pomp and ceremony.
Perhaps this is because conjecture must have its completion in the facts of the day.
Here show you some great tips for planning a royal wedding.
Let's start step by step;
Wedding Budget

Spring Wedding Outdoor Ideas

Summer Wedding Outdoors

Wedding Jewelry Choice
Top budget ideas to save on your wedding
Keeping an in-depth wedding budget is often overwhelming. There's such a lot to think about. so organize the knowledge into smaller categories to make a manageable and easy-to-use view of your wedding finances.
1). Wedding location. Your dream wedding doesn't have to be in an expensively decorated church or an overpriced country club!
Many couples have opted for an outdoor wedding at a park or on a sandy beach. A backyard wedding can be just as lovely with the proper decorating and at a fraction of the price!
2). Wedding planning. A professional wedding planner is out of the question if you are on a budget! Ultimate Guide to the Wedding Plan for Your Big Day
Instead, interview your family and married friends and ask them for tips and ideas. Also, ask them about the best part of their wedding and the worst part!
This may seem odd, but you will learn many things to avoid.
Many great wedding planning guides are filled with small-budget wedding ideas to help you plan your perfect day!
3). Photography. Every bride and groom want plenty of photos to remember their special day, yet a professional photographer can cost hundreds or even thousands of dollars!
Another option is to seek a photographer who is just starting the business. You can often get a discounted price if you allow the photographer to keep a duplicate set of your photos that he can use to advertise his business to future clients.
Do you have a family member or friend who enjoys Photography? You might ask them if they would take your pictures for you!
Another trick that many couples use - hand out disposable cameras to their guests during the ceremony and reception. Afterward, you can get the photos developed and post them online for everyone to enjoy.
4). Reception savings. A common tradition is a late afternoon wedding with an evening reception featuring a fancy dinner. A much less expensive option is to have a late morning or noon wedding, followed by a light brunch. None of the guests would expect a big dinner at noon!
5). Flowers. Did you know you can cut the cost of your flowers just by choosing a different type?
Often, in-season flowers are much less expensive than off-season flowers, which will have to be shipped from another country. Therefore, your local florist can help you choose the right flowers for your budget.
A wedding gift should be selected carefully; there is nothing worse than receiving a gift that has been inconsiderately chosen. Keep in mind the couple's likes and dislikes and consider their tastes.
It is wise to choose something that the couple will use or need and find a more personal gift cherished for years to come.
With so many stores and websites offering numerous wedding gift ideas, it is easy to spend a lot of money on something that will never be used, or worst, still end up in the couple's loft.
A gift should be chosen with care, and the giver should endeavor to select something different and unique. For example, if you are looking for personalized wedding gifts, you will be spoilt for choice. These days you can personalize just about anything from clothing to household items.
Spring Wedding Outdoor Ideas
Spring outdoors is one of the most picturesque wedding settings, whether it is a botanical garden, a park, or the backyard of a family member or friend.
♦Wedding favors
Wedding favors for your guests might be small potted herbs, several packets of flower seeds wrapped attractively, or small favor boxes of cookies in the shape of hearts, flowers, or butterflies.
They can then be transferred to the reception area for decorations and become wedding favors at the end of the day.
♦ Food
The Food you plan should reflect the fresh fruits, vegetables, and other things that remind them "new beginnings" season. A beautiful dessert table and your wedding cake make a sweet ending to a lovely day.
♦Wedding cake
Use lighter frosting such as cream cheese and candy pearls, and fresh fruit as part of the cake decorations.
Summer Wedding Outdoors
Summer outdoors is a prevalent time for weddings, and if you picked this season of the year, it is an excellent time for an outdoor wedding.
•Locations
There are many outdoor locations to pick from, such as a beach, lakeside, mountain top, garden, or backyard. These are also inexpensive venues that will help your wedding budget.
•Decorations
Here is a unique aisle decoration for a dramatic look. Get shepherd's hooks and sink them into the ground at each aisle chair.
You can then hang flower balls, crystals, beads, or a theme-related item from the hooks.
•Wedding Theme
The trend for summer weddings is 1 or 2 bold theme colors. Centerpieces could be as simple as various sized candles in theme colors placed on a reflective mirror or bunches of flowers in clear vases tied with a tulle bow.
•Wedding reception
Your wedding reception menu can include chicken, seafood, cold cuts, fresh fruits and vegetables, salads, dessert, and a wedding cake table. Remember that you need to plan the Food according to whether you will serve it outdoors or indoors.
•Wedding Locations
The fall outdoor wedding location depends on where you live. It would be lovely at a state park with the leaves in all their autumn colors.
A garden or yard abloom in all its fall finery, or you perhaps have a special place for you and your fiancé that is available.
Fall leaves in their beautiful jewel tones scattered along the aisle make a charming walkway for your groom. The aisle chairs draped with the same fall-colored satin ribbon or tulle would finish the picture.
•Wedding dinner
Depending on if you have a sit-down dinner or buffet, the Food you serve should reflect the fall and holiday choices of poultry, sausages, beef, and the abundant and beautiful veggies of the season.
The wedding cake could be a chocolate, carrot, or spice cake and decorated to reflect the beautiful fall colors.
Wedding Winter Locations
The locations for a winter wedding might be a home yard or garden; some churches have outside patio facilities that might work for you.
It really would depend on what area you live in and what is available outdoors.
Make plans to have outdoor heaters nearby if required to keep you and your guests comfortable.
►Wedding decorations
Your outdoor winter wedding is a chance to take advantage of the beautiful holiday decorations or winter white with touches of gold and silver.
The chairs might be decorated with white tulle bows and holly or gold or silver hearts. Small gold or silver bells would look very lovely, too.
These colors can be carried out in your reception decorations, including your favors for each guest.
►Wedding Food
The Food you plan to serve, whether it is indoors or outdoors, should be hearty and comfortable.
If a buffet, have a ham, a beef, and a turkey station, and serve pasta dishes, scalloped potatoes, and some great winter vegetables.
►Wedding cake
For winter, the wedding cake choices are many—white, chocolate, carrot, or spice with fillings to match the flavor. Ask the baker to taste the different flavors before choosing one.
These outdoor wedding ideas indicate that whatever date you set for your special wedding day is a beautiful time of the year.
It's lovely to use your favorite colors for your wedding, but you'll want to select colors that complement the ceremony and reception locations.
You won't want your bridesmaid dresses and decorations to clash with any carpeting or curtains.
When you're getting married, wedding color choices are often influenced: spring and summer brides tend to choose lighter colors than brides who say "I do" in the fall and winter.
Keep in mind the mood you want to create at your wedding.
Dark colors often symbolize elegance and formality, while bright colors imply that the event is fun and casual.
However, as you browse through our wedding color ideas, the most important thing to remember is that this is your wedding, and nothing is set in stone.
If you have your heart set on pastel bridesmaids' dresses, but you're getting married in the fall, make the right choice for you and not the choice dictated by unspoken rules.
Destination weddings are trendy, and they can work out well for this type of wedding. Caribbean islands, Mexican beaches, and Hawaii are always favorites.
If you want to keep it close to home, choose a favorite restaurant or bed and breakfast.
Many restaurants have rooms that they rent out for small parties, and bed and breakfast can provide the perfect ambiance for your wedding.

Wedding Jewelry Choice Ideas
Sterling silver necklace comes in various lengths, and each size complements different necklines of gowns. The Choker is a necklace from one to three strands and is perfect for a bateau neckline as the Choker may not be noticeable if a neckline exposes too much skin.
As with sterling silver earrings
There are also some considerations on which to choose. Brides with a rounder facial structure are appropriate to wear button earrings. A heart, for example, the faced bride is suitable to wear drop earrings, while a long face is perfect for squared earrings.
---
---
---
---
---
Other news for Thursday 22 October, 2020
---
View all news for Thursday 22 October, 2020 on one page
---
---
---
News for Wednesday 21 October, 2020
---
View all news for Wednesday 21 October, 2020 on one page
---
---
---
Recent News
---
---
---