Details
Product Description: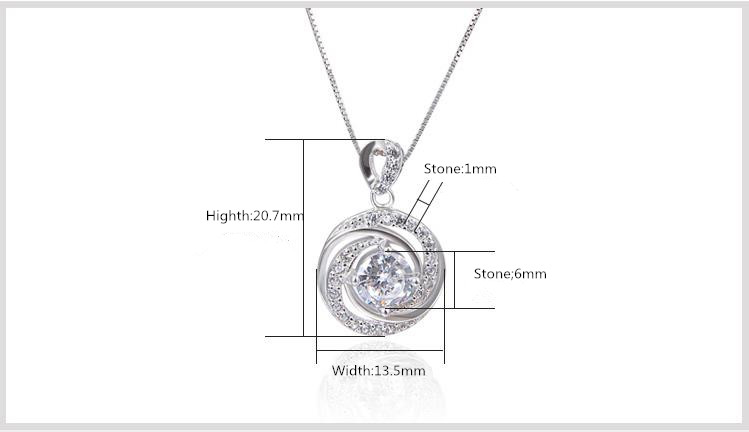 Charming Necklace,make you more attractive.

Package Included: 1 X Necklace

Size: 18inch

Material:Sterling Silver
Material Color:White
Tags
Reviews
---
Displaying 1 to 10 (of 10 reviews)
Claudius Maximus.
05/23/2018
I loved it. Bought for my Mother-in-law.. Hope she likes it. Its simply beautifu..
It's beautiful. My mother loved it. It's even prettier around her neck. Thank you guys
jessica randolph.
05/22/2018
This necklace is given to my mom on the mother's day, she really loves it. This is inexpensive, durable and beautiful necklace that my mom can wear every day
Sophia Herrera.
05/21/2018
I was a little hesitant to order jewelry online because you just never know what the quality will actually be like.
Sophia Herrera.
05/21/2018
I love this. Its so beautiful. My tree stays in place so I have no idea what everyone is talking about.
Very nice piece for my girl, she loved it, no problems at all I will use this seller in the future. Thank you
Stuart Gardner
03/11/2018
This was an excellent buy for the price. It was so beautiful and the picture does not so it justice.
Sebastien Reis
03/11/2018
I bought this thinking it would be a cute little Christmas gift for my 10 year old sister, boy was I surprised. The butterfly crystal was absolutely stunning in the light
This necklace is lightweight so comfortable to wear all day. Very pretty just like the picture.
I bought my niece this necklace and liked it so much that I bought one for myself. Simple elegance.
Displaying 1 to 10 (of 10 reviews)