Saturday 29 June, 2019 |
---
Top 10 Things Wear To Wedding In 2022(Ultimate Guide)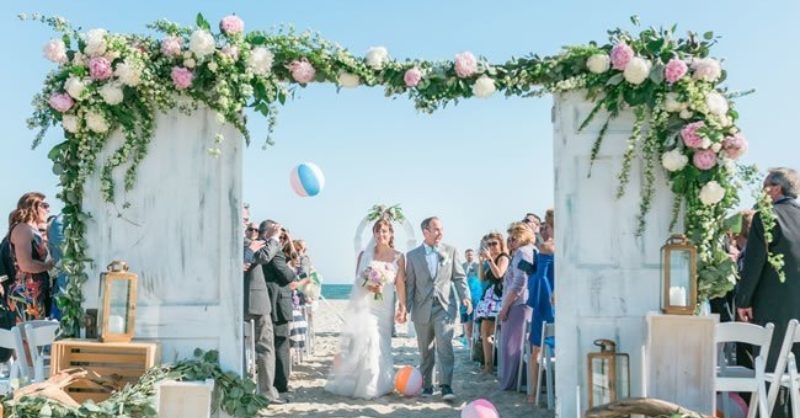 What you wear to your wedding at the beach may be similar to what you would wear if you were getting married elsewhere or different.
Your choice of wedding outfit and the outfit of your future spouse depends entirely on your tastes and preferred styles.
There are no set rules as the affair can range from extremely elegant and dressy to overly casual as you're on the beach.
The best part of owning your jewelry is that it can be worn again, remembering that day every time it is worn.
Let's break it down now.
1. Wedding Jewelry
There are plenty of sterling silver necklaces, rings, earrings, bracelets, and brooches. However, hairpins have a special place in wedding jewelry. They add sparkle and excitement to your wedding hairstyle, and what is more, you can add as many as you want.
Of all the wedding hair accessories, the hairpins are the most versatile.
Today they even come in beautifully sculpted shapes, although the classic designs are equally in demand.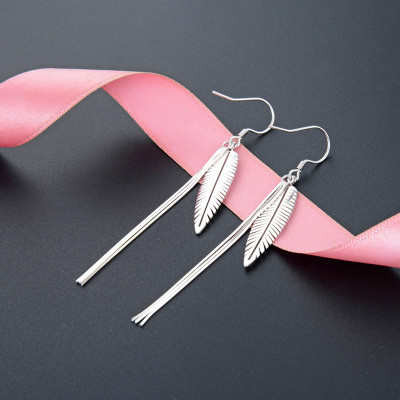 The Fashion Trend Heart Design 925 Sterling Silver Earrings
2. Wedding hair accessories
Hair accessories for the bride's attendants cannot be chosen until what the bride will be wearing has been decided. Bridal accessories must match the bride is wearing for a significant overall effect.
The bride may want to wear a single large flower to hold her veil in place, in which case the bridesmaid's accessories should also wear the same thing - only theirs will be in color rather than white.
They could also choose smaller flowers than the bride or have two or three smaller versions of the same flower.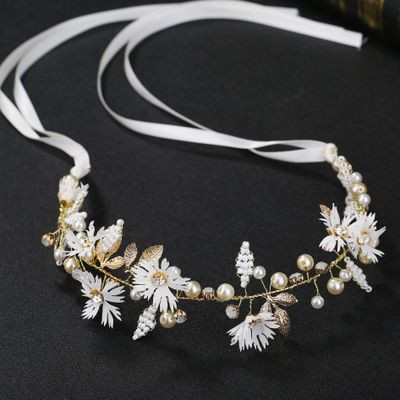 New Trend Of Wedding Hair Headband

3. Wedding Tiaras
A tall tiara is a perfect match for the bride wearing a ball gown as it offers a dramatic look. Full-length contemporary dresses can also be paired with tiaras, as long as their complexity and adornments are of similar style.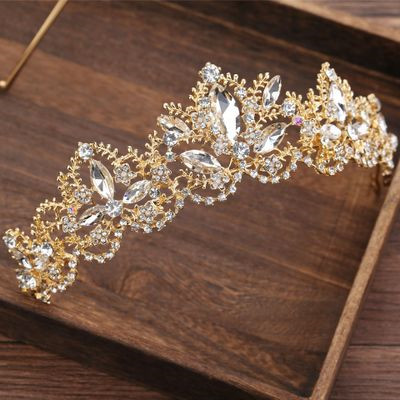 The Baroque Design Of Wedding Tiara For Bridal

Tiaras can be worn with up-dos and loose long and short hairstyles.
Wedding hair pins
The wedding hair pins are an essential accessory that makes your tresses look innovative.
The wedding pins have add-ons like beads, glass, and even small stones. The ideal wedding hairpin would be one with floral patterns on them. This will make you look elegant and serene.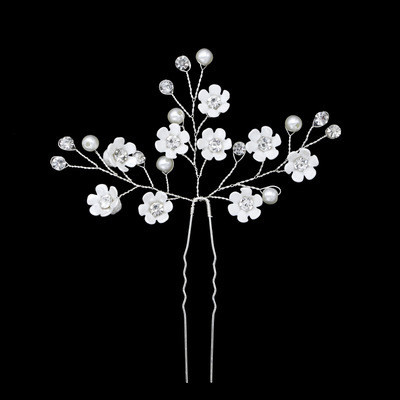 3 Piece Pearl Wedding Hair Pin
Wedding hair combs
The bridal hair combs have different styles and themes like butterflies and flowers.
These two themes are the most in-demand styles brides prefer to wear.
The hair clips and the hairpins also have endless styles that suit the bride's taste.
Most of the time, brides choose the design of these that compliments the gown and the hairstyle.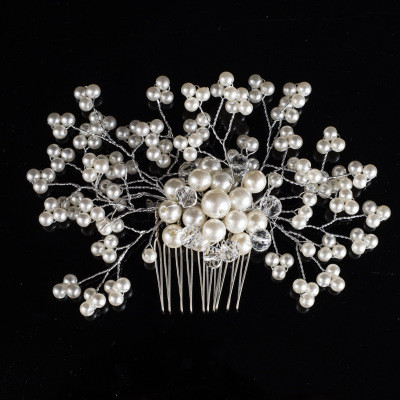 4. Bridal Headbands
Choose a wide one or a thin one. The retro look would demand a wider band and a new age look ask you to wear a narrow one. They should, of course, go well with your veil.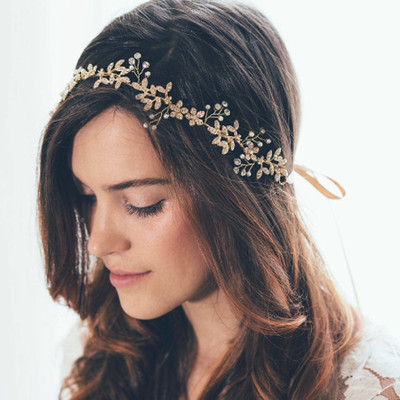 The Crystal Handmade Bridal Wedding Hair Headband
Many brides see the bridal purse as a part of the complete bridal outfit, like the shoes.
You wouldn't want to go through your wedding and reception without shoes, would you? Well, you want to have your matching clutch purse, too.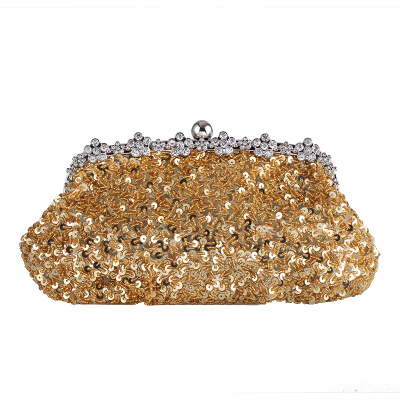 Pearl Clutches For Women Evening Bag
The bridal purse is traditionally coordinated with the shoes, complimenting the bridal gown. However, it would help if you were careful to ensure that the colors are either matching or complementary.
You don't want to wear a white wedding gown with ivory shoes and a bridal purse because against the white, the ivory will look dirty, and you don't want your bridal bag to stand out that way.8 Step To Choose You Need Evening Clutch Bags
What are the Wedding Colors
If you know the couple's colors for their wedding, you might decide to wear something that pairs well with those.
Generally, you don't want to exactly match the colors if you are not part of the wedding party.
However, a few shades lighter or darker than one of the colors or a simple pattern with one or more colors are both excellent choices.
6. Underwear;
Please think about the underwear you'll be wearing on the day as it will affect how comfortable your dress is and how it will look. A supportive bra is a must, and also consider investing in some good shapewear to help you achieve the perfect silhouette.
7. Shoes
Finding the perfect pair of wedding shoes doesn't have to be difficult, but you need to be innovative. So be careful when you are choosing this particular wedding accessory! Having the right pair of shoes can make a huge difference.
Sure, a pair of 4" heels might look nice with the dress and look cute on your feet, but when you are standing on your feet for hours on your wedding day, you might feel differently about them. You want to be able to focus on your groom, the guests, and the celebration, not on your feet.
8. Perfume
When selecting the perfume, you will wear on your wedding day, you want to choose something elegant and classy. That being said, you probably want to stay away from fruity and citrus perfumes. You can save those for your honeymoon. Citrus and fruity aromas are great for daytime outings and even in the evening in a tropical location, but not for a bride on her wedding day.
A perfume that smells like grapefruit and oranges may not smell so fruity after a long night of dancing.
You don't want to repel your new husband on the night of your wedding!
9. Bridal bouquet
Bridal bouquets can be either a single, long-stemmed flower tied with a colorful ribbon, a large bunch of many different flowers, or something in between.
Most brides say that choosing the flowers to go with the bouquet is a difficult decision to make. However, there is no such thing as the "right" or "wrong" bouquet. The only right bridal bouquet is whatever you want it to be.
You should go for it if you've always wanted a bridal bouquet of dazzling tropical Philippine flowers enhanced by glittering Swarovski crystals. A single red rose wrapped in lace would be just as stunning.
Wedding hairstyle
Choosing the right wedding hairstyle needs to reflect the bride's personality and how she likes to present herself. She should feel at her most beautiful on this particular day, so finding the right wedding hairstyle is an integral part of it. Women who have long hair have lots of choices of long wedding hairstyles.
10. Gloves
Gloves are unnecessary; most brides avoid veils and trains and wear a hat or have their hair pinned up, decorated, and styled with flowers.
Wedding Budget
You can start a severe search for vendors when you have your budget. For example, if you find something you have to have out of your Wedding accessories Cost, you need to go back to the budget and determine if you are willing to change anything.
Your choices are to find another cheaper vendor or item or reduce the budget for something else.
Sorry, you can't have absolutely everything at the highest prices unless you have unlimited funds. So that would not be a realistic budget!
Wedding Accessories
Wedding accessories include accessories for the bride, bridesmaid, flower girls, and other items like cake and wedding performances.
All these accessories for weddings play an essential role in making your wedding day the one you have dreamed about ever since childhood.
The accessories for the bride are naturally the most important among all the other accessories.
The star of any wedding day is the bride, and you, as a bride, must select the bridal accessories carefully to look unique.
Conclusion; On one of the most important days of your life, it is impossible to sit down and decide what you will wear.
Given this notion, it makes sense to prepare. Preparing helps you to stay in control of your feelings.
On the day the wedding arrives, you will have your plans. Things will go smoothly.
However, if you have not planned, you can rely on a few helpful tips on what to wear at a wedding.
---
by Administrator
---
---
---
---
News for Wednesday 19 June, 2019
---
View all news for Wednesday 19 June, 2019 on one page
---
---
---
Recent News
---
---
---