Monday 01 July, 2019 |
---
What Should People Wear To The Wedding Day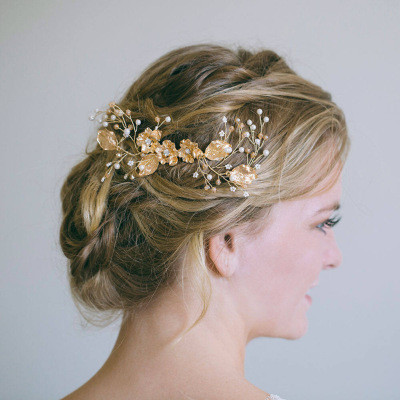 If you're getting married soon or have weddings to attend this season, you will have to consider wedding dress codes and what they mean.
One way to find out what kinds of clothing to wear to a wedding is to ask others, possibly the mother of the bride or the bridesmaids, what they think is appropriate. You could also ask other guests what they are wearing, or as a last resort, ask the bridal couple themselves what they would like you to wear.
You can use clues to find what is appropriate to wear to a wedding.
Here they are:
Wedding purse
Purses are thought to be very important during weddings. A bridal bag must be considered to include in her bridal ensemble. The same things for bridesmaids wearing fancy dresses also require complementing handbags. Top 8 Steps To Choose You Need Evening Clutch Bags For Outfit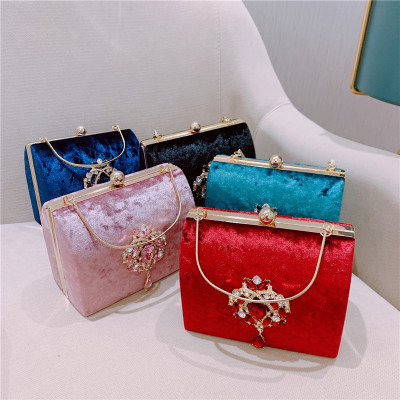 The bride must select such accessories with beautiful fabrics, beading or jewels, or a unique handle that matches wedding purses' wedding outfits. And since bags can make bridesmaids' gifts, each must be chosen according to the type and colors of the dresses.
Jewelry
Jewelry is an item of personal adornment, such as a necklace, ring, brooch, or bracelet, worn by an individual. It is usually made from precious metals, but maybe from any other material, and may be appreciated because of geometric, symbolic, artistic, or different patterns.
A wedding ring is one piece of jewelry that one can not do without at a marriage. You may choose to have a simple wedding band. Stone studded wedding bands also look gorgeous and elegant. You can even opt for a ring made of gold and silver.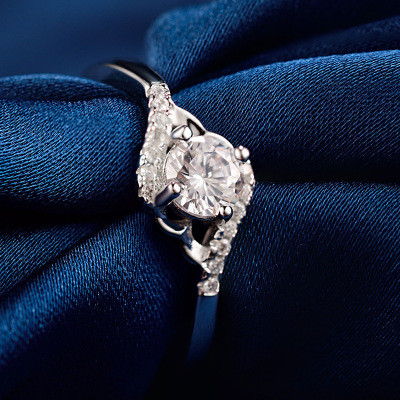 Necklace sets: A sterling silver necklace piece can also be the appropriate choice for your wedding. A stone-studded necklace may be complemented with a pair of sparkling earrings. Just make sure the rocks are not opaque. You can also choose silver necklaces studded with light blue stones. A hint of blue will complete the bride's look.
Bracelets: A chain bracelet with stones set on it is perfect for a wedding. You can also opt for silver bangles or cuffs. Many kinds of sterling silver bracelets and cuffs are widely available.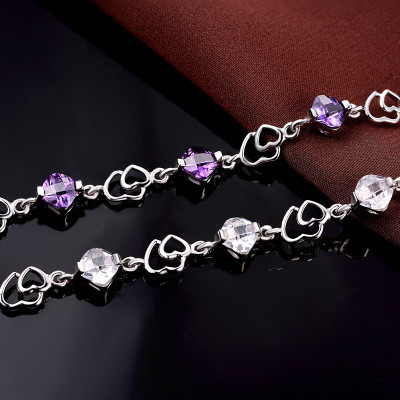 Buying and storing sterling silver jewelry
If you decide to adorn yourself with bridal jewelry made of sterling silver, you have ample to choose from. There are several online stores where sterling silver jewelry is available. While purchasing silver jewelry, you should look out for the "925" or "Sterling" or "Ster" marks that indicate the purity of the metal used in the jewelry. Also, find out about the free shipping options, quality of service, and store delivery process before making your purchases.
Silver stays best if you wear them all the time. The metal tends to sparkle if it stays in contact with the skin. Avoid wearing the jewelry to the beach as the saltwater spoils the silver. It would help store your silver away from other jewels so that your precious silver bridal jewelry does not get scratched.
Women these days are pretty fond of wearing all sorts of fashionable hairpieces to a variety of anticipated social functions. The most popular of these hairpieces are the ones that have a plumed feather on them.
Elegant Headbands.
Wedding Headbands can come in various styles to give off different looks. Choose between wide, skinny, colored, or classic white, with miniature flowers sewn on - the choice is limitless.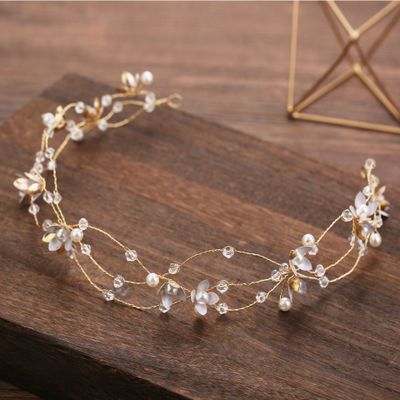 Wedding hairpins
Wedding hair pins are now available in plenty of exciting styles. These pins can be decorated on your head and are available for every hair length. You can get some beautiful nails to put across your bun, which will make you look like an actual princess on t day. These are available in plenty of bejeweled styles and can even be made to match every color.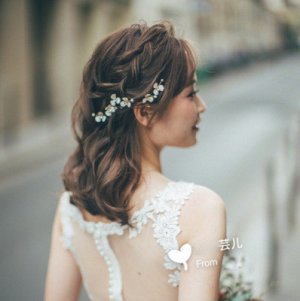 Wedding hair clips
Bridal hair clips and pins are some of the preferred wedding hair accessories. You might use them to adorn a classy bun or straight cascading locks.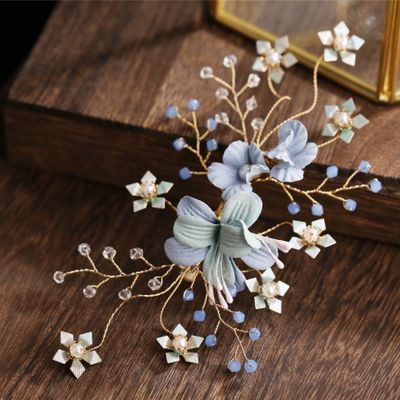 These clips and pins are accessible in a variety of sizes and shapes. For example, you could choose from large clips and little and diminutive ones that go specifically well with loose hair. Swarovski encrusted hairpins are your perfect bet if you want your hair accessory to look blingy and stylish.
Short cocktail dress
For an evening wedding, a woman should wear a short cocktail dress or a dressy suit in darker colors. Avoid sequins unless it is to a black-tie event. A man should wear a dark suit unless for a casual wedding, then refer to daytime wedding attire.
For black-tie optional, the woman's dress will become floor-length, and the man may choose a dark suit or a tuxedo. Wear a formal, floor-length gown with traditional jewelry and accessories for a strictly black tie. The only option for a man at a black-tie event is a tuxedo.

There are several things you should never wear to a wedding. First, don't wear all white unless you are the bride. Don't wear all black to a daytime wedding. Fourth, don't wear anything sexy or revealing. Don't wear anything torn or dirty. And possibly the most important rule of wedding attire: never wear anything that will upstage the bride.
Budget;
If you are planning for your wedding on a tight budget, you will probably want to go for some budget options when purchasing your wedding accessories.
In terms of material, you can go for a cheap item in this case. This will undoubtedly help you to save a lot of money! However, if you can afford it, it is still suggested that you purchase accessories that both you and your fiance love.
---
by Administrator
---
---
---
---
News for Saturday 29 June, 2019
---
View all news for Saturday 29 June, 2019 on one page
---
---
---
Recent News
---
---
---