Monday 08 July, 2019 |
---
These Awesome Wedding Ideas Should To Know For Big Day(Keep Reading)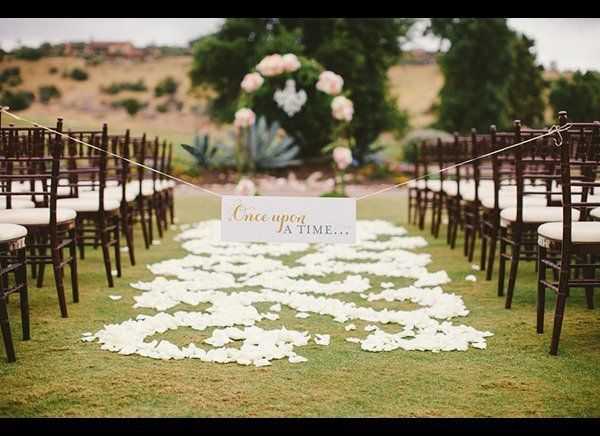 Weddings are not one-size-fits-all, and there are plenty of unique wedding ideas that you can consider if your ultimate goal is a truly memorable experience for everyone who attends your wedding.
As your wedding day approaches, you'll need to make plenty of decisions about the necessary details, and if you're starting to feel stressed out... don't! Whether you're trying to decide between an elaborate celebration or an intimate gathering, and an indoor wedding or an outdoor wedding, you can easily plan the wedding of your dreams with far less effort than you can imagine.

Wedding Color Ideas
Now that you're engaged, wedding color ideas are probably popping into your head each and every time you see a color you like! The colors you choose for your wedding will help set the mood for the entire event, so it's important to take a few things into consideration.
It's perfectly fine to use your favorite colors for your wedding, but you'll also want to select colors that complement both the wedding ceremony and reception locations. You won't want your bridesmaid dresses and decorations to clash with any carpeting or curtains. Wedding color choices are often influenced by the season in which you're getting married: spring and summer brides tend to choose lighter color schemes than brides who say "I do" in the fall and winter. One other thing to keep in mind is the mood you want to create at your wedding. Dark colors often symbolize elegance and formality while bright colors can imply that the event is fun and casual.
Holiday Wedding Theme Ideas
Trying to choose the ideal wedding date? Many couples are now considering wedding theme ideas that revolve around particular holidays for several different reasons. Some people love Halloween so much that they want to have a Halloween wedding, while others have several out-of-town relatives that come to visit for certain holidays each year. Maybe you simply want a wedding anniversary date that's easy to remember! Whatever the reason behind your decision, getting married on a holiday - or close to a holiday - is a trend that's growing in popularity.
An important thing to keep in mind when planning a holiday wedding is whether or not people will be able to attend the celebration. Most people spend Halloween and St. Patrick's Day at home, but Thanksgiving, Christmas and New Year's are holidays that cause many people to travel. Before deciding on a final wedding date, you should ask your family and friends whether or not they'd come to your wedding if you get married on a holiday. You may have family members coming to town, but your friends may be leaving town to visit their own relatives.
Flowers and Photography Ideas
Typically the flowers that are used for beach themed weddings are big, bright, and sunny, such as daisies, geraniums, carnations, roses and lilies. Most brides planning a beach themed wedding choose flowers in vibrant shades of pink, orange, yellow, blue, green, white or purple, but you could also opt for subtler hues.
In fact, instead of using flowers, why not use seashells? Nothing quite says "beach wedding" like a bouquet of tan and white colored seashells, or seashell themed centerpieces.

When you think of the beach, you almost always think of sand, and this can be used in both your flowers and photography. Nothing catches the drama and special feeling of a beach themed wedding quite like pictures taken in black and white or sepia-toned. Not only is this reminiscent of the sand on the beach, it also makes for some interesting, lovely pictures!

Beach Themed Favors and Decorations Ideas
You can't have a beach wedding without seashells, starfish, sand, or candles. One great idea for beach wedding decorations is filling a round glass vase or small bowl about a quarter full of sand, placing a votive candle atop the sand, and strategically placing some seashells and starfish around the candle. This not only makes a lovely, decorative centerpiece but could also be used as a beach wedding favor.
Best Budget Wedding Ideas;
Avoid the High Season: The majority of wedding events occur between the months of May- October. Having a ceremony in these months does not bode well for your budget. To avoid the high season, the best idea would be to get married in low- season months, such as December - March. Wedding vendors also have fewer bookings in these months so you will definitely get a better rate for their services. Remember to try to negotiate (not bully!) for the best cost for your budget. This is a cheap idea that will not hurt your pockets!
Below are a few tips for finding a piece are relatively cheap prices.
Consider Buying good quality jewelry at affordable on cosyjewelry.
Cosyjewelry has whatever you can think of in terms of wedding jewelry. There is numerous inexpensive wedding jewelry available. Different wedding jewelry is constantly being listed. Available on cosyjewelry are many inexpensive accessories to choose from.

Tips On Buying Cheap Marriage Rings
Among hundreds of options, you can easily find the one fit your budget. Here are some ready tips to shop for one.

Pick The Metal First
Platinum is the metal of choice for many brides at the moment, but it's also the most expensive of all the jewelry metals - almost twice the price of gold. If you are after a silver look, why not try white gold? You get the durability of gold, with the look of platinum but at half the price. White gold wedding rings are gaining in popularity. Titanium wedding band are also very cheap, ultra light and very hardwearing, making them another perfect solution for a low budget. For really cheap rings, silver is the way to go. What Kind of Best Engagement Ring for Yourself or Lover In 2019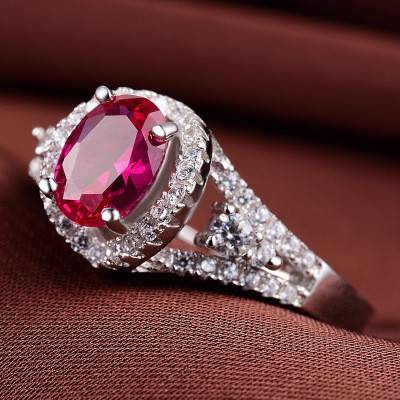 925 Sterling Silver Engagement Rings $30

Shop Now

Find the cheap sterling silver bracelet
You look for tips and tricks online. There are useful discussion boards and forums that talk about what women like in terms of jewelry. Thus, by making use of those tips, you can easily make the most amazing gift for your sweetheart. Cheap sterling silver bracelets can be amazing choices because they're so varied. Online you find such types of accessories with flowers, hearts, dolphins and numerous other shapes. Make your spouse happy and buy her an appealing piece of accessory to have and enjoy for years.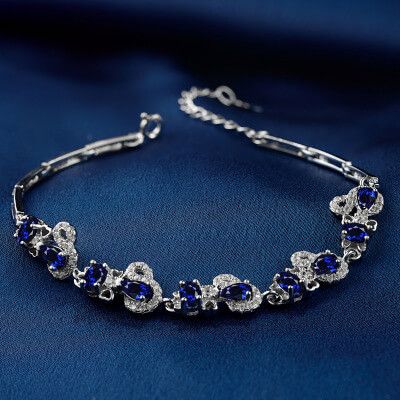 Clover Design 925 Sterling Silver Bracelet $45

Shop Now
How to find cheap necklace online
On the web, you'll find plenty of trusted websites that sell quality and affordable accessories. If you're lucky sometimes you might even get discounts and free shipping. It's really amazing to have a chance and buy something nice for yourself without having to spend an entire salary for a simple necklace. Therefore, you have solutions and you just have to know where to search.5 Ways to Choose Sterling Silver Necklace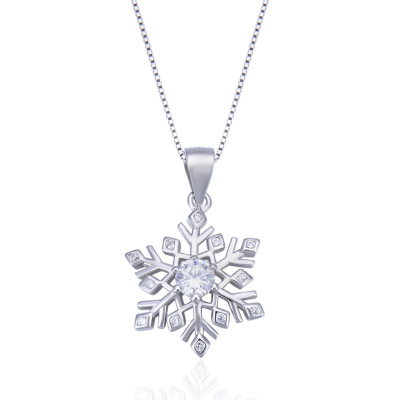 Sterling Silver Necklace With Pearl Decorate $32.69

Shop Now
Usually, the best online stores appear in the very first pages of search engines. Some pages are sponsored so you can rest assured that they're reliable and that they offer genuine but cheap sterling silver necklaces.
Buying Cheap Earrings
If you don't have time to make your own cheap earrings you can buy them. Here you need to research and find good quality stores selling the sterling silver earrings at least prices. The good side is that there are a number of places where you can get the earrings from.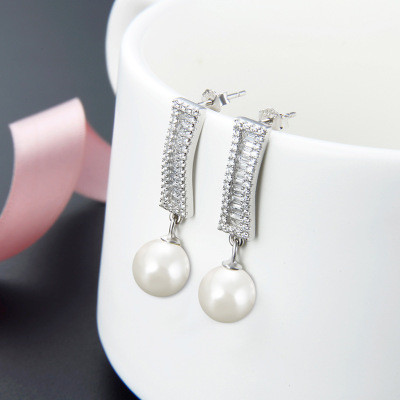 The Popular Of Star Design 925 Sterling Silver Earrings $18.59

Shop Now
Common places include dollar stores, accessory stores, department stores, and some jewelry stores. When buying the earrings you should be very cautious about their quality. Before you part with your money, you should take a look and feel the earrings so that you can determine their quality.What's the Best Sterling Silver Earring Match Your Dress in 2019

Find Cheap Wedding Hair Accessories

Hair Combs and Pins
If you're on a budget, you can opt for hair combs, hair pins or clips. These bridal headpieces are inexpensive yet elegant. These combs come in many styles, but flower and butterfly themes are fashionable.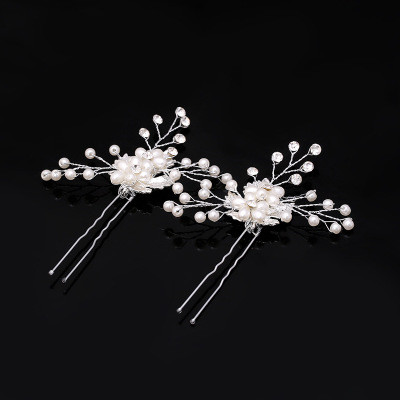 3 Piece Pearl Bridal Wedding Hair Pin $15.89

Shop Now

Buy cheap Bridal Tiaras and Other Wedding Accessories
For traditional weddings, the bridal tiara is indispensable. These headpieces are typically adorned with diamonds, crystals or rhinestones. Keep in mind that if you don tiaras, you should not wear pins, and vice versa.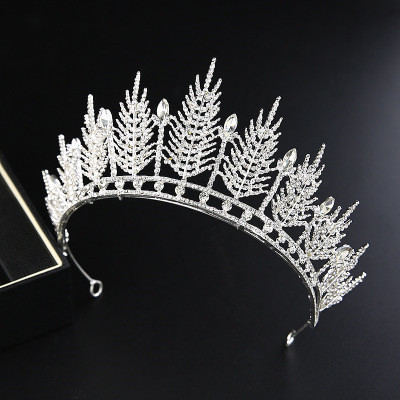 The Sweetie Design Bridal Hair Crown $38.69

Shop Now

If you're wearing pearl jewelry, daisy hair spirals are recommended. There are also bridal hair combs that are adorned with precious stones or pearls. Other options include crystal hair sticks and crystal hair vines. These crystal vines can be donned like a hair band or set in a ponytail.Powerful Reason for choose Wedding Headbands on Big Day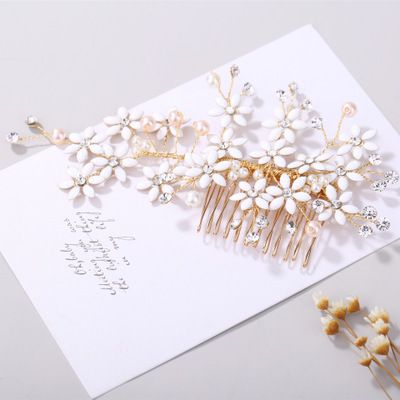 The Hot Sale Of Wedding Hair Combs $22.00

Shop Now
Find great cheap purse online
Online commerce sites like luxurysmallbag is a great place to check for amazing deals because you can deal directly with people or businesses who want to get their item or items moved along quickly. many people will see the cheap clutch purses you desire.20 Elegant Evening Clutches And Purse For Budget In 2019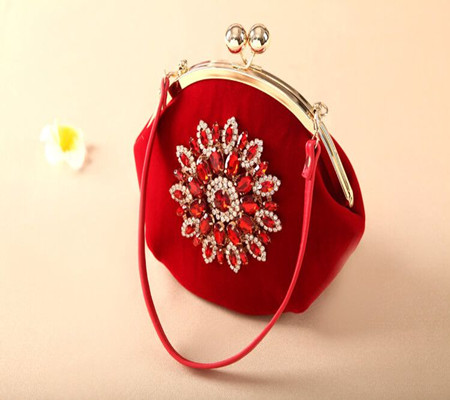 The Fashion Wedding Party Evening Bag $38.40

Shop Now

Cheap Wedding favors as your Centerpiece:
A great idea is to incorporate cheap favors as a centerpiece. This way, you can cut cost on the number of flowers and accessories that you may order. A great, but cheap idea would be to order chocolate kisses ( in your wedding colors) and place them in a beautiful vase that your guests can admire and eat! Votive candles with your ceremony date and colors is also a beautiful and cheap wedding idea that will cut costs!
Cheap Wedding Venues
Most Reception halls charge their highest fees on weddings held on Friday- Saturday. For cheap wedding venues options, try having your event on a holiday that happens to fall on a weekday or have your wedding on a Sunday or Monday. These dates will likely guarantee a bargain for your wedding budget.
Inexpensive Wedding Cake
Who can afford an elaborate, overpriced wedding cake? To have a really inexpensive wedding cake, you can have a small wedding cake on top and a faux bottom for the lower two tiers of the wedding cake. A sheet cake may be served for the guests. This is a cheap idea that will not make a dent in your wedding accessories cost budget!
Affordable Wedding Flower
OK, so you've decided that you want flowers for your event. How to find affordable wedding flowers fit for your budget? Find out what's currently in season and use more green plants in your blooms. Also, use flowers that the florists always have in stock. Carnations, Baby breaths, Roses and Lily's are always in stock and are great, cheap wedding ideas for your decor. For a church wedding, I would rather have flowers at the reception; add pillar candles in a clear glass hurricane lamps down the aisle for a serene and romantic atmosphere.
Discount Wedding Dresses
Most brides dream of a Vera Wang or Justin Alexander dress but if your are on a tight budget, that will not be possible. A great idea for discount wedding dresses would be to check out the sample sales and outlet stores for sales prices! If the dress is a tad bit big, you can always have a seamstress make adjustments. Another idea? Pick a Bridesmaid dress! Find out what color the bridesmaid dress comes in and order it in white. Voila! You now have a wedding dress that you got on a discount!
You could hire a good planner to give you advice on how to cut down your wedding budget. There are also many other wedding ideas on a budget you could settle for to cut down your expenses. Such include avoiding expensive wines and beers, music DJs, custom gowns and cakes and similar things. Get simple good music that will suit your occasion. I hope you liked the tips but there are far more fantastic ideas you need to know.
---
by Administrator
---
---
---
---
News for Wednesday 03 July, 2019
---
View all news for Wednesday 03 July, 2019 on one page
---
---
---
Recent News
---
---
---