Tuesday 16 July, 2019 |
---
These Woman Summer Fashion Collections For Outfit Any Occasions(2019 )
Every year, That lightness is displayed in Summer dresses with ruffles and flowy dresses. Pastels, sterling silver jewelry, clutch purse, brights, florals and whites herald these warmer, brighter months.
Take the cue from this season's shows. The models' makeup is exactly what goes best with the outfit, though the looks maybe a little too dramatic for the regular woman. Tone down the runway portrayal and you've got the perfect image for the season.

Purchasing new fashion jewelry and other fashion accessories for your collection is an inexpensive and fun way to revamp your wardrobe for Summer 2019. It is great to know that there are some fabulous, fashion-forward, jewelry trends that can take a basic maxi dress.
15 Essentials Woman Item for Going-Out Occasion (Worth Collection)
The following are fabulous summer woman collection for you this year:
1.SKIRTS - Skirts that are in this summer for 2019 are of different lengths and sizes. They are mostly shorter than the usual skirts people wear the rest of the year.
2.SHORTS - Shorts had their fame since last year and this fame is still here to stay. Sizes and lengths go from very short to thigh-high, in leopard prints or pin-stripes and from sporty to elegant in design and look.
3.DRESSES - The silhouette effect does not lose its fame during summer. Playful, romantic or futuristic design for females is good for summer 2019.
4.SHOES - Choosing the proper shoes for the right season is also important. You would not want to wear boots when going to the beach. Wearing heels during summer is okay. High Heels are great to pair with shorts which give you that sexy and feminine look. Clogs, platforms and pumps give women wearing gowns that down-to-earth look.
5.JEWELRY - Necklaces, earrings, bangles and bracelets should be used with caution. You should try to find jewelry that best fits your outfit. Another thing to take note is, as much as possible, try to avoid wearing expensive jewelry when going to the beach. Chances are, you might lose them or someone might snatch or steal them from you.
Fashion Necklaces: Glass beads and natural stones are making up some fantastic summer necklaces this season. A sterling silver necklace can bring a lot of attention to a shirt, as well as blend a complete outfit together. It is common to choose necklace bead colors that match a shirt, skirt or pants, but also match jewelry to your natural features. A piece of jewelry can bring the colors out in your eyes, skin tones and hair. So, be sure to consider all elements when making your purchase.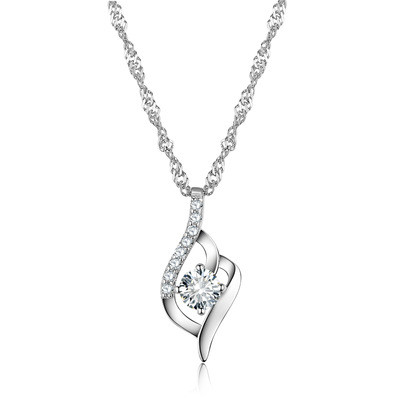 The Snowflakes Design 925 Sterling Silver Necklace
6.JACKETS AND BLAZERS - Jackets and blazers are also great to wear this summer for fashion, but wearing them would make you feel uncomfortable because of the warm weather.
Handbags: This type of accessory has been around for ages, but is ever-changing in the world of fashion. From the evening purse to the strappy shoulder bag, the evolving characteristics of this accessory can immensely alter an outfit. This summer, leather handbags can dress up a casual outfit, or turn a dress into casual summer attire. Try to stick to solid colors when your outfit is busy. Choosing a clutches that highlights the color least used in your outfit can make all colors pop. How To Select Clutch Purse Match Your Style For Occasion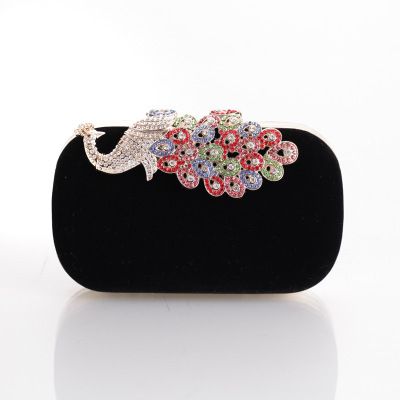 7. Belts: Big and chunky belts have been gaining popularity; especially those with brass or vintage metals stitched into them. Belts are no longer just a means to hold up your denim, but instead, strap loosely around your waist as an additional accessory. Play with varieties of widths and textures. A simple belt may tone down a loud outfit, while a belt with more edge may blend nicely with a simple blouse.
8.Fragrances: Most forget that fragrance, perfume or cologne, is an accessory. The bohemian look may require a musk, oil or patchouli fragrance. A night on the town may gear you toward something more crisp and floral. There is a distinct difference between a good fragrance and a bad fragrance. Your local or online boutique can provide some amazing scents, without stretching your wallet.
Woman fashion accessories are such a powerful arsenal in creating your own unique style. Start looking at each accessory you have as to how to can create different variations. Also, when purchasing new accessories, concern yourself with how many different ways you'll be able to wear the accessory and whether the item or items will complement other wardrobe items you already own. Don't become a slave to the seasonal must-have's.
Conclusion; When accessorizing, always make the choices your own. Although fashions come and go, pieces you choose can be mix and match, always. Accessorize to your personality, modeling the hip new trends of fashion.
---
by Administrator
---
---
---
---
News for Saturday 13 July, 2019
---
View all news for Saturday 13 July, 2019 on one page
---
---
---
Recent News
---
---
---