Friday 19 July, 2019 |
---
Ultimate Guide;How To Decoration Your Wedding On Budget(Worth Collection)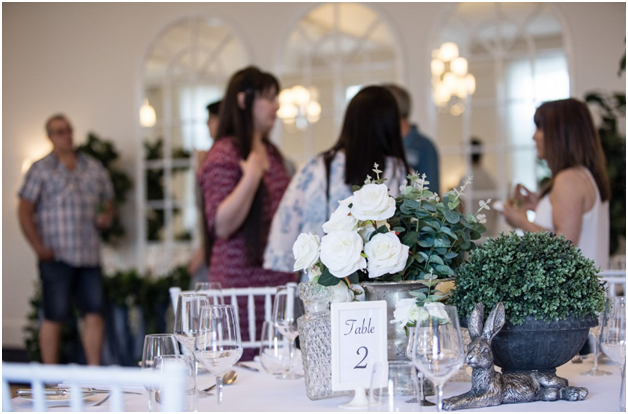 Today, The bridal is not only care for their wearing decoration, such as wedding gowns, veils, wedding tiaras, gloves, clutch purses, ring-bearer pillows, cake toppers, and party favors. And at weddings, you'll notice that pearls have become essential jewelry for both the bride and bridesmaids.
Besides above, the wedding decoration is very important;
What remains common among the beautiful ceremonies is a careful selection of decor.
Decoration requires a consideration of all minute details, along with the cost of decor. Obviously, selecting cheap decor is important considering the one time use and hit on a budget the decor may cause. Decor includes several aspects.
Location; Choosing the cheap decor as per the location - for instance, beachside locations should be decorated differently from the mansions and from the garden locations.
Wedding theme; Choosing the cheap decor as per the wedding theme - The colors, styles and shapes of favors, candles, candleholders and all the other decorative accessories should match with the chosen theme for the wedding ceremony.
Table decoration is quite an important purse. The decor chosen for the table includes a number of items, such as table centerpieces, cutlery, bottle openers, corkscrews, candles, and even flowers. You can actually unleash your creativity and imagination in the table decoration. This is bound to add an extra dimension of vivid beauty to the entire ceremony.
Flower; It's a traditional part of your table decorations. You may have a florist create arrangements with live flowers, the reception facility may provide certain flowers or you can create your own floral arrangements with real or silk flowers and a bit of creativity.
Choose attractive vases that won't overwhelm your tables or block the view for your guests. Create interested by using square vases in various sizes. Fill the vases with water and add polymer pearls that expand into attractive spheres in colors such as pink sapphire blue, aqua, clear and black to match the theme of your wedding. You can even use water and pearls with silk flower arrangements to create a "live" effect. After the reception, these flowers become lasting keepsakes for you and your guests.
Table centerpieces:It add life to your tables without distracting your guests from talking or the activities during the wedding reception. Your wedding reception table decorations should be attractive and functional. Consider place plates in the center of each table that spells out "L-O-V-E" and fills them with mints, candies, chocolates and nuts. To really give your guests a special treat, set up a heart-shaped fondue maker in the middle of every table so guests can dip strawberries in melted chocolate.
Add colorful shells, rocks or candies to the center of each wedding reception table in clear, glass cylinders. Turn a simple cylinder into something fabulous with colorful fillers and ribbon accents. If you have a country themed wedding, you can use a glass container shaped like a western boot to hold goodies in the middle of every table.
Finally, the favors to the guests are also attractive wedding decorations. From silver-plated wine stoppers to a small frame featuring a photo of the happy couple, favors are table decorations as well as tokens of thanks.

Wedding Decoration Budget
First;When you are face to face with your wedding decorators, you should be honest about the budget you intend to allot for the decorations. This will help the decorator to choose certain supplies that are matched to your desired theme at a cost that is also coordinated with your financial dreams.
Secondly;Do not soar high on expectations about wedding themes that are way beyond your budget, but if you get really lucky, you may get a wedding decorator who is truly gifted and resourceful enough to create your imagined wedding at a low cost.
Thirdly;Decorations need not be so pricey and expensive. If the wedding decorator is really good, he will come up with the necessary materials that are reflections of good taste yet are cheap and affordable. Plain cloth may seem dull and lifeless if laid folded and flat on a table, but a good decorator can utilize his or her artistic talents to drape this piece of cloth on a chair or a wall post or hang it in the ceiling and create an exquisite design. Do not choose a wedding decorator if all he or she could come up are ideas incorporating only expensive materials. A good and commendable decorator is one who knows which areas need more money to be spent on and which areas do not.
The Fourth;The cost of a wedding decorator may be based on an hourly rate or it could be a standard set fee or a percentage of the total cost for the wedding decorations. It is advisable that when asking for quotations, require that this quote include all major and even small expenses or charges. It should take account of goods and services tax, delivery cost and breakdown of other fees charged by the wedding decorator.
Here are the top 10 tips that you should know in order to save your wedding decorations cost.
1. Decide on the essential items that you must have first and then worry about the extras.
2. Hand make the centerpieces yourself using items priced toward your budget.
3. Using artificial flowers is cheaper than fresh flowers unless you pick them yourself from a field.
4. Skip the extra wedding favors and focus more attention on decoration detail.
5. Never go over your budget because you set it up for a reason.
6. For smaller items like candles, candle holders, small laces etc. visit your nearby dollar store.
7. Never underestimate the elegance of basic décor. Sometimes minimal is best.
8. Some very versatile items that can make a beautiful decorations include: clay pots, plastic bowls/vases, faux flowers, pearls, balloons, pillar candles, rhinestones, and empty wine bottles.
9. Tissue paper roses and flowers give off a beautiful look to any decorating style and they are quick and easy to make.
10. A word to wise is that your decorations should not even amount to half of the money that is spent on the reception.
Conclusion;The total cost may be reduced by utilizing some already owned items like candles, vases, centerpieces and others.
Ask the wedding decorator if you can contribute these items should you have them to lower your expenses.
Some decorators already have these decoration essentials and would charge rental costs for the items to be used during your wedding.
---
by Administrator
---
---
---
---
News for Tuesday 16 July, 2019
---
View all news for Tuesday 16 July, 2019 on one page
---
---
---
Recent News
---
---
---