Sunday 18 October, 2020 |
---
Ultimate Guide:Engagement Party(FAQ)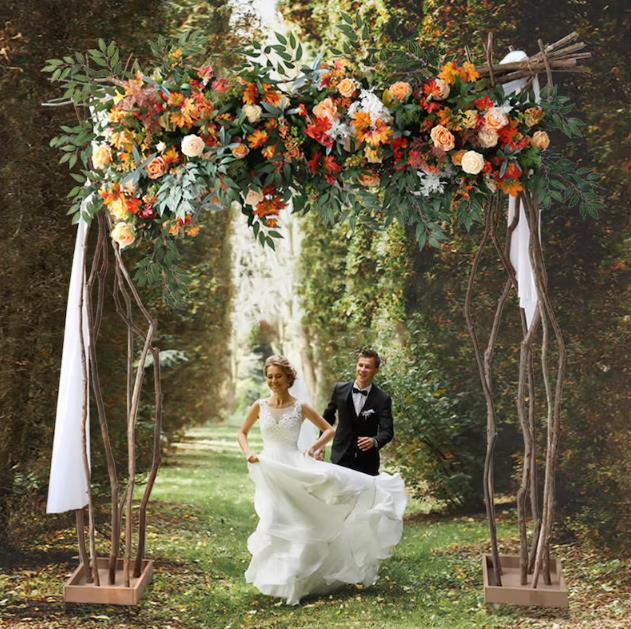 Engagement Party Guide
Want to plan an engagement party to announce the significant critical decision of your life to the world?
Let's break down engagement parties one by one as FAQ.
1). How To Announce Engagement To Your Loved Ones?
2). Preparing For Your Engagement Party in the Stress-free Way
3). What Should Engagement Be?
4). When Will The Engagement Party Hold?
5). Who Should Be Invited To An Engagement Party?
6). What Activities Do You Do At An Engagement Party?
7). Where Can I Hold An Engagement Party?
8). What To Wear To An Engagement Party?
9). How Formal Do Engagement Parties Have To Be?
10). Planning For The Engagement Parties Food
11). Are There Gifts?
12). How Can I Make It Special?
13). Who Pays For It, And When Should I Have It?
1). How To Announce Engagement To Your Loved Ones?
It would help if you told your parents of your decision, ideally face to face before anyone else. It's time for them to share your joy and this happy moment. You'll then share it with your close friends and relatives.
2). Preparing For Your Engagement Party in the Stress-Free Way
Here are more pointers that can help you with your preparations:
(1)Decide on the venue of the engagement party
If you want a stress-free engagement party, choosing a local restaurant or resort that can accommodate more than two families is advisable.
Usually, it is the families and closest friends of the couple who attend the engagement party.
But if your budget permits up to 100 guests, it is better to look for larger venues that offer catering and other services such as sounds, dance floor, swimming pool, and recreational activities.
If you wish to hold the party at your or your parents' home, ensure you utilize a large room or lawn when perfect weather is.
You can serve a very laid-back dinner meal or a barbecue party. It's up to you who will make the event fun and stress-free.
As for the cooking, you have a few options- have everything catered, hire someone who can cook, or let your relatives have pot luck [make sure they are coordinated to prevent duplicate dishes.
(2). Take pictures and videos
If you have the equipment or someone in your family circle can lend you, you can have someone to help you take pictures and videos.
Some couples love the idea of raw video compilations which make them more meaningful because they're unscripted and unedited.
If your budget permits and, you get a discount, you can hire a professional to render the service for your engagement and wedding. Suppose you can agree on a package deal, the better.
(3). Party games and activities
The announcement of your wedding and the selection of the entourage are not the only activities your engagement party should have. Instead, it will help create some games to liven up the event, especially when teens and kids are around.
You can look up the internet for the fair games for this event and have your relatives help you set them up during the party. Also, you need to provide some party prizes, especially for the kids.

If you don't like games, you can have karaoke and ice breaker activities. There can also be dancing and a band if you want to make this a lively party.
Tip: You don't need to hire a professional band if friends or relatives play instruments and sing.
Many couples have made the mistake of making their engagement party a perfect event involving too much stress and thousands of dollars spent. But this shouldn't happen to you.
If you want a stress-free and fun engagement party, go casual and informal to celebrate it with the people.
You love it because your wedding is more important. It will need all of the much-needed attention after this event.
3). What Should It Be?
It is a time to celebrate each other, introduce your significant other to family and friends, and start the process of becoming a family.
You can share photos, toasts, and favorite songs if you like, or it can simply be a night of sharing stories and getting to know one another.
The engagement ring is often given ceremonially at this time, though the recipient may have had it for some time already.
4). When Will The Engagement Party Hold?
An engagement party is typically held within two months of the proposal.
Traditionally, the party was when the couple's wedding was formally announced, so it is more fun to do it early in the engagement when the news is fresh.
Sometimes the engagement is even announced as a surprise; guests think they were invited to a great party and learn the real reason behind the celebration.
It can undoubtedly add to the drama of the announcement. Send out invitations about four to six weeks before the party.
5). Who Should Be Invited To An Engagement Party?
At the minimum, the party will include the bride and groom, their parents, siblings, and other immediate families.
The group is often quite a bit larger, extending to friends of the bride and groom and family friends.
The most important thing to remember is that you should never invite someone to an engagement party who will not be invited to the wedding.
It is wise to get a rough draft of your guest list done for the wedding before sending out the invitations for the gathering.
6). What Activities Do You Do At An Engagement Party?
I was wondering what goes on at an engagement party? Much of it is the same as any other gathering, except there will be a formal engagement announcement.
Generally, guests arrive and mingle for a while, have a drink, and maybe some hors d'oeuvres.
Before the meal, the bride's father proposes the first toast, during which he officially shares the wedding news.
In some families, it is customary for wedding jewelry gifts to be presented to the bride. In contrast, jewelry gifts from the bride's father are given closer to the wedding in other families.
Then the happy couple takes a turn thanking the guests for coming before opening up the floor to anyone else who wishes to give a toast. Music and dining round out the party.
7). Where Can I Hold An Engagement Party?
An engagement party can be held anywhere the host desire. For example, if the guest list is extensive, it might occur at a country club or in a tent at a private home.
It could be a large cocktail party for a smaller, less formal gathering in the parents' house.
The party can also be casual, such as a barbeque at a park or a backyard cookout.
The only absolute rule is that no pre-wedding party should ever be so grand as to upstage the wedding.
8). What To Wear To An Engagement Party
You don't want to wear something elaborate or almost like your wedding. Consider colors, smart casuals for beach and outdoor, and evening gowns for a glamour night out. It all depends on the theme of your engagement party. Some prefer the free and straightforward for all, no fuss, specialize in the happy couple.
9). How Formal Do Engagement Parties Have To Be?
Engagement parties can take any form and be as formal or informal as possible.
Some couples plan to go out to dinner to celebrate their engagement, while others want a fancy soiree' with semi-formal or formal attire.
As with any other aspect of your wedding, your engagement party should reflect your preferences and personality!
Also, remember that your wedding reception is the piece de resistance and should not be overshadowed by your engagement party.
10). Planning For The Engagement Parties Food
There were many things people gripe about at wedding and engagement parties - unfortunately, the party food is number on the list. Nutrition is crucial to your engagement party planning and should be highly important.
If you're getting to have a potluck, coordinate all contributors' food to avoid having two beef goulashes, three apple pies, and five salads!
If you're not game to be the most straightforward chef in town, don't fret! Just let the restaurant or beach resort club lookout for the food catering and setting.
Enjoy yourself and understand their Stilwell and aunt June rather than trying to cook up a storm within the kitchen.
11). Are There Gifts?
Besides the engagement ring, gifts are not commonly exchanged at engagement parties. Therefore, you may choose to announce where you will be registering for wedding gifts.
Here are some engagement party gifts for the couple:
•Fashion jewelry can bring excellent effects
To add beauty, people choose to wear them; these beautiful pieces can be used for other purposes.
For example, a unique piece can be used as the perfect gift, or a meaningful item can signify love. Now, I want to share some fantastic effects of fashion accessories.

•A meaningful item can be regarded as a sign of love
The engagement ring or wedding ring can best prove this point.
Usually, the engagement ring or wedding ring represents the memorable love between the men and women.
Besides rings, many other meaningful accessories can be found between lovers, such as heart pendants.
At present, the heart shape is widely used in jewelry designs. Jewelry stores near me have various pieces designed as a heart, including sterling silver earrings, pendants, brooches, sterling silver bracelets, rings, etc.

In a word, fashion accessories can bring people many benefits. They make a significant contribution to women's beauty. But, at the same time, they have many astonishing effects on our daily lives.
•Qualities of great clutches
If you are planning to give a wallet as a gift to the influential women in your life, keep in mind that designer handbags should be more than just stylish pieces of accessories.

These should be fully functional and versatile to accommodate financial items. Women carry much financial paraphernalia, ranging from cash, credit cards, debit cards, ATM cards, and checkbooks. it's an excellent gift for loves
12). How Can I Make It Unique?
If you are hosting the party yourselves, this may be the first chance you have to create something together that symbolizes you as a couple to your family and friends.
You can incorporate some of your favorite foods, things that represent you as a couple, and something you hope to celebrate in years to come.
If you know the colors and theme of your wedding already, you can incorporate these colors into a small garden party or create simple favors or centerpieces that go along with your wedding's theme.
Fairy lights are a friendly, simple touch for garden parties, as are candles and favors. Just take safety into account when putting those candles and centerpieces together.
13). Who Pays For It, and When Should I Have It?
Traditionally, the parents of either the bride or groom will pay for the celebration.
Or sometimes, close friends will want to host one for you. But who's to say you have to stick with tradition?
Many couples are footing the bill for their celebrations. So, when setting your wedding budget, don't forget to add this in!
Regarding timing, there are no rules; but if your engagement period is short, it doesn't make sense to have an engagement party, followed by the wedding and reception a short time later.
Your Planning Assignment:
Don't stress whether or not to have an engagement party; if you can have one, great!
There are other celebrations, the biggest one being your wedding reception! Happy Planning!
---
by Administrator
---
---
---
---
News for Saturday 17 October, 2020
---
View all news for Saturday 17 October, 2020 on one page
---
---
---
Recent News
---
---
---