Friday 20 May, 2022 |
---
How Much Does Wedding Accessories Cost In 2023(Worth Collection)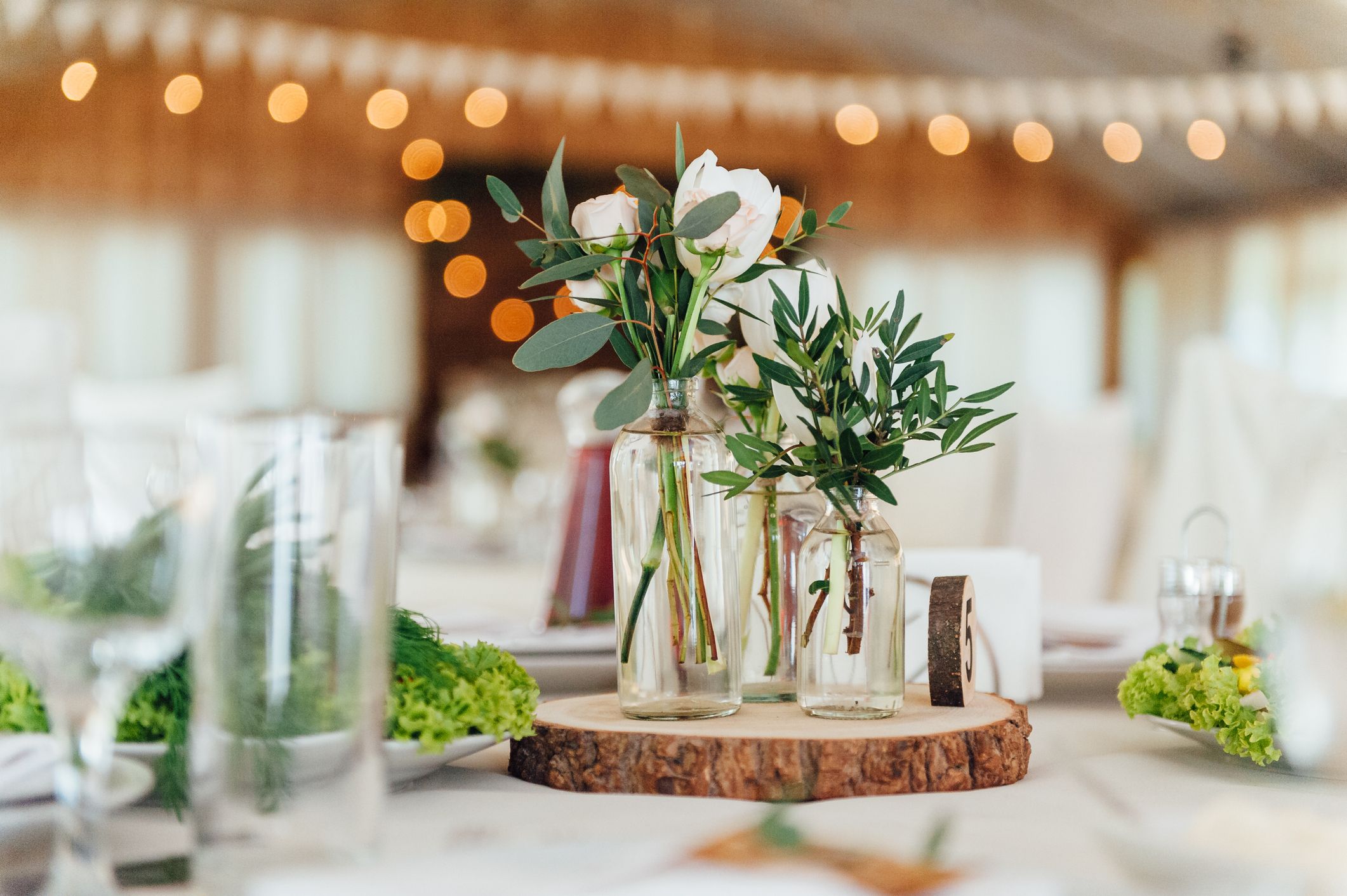 How Much Do Wedding Accessories Cost In 2023?
Make a list for each area of your Wedding Accessories Cost. It will help you develop a total cost for your special day. Include the amount you want to spend and who will pay for each area.
Open a savings account just for your wedding expenses, and start saving for your big day as soon as possible. Try to plan what you can afford without using credit cards and loans. Remember, you are beginning your new life together, and it will be much easier without the accumulated massive debt in planning your wedding.
But How Much Do The Wedding Accessories Cost In Total?
How Much Cost of A Wedding In America?
How Much Are Bridal Accessories Spending?
How To Save Money On Wedding Accessories?
Setting a budget for your wedding favors is essential at the start of your wedding planning.
Try researching the cost of wedding favors online to apply a realistic figure.
Your budget also needs to cover the cost of wrappings for your favors, any added decorations, and the cost of delivery and applicable taxes.
The most critical choice of wedding favors can be found online, and this is the most famous place to buy them.
Online distributors can also supply lower prices than high street retailers because they reduce overheads.
To arrange a marriage ceremony properly, you will need many wedding accessories.
But to make the arrangements within a budget, you will need to know where to find affordable wedding accessories.
You must make a detailed budget when a wedding is on the cards.
It is just an example list of fees you will incur before and after your wedding. It is to youse for general information. You will know what will best fit your budget.
How To Save Money On Wedding Accessories?
These are 13 top tips for buying cheap bridal accessories.
1. Draw a sheet: Draw up a wedding budget before you buy anything & keep to it, including a contingency of 10% for irresistible luxury purchases and unforeseen costs.
2. Search online; Buy your wedding accessories, and jewelry, such as your wedding tiara, Wedding Necklace, Fascinator, Bridesmaid's Gifts, Wedding Favours online, etc.; you can save a small fortune!
3. Ask your mate for advice; Save hundreds of pounds by forfeiting an expensive wedding video. Ask one of your mates to do it instead! Most people I know watch them three times and then go to the loft. Thousands of dusty VHS tapes will never see day's light!
4. Book the minimum time with your professional photographer; Book your wedding photographer for half a day. Most people want some quality photos to hang on the wall, but it gets tested after two hours of wedding photographs! In reality, once the big group shots and wedding speeches are out, you'll want to mingle with your loved ones and savor the occasion.
So book the minimum time with your professional photographer and leave some disposable cameras on tables during the speeches and evening.
In my experience, the amateur shots from your friends capture the event anyway.
5. Buying some cupcakes instead: Buy your wedding cake. But ask yourself, when else would you spend hundreds of pounds on a fruit cake or cupcakes? Is it worth it?
6. Buying a new off instead: Your dress will be one of your most expensive items, and you can save a fortune by buying a one-second hand or even a new off.
7. Wedding Jewelry Material choice; If classic pearls are more to your taste, choose wedding jewelry sets made from freshwater or Swarovski pearls. They will look just as lovely as the more costly traditional Akoya pearls.
A tin cup, or floating pearl, the necklace is a beautiful way to get the effect of a strand of pearls at a fraction of the cost.
8. Find Less well-known Marker for a purse; There are also a lot of very well-constructed designer purses and leather handbags that look great and will hold up to everyday use without falling apart. Often, these refer to designer-inspired designer bags made by more miniature, well-known makers, using big designer names as an inspiration.
9. Date choose; Have your wedding on a Sunday (great over bank holiday weekends) or Friday to save a fortune on the reception costs.
10. Engagement ring material choice; Most are pretty plain, so it's hard to go wrong. Titanium wedding engagement Rings are getting popular for men, and they are way cheaper than gold or platinum and just as hard-wearing.
11. Borrow wrap instead; Brides often like to have a wrap available if they get chilly at their receptions, especially for a winter wedding.
Yet there is also a real chance you will be so busy dancing that you will never feel cold enough to need the wrap, so why spend a lot on purchasing one?
Almost everyone has a pashmina or other dressy wrap tucked away in their closet - ask around, and you might find a friend or family member who has a wrap you can borrow. It need not be white either; wearing a wrap in one of your wedding colors could be fun.

12. Off-season buying; Another cost-saving tip is to shop for your wedding needs in the off-season. If you're getting married in the summer, try looking through last summer's dresses when they're on sale in the fall.
You can get some great discounts that way. Another cost saver is to shop sample sales.
13. Choose sterling silver jewelry; It is much easier than you may realize to find affordable bridal jewelry which looks expensive and high-end.
If you love the sparkle of diamonds, opt for handmade Swarovski crystal bridal jewelry set in jewelry stores near me.
You can get a lot of jewelry from a unique sterling silver necklace without spending much money.
Conclusion; Cheap wedding planning should be considered for those on a budget.
Don't ever feel like you have to settle or "make do" with mediocre wedding accessories.
Just learn how to bargain shop for your special day, and you will save tons of money in the long run!
Read More;
---
by Administrator
---
---
---
Ultimate Guide Your Wedding Accessories Checklist In 2023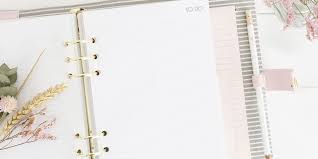 How to start Wedding Accessories Checklist?

When you say how do I start my wedding accessories checklist, it means having decided to plan it yourself, which can be quite an experience.
Here you can find trial wedding speeches for the groom, attendees, and maid of honor, all for free.
A few websites also have a checklist that does it-yourself types designed, keeping in mind those planning their wedding alone.
You can always have a printout of this checklist, but if you rather be in constant touch with the website, they shall be able to guide you in moments' needs.
Let's break down this Wedding Accessories Checklist.
Next to each item, you should place the following information:
In addition to the parents,
The Wedding Party Includes Your Choice. For
ATTIRE
Bride
Wedding Gown Fittings and Alterations
Gown Preservation - Carrying Bag
Beauty Treatment, Hair & Makeup
Groom
Wedding Attendants
Personal Wedding Accessories
Choose a Wedding Theme if applicable
Wedding Accessories Collection
Sixpence for the bride's Shoe
Stationery
Save the Day Cards or Magnets
For The Ceremony
Gifts
Gifts from Groom to Bride
Gifts from Bride to Groom
Tips for Service Providers
Vendors and Service Providers
Dressmaker or Bridal Salon
Rental Agent for Wedding Reception Needs
Specialists (Dove Release, Butterfly release, etc.)
PHOTO & MEDIA
FOOD/BEV & HOSPITALITY
MUSIC
Dances and Games for Kids
This checklist makes planning your wedding easy and fun—more specifically, including Wedding Planning Budget checklists.
So here's the way to plan for your Wedding Accessories Checklist.
I sincerely hope that I have been able to help you answer a few doubts about "How do I begin planning my wedding."
These times will never come back, so live every moment and day to its fullest; setbacks are just temporary, so never let the stress bug you.
Marriage is there to lead a life together and involves more than a wedding ceremony.

If you plan to get married and want to plan your wedding, here are a few things that you might find important.

1). Start early.
If you start with the planning early on, you will have enough time to make changes and make options.
Especially if you are tight on your budget, you may want to start with early planning to make wise choices.
If you start early with your planning, you can also wisely choose the date of your wedding, and a wise choice of date can also help you cut costs.
The peak season for weddings, such as June or summer, can often mean a little more expensive location or wedding packages than an off-peak season, but you also have to consider the attendees.

2). Set your budget.
Your budget is also an important thing to consider in planning your wedding. Of course, your budget will determine the type of wedding you will have because, for sure, you don't want to be deep in debt to make your wedding desires come true.
Following are some Wedding Accessories Checklist tips to help your wedding on a budget:
1. Establish a budget. Determine which aspects of your wedding accessories checklist are most important, and scale back on items that are not a priority.
Keep your finances in check without sacrificing quality or style by shopping at a store that offers a wide selection of designer looks that matches your budget.
2. Use the Internet. Many brides-to-be rank wedding websites as top resources for helpful wedding planning advice, tips, and ideas.
Most wedding products, such as bridal gowns, bridesmaid dresses, invitations, wedding favors, bridal accessories, and jewelry, can be found online.
3. Seek expert advice. When searching for your dream wedding dress, seek expert advice from the in-store bridal consultant.
Consultants can provide great insight into the gowns' quality, fit, and construction. Also, consider bringing along a trusted friend or family member to provide honest feedback.
4. Map out a timeline. Over 60 percent of engaged women give themselves less than six months before their wedding to purchase their own.
Following a timeline will eliminate impulse shopping as a last-ditch effort to finalize your wedding plans.
5. Select a national retailer. Bridesmaid dress coordination remains in vogue, with almost 75 percent of engaged women wanting their bridal party to wear the same color or color scheme.
Select a national retailer that carries a large assortment of bridesmaid styles in various sizes and colors to ease shopping and ensure everyone looks and feels their best.
6. Personalize your wedding gown. Look for cost-effective solutions for personalizing your wedding dress, such as adding optional sleeves, a colorful sash that matches your wedding color scheme, or a sparkling brooch.
Ask your wedding consultant about coordinating accessories like tiaras, veils, clutch purses, shoes, and jewelry. Select pieces that complement your dress and personal style.

7. Create a seamless look. Visit a one-stop shop and choose a personalized color scheme that makes it easy to coordinate every aspect of your wedding day, such as save-the-date cards and invitations to ceremony and reception items. Shop online or in-store to create a perfectly coordinated event.
To be practical, you must plan early and set the budget right from the start.

3). Write your ideas on paper.
You can always write everything on paper, whatever you want with your wedding, and not think of budget and costs.
You can write anything you want and later choose from these options. It is also vital to put everything in black and white so you can see the list and not forget anything.
Weddings can involve extensive and small things; some details are often forgotten or missed.
To avoid this, you need to write everything down to go over it and not miss anything.

4). Prioritize
Given a list of what you want for your wedding, prioritize what is essential and what is just mere preference.
Considering your budget, you must choose what you can afford, decide what is essential and optional to cut costs, and stick with your budget.

5). Canvass suppliers of wedding needs

Start canvassing for suppliers. Even if the wedding is still far, you can start looking for suppliers and compare their price differences.
Especially if you are tight on your budget, It helps to look for suppliers early on to check their work, products, and prices and make a wise decision according to your budget and preferences.
It is essential to start planning as early as possible to make sure your big day is even more special than you have always imagined.
The Rings
Of course, choosing an engagement ring is a vital part of any wedding planning.
After all, the exchange of rings seals the ceremony and makes the couple man and wife.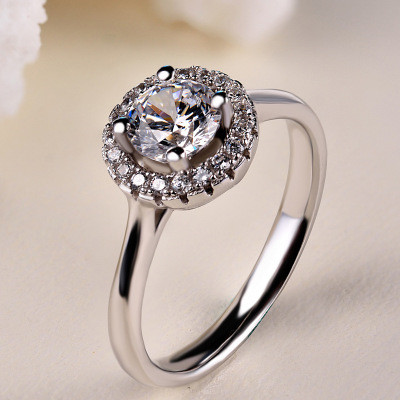 925 Sterling Silver Material Made Engagement Rings

Most couples want to shop for their wedding bands together to agree on a style and setting. This process may take longer with so many different metals and finishes available.
Be sure to leave plenty of time for this vital part of your wedding.
The invitations
The happy couple will want to include as many family members and friends in their celebration as possible, ordering and mailing hundreds of invitations for a large wedding.

No matter how many guests you are expecting, it is essential to allow plenty of time for your guests to RSVP. Having an accurate count of the number of guests will make other parts of planning your wedding,
such as ordering the food and renting the reception hall, which is much more accessible.
Food
Speaking of food, you must ensure plenty for your guests to enjoy. Finding a caterer with experience planning wedding receptions is essential, as these caterers may be more sensitive to your specific time frame and needs.
The Reception
The party afterward is a big part of any wedding celebration, and you will want to make sure you rent a hall with plenty of space, elegance, and style. An accurate count of how many guests will attend the reception will significantly help you plan. However, as with other aspects of wedding planning, it is essential to start looking for a place to hold the reception as early as possible.
The Cake
A wedding cake is no ordinary pastry - it is the centerpiece of your celebration and a work of art. Therefore, finding a cake decorator who is skillful and artistic and a first-class baker is vital. Again, planning early and getting references is essential.
The Dress
Last but certainly not least is the wedding dress itself. A wedding dress is probably the most essential piece of clothing a woman will ever own, and choosing just the right wedding dress is a vital part of planning any wedding. Shopping around and scouring your favorite bridal magazines for ideas is a great way to ensure you find the wedding dress of your dreams.
The photographer
You will have to select your wedding photographer early on during the wedding planning process. These photographers usually have the best cameras available, so you should hire one instead of doing it yourself.
Flower arrangements
Your flower arrangements beautify and make your wedding memorable.
You should go down to your local florist and ask them for ideas on flowers to choose from for your wedding.
They will be of immense help, so take their advice with an open ear.
You want to remember our wedding day forever, so plan for it accordingly to have the best day possible.
All it takes is a little preparation and a plan, and you can have the wedding of your dreams without spending a fortune.
Choosing a Hair Piece or Wedding Tiara
If you want more than a veil or plan to remove the cover at the reception, consider giving the hairstyle an extra unique feature or two.
The hairpiece you choose must flatter your hairstyle and size, build, and - most importantly - personality. The range is vast, from veils and hats to flowers, wedding hair pins, crowns, and caps. Give yourself time to explore every option.
The hairpiece must be proportioned correctly to your height. It is also worth considering the groom's height. Here also have more Useful Tips for Choose Wedding Hair Accessories.
Good with planning your wedding day.

Conclusion: A lot of planning and organizing is involved in preparing for a wedding party.
However, it is always worth it for your guests to have a great time and the bride and groom receive lovely practical gifts for their hobby or home.
Read More;
---
by Administrator
---
---
---
Ultimate Guide How To Buying Diamond Stud Earrings(Great Ideas)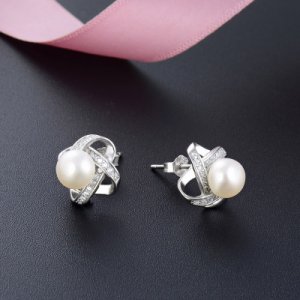 How Buying Diamond Stud Earrings For Loves?
The significant part of Buying Diamond Stud Earrings is that it goes on any attire. It would seem correct, even on regular clothes like a sari or formal trousers. They are a have-to in any woman's earrings collection box.
Let's dive into this topic;
A Bit of Earring History
How to Buying Diamond Stud Earrings Online
1.0. Determine your budget and carat total weight
2.0. Choosing the best shape and cut for diamond stud earrings
3.0. Which Cut Should You Choose
Consumer Expect Earrings
Consider Diamond Quality
Where To Buy Diamond Stud Earrings
Best Stud Earrings Recommended by cosyjewelry

A Bit Of Earring History
In recorded history, earrings have been traced and returned to the historic metropolis of Perspolis, Persia; placing the illustrations on the partitions depict troopers sporting earrings. The oldest stunning earring ever located was crafted in 2500 BC Iraq.
During the Dark Ages, when most of the populace was once impoverished, the recognition of earrings and different portions of earrings sharply declined.
As international locations rose again, specifically for the duration of the Roman Empire, earrings used to be crafted and worn with enthusiasm as a signal of repute and luxury. The recognition of earrings additionally generally depended on the fashions that prevailed.
When interest was directed toward complex hairstyles and skillfully crafted dresses, rings were a misplaced priority during the Middle Ages.
However, as collars became more significant and jewelry became extra widespread.
Though there was once no International Gem Institute again for the duration of this time,
During the 1850s, earrings misplaced recognition as soon as again.
In addition, the spiritual and social sentiments of the time-related earrings with heathens, vanity, and excess. In the 1920s, the clip-on earring was popular, and inflicting ear-piercing fell significantly out of favor.
However, small businesses of adult males have been fond of plugging their ears throughout this time. Sailors especially noticed jewelry as an image of their seafaring adventures.
How To Buying Diamond Stud Earrings Online
You can find diamond earrings in a variety of colors various and designs. Hence you can fluently elect the earring according to the choice and preference of your mate.
But if you don't know her choice, you can also go with diamond stud earrings.
Diamond superstud earrings are among the most popular diamond earrings, and one of the most favored cuts in diamond stud earrings is the round cut.

Determine your budget and carat total weight
To be ready to buy sapphire stud pearl earrings online, you will need to know the 4 Cs, cut, color, carat, and clarity. These four factors can significantly influence the worth of your heart earring studs.
However, the color white-gold, carat, and clarity probably won't matter that much since nobody will be going around with magnifying glasses to require a better check out of them.
However, you would like to be very selective when it involves the cut because it determines the sparkle you get for your money.
Most gemologists consider the move the foremost important of the four Cs because if you get poorly-cut gold heart diamond earrings, you will like sparkling.
If you're on a decent budget, you'll always consider purchasing cubic zirconia, manufactured glass with better sparkle than diamonds. You'll even buy them in your favorite colors; they are around $20 to $40 per pair.

Second, you should also consider the form of your face when buying diamond stud earrings online. Diamond studs are best for oblong-shaped faces because the three-dimensional effect gives more fullness to the front, making you look younger.
If you've got a lively lifestyle, you'll want to think about a bezel setting that holds the diamond stud earring more securely, but if you want more flash, you'll consider a prong setting that reflects light better.
And lastly, if you want to sparkle, choose smaller diamond studs, preferably those with a carat weight of 0.25. they are not overlarge or too small, and they'll give your face a subtle glow.
If you want to travel all out flashy, the heavier carat weight of 1 to five is best.
Anything that goes with everything and may wear anytime is a fashion access worth having regardless of the occasion. Accessories come, and stud earrings are only one of these that are not going anywhere yet.
The first is the measured size of the diamond.

The most petite diamond you must reflect onconsideration on is 0.25-carat weight. Small, pricey diamond stud earrings will sparkle in her ears. As you amplify the dimension of a diamond, the charge will go up. For instance, a 0.5-carat weight diamond will price about double that of a smaller size. The biggest diamonds generally observed in stud earrings are 2.0 carets.

Next, you may desire to pick a setting. Unlike diamond earrings, diamond stud earrings come more often than not in two choirs. The prong fashion is more famous, which holds the diamond in an area with 4-6 prongs of a valuable metal. The bezel metallic encase the diamond is less popular but greater costly.

Another aspect of selecting a pair of earrings is the reduction of the diamond. Oval diamonds are the most common, but princess reduce (square) diamonds are additionally famous among women.

Then, you will desire to pick out the readability of the diamond. For example, if you decide on a pair of diamond stud earrings for $1000, you might not have a good deal preference on clarity; however extra high-priced diamonds will provide you the choices of colorings and grades.

Finally, you will figure out the color of the setting. For example, 14k yellow gold is most frequent in less expensive diamond earrings; white gold and platinum are additional options.
2. Choosing the best shape and cut for diamond stud earrings

We presume our primary spherical earrings when most of us suppose diamond earrings. However, it is no longer all there is to it. You may additionally prefer an easy diamond stud. However, you do not have to stick with the easy spherical one. A teardrop form is continually glamorous and provides an elegant throwback to less complicated times. I am a fan of the Asscher cut, amongst others.
The Asscher reduce is comparable to the emerald reduce because it is a stepped square. This reduction wasn't famous until it started acting on "Sex and the City," and stars such as Kate Hudson have been donning engagement rings with Asscher cut. It's a very bright, simple diamond with easy lines. It has to do justice to anyone's ears.
3. Which Cut Should You Choose?
When it comes time to Buy Diamond Stud Earrings for yourself, the sole bother you will be determining what reduction to get. Men, if you are shopping for diamond earrings or your girl, you need to know a few primary matters. Get the largest you can afford; however, do not go broke. If you are wealthy and can come up with the money for massive diamonds, you may desire to reflect onconsideration of going with a standard dimension like 1.0 or 2.0 carats. However, it's up to you.
Here Are Some Consumer Expect Earrings;

It's should excellent quality at first. After closing stretched lobes, I went back to everyday earrings and was looking for something that wasn't too flashy but not too small, and these are perfect! They're lightweight, and the back piece holds them securely in place. I also love their sparkle in the light. Excellent quality for the price, & I highly recommend it. ----Roger Nielsen

I was skeptical simply because I hadn't purchased jewelry online before, but this product had good reviews, so I took a chance. Stud earrings' backings fit nice and snug; they will not just come off—well-made earrings at an excellent price. I'd recommend them in a heartbeat! ----Tina DiFabio

I wanted some bare studs to wear daily; I like that the back snaps into tiny grooves on the post so they won't fall off. I wish all my earrings were like that! The CZs are very sparkly. The earrings are marked S925, and the backs are marked 925. I have the 7mm earrings, which are light enough to wear comfortably; I've had them all day without discomfort. The earrings arrived in a lovely black velvet drawstring pouch and were packaged to prevent them from getting scratched during shipping. ---Pamela M. Sanford
I would advise purchasing 7mm if you don't want to see more settings than stone.
These measured precisely 7mm as I ordered; very pleased, and the location is solid.
Interestingly, neither the location nor the back is marked sterling or 925.
That doesn't necessarily imply that they are not sterling, but it's the overall "look given the affordable price."
That's important.
We'll see what happens after being worn over time and in the shower. ---Mary Gabriel Duncan

I bought these earrings because I wanted something that would stay in my ears and I wouldn't have to take them out. They are of good quality and have a nice sparkle in the earring. I like them the most because they have screw-on backs, which keep them comfortable while you sleep. Excellent value for the money. ----Anne Kelly
It's a lovely product; the only complaint is that the earring back is a very tight fit; I had difficulty locking it and removing it. So on the plus side, how do you know this earring isn't going anywhere? Besides that, it's a perfect pair of earrings. ---Alexandra Seabrook
Consider Diamond Quality

Here we will discuss the 4 C's to use this guide when Buying Diamond Stud Earrings for yourself or as a gift.
Though a diamond seems crystal clear, there are absolute tones of yellow or brown in the stone. The greater colorless the stone is, the greater high-priced it will be. Diamonds estimate as follows:
• DEF - Colorless
• GHIJ - Near Colorless
• KLM - Faint Yellow
• NOPQR - Very Light Yellow
• STUVWXYZ - Light Yellow
• Z – Fancy

Diamonds will have some imperfections. However, the nearer the diamond's best, the more costly it shall be. The diamond clarity scale works as such:
• FL - Flawless
• IF - Internally Flawless
• VS2, VS1, VVS2, VVS1 - Minor Inclusions
• SI1, SI2 - Noticeable Inclusions
• I1, I2, I3 - Obvious Inclusions
The reduction is regarded as the form of the diamond. The "princess" cut is the most frequent reduction, even though different amounts are as famous and rare. Understanding the most significant cuts is vital when buying diamonds:
• Round-Round Diamond
• Pear - Shaped like a pear or teardrop
• Heart - Shaped like a heart
• Oval - Shaped like an oval
• Marquise-Shaped, like a sharp-pointed oval
• Emerald - A rectangular shape with smooth edges
• Princess - A large and perfectly square-shaped diamond
Carat is one of the most significant elements when it comes to identifying the charge of a diamond. The carat is the universal weight; consequently, a heavier diamond will price more significantly than a lighter one. Carats can vary from 0.03 to 2.50 carats. Some cuts can come in 2.50 carats, while others restrain in size. Therefore it is necessary to apprehend the reduction you search for earlier than thinking about a carat.
Now that you recognize the 4 C's, you can purchase the diamond that meets your requirements and your recipient's wants.

Where To Buying Diamond Stud Earrings
It's more convenient to look at them online before shopping at local jewelry stores.
1. The first thing you ought to do when buying silver earrings is where you're getting to purchase them. It will often be difficult if you're unsure where to seek out the best quality or where to urge the most straightforward deals.
Some people patronize an area mall; others patronize jewelry stores, etc., and patronize second-user stores they wish to patronize. Those who are ready to get the most straightforward deals and find what they're trying to find are those who shop online. There are tons to settle on and great deals on an internet site or web store.
2. The next tip you'll want to keep in mind when buying pearl stud earrings is to understand what percentage of pairs you would like to shop for yourself. Once you purchase jewelry, you'll often encounter someone selling wholesale jewelry, but there's a minimum quantity to be bought to urge the available discount.
Knowing what percentage of pairs you'd wish to buy is helpful because it'll assist you in deciding if you would like to shop wholesale.
3. The last item that will assist you when buying silver earrings is understanding the design and style you'd wish to have. There are tons of sterling silver stud earrings available to settle on, so you'll want to decide on those you would like to wear.
If you select a gold earring, you'll find them more costly than a pair of straightforward silver hoop earrings.
If you retain all of those tips, you'll be ready to find the jewelry earrings you would like to shop for and get an excellent deal.

Best Diamond Stud Earrings Recommended By cozy jewelry.
After considering all the above factors, you have to go through the pricing of different producers online to comprehend the going fee for the jewelry of any specification.
Here recommend some excellent quality at an affordable price for you;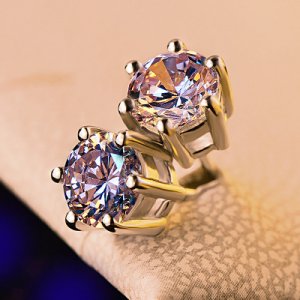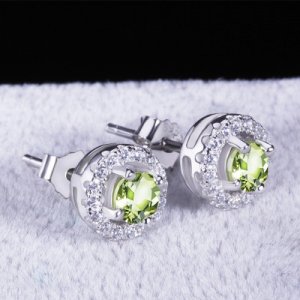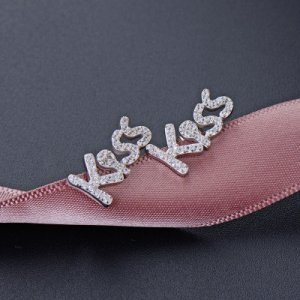 ---
by Administrator
---
---
---
---
News for Thursday 19 May, 2022
---
View all news for Thursday 19 May, 2022 on one page
---
---
---
Recent News
---
---
---