Thursday 15 December, 2022 |
---
43 Types Mother Of The Bride Hairstyles(2023)
by Administrator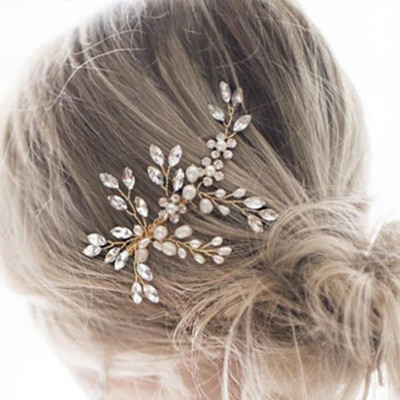 What Should Mother Of The Bride Hairstyles Wear Do For A Party?
At the wedding ceremony, the mother of the bride's hairstyles are also consummation frequently leads to queries as to how to style more elegantly, how to look and wonder what is in style, and questions about her beauty look and style.
Now here show you 43 types mother of bride hairstyles for 2023
1. Half Up Half Down Mother Of Hairstyle For Medium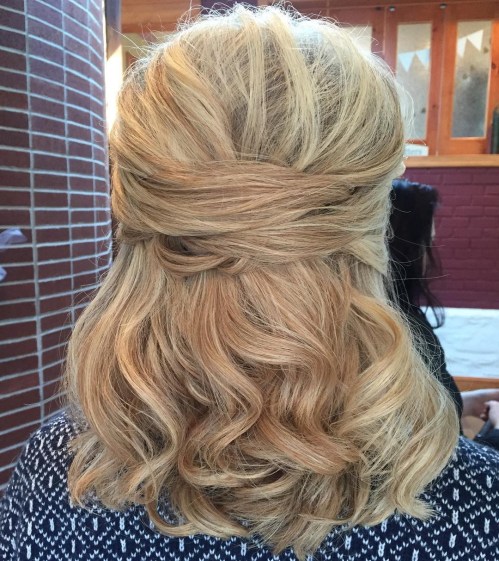 photo credit
For medium hair, this texture, half up, half down hairstyle is elegant enough for the bride's mom—side of overlapping pieces and twists for uniqueness.

2. Mother of The Bride Hairstyles for Short Hair-Wedding Bob Wave Hairstyle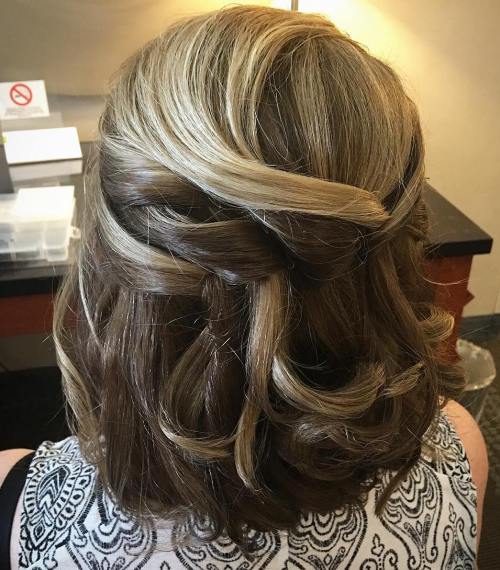 photo credit
If you are a short hairstyle, try some braid on the back, This mom gives us major Blake Lively vibes with her look.
3. Wedding Bun Hairstyle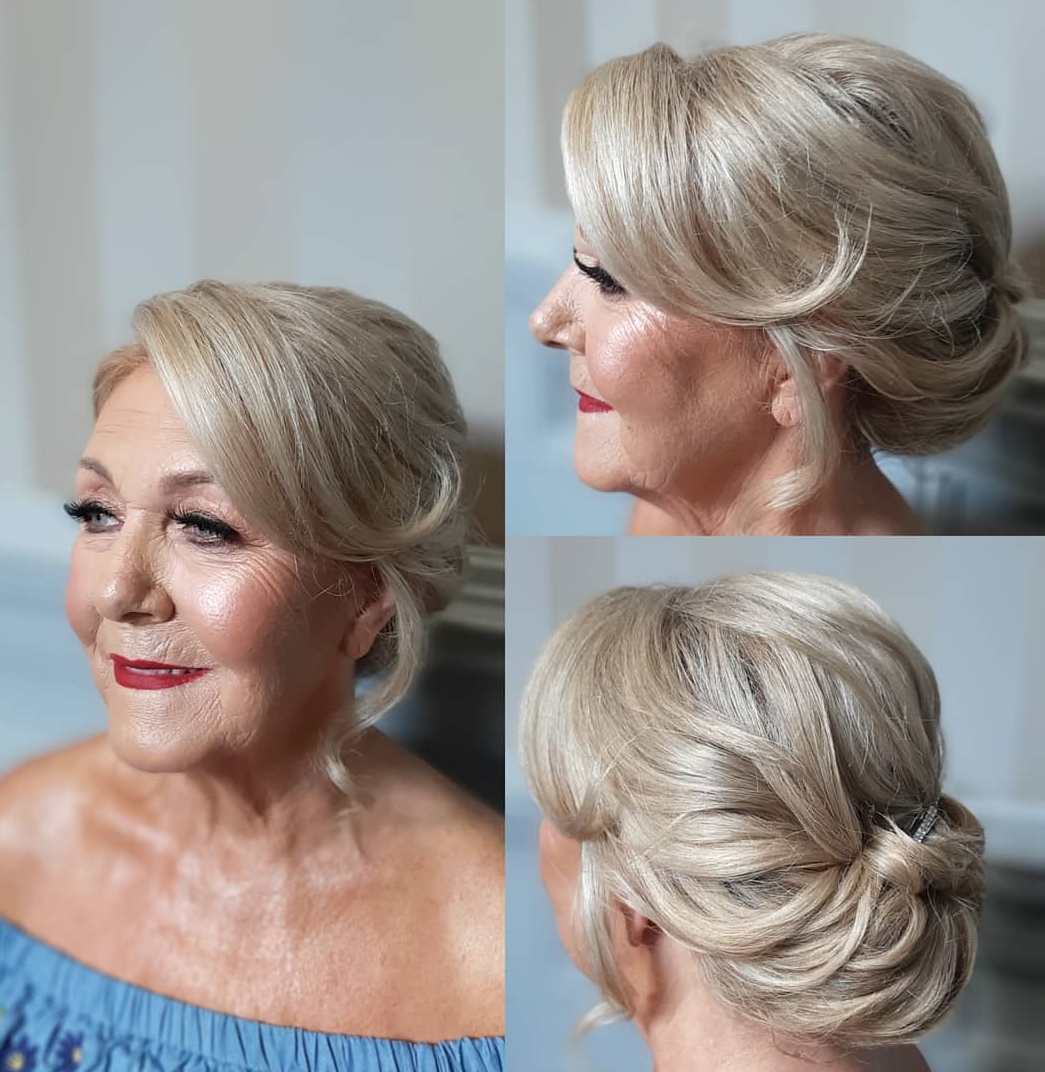 photo credit
This mother's updo bun is accessorized with a bejeweled hair clip, looking elegant and romantic.
4. Chic Updo Braid Hairstyle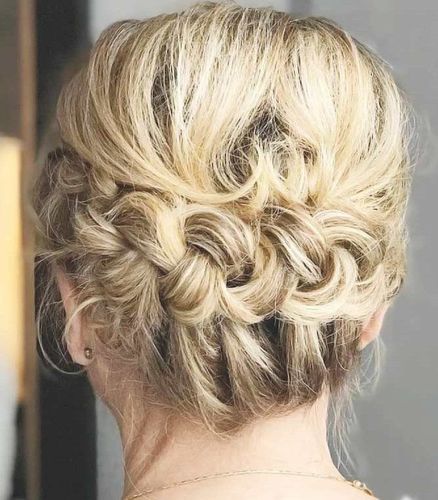 photo credit
Updo braid hairstyles are the most elegant hair choice for the wedding and will also look classic with any ceremony outfit.

5. Wave Down Hairstyle With Hairclip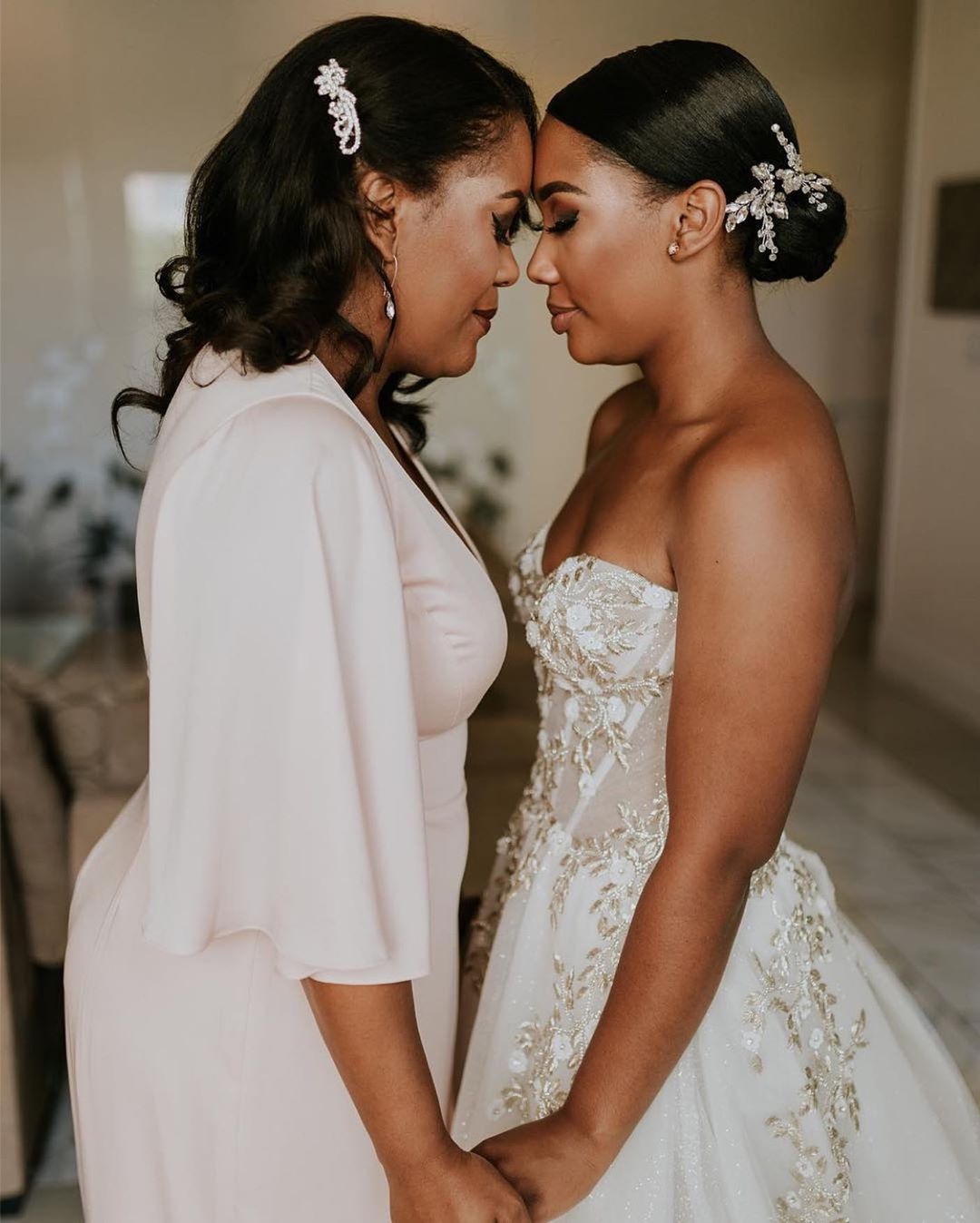 photo credit
You can wear your hair down with a beautiful headpiece, which shows off the gorgeous white dress for long hair.
6. Messy Half-Up Hairstyle For Short Hairstyle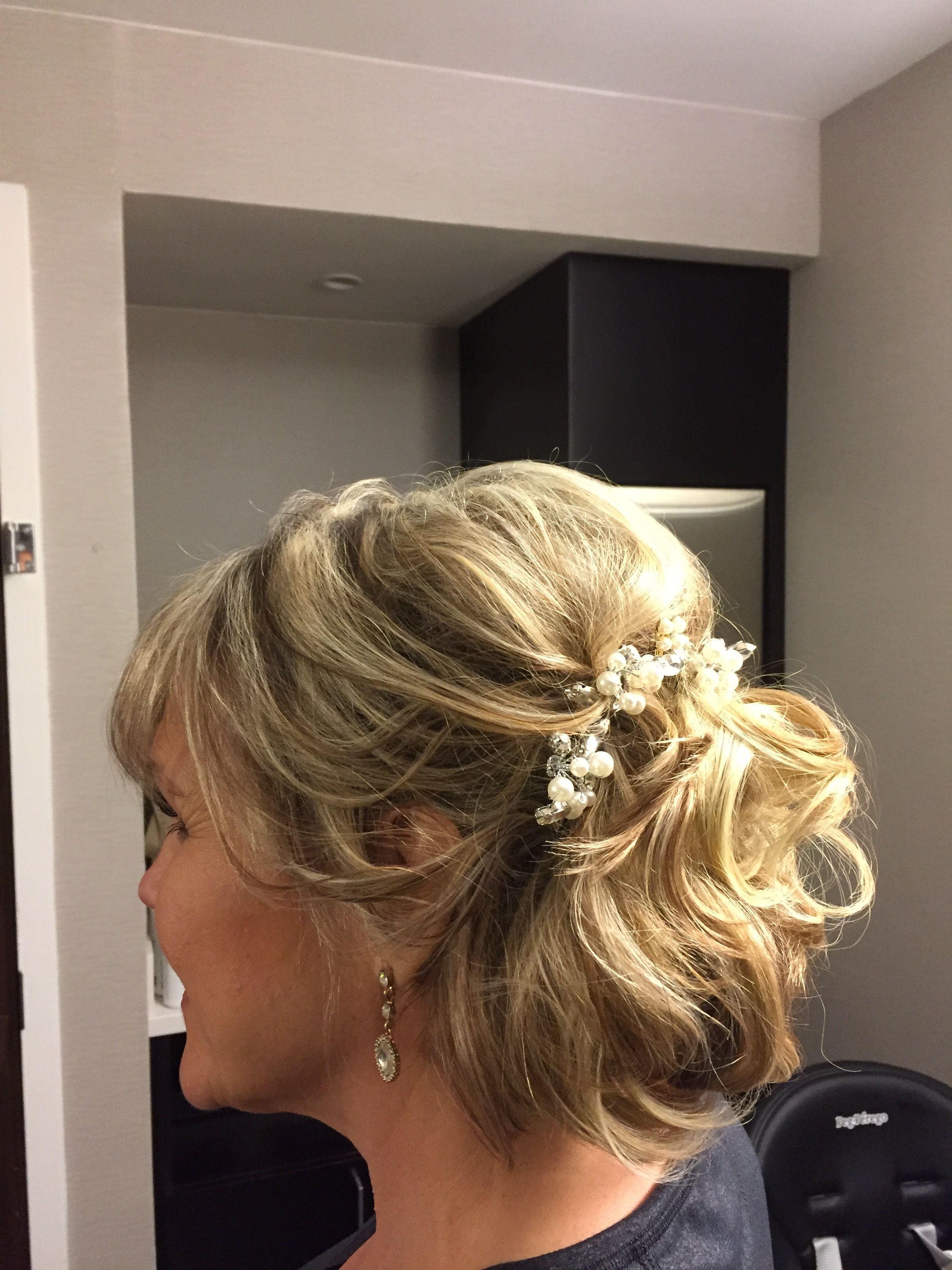 photo credit
Try this extra touch of messy vintage half-up hairstyle to your mother-of-bride hairstyle with a sparkly hairpiece.
7. Nature Curls Down Hairstyle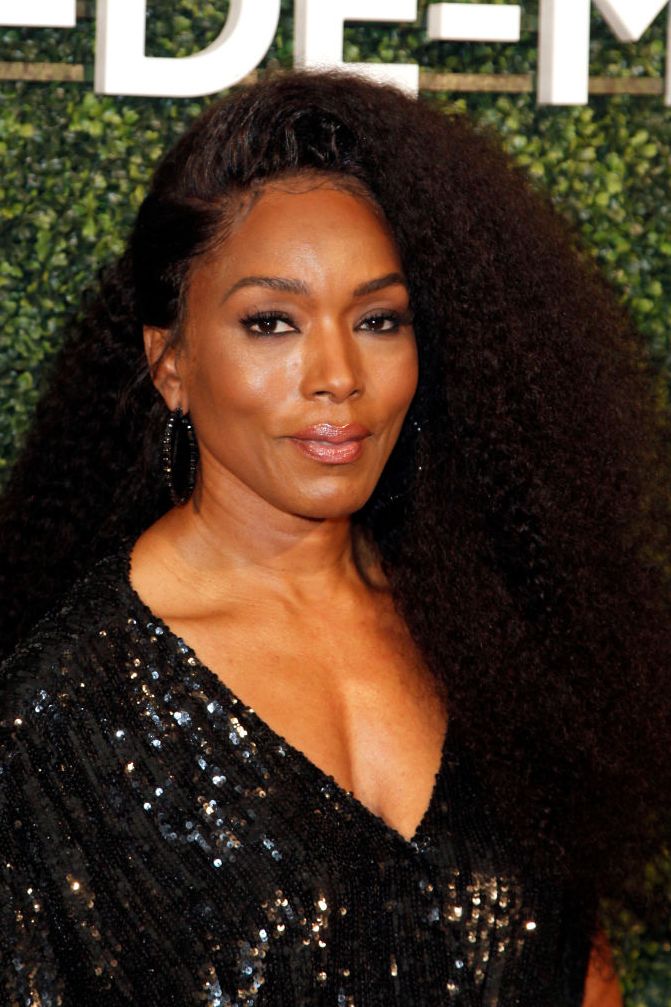 photo credit
The Black Volum nature curls hairstyle shine spray to keep the style polished.
8. Low Bun Hairstyles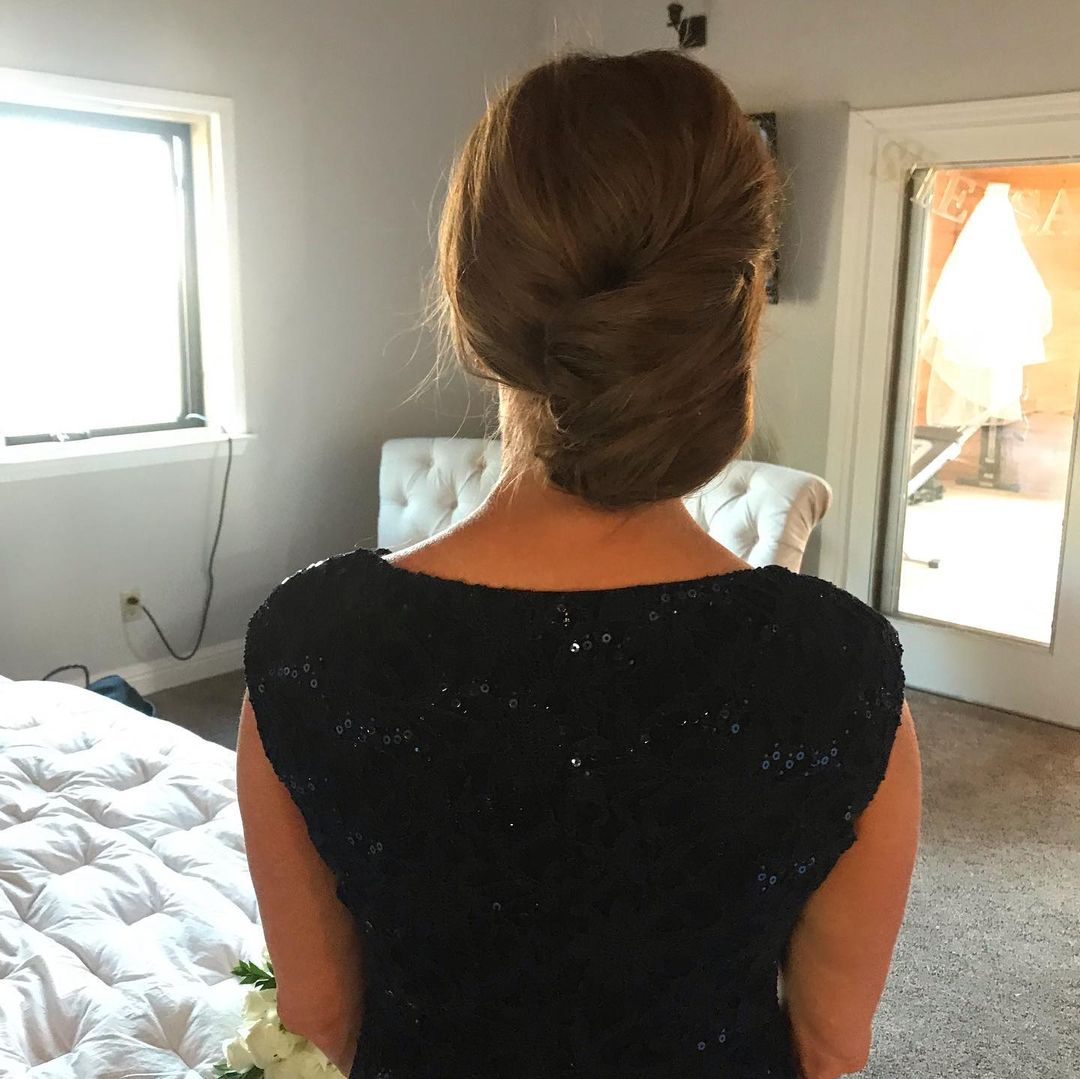 photo credit
Simple twisted updos low bun is elegant; This one is classy and easy to do.

9. Curly Bun With A Bright Hairpiece
photo credit
A curly bun updo won't disappoint when paired with a fancy hairpiece. I love this mother-of-the-bride's modern, wavy style.
10. Messy Half Up Half Down Wave Hairstyle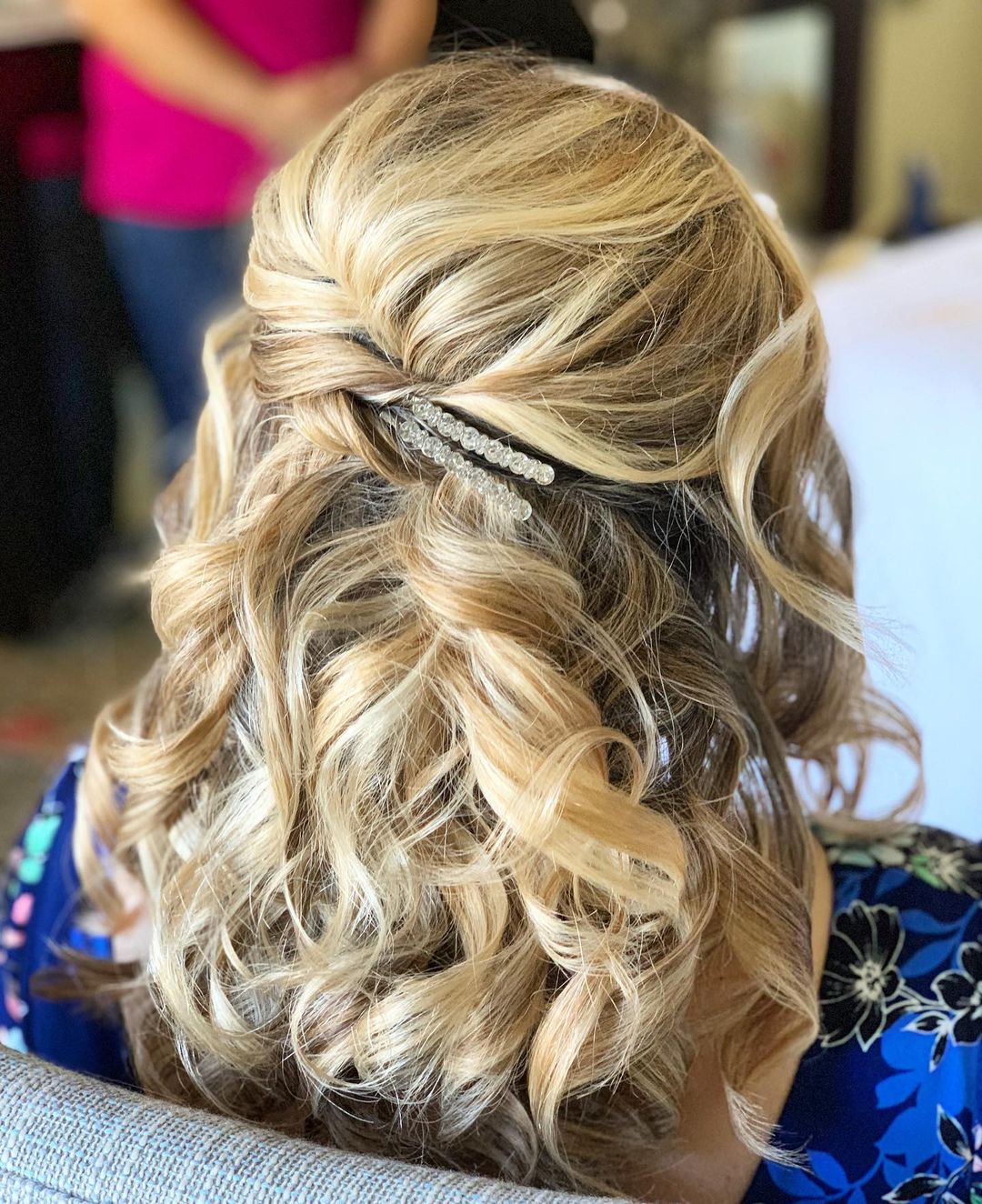 photo credit
This style, the mother of the bride's loose wave hairstyle, perfectly complements her daughter's wedding style.
11. Simple Short Hairstyle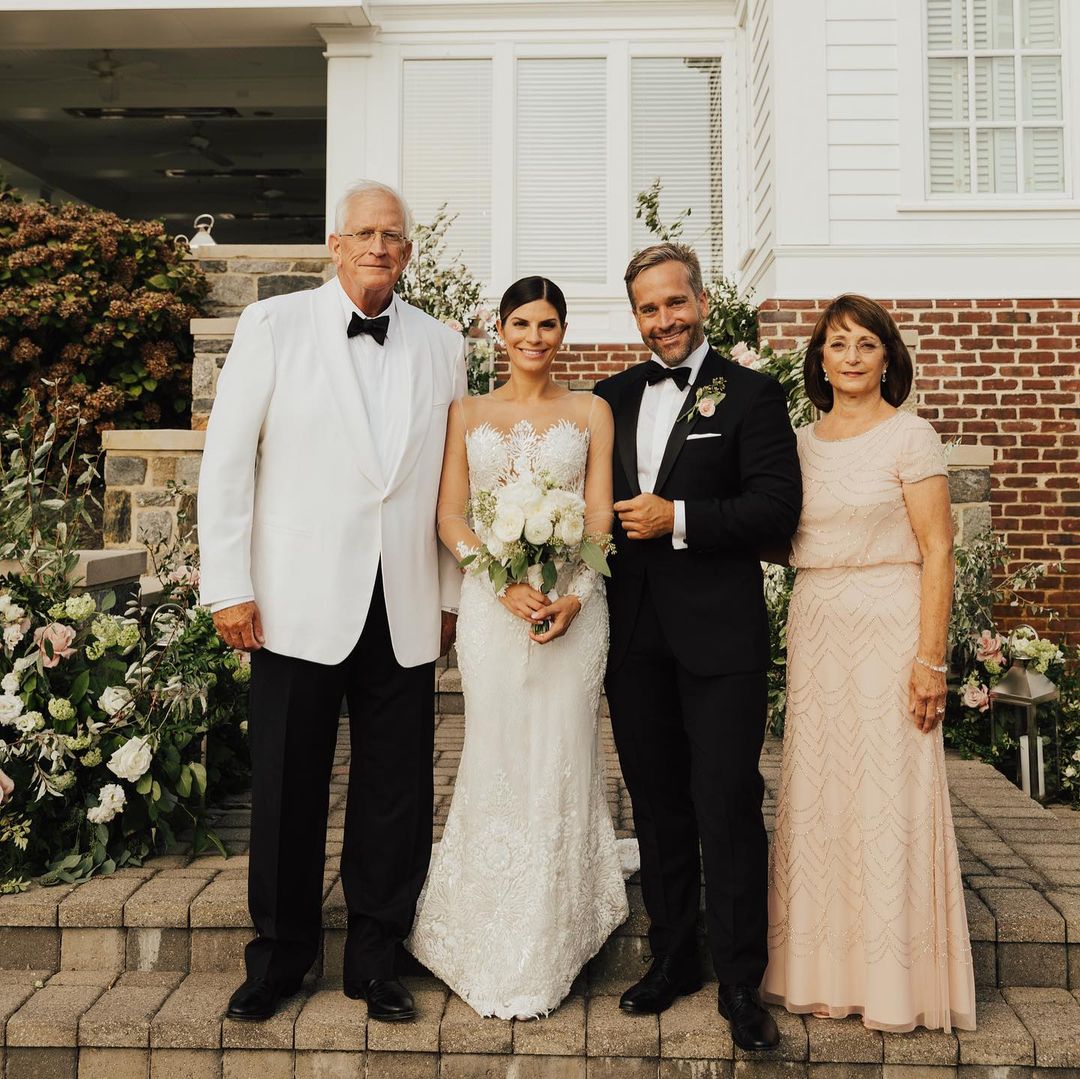 photo credit
Looking at this simple bob hairstyle is the fitting complement to her gorgeous.
12. Swept Braid Hairstyle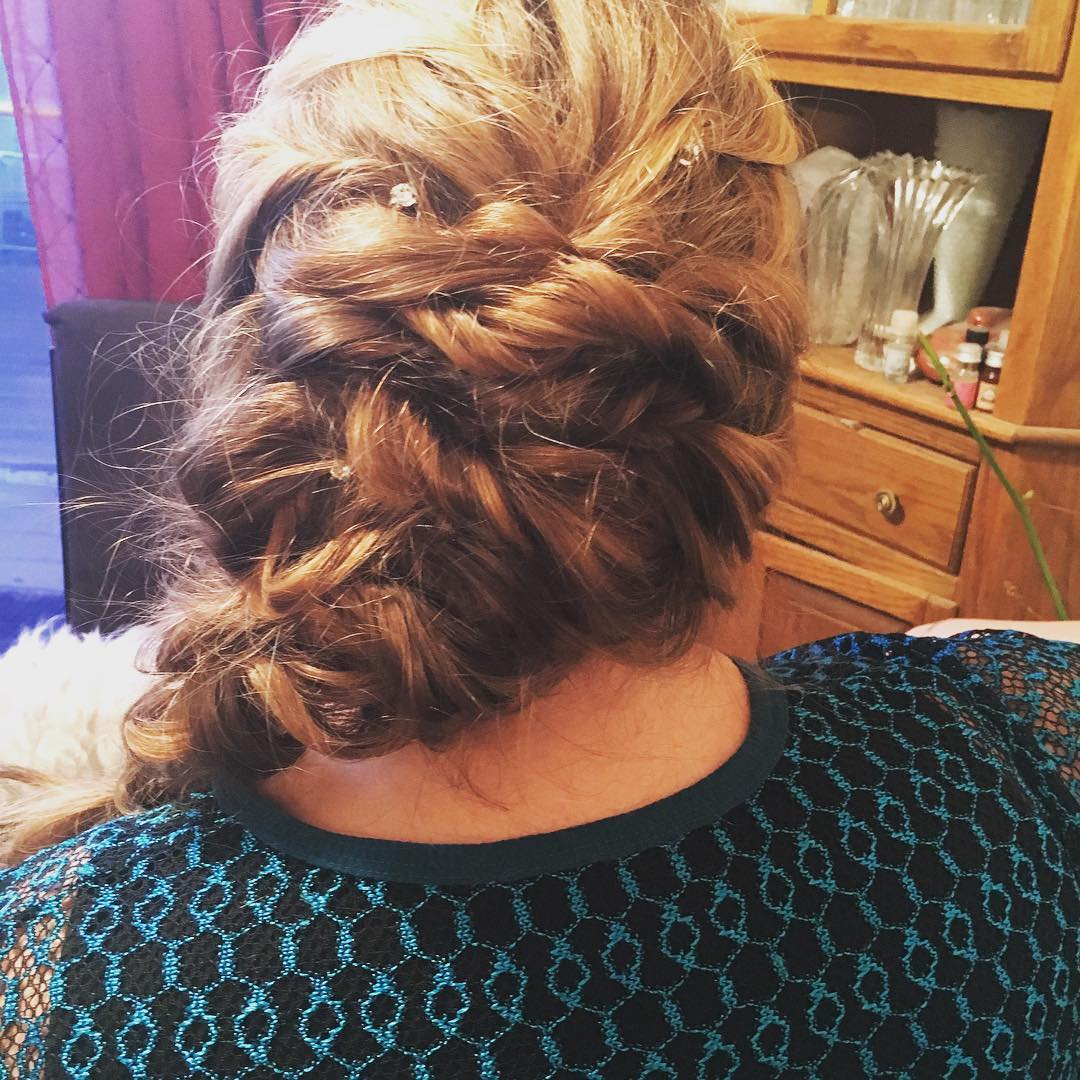 photo credit
Take advantage of braid wavy hair to create one of these medium hairstyles. Then, sweep your hair into a quick updo on the big day and let your curls feel free.
13. Messy Updo Hairstyle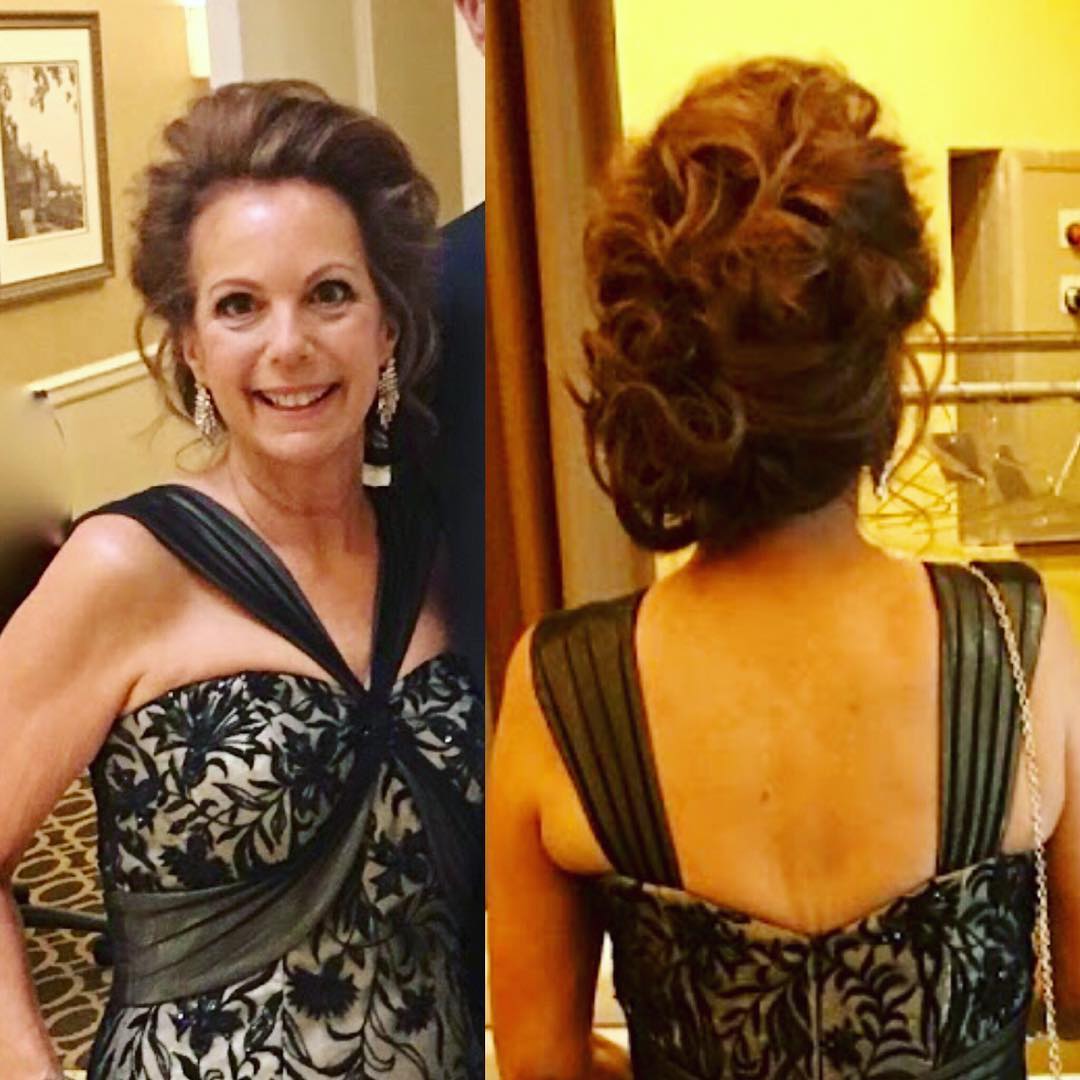 photo credit
This messy loose updo would be an excellent choice for the bride's mother to appreciate her sophisticated looks.
14. Simple Short Hairstyle With Flower Headpiece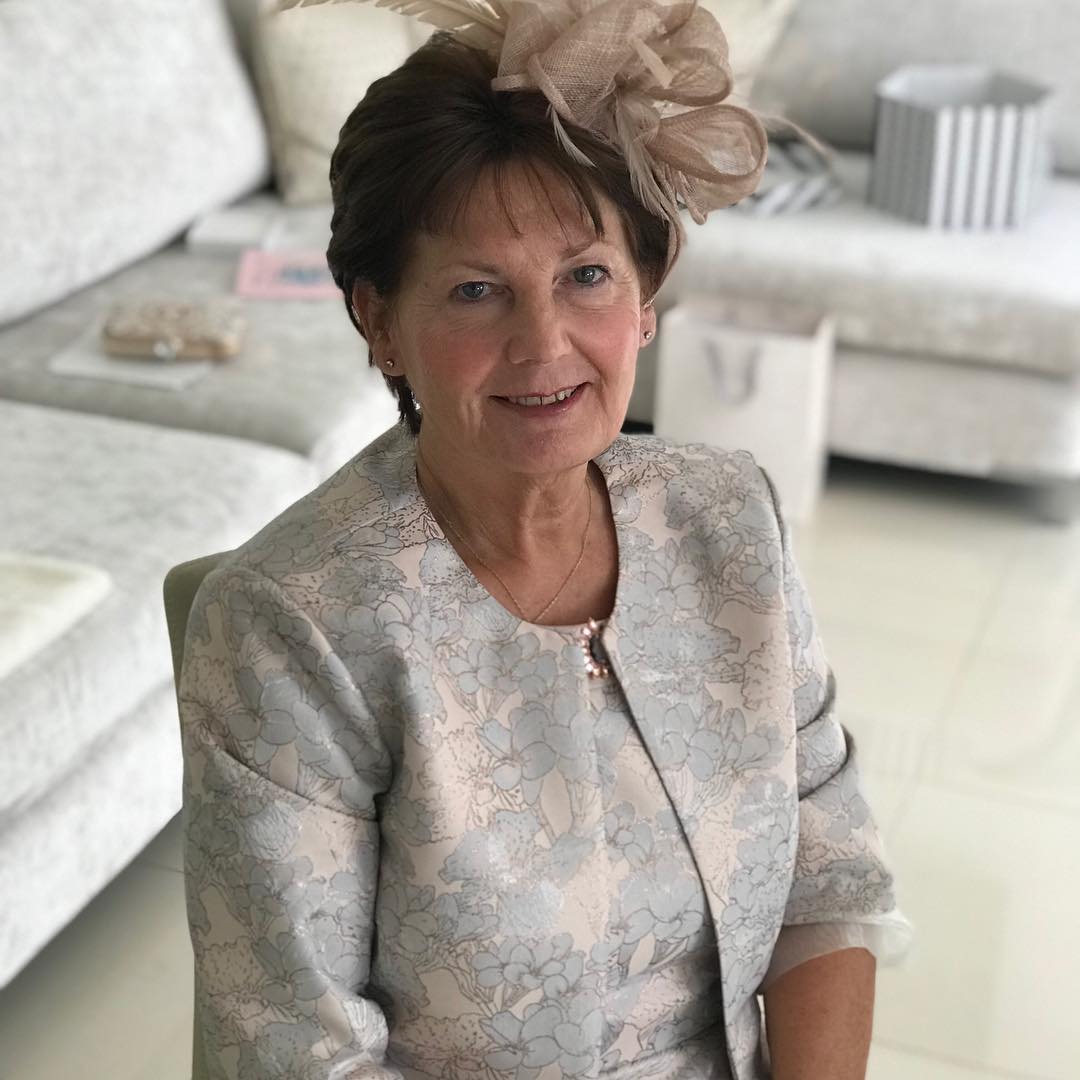 photo credit
Chin-framing short hairstyle is the fitting complement; adding a flower hairpiece adds visual beauty to the overall look.
15. Chic Short Bob Wave Hairstyle
photo credit
This hairstyle is a youthful and chic look for a bride's mom who keeps up with hair trends.
16. Swept Loose, Messy Hairstyle
photo credit
This Swept mother the bride hairstyle makes it look elegant, with those prominent facial features, and makes the whole loads of impressive loops.
17. Sweetie Side Braid With Bow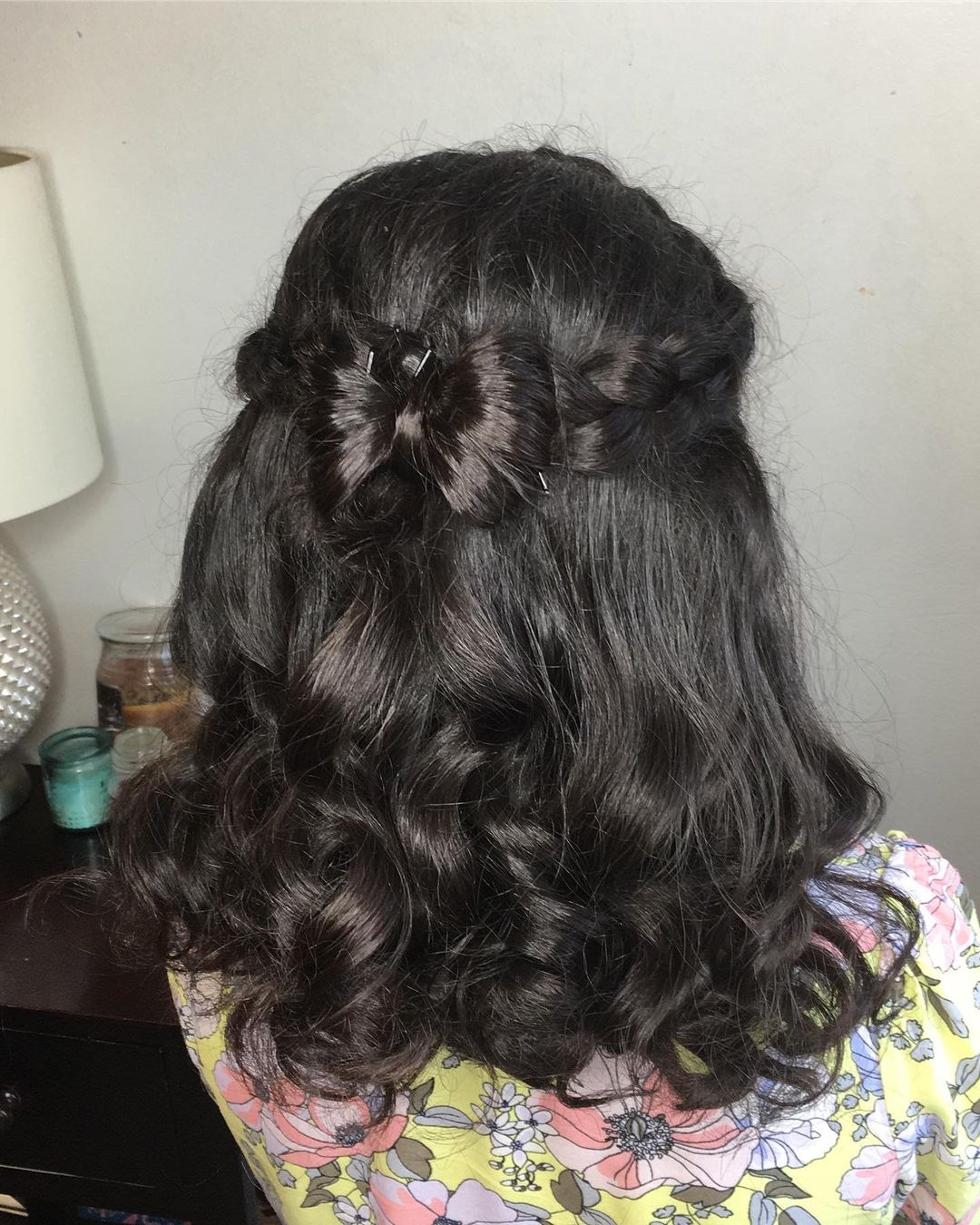 photo credit
Set braid curly wispy hair and make a bow at the back of your head, giving the bride's mother a sophisticated and graceful look.
18. Classic Curls Hairstyles With Hat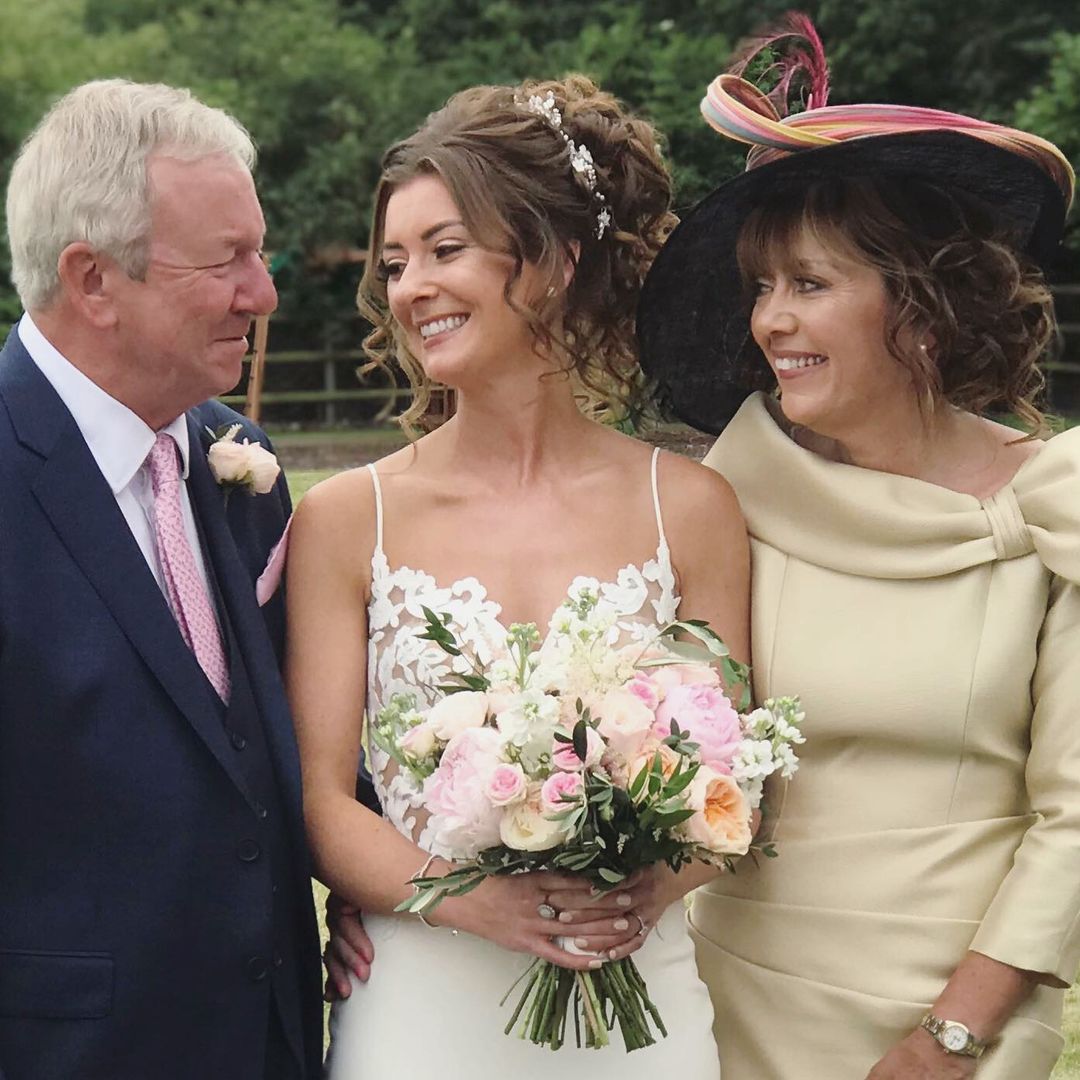 photo credit
Updo messy curls hairstyle to jazz up your looks and flaunt your elegance in style; add the hat on your head, mother of wedding hairstyle. You must curl up the hair and then leave it open with a bouffant.
19. Smooth Low Bun With Headpiece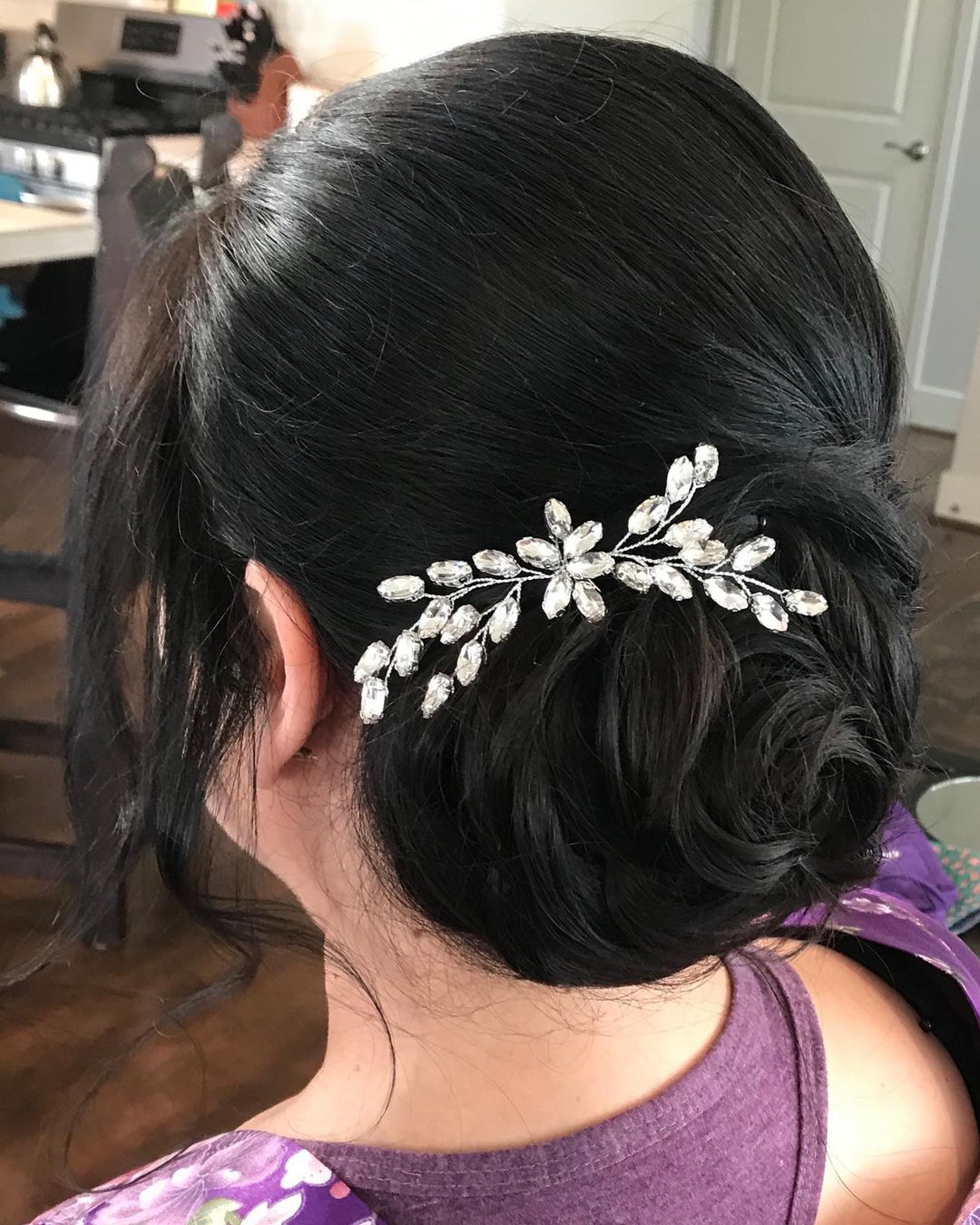 photo credit
This simple, beautiful low bun quickly makes the whole look lovely and elegant.
20. Swept Side Wave Curls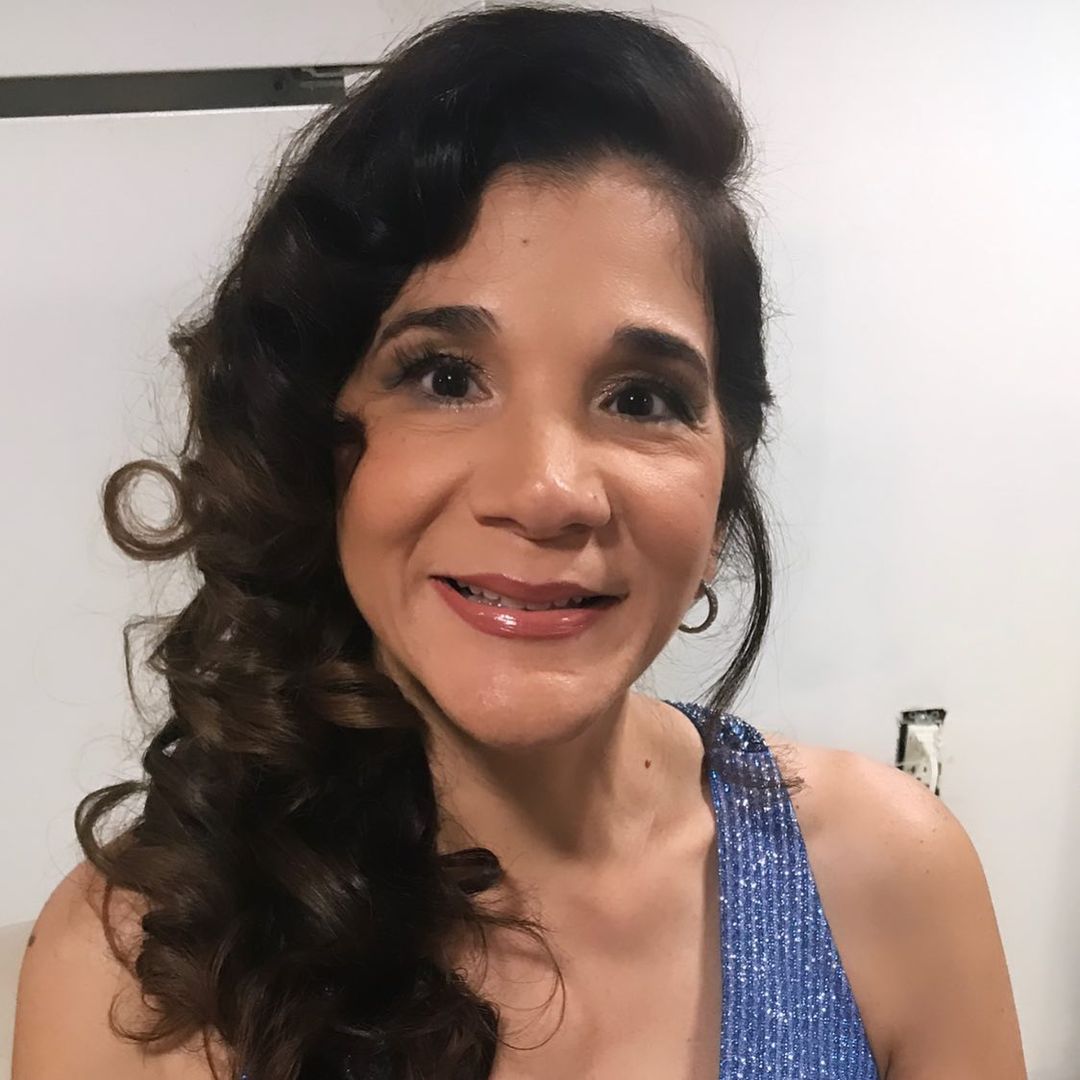 photo credit
If your hair is very thick or long (or too thin or short), have tried this style, which beautifully contrasts with down long hairstyle's free-flowing bottom.
21. Classic French Twist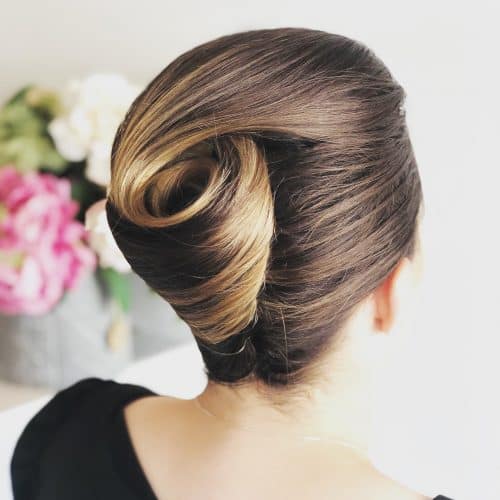 photo credit
Try a classic french twist with cute ringlets for a stylish mother-of-the-bride hairstyle, which will work best with longer hair; this idea builds a new image for the trendy hairstyle.
22. Elegant Half-Up Braid Hairstyle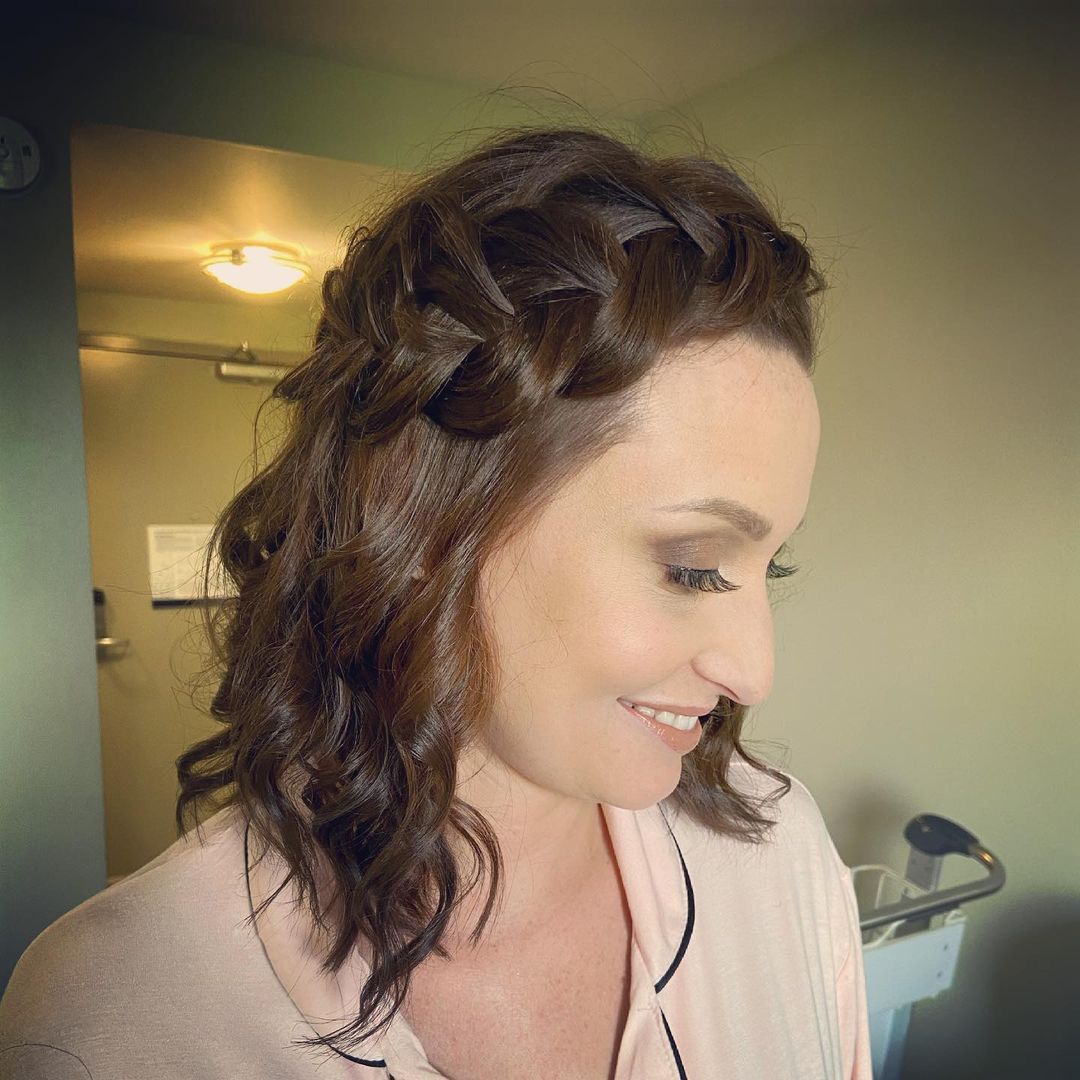 photo credit
Braiding on the head, and even color ideas. The highlighted strands create movement in the hair, making half down texture hairstyle on the should around make the whole elegant.
23. Bouffant Braid Updo Hairstyle With Bun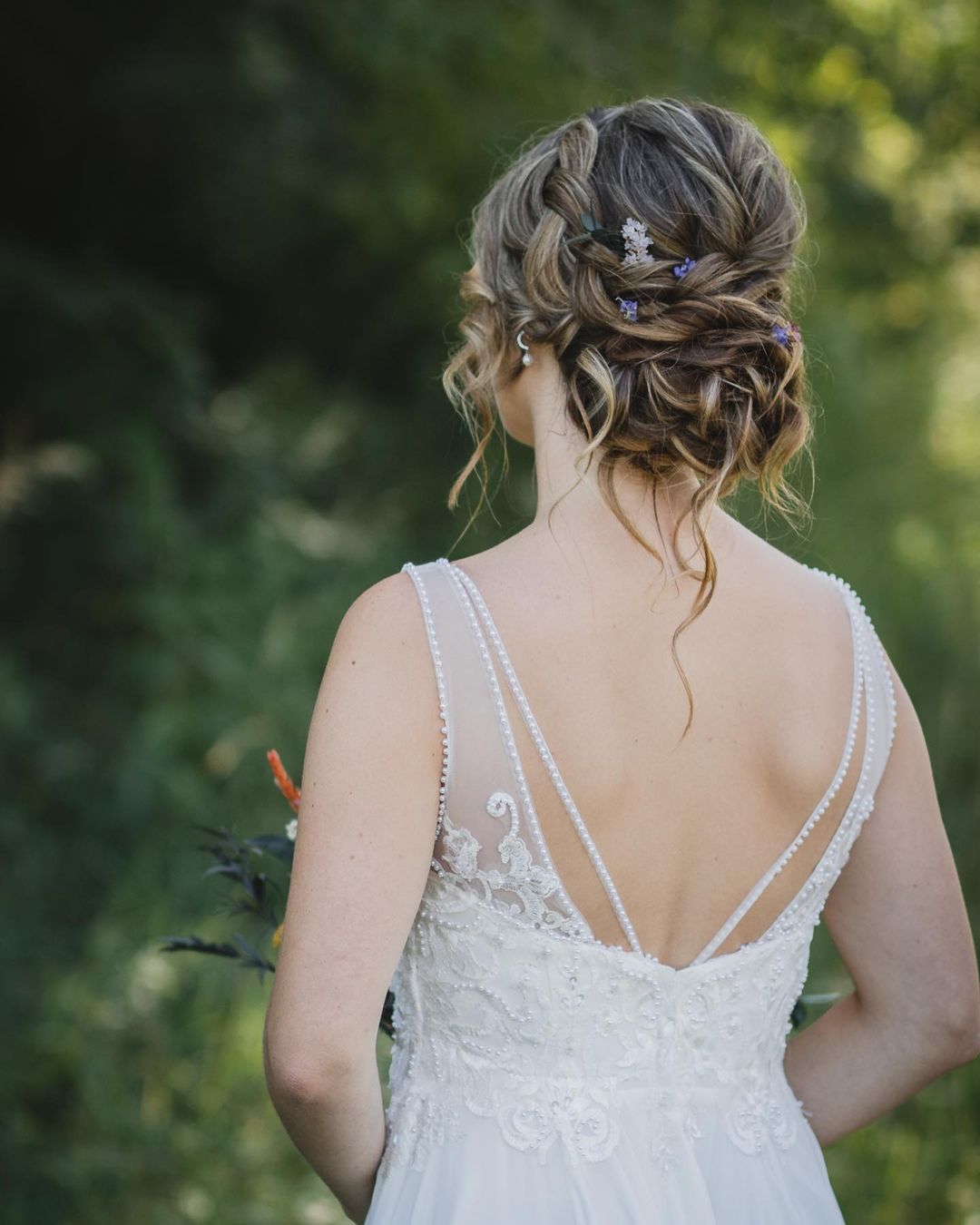 photo credit
This mama's braid updo with bun makes it perfect for balancing out a sparkly white dress.
24. Updo Loose, Messy Hairstyle With Sophisticated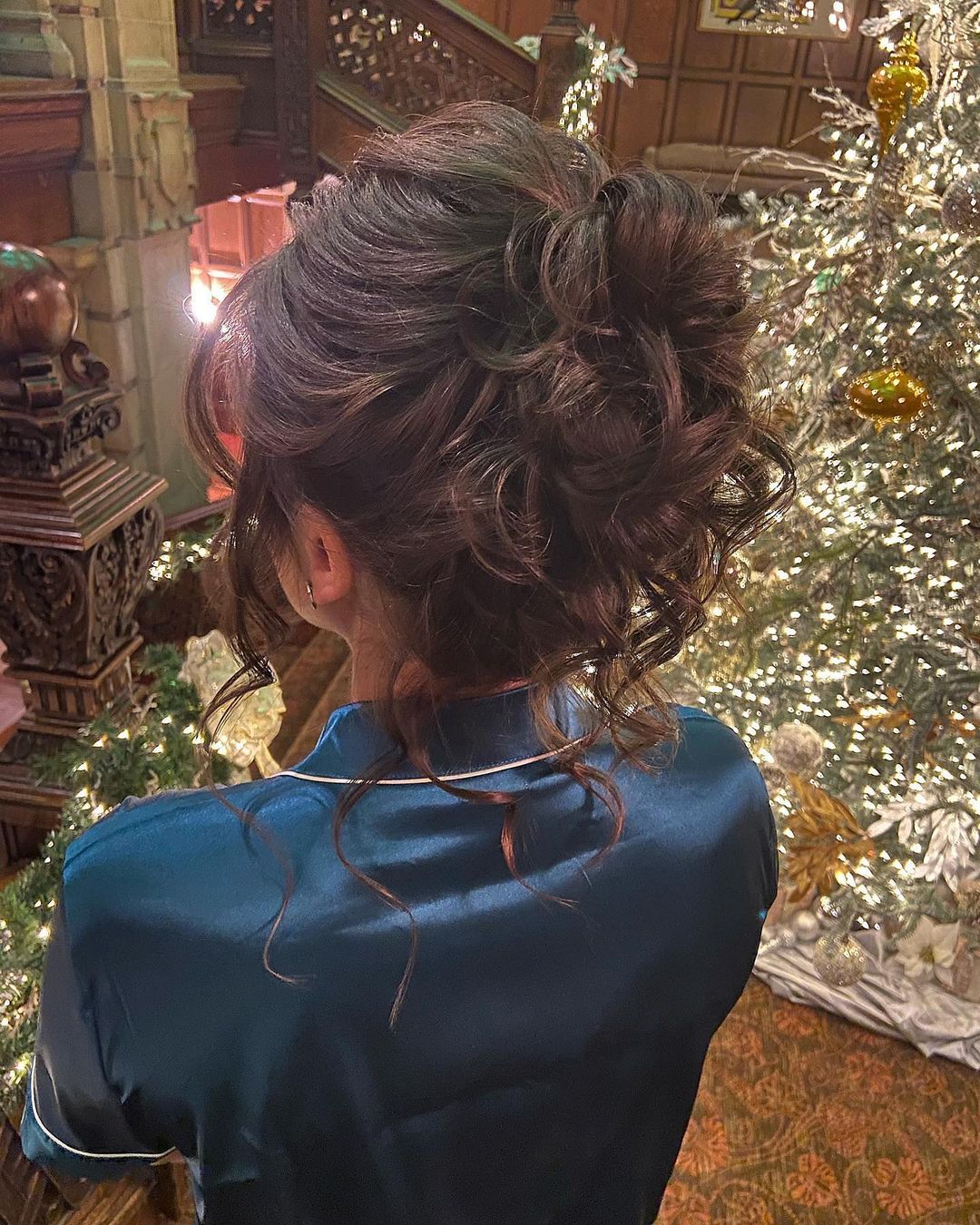 Trend mother-of-the-bride hairstyles for medium hair; a messy hairstyle is about giving you a fabulous look!

25. Smooth Frech Roll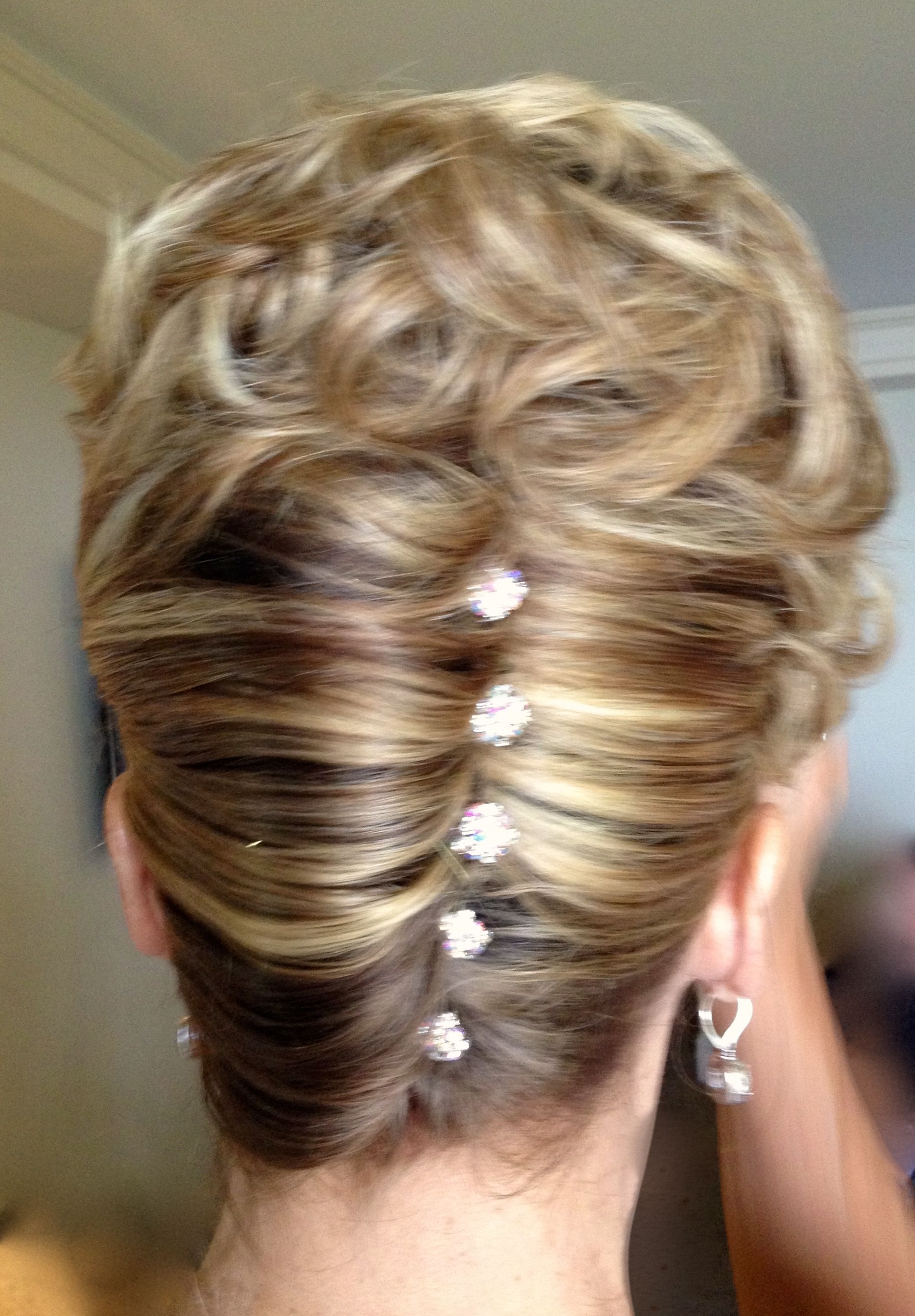 photo credit
Keep watching this sophisticated and elegant wearing a smooth French roll, and the texture on the front makes the whole prove a bit difficult.
26. Smooth-Side Braid With Bun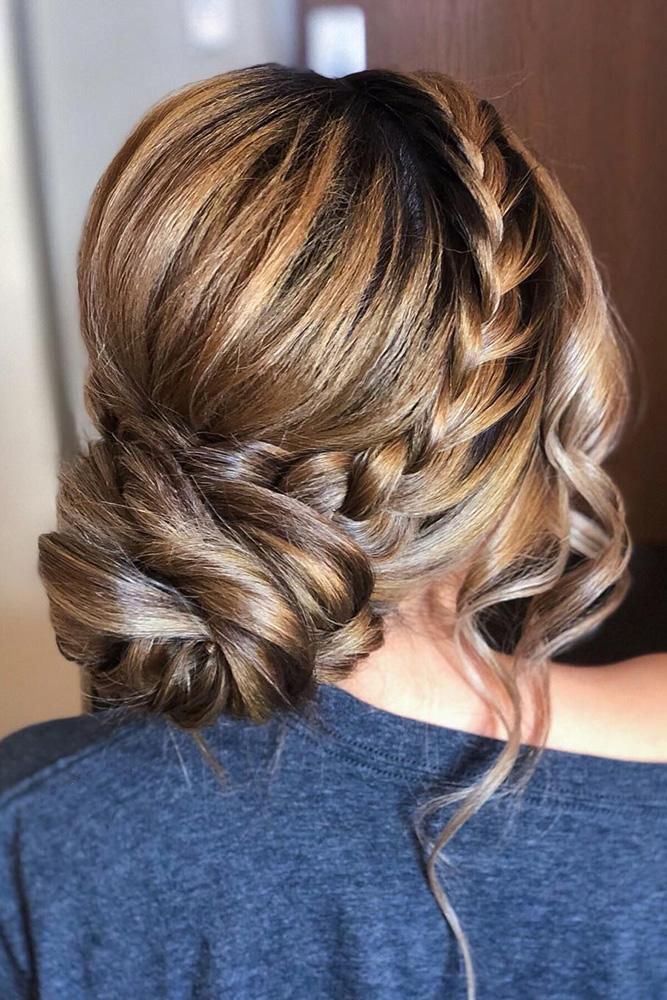 photo credit
Trend mother of the bride's hairstyles is updated classics with this side braid with bun, a perfect style!
27. Elegant Soft Head Updo Hairstyle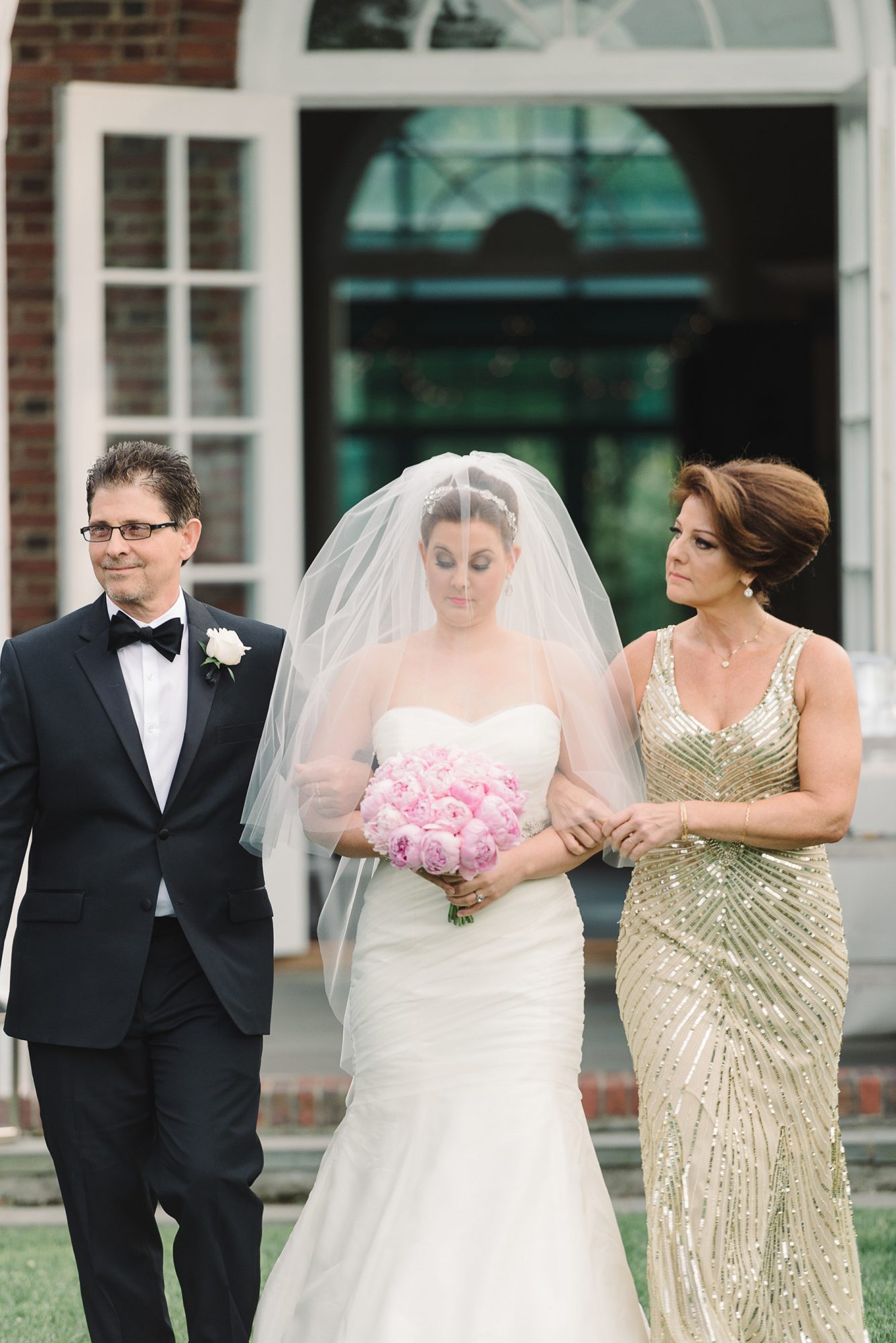 This classic updo hairstyle is sleek on top; a smooth updo is elegant in its own right and lets her dress shine.

28. Bob Short Hairstyle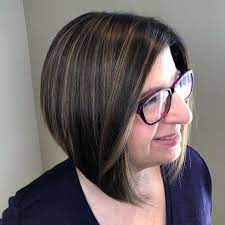 photo credit
The simple bob-short hairstyle offers you an elegant feel, no need for other accessories, but its whole looks beautiful.
29. Half Up Loose Medium Curls With Beads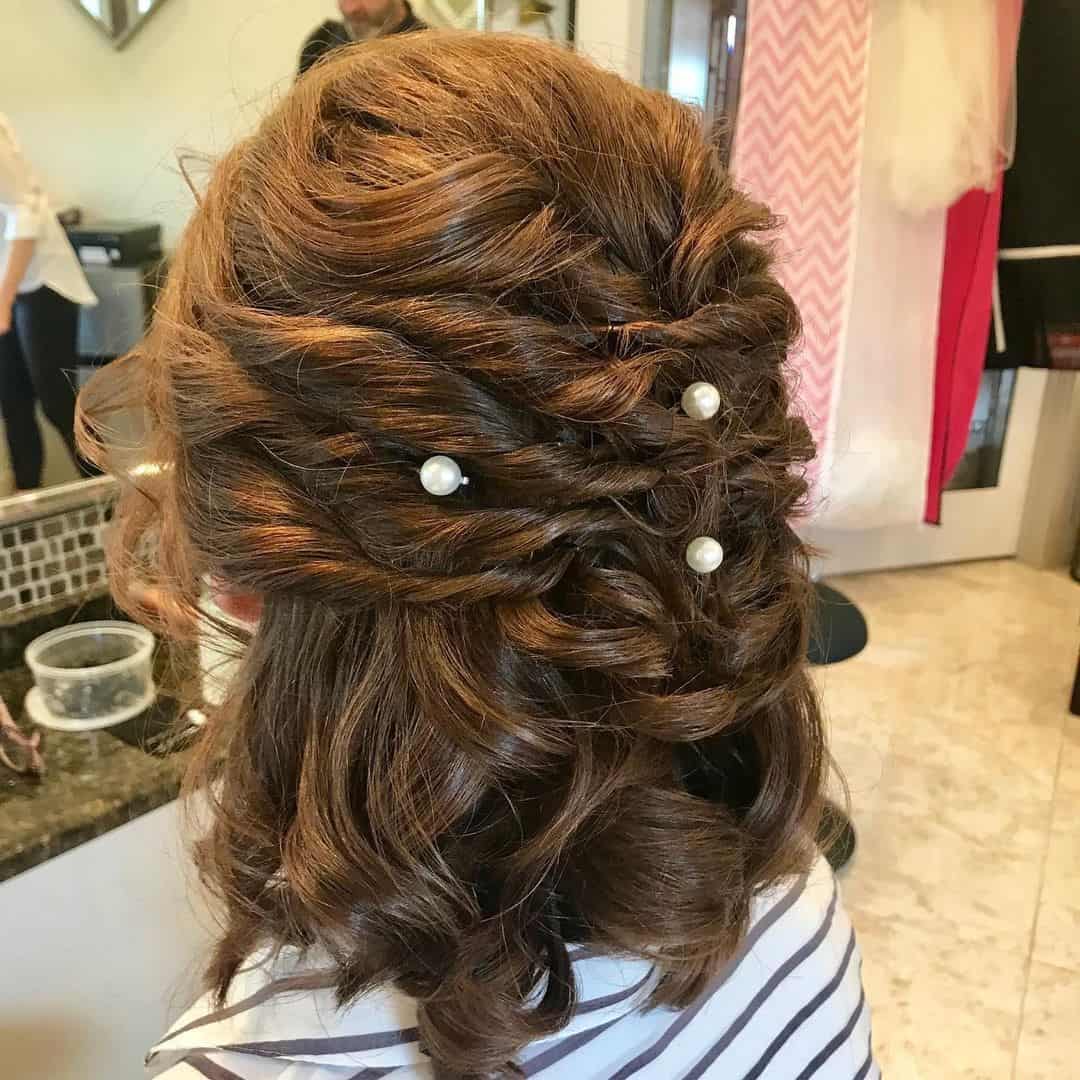 photo credit
It is slightly pulled with a messy texture look to give a chic hairstyle and add beads to a classy look for your hair.
30. Short Wave Bob Hairstyle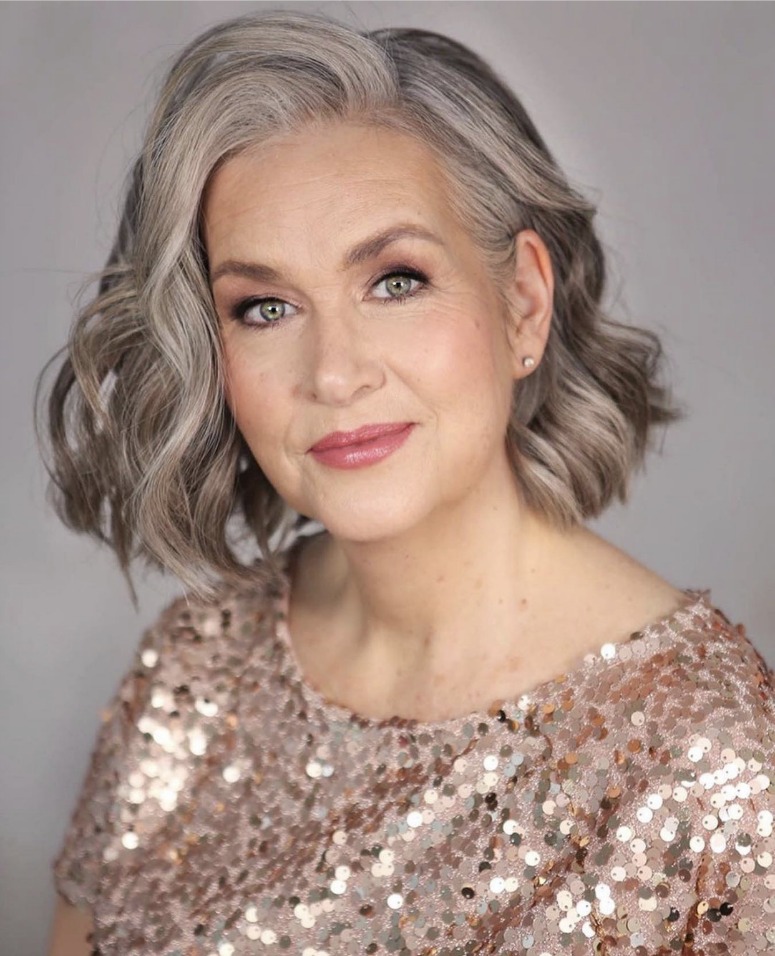 photo credit
The short hairstyle gives us a vibe feeling. This look is not only chic but fun and flirty.
31. Short Half Up Half Down Hairstyle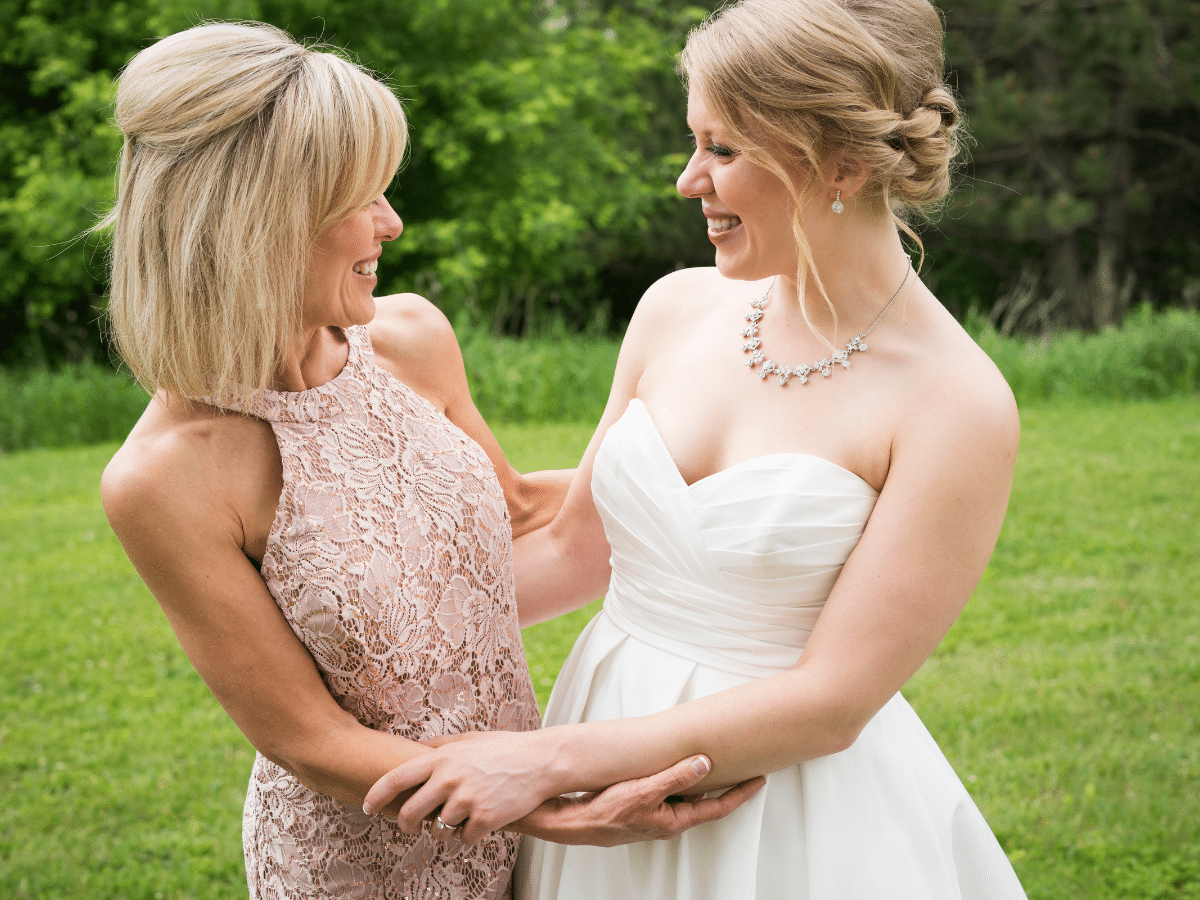 photo credit
This short half-up hairstyle is sleek on the top, is a perfect combination of volume, and loses straight.
32. Braided Textured Updo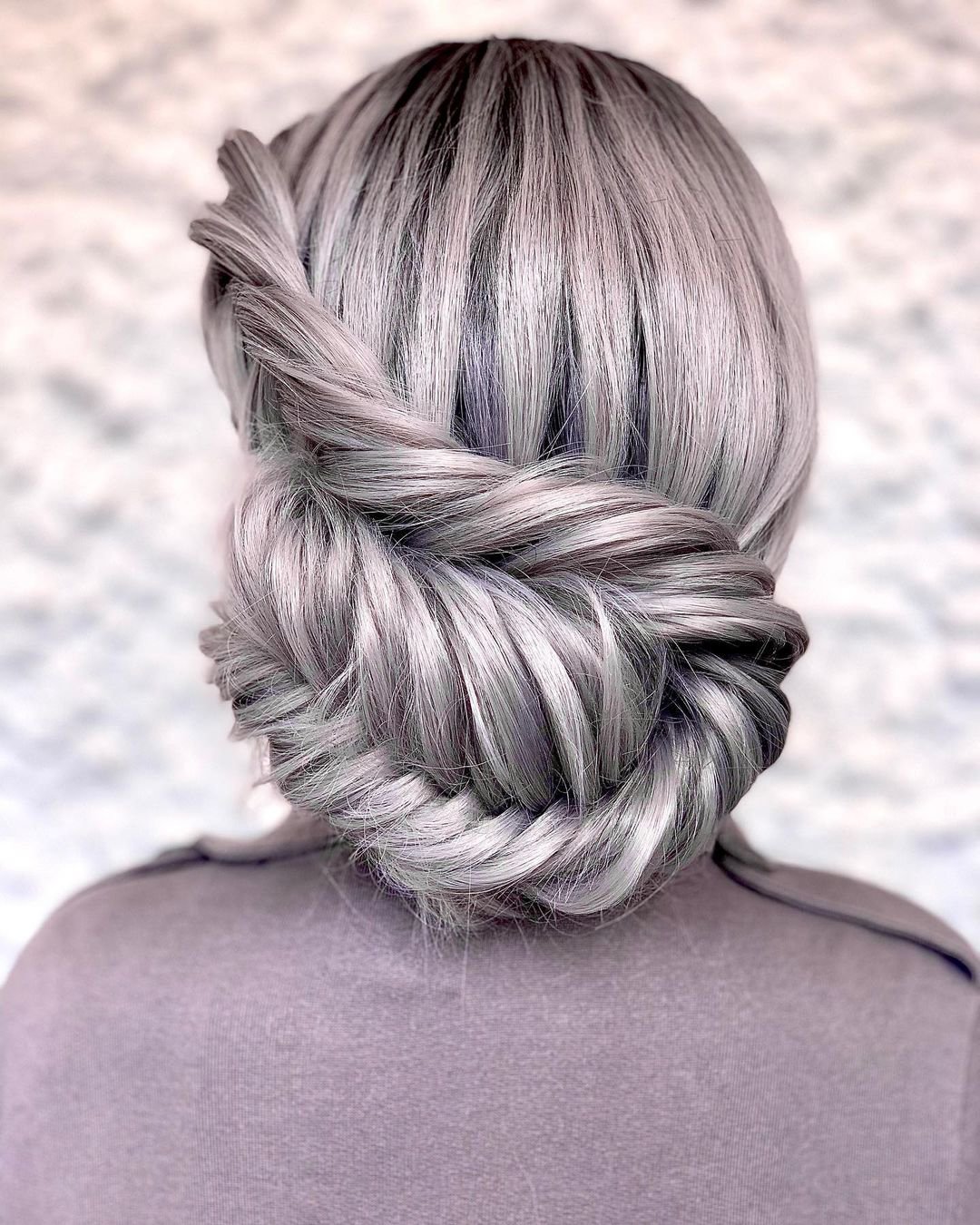 photo credit
The smooth mother-the-bride hairstyle is fast and easy to put together at a moment's notice. This one features long wispy bangs and a voluminous shaggy bun in the back.
33. Curly Bob Hairstyle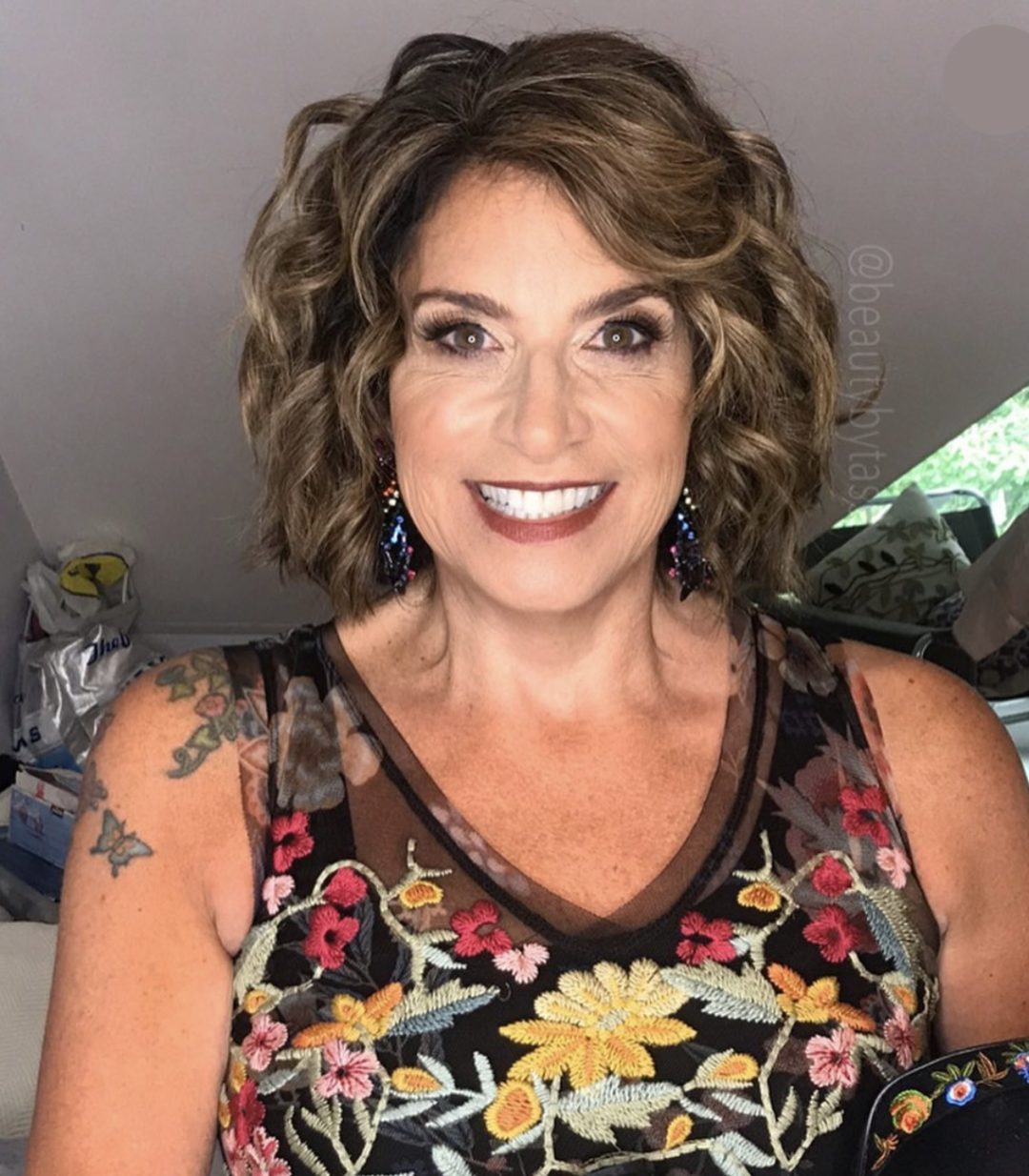 photo credit
Opt for a sultry beach curly bob hairstyle for the mother's bride and Complement her daughter's stunning chignon.
34. Sparkly Texture Braid Long Hair With Flower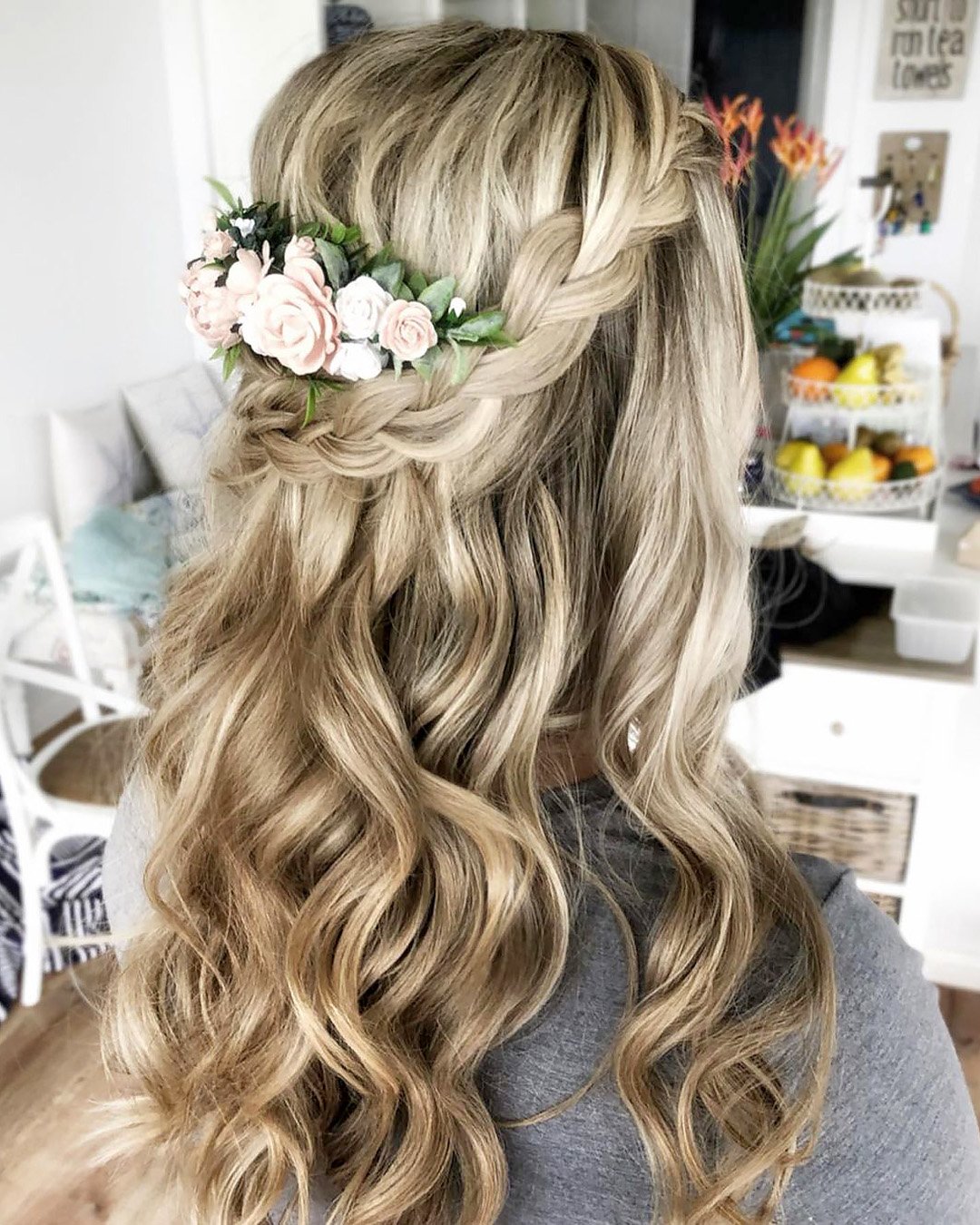 photo credit
Looser half up, half down with texture framing the face, the whole shows off a sparkly example of the look.

35. Curly Half Up Down Bangs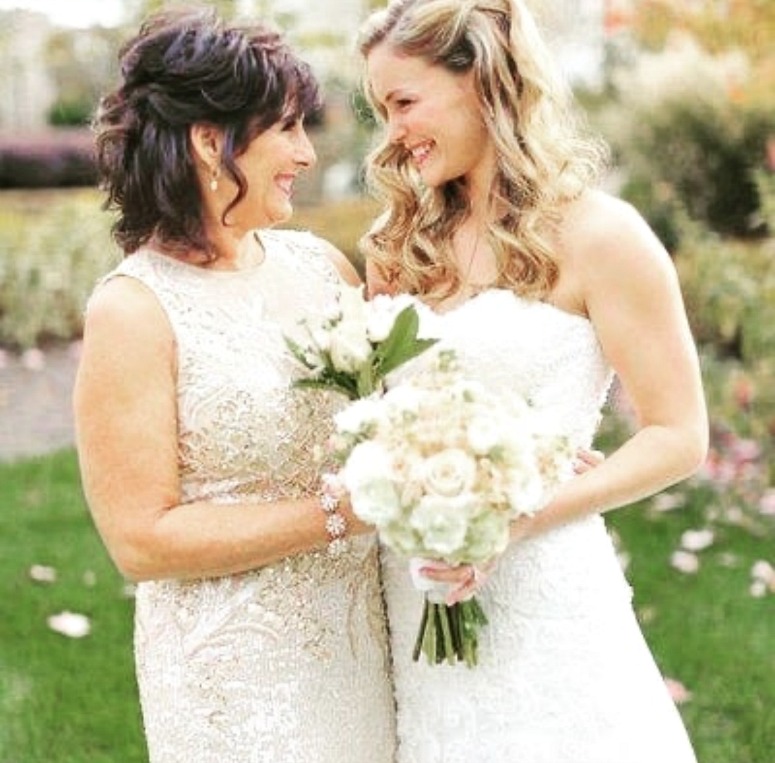 photo credit
I love how stunning mama embraces her beautiful curls. Many benefits of shorter hair are you can wear your hair down.
36.Chignon Smooth Low Bun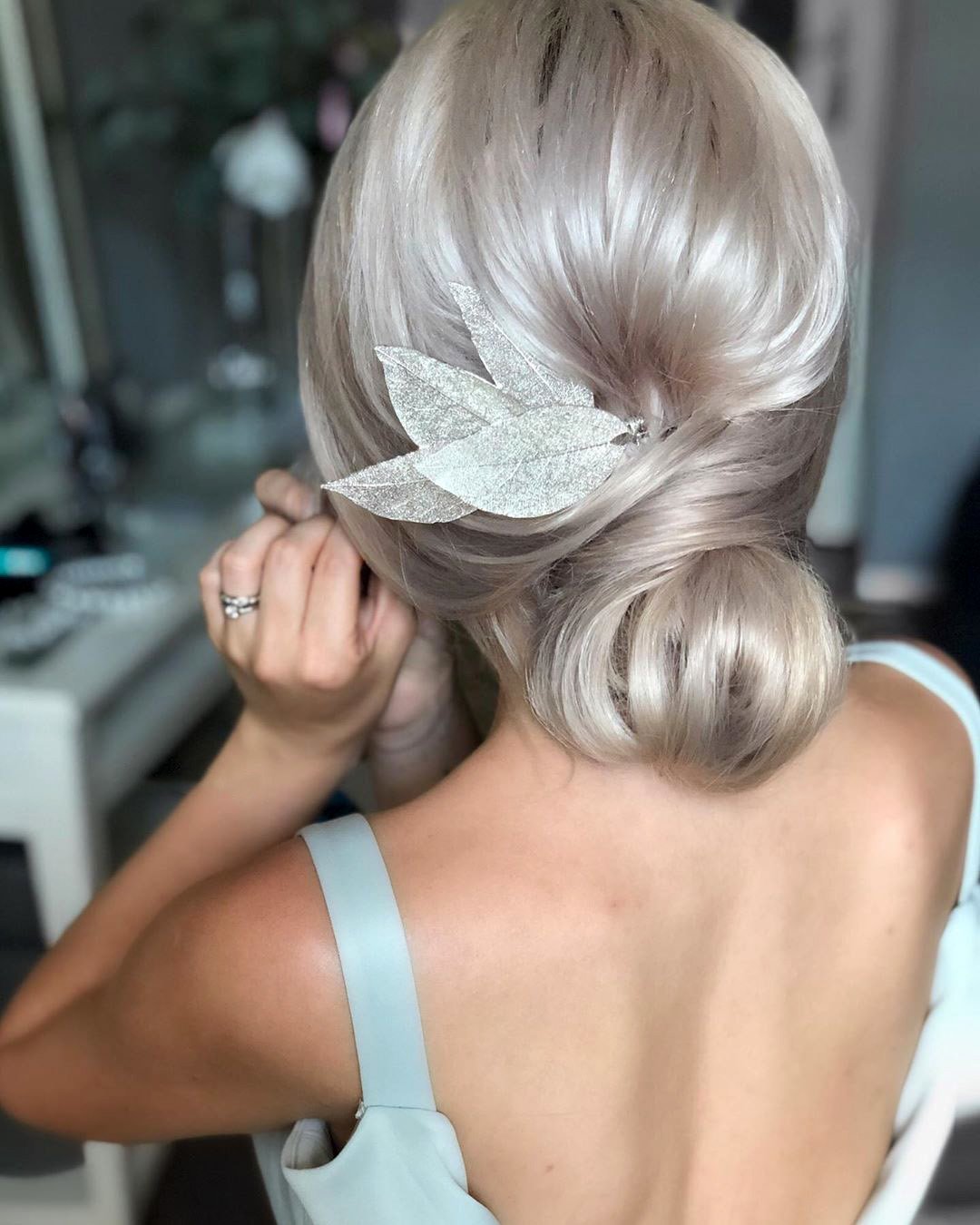 photo credit
This simple hairstyle is easy to complete in 15 minutes, perfect for such a special occasion.

37. Swept Side Curls Bun With Flowers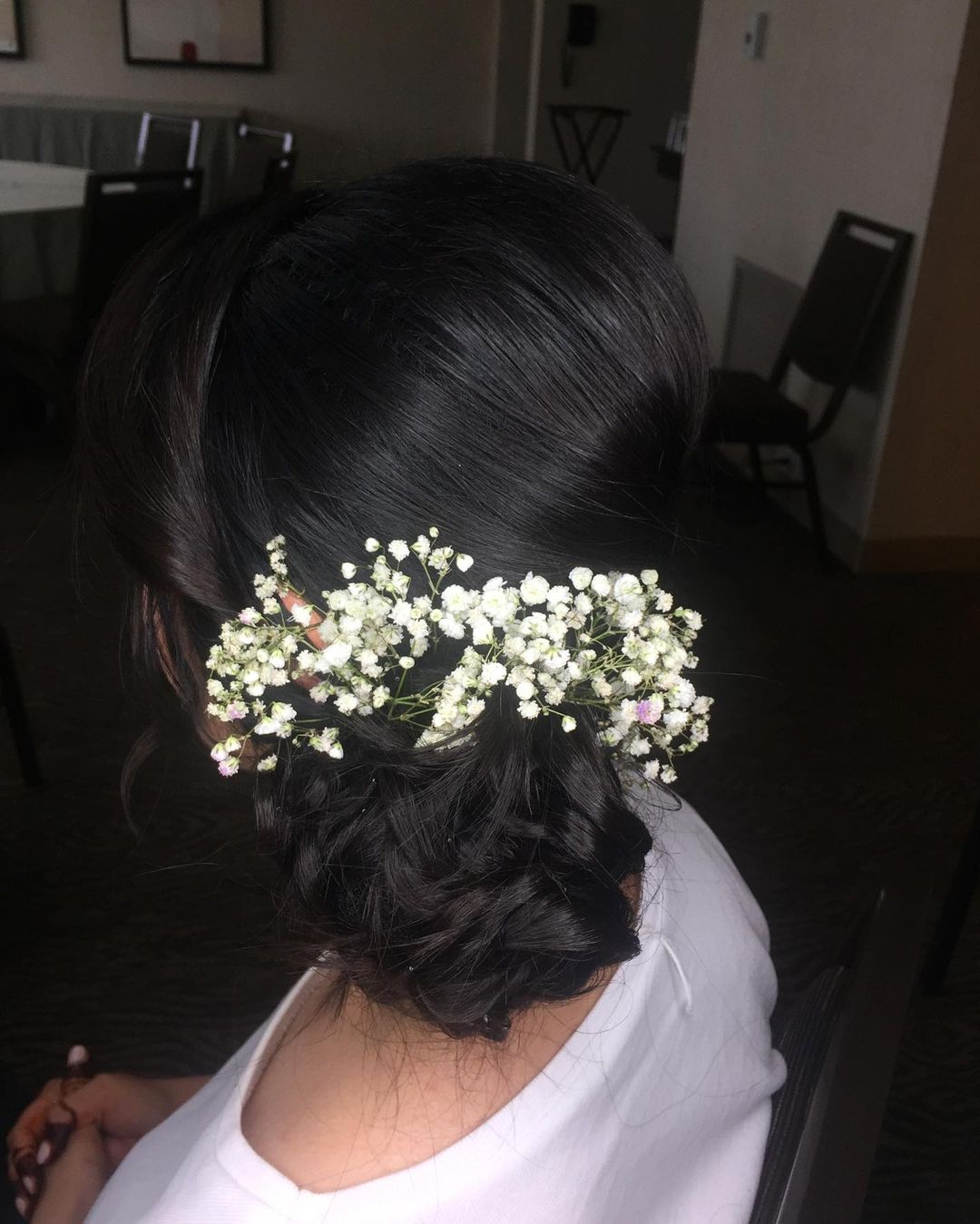 photo credit
Simple hairstyles swept side curls bun are significant due to their fantastic simplicity and add flowers headpiece giving you a fabulous look!
38. Soft Low Bun Hairstyle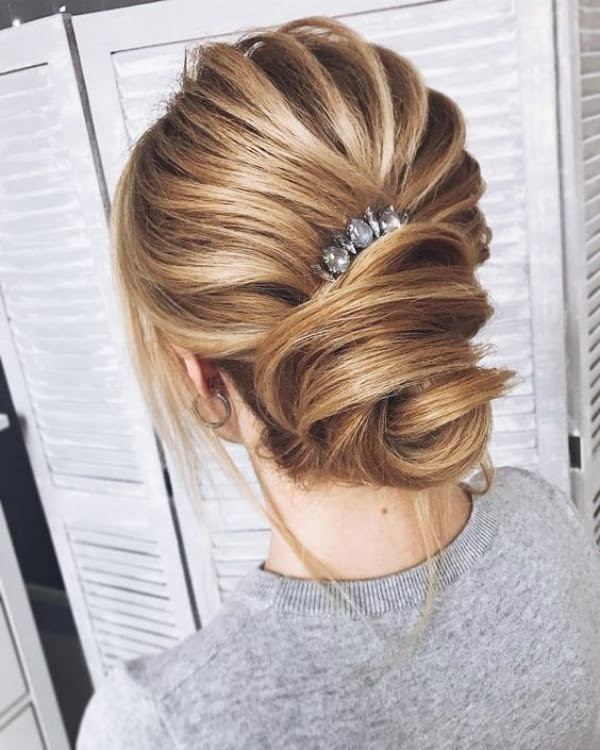 photo credit
Styling this soft hair with a curly bun gives a moderate but dainty look.

Here are five wedding headpiece accessories, including the mother of the bride's hairstyle.

39. Bridal Wedding Hair Clip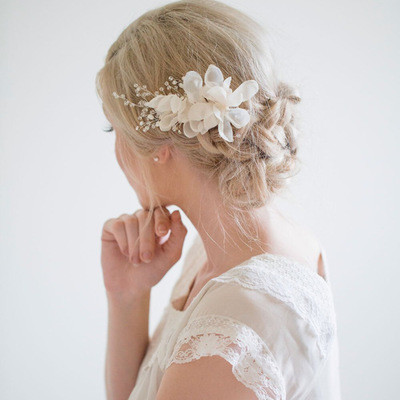 Pearl wedding hair comb with alloy wire, pearls, flowers, crystal rhinestone, and comb.
The crystal bridal hairpiece is better suitable for long hair, while thin or short hair is also reasonable.
The flower hair accessory is unique for weddings, parties, evenings, and other occasions. The chic design will make you elegant and charming;
40. Handmade Crystal Flower Wedding Hair Combs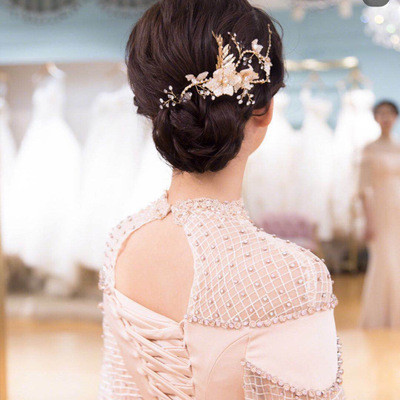 Bridal hairpieces are white flowers, crystal pearls, rhinestones, and leaves: 100% handmade, quality assurance.
Bride hair accessories will be available in two clips so that you can fix them well and stay stable.
Gorgeous hair jewelry is perfect for weddings, proms, and other special occasions or daily use.
A wedding headband for women is very delicate, making you look charming and get more compliments.
41. Beautiful Silvery Wedding Hair Combs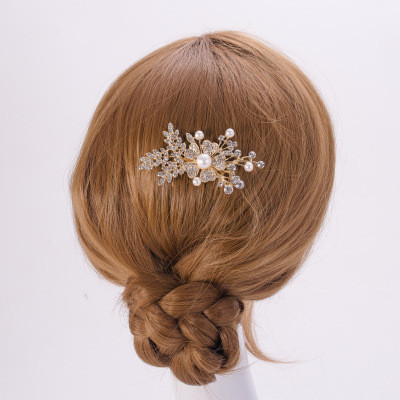 Wedding hair pins are alloys, pearls, beads, and crystal rhinestones.
Crystal bridal pieces are better for long hair than thin or short hair.
Pearl hair accessories are unique for weddings, parties, evenings,s and other occasions. Crystal rhinestone design will make you elegant and charming;
42. Wedding Or Prom Hair Comb Accessory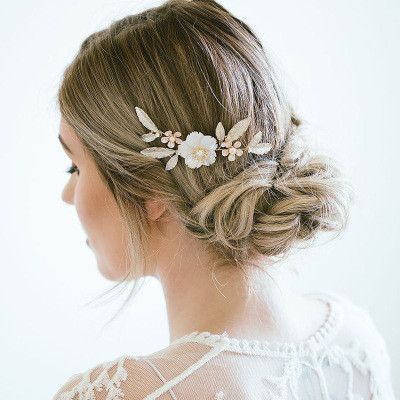 Unique hairpieces are high-quality alloy, pearl, opal, sparkling crystal, and rhinestone. You will surely get a ton of compliments!!!
Opal Hair updo is not worried about fading and will add a perfect touch to bridal updos.
Rhinestone Hair Jewelry is suitable for any special occasion, such as weddings, engagements, proms, and evenings. It's the most exquisite gift for the bride-to-be. The perfect complement will make your whole wedding dress look come to life!!!
43. Handmade Design Bridal Hairpin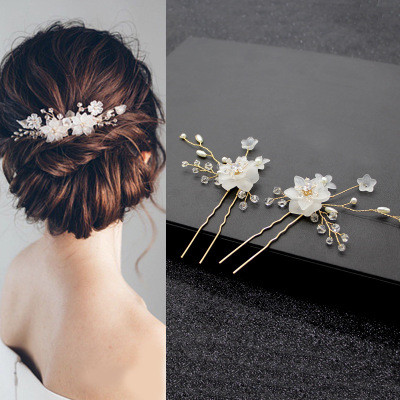 Bride hair pieces are the perfect choice for brides-to-be.
It suits almost all hairstyles and is an indispensable part of a suit.
Gerais also have other wedding headpieces; if you want, you can also take a look.
The bridal hair vine is suitable for brides and bridesmaids; they are all beautiful styles.
You can also give it as a special gift to a friend about to get married and give her the most sincere blessings.
Read More;
---
---
---
---
---
Other news for Thursday 15 December, 2022
---
View all news for Thursday 15 December, 2022 on one page
---
---
---
News for Wednesday 14 December, 2022
---
View all news for Wednesday 14 December, 2022 on one page
---
---
---
Recent News
---
---
---