Details
Product Description: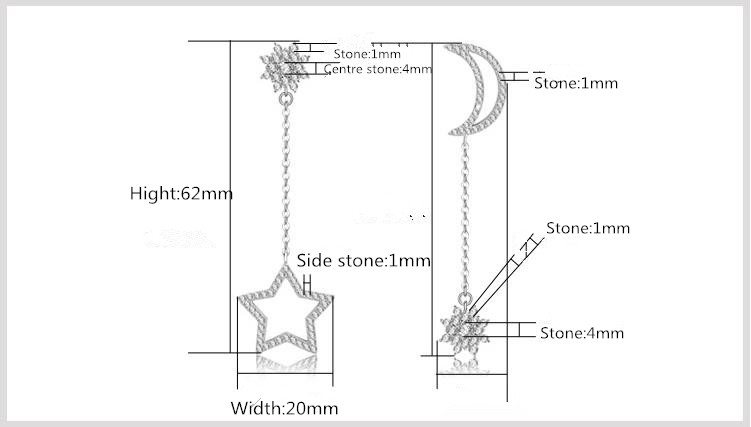 Can according to your own like habit worn in a variety of ways,

Participate in various activities to wear, suitable for any occasion, any clothes can match your wardrobe. Collection of luxury, bright, in a low profile

Wear earrings, modify the line of face and neck, let you more show aristocratic temperament

Fashion in earrings has allowed wearers to express emotion or solidarity with other people for millennia.

Can buy for your girlfriend, wife, daughter, mother, grandmother, aunt, grandma
Tags
Reviews
---
Displaying 1 to 3 (of 3 reviews)
I have never gotten as many compliments on earrings as I have with these. I have had people ask me where I bought them and one person asked for the link so he could get them for his wife. Really, really pretty. I would recommend them....
I have been seriously disappointed the last few times I purchased earrings online (not from Amazon). These are wonderful. They look as pretty in reality as they did in the picture. They are feather-light and I sleep in them....
I purchased these for a Christmas gift for my sister. The earrings are simply beautiful! They look like they would dress up or down well and have a quality look to them. The teardrops do not swing independent of one another but the overall quality of the earring makes up for that tiny bit. I would definitely recommend these as a budget friendly gift that looks like you really spent more than you did! I'm sure my sister will love them!...
Displaying 1 to 3 (of 3 reviews)