Details
Product Description: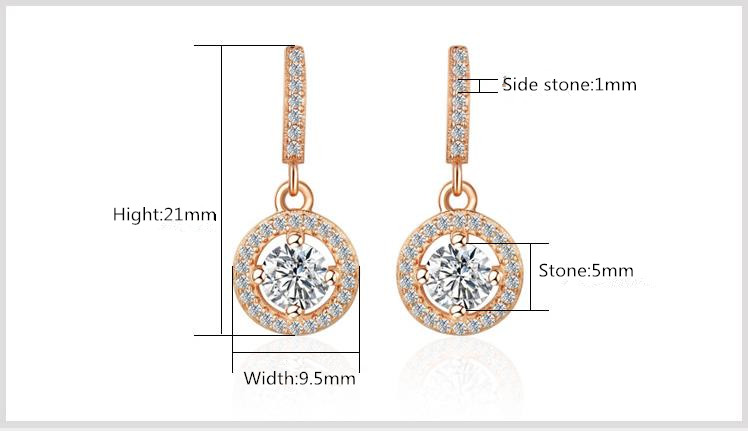 Can according to your own like habit worn in a variety of ways

Participate in various activities to wear, suitable for any occasion, any clothes can match your wardrobe. Collection of luxury, bright, in a low profile

Wear earrings, modify the line of face and neck, let you more show aristocratic temperament

Fashion in earrings has allowed wearers to express emotion or solidarity with other people for millennia.

Can buy for your girlfriend, wife, daughter, mother, grandmother, aunt, grandma
Tags
Reviews
---
Displaying 1 to 5 (of 5 reviews)
Beautiful, colorful, sexy, artfully made, I love these earrings; I can wear them with most anything and everything. This is a great investment.
I love these. The stones are very pretty. The wire wrap bends easily though. It's hard to shape it back once you mess it up but it can be done.
CleverReviewName
01/07/2018
Bought them for my girlfriend. They are now her favorite set of earrings
These earrings are exquisitely beautiful!!! But I have a very short neck and they are not fashionable on me...I gave them to a friend and she looks fabulous in them...they are very long, sparkly and dressy!...
These looked as nice as they do in the picture, and the size and shape was exactly what I expected. I don't know anything about silver, so, realistically I can give a judgement on their silver content. But they are pretty and she loved them, so it was a great value for the money....
Displaying 1 to 5 (of 5 reviews)