Details
Product Description: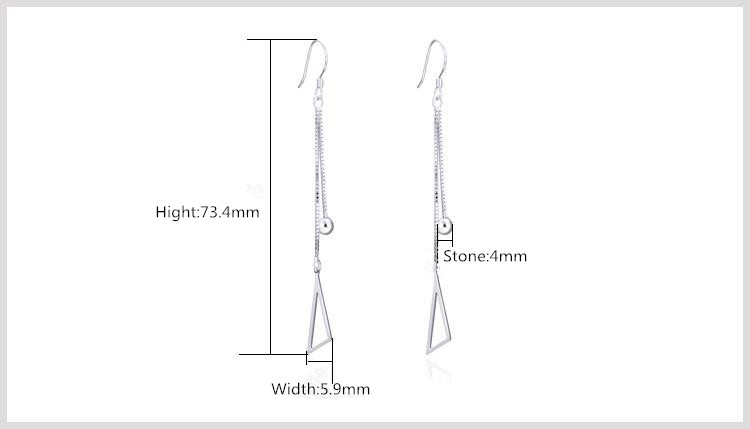 Can according to your own like habit worn in a variety of ways

Participate in various activities to wear, suitable for any occasion, any clothes can match your wardrobe. Collection of luxury, bright, in a low profile

Wear earrings, modify the line of face and neck, let you more show aristocratic temperament

Fashion in earrings has allowed wearers to express emotion or solidarity with other people for millennia.

Can buy for your girlfriend, wife, daughter, mother, grandmother, aunt, grandma
Tags
Reviews
---
Displaying 1 to 6 (of 6 reviews)
These earrings were just as beautiful as they appeared on the website - exactly as described and pictured. The quality of the materials, workmanship, and the intricate design are all better than expected for the price. Definitely a happy customer....
I bought these pretty earrings to go with a beautiful dichroic pendant.
Gorgeous earrings, delicate, long, and easy to wear. I bought them as a Christmas present for my daughter-in-law, and they look beautiful on her. I think any woman could wear them, though; the style isn't limited to young and sassy!...
K. L. Friedrich
01/07/2018
I will say that the pictures of these earrings do not do them any justice, they are comprised of three delicate twists of silver; the smallest in the center, the largest the outer most. This design gives these earrings a great deal of movement and add a great deal to the overall appeal....
Kimberly Wilson
01/07/2018
These are lightweight and gorgeous. I wear them all the time and am glad I bought them.
My wife received a constant stream of compliments the day she put these on. She said that she never had received compliments for her jewelry before these.
Displaying 1 to 6 (of 6 reviews)