Details
Product Description: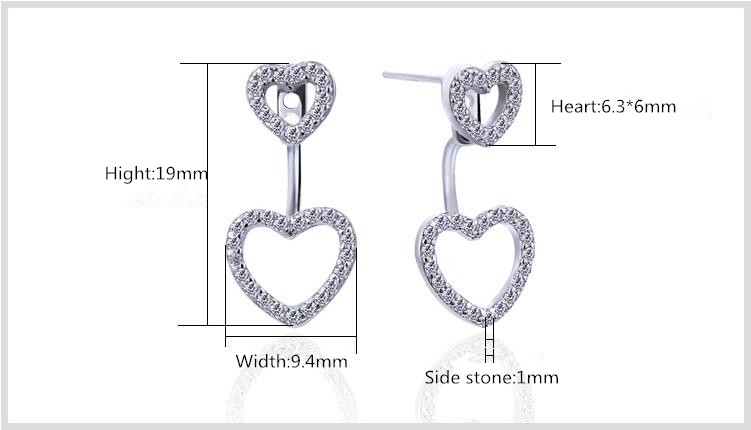 Can according to your own like habit worn in a variety of ways

Participate in various activities to wear, suitable for any occasion, any clothes can match your wardrobe. Collection of luxury, bright, in a low profile

Wear earrings, modify the line of face and neck, let you more show aristocratic temperament

Fashion in earrings has allowed wearers to express emotion or solidarity with other people for millennia.

Can buy for your girlfriend, wife, daughter, mother, grandmother, aunt, grandma
Tags
Reviews
---
Displaying 1 to 2 (of 2 reviews)
Beautiful and worth the money. They haven't discolored. Very fragile looking and I think they need to be treated as fragile. Do not wear if you will forget to take them off at night. Although I don't think they would hurt you to sleep in they would easily bend out of shape....
My wife is very pleased with the look of these earrings. She tends to like "long dangly" earrings over simple studs or hoops. apparently fits in with her current pieces and she digs 'em...and that is all that matters to me. They seem like a good value considering the price I paid and how happy she is with them....
Displaying 1 to 2 (of 2 reviews)