Details
Product Description: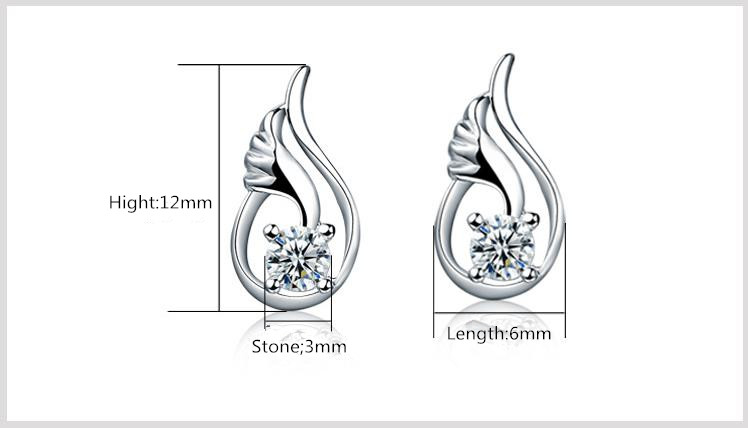 Can according to your own like habit worn in a variety of ways

Participate in various activities to wear, suitable for any occasion, any clothes can match your wardrobe. Collection of luxury, bright, in a low profile

Wear earrings, modify the line of face and neck, let you more show aristocratic temperament

Fashion in earrings has allowed wearers to express emotion or solidarity with other people for millennia.

Can buy for your girlfriend, wife, daughter, mother, grandmother, aunt, grandma
Tags
Reviews
---
Displaying 1 to 4 (of 4 reviews)
I get compliments whenever I wear these. I love them
To date, this is my favorite pair of earrings. They sparkle when light hits them and make a magical sound when I turn my head quickly or brush my fingers through my hair. They will look best on anyone with a long neck, as they are rather long. With the appropriate outfit, they look elegant and sophisticated....
Margarita Hernandez
01/07/2018
Loved this pair of earrings!! They are the right length for me, light and very elegant :) I just wish they had a little rubber stopper in the back as I lost one didn't even realize it until after. But love them so much and since the price went down I bought another pair ;...
Wow. These are absolutely beautiful. I bought one set for myself and another for a family member. In the week+ she's had them, she's worn them every day. We work together, so I can't wear mine. And I'm dying to!!! They are elegant and silver, perfect length...not too short, not too long. They move with your movements, which I love. Now if I can only convince my family member to stop wearing them so I can show of mine, things would be perfect!!...
Displaying 1 to 4 (of 4 reviews)