Details
Product Description: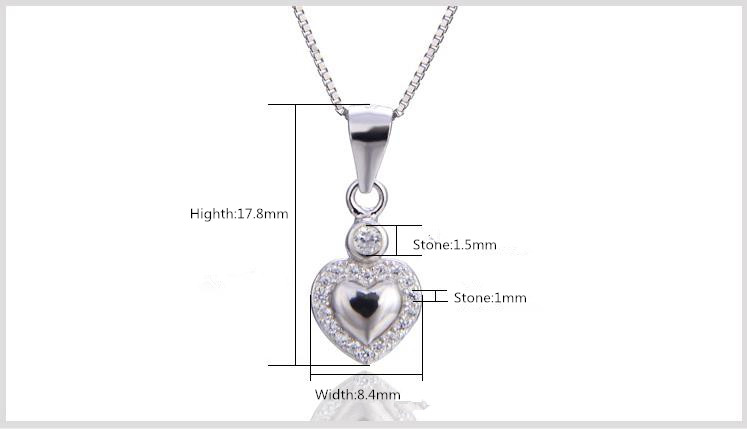 Charming Necklace,make you more attractive.

Package Included: 1 X Necklace

Size: 18inch

Material:Sterling Silver
Material Color:White
Tags
Reviews
---
Displaying 1 to 12 (of 12 reviews)
I love this product. I wore it the other day and a good friend of mine wanted to know is she was in my will. She wanted the necklace left to her.
Claudius Maximus.
05/23/2018
Gave to my Mother-in-law for Mother's Day. I thought it would be too much but she loves it! She keeps telling me it is the same necklace as the "Heart of the Ocean" necklace from the movie "Titanic"....
Bought for my daughter as a gift. Good quality for reasonable price.
I bought this item as a gift for my Mom and she loved it! Makes for special memory to cherish!
10 year old daughter loved it. The stone and charms are just as pictured thought the chain quality is questionable.
victoria nemerson.
05/21/2018
I bought this for my mother-in-law and best friend and both LOVE it! Amazing quality for the price!
It will be a gift for a family member and I haven't given it yet but all the pieces have arrived and it looks lovely!
It was what I wanted or more to the point what my wife liked, it arrived on time and was actually a little bit bigger then it looked in the pictures which is good as some of the items I have purchased have been smaller then the pictures lead them to be...
My wife loved it and it was just right for 1 of her Valentines day gift!
My daughter loved it!! I bought it for her 27th birthday. I haven't seen it in person but she said it was really pretty.
Large and very stunning. I get compliments on this necklace every time I wear it! Picture doesn't do it justice.
This is much more vibrant & colorful in person. It's almost gaudy, but not quite. It's special because my sweet hubby bought this for me after showing him how unique it was. He got it at a good price, too. This won't disappoint. There's so much detail, front & back!...
Displaying 1 to 12 (of 12 reviews)