Details
Product Description: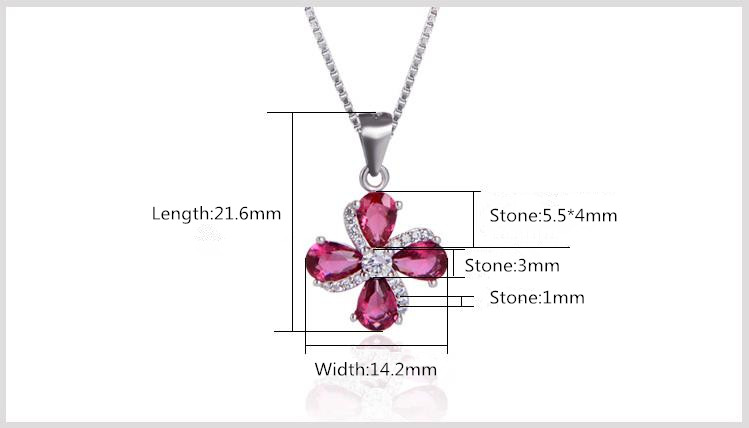 Charming Necklace,make you more attractive.

Package Included: 1 X Necklace

Size: 18inch

Material:Sterling Silver
Material Color:White
Tags
Reviews
---
Displaying 1 to 10 (of 10 reviews)
It was great and she loved it, her favorite color. I would say to buy immediately for that special someone in your life.
Claudius Maximus.
05/23/2018
Present for my daughter to give to her her mother. Super nice
I got this as a gift for my mom so she can brag about her seven grandchildren
This necklace was a perfect gift. The stones were cute and the necklace functioned nicely.
The charm is gorgeous! I love the magnetized locking mechanism. The chain was not to my taste, so I got a new chain and the charm looked perfect on it!
bought this for my mom for Mother's Day. Very nice for anyone to buy, for any time of the year. One person found this helpful
The crystal in necklace shines so brightly that easily catch everyone's eye. This pendant is an elegant piece of necklace I just like it toomuch. It is a really good idea for gift for birthday - Anniversary . The blue color of the stone really attracts everyone's and looks excellent....
The pictures really don't do this piece justice. The stone is such a lovely blue. It's so sparkly. Then there are two shooting stars wrapped around the blue heart . I am so happy with this piece. I just the blue stone. It's a perfect gift ....
I bought it as a present for my mother's birthday and she loves it.
Very pretty and my wife really likes it. Can't beat the price for something this nice.
Displaying 1 to 10 (of 10 reviews)