Details
Product Description: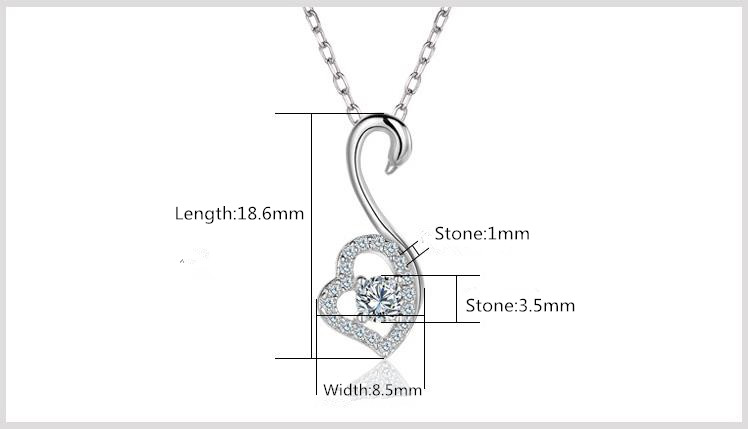 A charming Necklace makes you more attractive.

Package Included: 1 X Necklace

Size: 18inch

Material: Sterling Silver
Material Color: White
Tags
Reviews
---
Displaying 1 to 6 (of 6 reviews)
Great quality, beautiful & a great price. We bought this for my MAIL for her birthday and included hers, my husband's and our son's birthstones. She loved it! I would highly recommend this product!...
So very cute and great quality for the price. I didn't expect it to be very good quality, given the price, but I decided to order one anyway.
Cynthia B Melvin.
05/20/2018
I love this piece. It looks just beautiful put together.
Cynthia B Melvin.
05/20/2018
Wellbuilt for the price. Chain is ugly for such a nice looking pendant.
I bought yhis as a gift and she really loves it. The stone is pretty big and bright. People will ask where you bought this at because it's so eye catching.
ABSOLUTELY GORGEOUS! Received this and happy to say this is even prettier in person! Seller quick to respond - excellent customer service!! Highly recommend!
Displaying 1 to 6 (of 6 reviews)