Details
Product Description: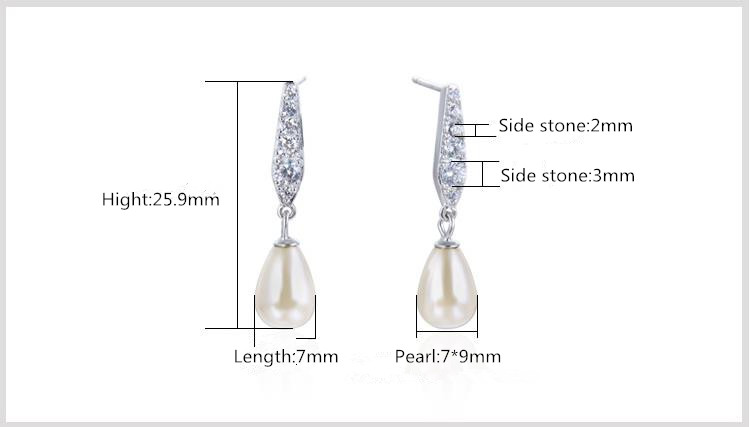 Can according to your own like habit worn in a variety of ways.

Participate in various activities to wear, suitable for any occasion, any clothes can match your wardrobe. Collection of luxury, bright, in a low profile

Wear earrings, modify the line of face and neck, let you more show aristocratic temperament

Fashion in earrings has allowed wearers to express emotion or solidarity with other people for millennia.

Can buy for your girlfriend, wife, daughter, mother, grandmother, aunt, grandma
Tags
Reviews
---
Displaying 1 to 4 (of 4 reviews)
iWrikeAminalCwackus
01/07/2018
I got these as a gift for my girlfriend and she really likes them. She's been wearing them relatively consistently for a few months, and they haven't shown any tarnish yet. They do feel a bit fragile, but they look great. I would definitely recommend them....
Beautiful earrings. Nice finish and the length is perfect. Noticed that none of the earrings had rubber stops on the fishhook wires These rubber stops prevent the wires from working their way out of the ear lobe and becoming lost. Easily remedied by purchasing from most stores selling earrings...
Shanna Belle Borthick-Compton
01/07/2018
These were very dainty and pretty, and well built. I was impressed with the quality for the price, and they were a gift and she loved them!
Beautiful and graceful. Each section moves separately from each other. I love them!! You can wear them with flair! A great investment Quality earrings.
Displaying 1 to 4 (of 4 reviews)