Thursday 19 May, 2022 |
---
20 Colorful Wedding Accessories Will Make Your Big Day Awesome
by Administrator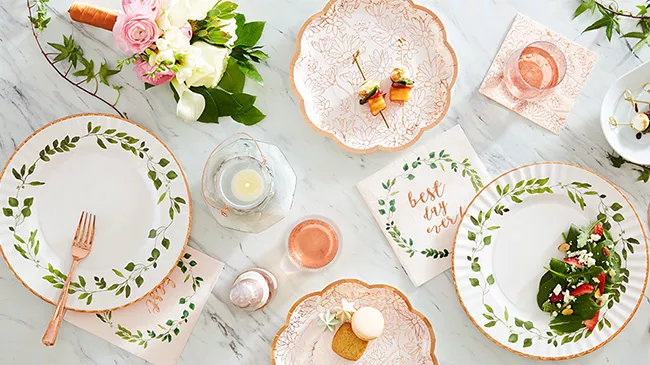 What Are The Best Wedding Accessories For The Big Day?
Choosing the perfect wedding accessories is of particular significance. Accessories can mean anything from what the bride is wearing to the décor of the wedding event.
Let's break it down now.
Colorful Wedding Dress
Today, colored wedding dresses are also becoming very popular in the market. Due to their unique look and bright colors, most women buy such dresses. So, if you are looking for a well-designed colored wedding dress, you must carefully read the article below.
Color Wedding Decoration
For decorating accessories for the ceremony, pink flowers are always beautiful. Adding lots of pink flowers to the ceremony is a great way to bring in color. Try adding a runway in pink material. Have the flower girl throw out pink rose petals. Get lots of pink tulles. Tulle is a very cheap sheer fabric that is great to decorate. Tulle makes a beautiful affordable wedding accessory. Pink wedding accessories will add to the look of any wedding space.
Color Candles
Adding pink candles always helps to pull in a romantic feel. Candles can be bought inexpensively and give a great ambiance to any wedding. When looking for pink wedding accessories, don't forget about bridesmaid dresses. It is a great way to add some color to any wedding. Dress the groomsmen in pink ties to match the bridesmaid's dresses. They can also have a pink scarf peeking out of the jacket pocket. That adds to a beautiful slight accent.
Color Makeup
When trying to get the perfect makeup for the wedding day, look for soft pink colors. Pink wedding makeup will add a great compliment to any pallet. Try using Clinique, Mac, Dior, and Sephora colors in pale pink. Add a little bit of sheer radiance to the eyes. Mineral makeup is a great natural look. They offer a wide variety of pink techniques in mineral makeup. It makes up good because it lasts all day and looks very honest. They have a subtle pink blush that glides smoothly and will not come off on clothing.
Color Wedding Headpiece
There are many options for wedding accessories for your hair. Some brides use decorative bridal hair combs to accessories their hair, which is used in various methods. Some use it to achieve a French twist-like look. Some add it to their hair to stimulate an elegant look. It can choose as decorative in various designs and styles. If you prefer combs in a light color, these are available for you. These combs that are lightly colored incorporate sequins or beads. Mahogany combs are also available, and you can also use fancy bridal hair accessories to accessories your hair.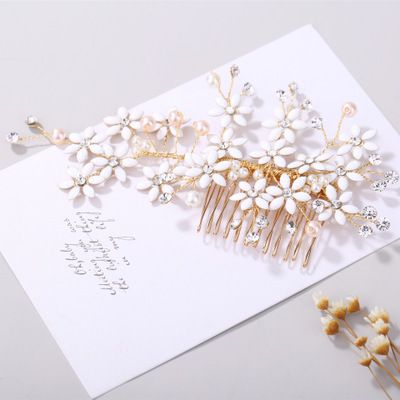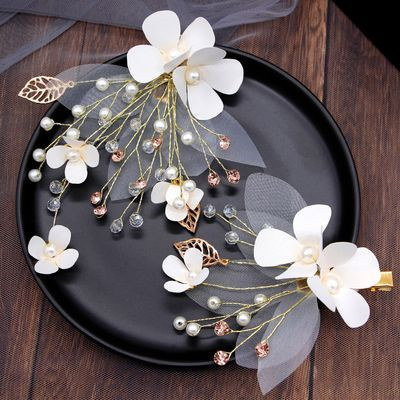 Color Wedding Jewelry

The Wedding Ring--Coordination Is Key
Between cake tastings and dress shopping, don't forget to keep this vital piece of wedding jewelry in mind. For example, don't plan on silver wedding jewelry if your wedding ring is gold. Instead, pearls can be worn with any color and would compliment your gold wedding ring for a classic style. For white gold or platinum, consider silver jewelry to give your dress a more modern look. Here have so many fashion styles in jewelry stores.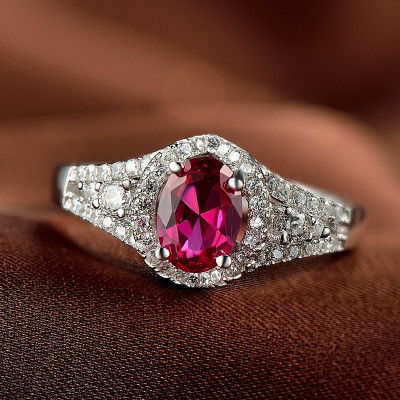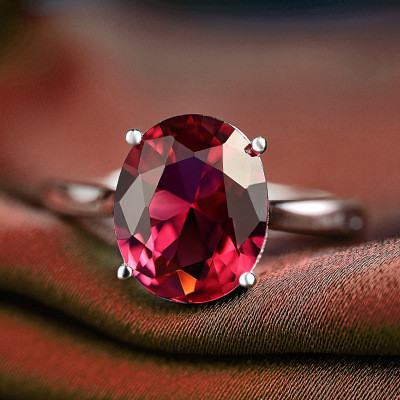 925 Sterling Silver Princess Ring For Women
Colorful Necklace
In addition to the color trend in wedding wear, brides accent their gowns with big birthstone necklaces. The dainty little necklaces accented with pearls or crystals are losing out to chains that aren't just a nice little touch but are focusing all attention on the bride. Dramatic collars, clusters or long strands of large pearls or beads, asymmetrical looks, multi-strand drops, and V-necks are all necklaces that let the bride boldly express her individuality. Dresses for fall and spring are often strapless or have very little neckline interest. These features permit the bride to create her interest using bold jewelry pieces, often in color.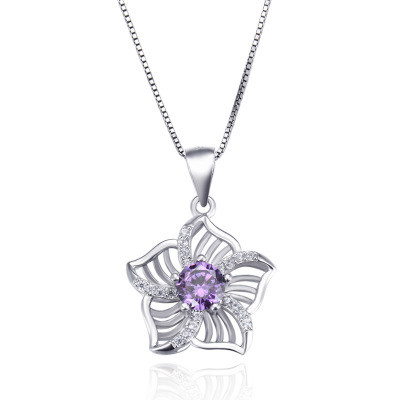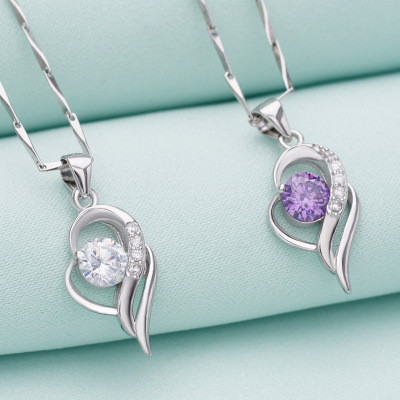 Sterling Silver Bracelets
Sterling silver is an excellent choice for warm months because it is a neutral color that goes with everything. Remember all those colorful clothes you dug out when putting away your winter coats? All of them should match the base tones of a sterling silver bracelet (matching any gemstones or other coloring is up to you!). These sterling silver bracelets are excellent choices for fun in the sun.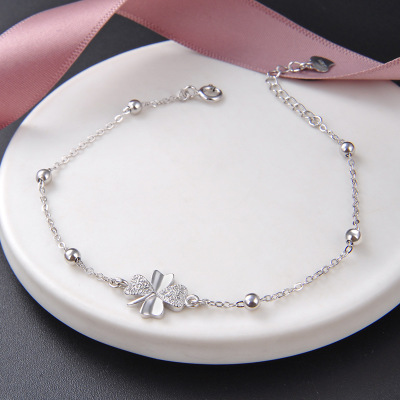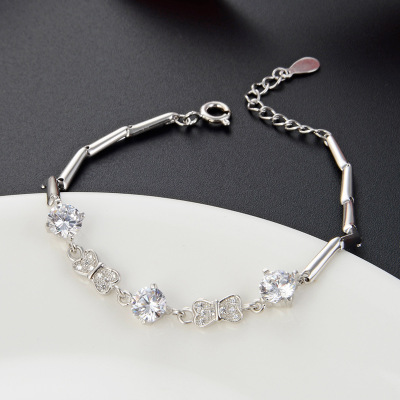 Colorful Stud Earrings
Call them stud or birthstone earrings, these little bits of color and sparkle are back with us. Choose a simple 2.00ct pair of round diamonds set in 14K white gold. Each round cut 6.5mm stone set in a three-prong martini setting. The earrings are secure with butterfly backs.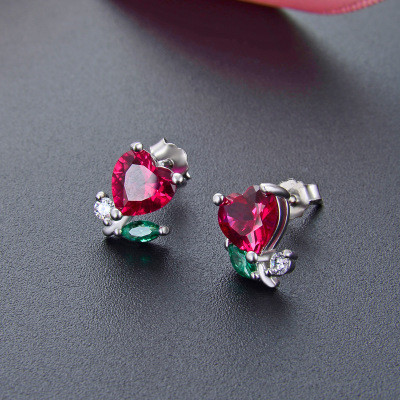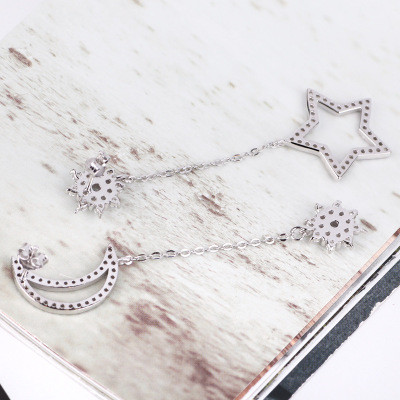 925 Sterling Silver Fashion Angel Design Earrings

Or put a little color in your stud earrings, using orange, pink, or red diamonds. The earrings are made from polished 14K yellow gold and have two round diamonds in prong settings. The approximate diamond weight for each pair is 1.00ct. Affix them with a butterfly back.

Color Clutch Purse
Croc Leather Handle clutches - This pastel-colored faux crocodile leatherette bag can make a perfect accessory to each bridesmaid's summer wedding outfit. Available in black or brown micro fiver with pastel pink or blue faux croc trim, this bag features a water-resistant crocodile bottom, a zippered pocket, and an interior ling in a pastel color. You can personalize this hobo bag by having your bridesmaid's initial embroidered on the side of the pack.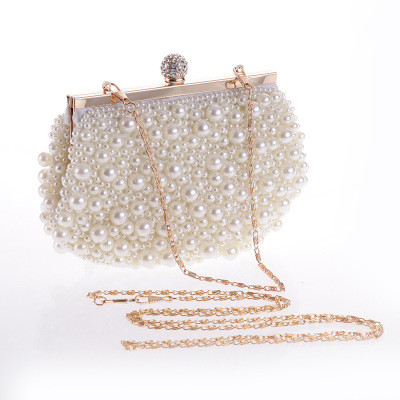 Embroidered Satchel Hand Bag - Beautiful and practical, this blooming purse from Alycat Designs of San Francisco can make a gorgeous present for each bridesmaid. Chic and clever, this smaller-sized bag is wider on the bottom, designed to expand and accommodate more than your bridesmaids would expect from a purse. Feel free to personalize this bag with the three initials of your bridesmaids.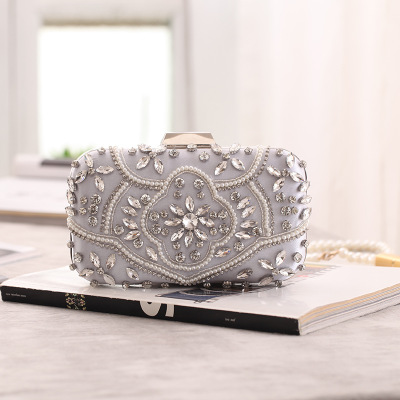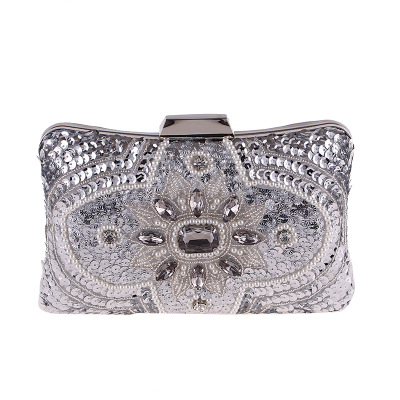 Colorful Decorations And Floral Centerpieces
Take a walk through your local fabric or craft store and look at the available items. It will help spark creativity and more ideas for incorporating color as you plan your wedding. You may also find other ways to save money when decorating for the wedding reception, creative ideas for floral centerpieces for the tables, and ways to add a personal touch to wedding favors for your guests.
Color Balloon
If the balloon happens to be pink, tie a blue ribbon to the string, and vice versa. Place these wedding balloons in groups of two to three throughout the reception area. Also, rather than just using the ribbons on the balloons, feel free to tie ribbons & raffia to anything & everything in the reception area.

Other Color Wedding Accessories
Other accessories include stoles, wraps, stockings, and little attire, which help the bride and bridesmaids on that particular day. So it's essential to get the right items to match the dresses. Sometimes, in the hectic shopping, things get forgotten, like gloves or a pair of Spanx. So it's those small things that add up to a lot of comforts.
Conclusion; As you can see, it's not hard to come up with elegant colorful wedding decor ideas so long as you have plenty of beautiful wedding accessories available!
Read More;
---
---
---
---
---
Other news for Thursday 19 May, 2022
---
View all news for Thursday 19 May, 2022 on one page
---
---
---
News for Wednesday 18 May, 2022
---
View all news for Wednesday 18 May, 2022 on one page
---
---
---
Recent News
---
---
---