Details
Product Description: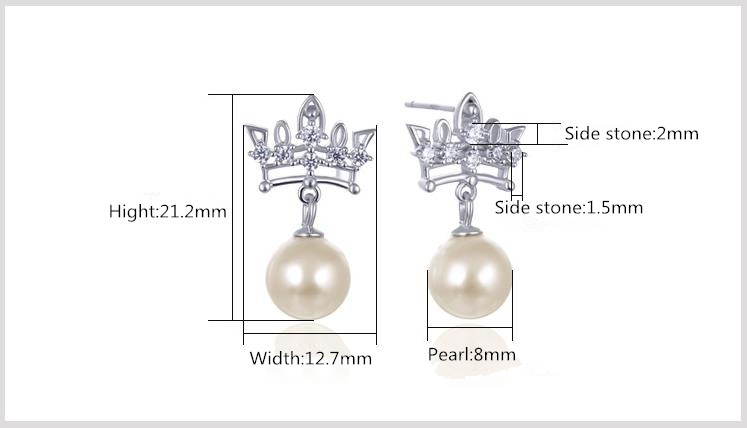 Can according to your own like habit worn in a variety of ways

Participate in various activities to wear, suitable for any occasion, any clothes can match your wardrobe. Collection of luxury, bright, in a low profile

Wear earrings, modify the line of face and neck, let you more show aristocratic temperament

Fashion in earrings has allowed wearers to express emotion or solidarity with other people for millennia.

Can buy for your girlfriend, wife, daughter, mother, grandmother, aunt, grandma
Tags
Reviews
---
Displaying 1 to 4 (of 4 reviews)
Scott Laughlin
01/07/2018
Beautiful. I was looking at a photo of my Sweetie today and remember these beautiful ear rings. Thank you!
My mother is in love with these earrings. She said they are the right size, not to long so they don't get stuck on clothing, and not to short so she can still feel like she's wearing earrings. She says they're really light and sometimes she even forgets she has them in...
Roberta Strenka
01/07/2018
Much better quality than expected for the price. Made a great gift. Very simple and good looking.
They are very well made. But I found them too big and returned them. A nice earring for dressy occasions.
Displaying 1 to 4 (of 4 reviews)