Details
Product Description: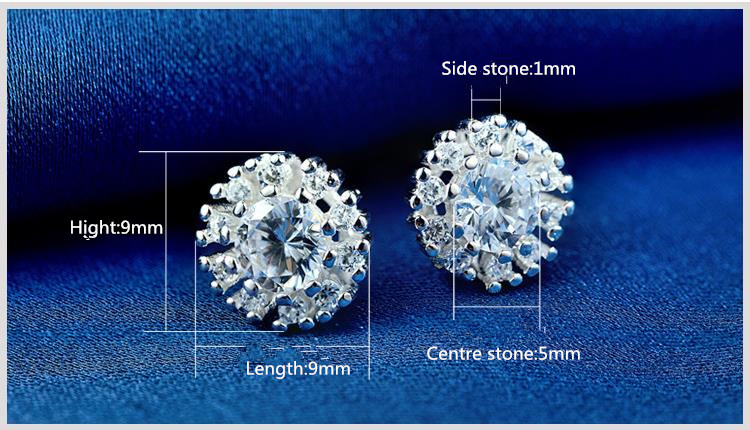 Can according to your own like habit worn in a variety of ways.

Participate in various activities to wear, suitable for any occasion, any clothes can match your wardrobe. Collection of luxury, bright, in a low profile

Wear earrings, modify the line of face and neck, let you more show aristocratic temperament

Fashion in earrings has allowed wearers to express emotion or solidarity with other people for millennia.

Can buy for your girlfriend, wife, daughter, mother, grandmother, aunt, grandma
Tags
Reviews
---
Displaying 1 to 7 (of 7 reviews)
Bought these for a Christmas gift & I'm jealous I didn't buy them for myself. These are even prettier in person than in the picture! Definitely recommend.
Different and unique looking. They look well made. I bought them as a Christmas gift for my mother-in-law -- she loved them!
Got this as a gift and made someone very happy with them. The design is quite elegant and when paired with the matching necklace, they make for a great ensemble.
Thomas Burm Jr.
01/07/2018
Bought these as a gift for my wife. She absolutely loved these. If you have allergies to cheap jewelry like my wife does these shouldn't be an issue. She said that the hoop is at the right angle she didn't even need to put a back on the earrings to prevent from falling out....
Beautiful! Light weight,stunning and very comfortable
Texas wife and mom
01/07/2018
I am very pleased with this purchase. I bought them for myself with an gift card that I received for my birthday. These are pretty and dainty. They are very light-weight and delicate, but well-made. I would highly recommend these....
Patricia DiLossi
01/07/2018
Purchased more than one to give to granddaughters. They love than and it is their favorite. The earrings look lovely on them.
Displaying 1 to 7 (of 7 reviews)