Details
Product Description: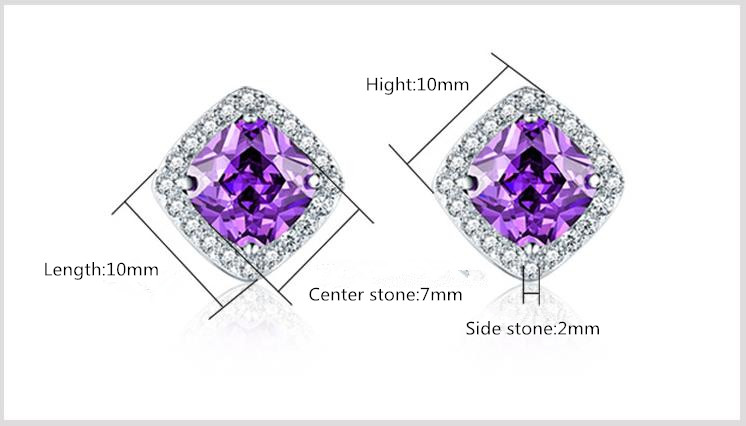 Can according to your own like habit worn in a variety of ways.

Participate in various activities to wear, suitable for any occasion, any clothes can match your wardrobe. Collection of luxury, bright, in a low profile

Wear earrings, modify the line of face and neck, let you more show aristocratic temperament

Fashion in earrings has allowed wearers to express emotion or solidarity with other people for millennia.

Can buy for your girlfriend, wife, daughter, mother, grandmother, aunt, grandma
Tags
Reviews
---
Displaying 1 to 4 (of 4 reviews)
Purchased for my wife. She loved it. That makes it ok in my book
These are true Sterling Silver earrings. My ears don't wind up with those balls in the earlobe part, they don't wind up red from being irritated, The part that goes into your ears are indeed round like they should be. I've had so much trouble finding nice earrings that still have round posts (or whatever you call the part that goes in your ear). These are very shiny,...
I have worn these several times since getting them and they look great. The hook is long in the back so there isn't any need to secure them with anything else. They are shiny, light and exactly as described. So glad that I picked these up....
These earrings are classy and elegant enough for work, but can easily be dressed down. I LOVE them, and am devastated that I've lost one, and can't replace them. I will be watching in the hopes that they become available again....
Displaying 1 to 4 (of 4 reviews)